The NYC drag queen guide
The best drag queens in the world call NYC home. See legendary divas at drag shows and LGBTQ nightlife events in NYC.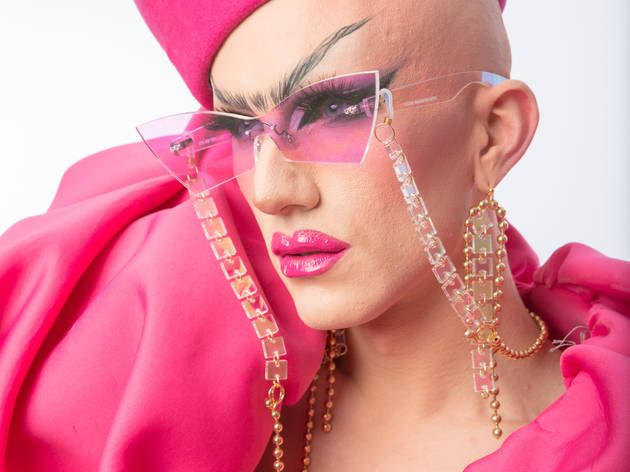 It's no surprise to us that the current golden age of drag starts right in NYC. RuPaul's Drag Race icons like Sasha Velour and Bob the Drag Queen hang their hats in the city, and the influential Bushwig festival has gone from Bushwick to cities like Berlin, London and Mexico City. We've got everything for you here, from DIY backroom gay bar drag to VIP stage shows. Come through!
NYC drag queen guide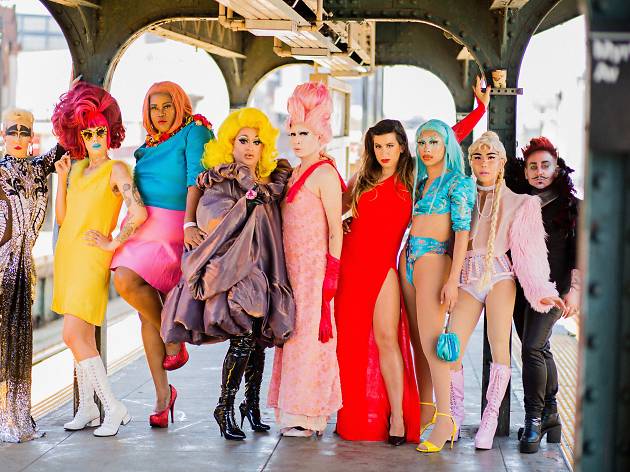 The drag stars of Bushwig 2018 have arrived
On a sweltering Tuesday afternoon in July, nine of New York's most worshipped drag performers stomp onto the Myrtle/Broadway stop for Time Out's photoshoot. Naturally, they spark commentary and double takes from just about every commuter on the platform. But this sweaty stunt is rather common for the queens and kings of Bushwig, the drag music festival toasting Brooklyn's DIY, experimental queer art and party culture.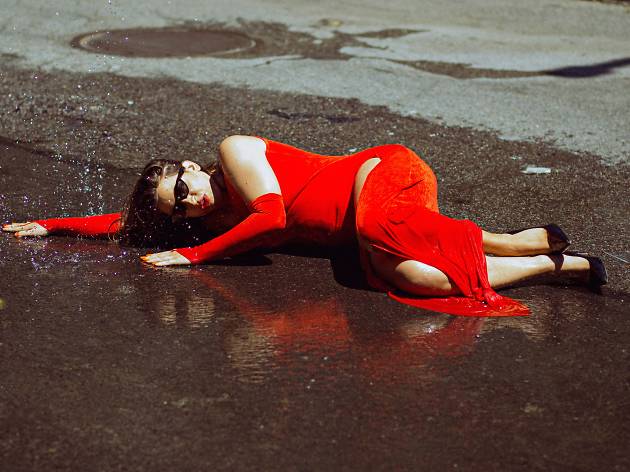 Charlene is taking over the planet
If you've seen a drag show in Brooklyn over the last few years—at beloved dives like the Rosemont, Metropolitan or Macri Park—you've likely been drawn to a hard-partying powerhouse in a flimsy bikini and Timberland boots. The mononymous trans performer and activist is the living embodiment of the Brooklyn drag aesthetic: Raw, low-budget, highly self-aware.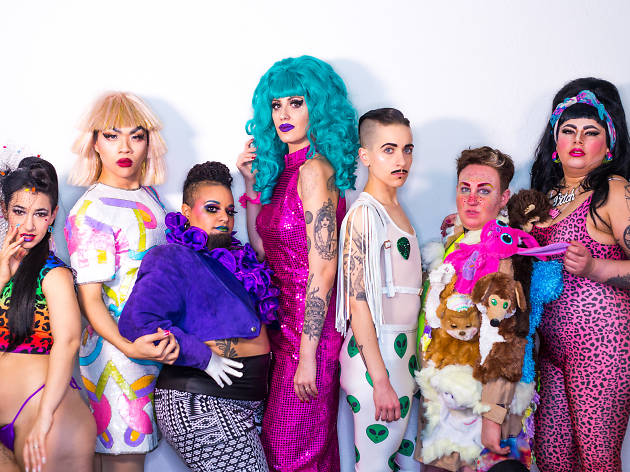 The best New York City drag shows and events
New York is, without question, the world capital of the drag arts. Gender-bending superstars from Bob the Drag Queen to Bianca Del Rio have honed their craft on NYC stages, and the scene shows no signs of slowing. These days, you can catch drag queens (often for free) every night of the week onstage at gay bars throughout the boroughs (and in Fire Island), and even on Broadway stages with shows like Kinky Boots serving fierce performances. We've rounded up the best performances to see. Go get your life!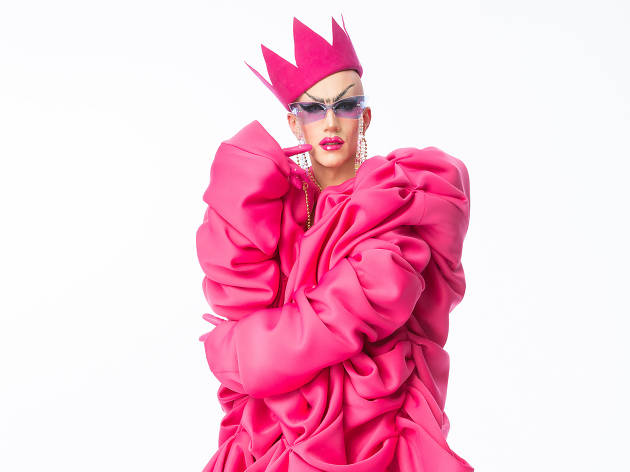 Sasha Velour talks touring the world as winner of RuPaul's Drag Race
After ruling over the NYC drag scene as one of most cutting-edge queens, Bushwick native Sasha Velour stepped her gig up to the global stage when she won the ninth season of RuPaul's Drag Race in June. Since then, she's toured the world, continued to host her spectacular monthly show Nightgowns at National Sawdust, and found new ways to innovate drag shows onstage. We talked with the New Yorker of the year about her spectacular 2017.
Show more
Archive drag queen content