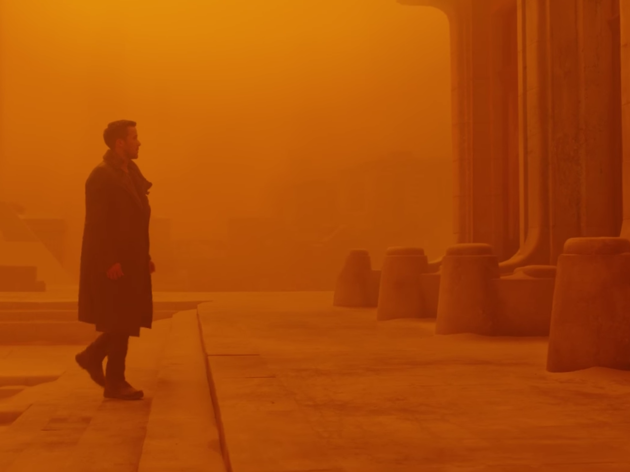 The 30 best fall movies that should be on your radar
From delicate indies to big-budget sci-fi dystopias, these are the films everyone will be talking about
Looks like we made it: made it through another summer of Hollywood's big 'n' dumb summer movies. And though blockbusters like Wonder Woman, War for the Planet of the Apes and the delightfully rude Girls Trip sure made the sweltering weeks bearable, there's nothing we prefer doing more than turning up our collars (yes, jackets!), plugging in our brains and gearing up for the best fall movies sure to dominate awards talk. Of dozens of titles, we've pared down the coming season to an essential 30: the films that will have you believing in cinema again.
RECOMMENDED: Full guide to the best things to do in the fall in NYC
Best fall movies in September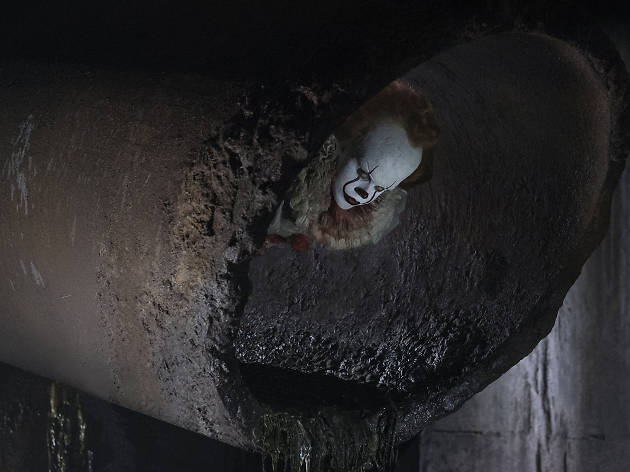 As long as this hugely anticipated adaptation of Stephen King's 1,100-page doorstop brings the evil clown-ness (and Bill Skarsgård's Pennywise looks absolutely terrifying), it's bound to please its audience—though not those who suffer from coulrophobia. Drop that word at a party. The rest of It will remind viewers of Stranger Things, perhaps a good thing. Sept 8
Never mind that Jennifer Lawrence and Javier Bardem don't exactly scream "perfect couple"; it's what happens after some unexpected guests show up—including Michelle Pfeiffer in what's being whispered about as a career comeback—that has us strapped in for wherever Darren Aronofsky's latest crazy train takes us. No, we're not bringing our own moms. Sept 15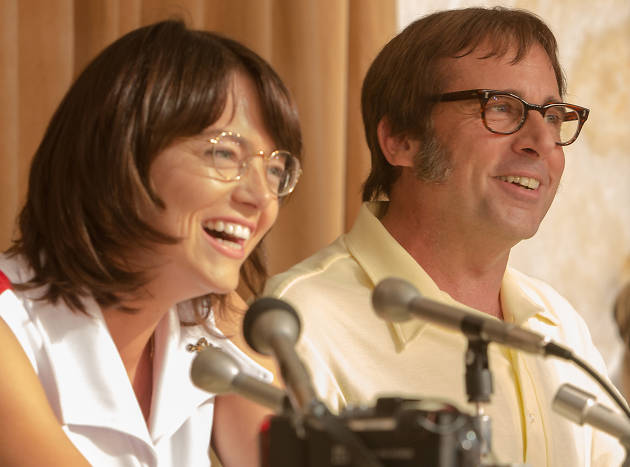 In 1973, obnoxious Trump-like tennis champ Bobby Riggs claimed that, at 55 and well past his prime, he could still beat any female tennis player. Court legend Billie Jean King took that bet, and the stage was set for a titanic smackdown. With La La Land's Emma Stone as King and Steve Carell as Riggs, this promises to be a fun take on a fascinating, still-relevant true story. Sept 22
The LEGO Cinematic Universe is two for two so far, kicking things off with 2014's everything-is-awesome The LEGO Movie and following it up with LEGO Batman Movie, which was funnier than any Christopher Nolan film. We have no reason to doubt the quality control behind this third effort, which includes voice parts for Olivia Munn, Kumail Nanjiani and Jackie Chan. Sept 22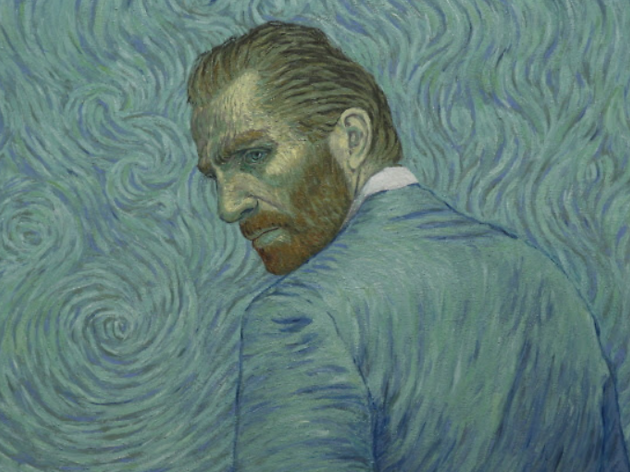 That's Vincent van Gogh, to those of us on a first-name basis. Maybe you've seen other movies that explore the artist's life and violent passion (Robert Altman's Vincent & Theo, starring Tim Roth, is a standout). Still, none of them can boast of being completely composed of hand-painted animation: Every frame of this movie took hours to make. We suggest you lend an ear. Sept 22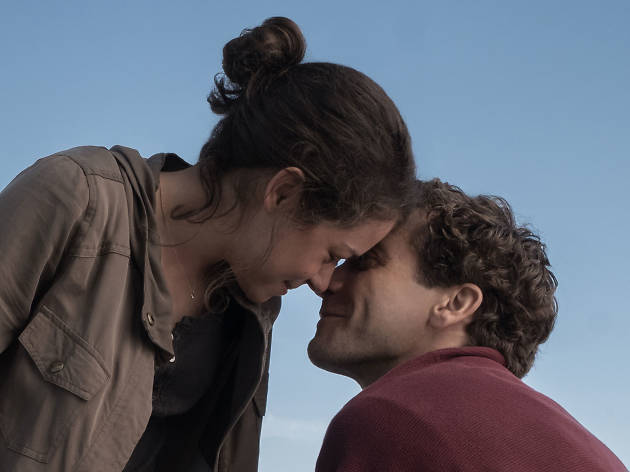 It won't be the first studio film to deal with the Boston Marathon bombing—that honor goes to the Mark Wahlberg vehicle Patriots Day—but it's the one we're most interested in. Based on the true story of survivor Jeff Bauman, who lost both legs in the attack and became an uneasy hero, the film stars Jake Gyllenhaal and Miranda Richardson. Sept 22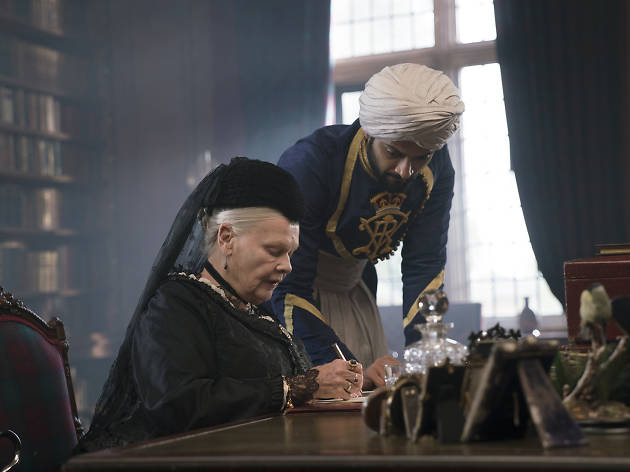 Judi Dench plays a starchy Queen Victoria—and we realize that for some of you, reading further is unnecessary; you're already lining up. For everyone else, director Stephen Frears's drama chronicles the monarch's unlikely friendship with an Indian servant (Furious 7's Ali Fazal). Few filmmakers on the planet do these history-based movies as well as Frears (The Queen). Sept 22
The immortal Harry Dean Stanton, 91 years old, continues to work, casting his gentle spell in episodes of the new Twin Peaks. But even his most ardent fans didn't expect him to star in a new movie, directed by actor John Carroll Lynch, about an atheist who undergoes late-in-life ideas about mortality. Stanton's buddy David Lynch has a supporting role. Sept 29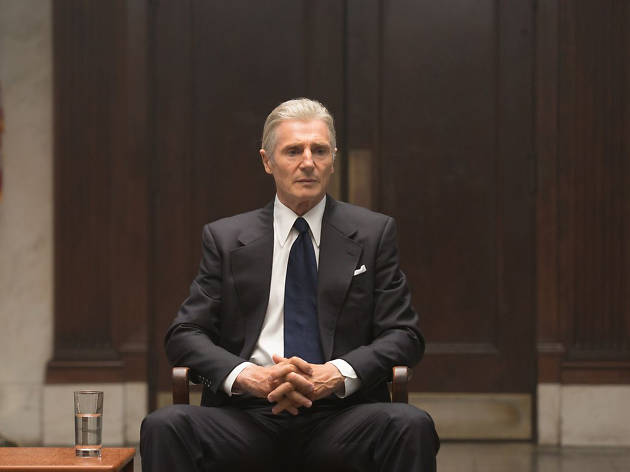 Mark Felt: The Man Who Brought Down the White House
Felt is better known posthumously as the high-ranking FBI agent who turned out to be key Watergate whistleblower "Deep Throat." Liam Neeson brings his growl (if not his particular set of skills) to a Nixon-era-set drama that's made complex by ego and self-righteousness. The film is as timely as it gets; hopefully, it will inspire some viewers in Washington to go rogue. Sept 29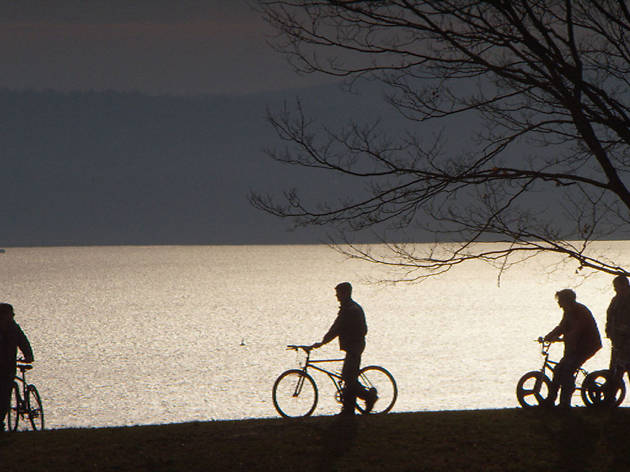 Those super dark times are the 1990s, even if you remember them otherwise. In Kevin Phillips's ominous-looking debut feature, they're the moment when two friends, barely out of boyhood, find themselves responsible for a horrible accidental crime. Their cover-up makes matters worse. Comparisons to Stand by Me and Donnie Darko are already surfacing. Sept 29
Best fall movies in October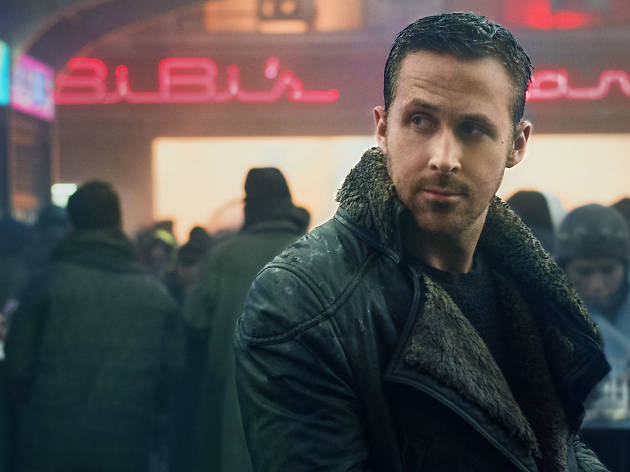 A Blade Runner sequel isn't really a long-held dream of sci-fi fans; it's more like a threat. Why ruin the reputation of a perfect movie? Still, if anyone's going to pull it off with grace and depth, it's Arrival director Denis Villeneuve, who, with the blessing of original filmmaker Ridley Scott, is doubling down on the dare of the year. Along for the ride is Ryan Gosling, hanging up his dancing shoes for a flatfoot's gait. Some dude named Harrison Ford is in it too. Oct 6
For decades, France's revered Agnès Varda has made lovely docu-essays about photography, memory and the concerns of working people. Her latest, created in conjunction with Banksy-like street artist JR, chronicles the installation of several frisky large-scale public art projects, with tangents into Varda's own history; there's even a visit to Jean-Luc Godard's house. Oct 6
Following up his inspired Tangerine, indie wunderkind Sean Baker continues his celebration of communities on the margins. This time his gaze falls on the rambunctious, largely unsupervised children who live in a ratty motel on the outskirts of Disney World. Even as single parents struggle to make the rent, these kids dream big in a movie that vibrates with compassion and energy. Anchoring it all is Willem Dafoe as the building's manager and Christ-like guardian; the role might be his Oscar ticket. Oct 6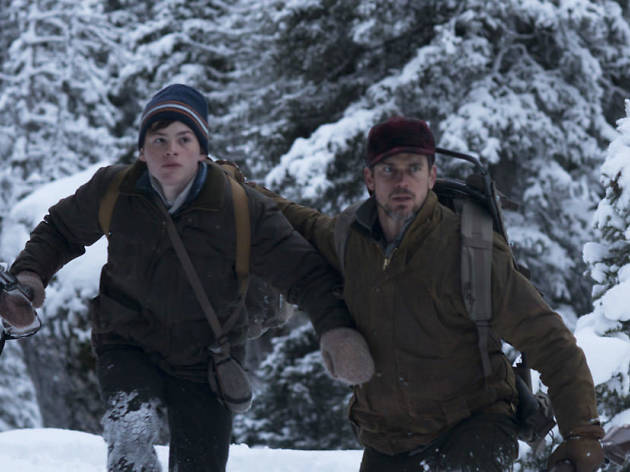 Someone needed to take up the mantle of nature-inspired filmmaker Carroll Ballard (The Black Stallion), and codirecting brothers Alex and Andrew J. Smith are just the guys to do it. Suffused with Montana-shot gorgeousness, existential panic and hard-earned, bruised affection, this survival story—about a boy and his dad stuck in an unforgiving wilderness with a bear on their tail—will fill your heart to bursting. Oct 6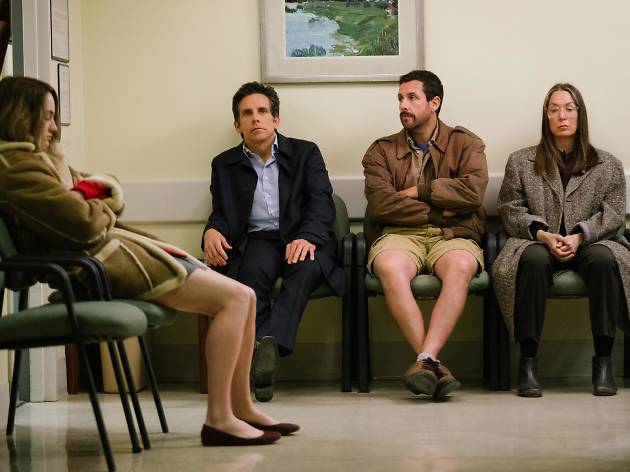 Noah Baumbach has become so expert at mining a certain brainy urban dissatisfaction, it's easy to underrate how wise his films have become. His latest, a penetrating under-dad's-shadow film, is in the same league as The Squid and the Whale but an evolution, too. As semi-estranged adult brothers, Adam Sandler and Ben Stiller have never been better, but the real star is the script: "You were both such middle-aged men in the making," someone observes of them, and the comment sticks. Oct 13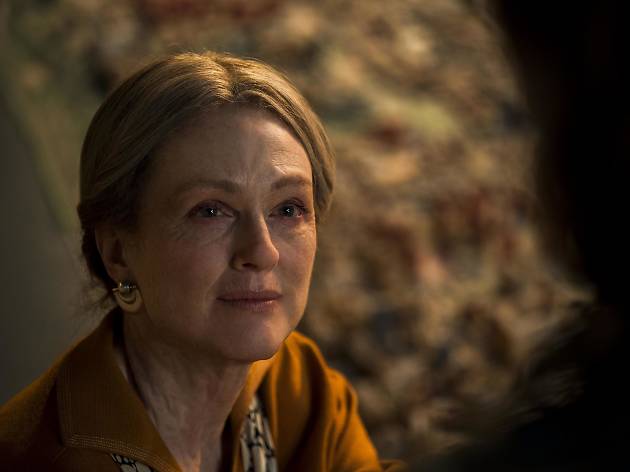 Director Todd Haynes (Far From Heaven, Carol) pays acute attention to the difficulties of outsiders railing against expectations. If his latest drama, based on the YA book by Hugo's Brian Selznick about two deaf children having adventures in separate decades, feels a little tame for him, know that the movie's compassion is voluminous. It also re-creates a grungy '70s NYC with pitch-perfect accuracy; you have to see it for that alone. Oct 20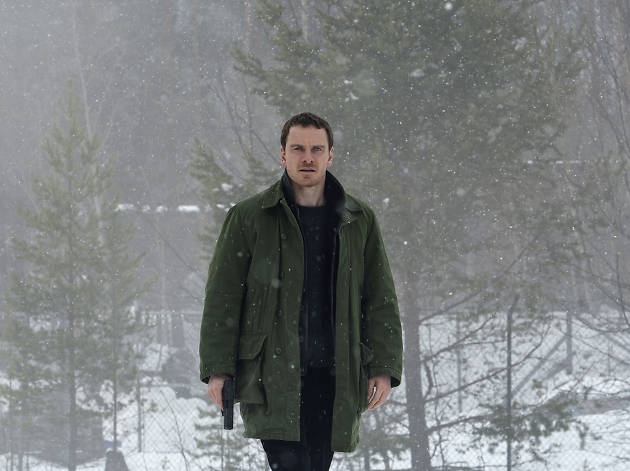 The cast is spectacular: Michael Fassbender, Rebecca Ferguson, Chloë Sevigny, Charlotte Gainsbourg, the return of the ultra-weird Val Kilmer. Why have they all assembled? It's not the script, a generic murder mystery based on the Jo Nesbø crime novel. We're betting it to work with director Tomas Alfredson, who, with Tinker Tailor Soldier Spy and the original Let the Right One In, has shown that he knows his way around genre thrills. Oct 20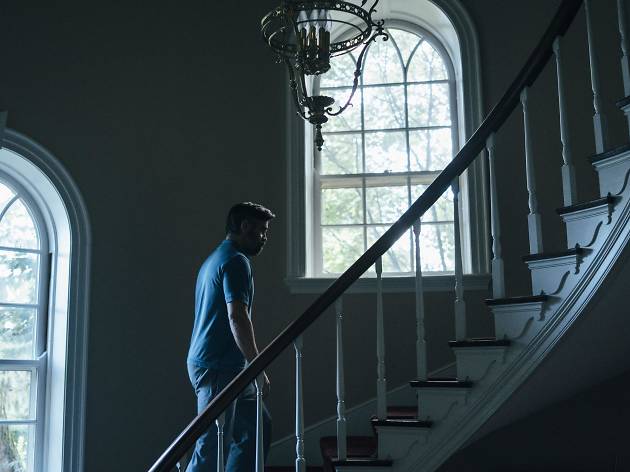 Were you knocked out by Greek weirdo Yorgos Lanthimos's The Lobster? (Are you sure you saw it?) This once-in-a-generation filmmaker continues his unique trajectory of spooky neo-surrealism with his latest dark tale, about a surgeon (Colin Farrel) blackmailed by a stranger into operating on his own family out of penance for a botched job. Oct 27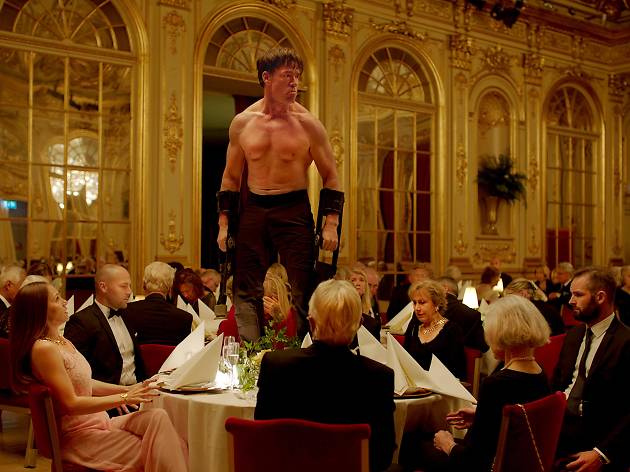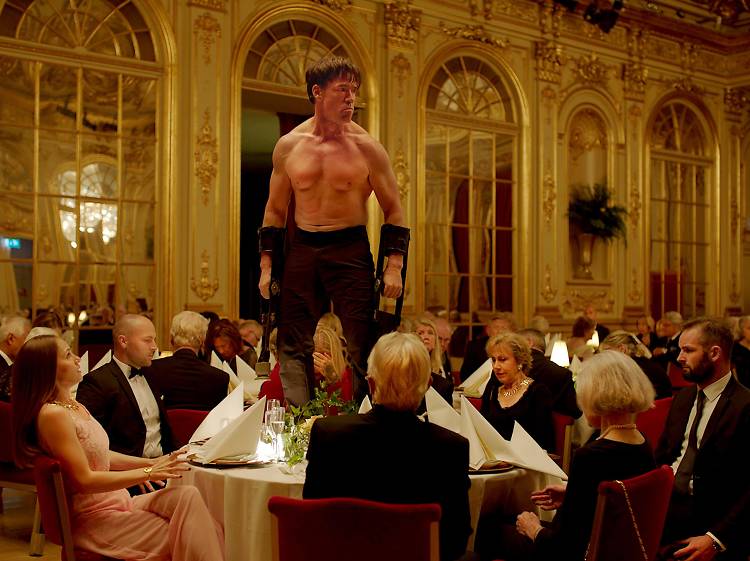 A savage piece of art-world satire, Ruben Östlund's Palme d'Or winner scores points against the fictional staffers of a Swedish contemporary art museum—especially its chief curator, a stylish nincompoop. Just under that surface is a brutal takedown of monied self-entitlement; the movie's humor sneaks up on you, as it did with Östlund's Force Majeure. Oct 27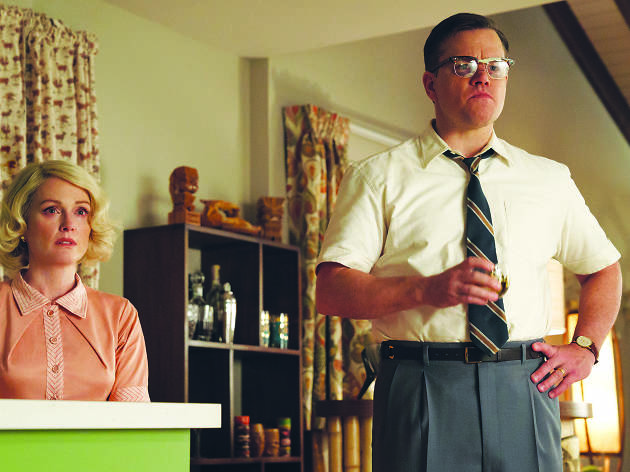 Dusting off a script the Coen brothers first wrote in 1986 after the success of Blood Simple, director George Clooney dives into crime-comedy territory, a place he knows intimately. It's 1959 and this film's unspecified neighborhood sure looks like a set for Leave It to Beaver. But horn-rimmed patriarch Gardner Lodge (Matt Damon) knows better, and his paranoia over home invasion turns out to be well founded. Oscar Isaac and Julianne Moore assist in bringing the midnight mania. Oct 27
Best fall movies in November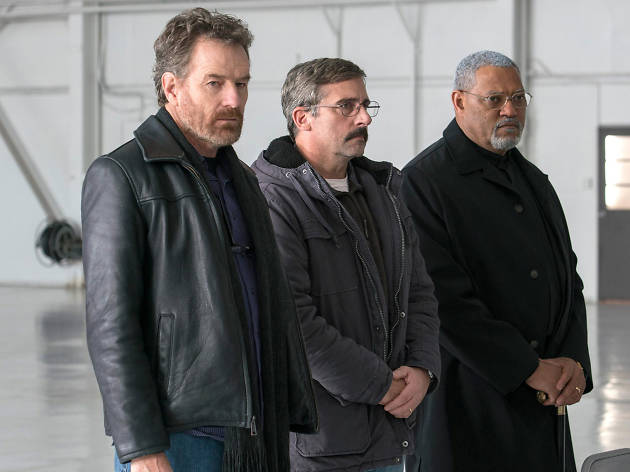 There is no more relaxed director in all of American filmmaking than Richard Linklater, whose long-game process has resulted in such exquisite dramas as Boyhood and the Before trilogy. His new movie, a sequel to Hal Ashby's 1973 The Last Detail, dives intimately into the nuances of soldiering, parental grief and pride in a country that perhaps doesn't deserve it. Bryan Cranston, Laurence Fishburne and an unusually quiet Steve Carell co-star. Nov 3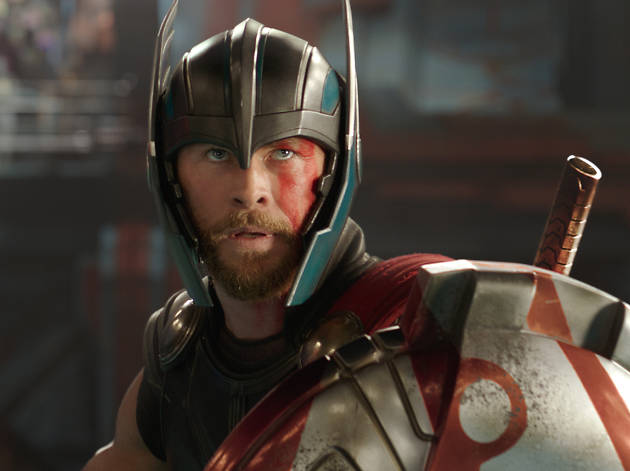 Singlehandedly, Chris Hemsworth has made the Marvel Cinematic Universe a much more fun place to be: His Thor, equal parts somber Norse god and Californian everybro, deserves as much screen time as can be spared. This sequel brings on plenty of character actors who know this stuff needs a wink, especially the rascally Jeff Goldblum as the Grandmaster, whatever that is. Nov 3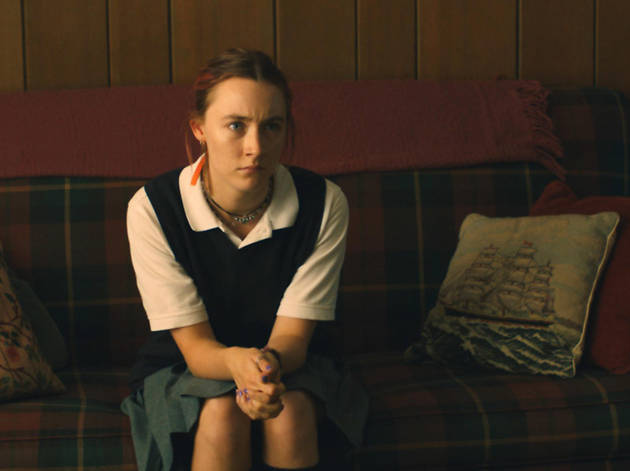 With Greta Gerwig stepping behind the camera, we have deeply unreasonable expectations: Will this be as good as Frances Ha or simply our favorite movie ever made? Little is known about Lady Bird, but Gerwig has gathered three of the finest actors of a rising generation: Manchester by the Sea's Lucas Hedges, Miss Stevens's Timothée Chalamet and the irrepressible Saoirse Ronan, whose performance in Brooklyn will one day be remembered as the mightiest turn of the decade. Ronan plays Christine, a free-spirited Californian desperate to leave Sacramento. Nov 10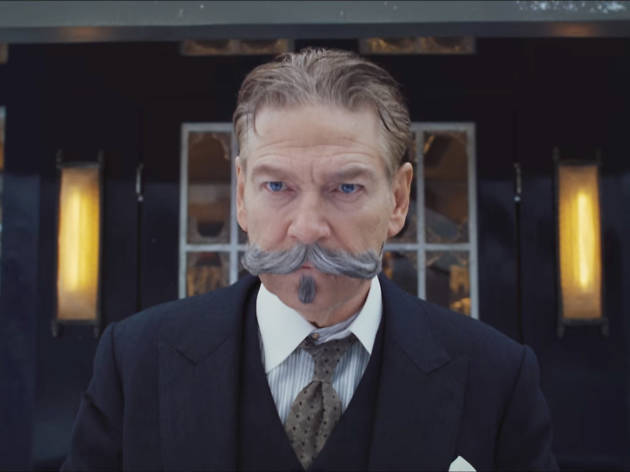 Is there anything more British than Kenneth Branagh directing a new version of Agatha Christie's mystery masterpiece? Even if you already know who the killer is, go for the filmmaking panache and a cast that includes Michelle Pfeiffer, Johnny Depp, Penélope Cruz, Willem Dafoe, Josh Gad, Judi Dench and Star Wars: The Force Awakens's Daisy Ridley. Nov 10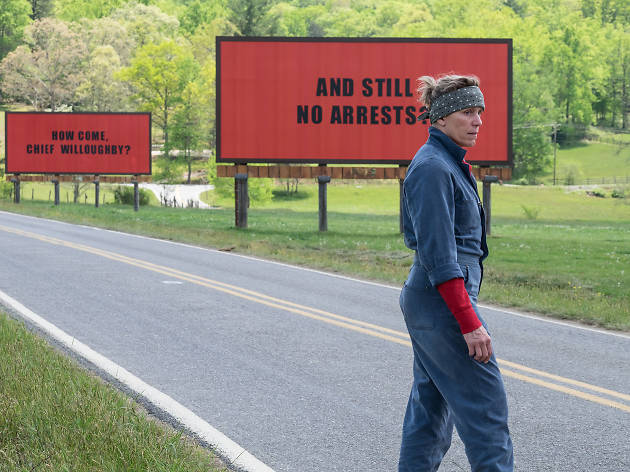 Three Billboards Outside Ebbing, Missouri
If your love for 2008's witty, ultra-rude In Bruges is as unbounded as ours, you'll need to check out Martin McDonagh's latest crime comedy, which promises to be just as verbally vicious. Fargo's Frances McDormand plays a furious mom who seeks vengeance for the unsolved murder of her daughter. Her first tactic is a bit of public advertising. Nov 10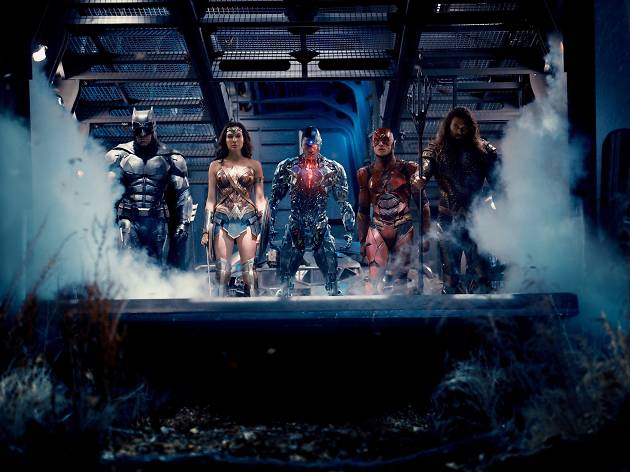 With the ponderous inevitability of an elephant closing out a big circus finish, Warner Bros. will unleash its own Avengers-style gang-of-heroes flick culled from its iffy DC Comics Universe. Why are we including it? Two unexpected developments have made it more appealing: Gal Gadot has turned out to be a fascinating Wonder Woman, and savvy blockbuster wrangler Joss Whedon has stepped in to complete the project. Nov 17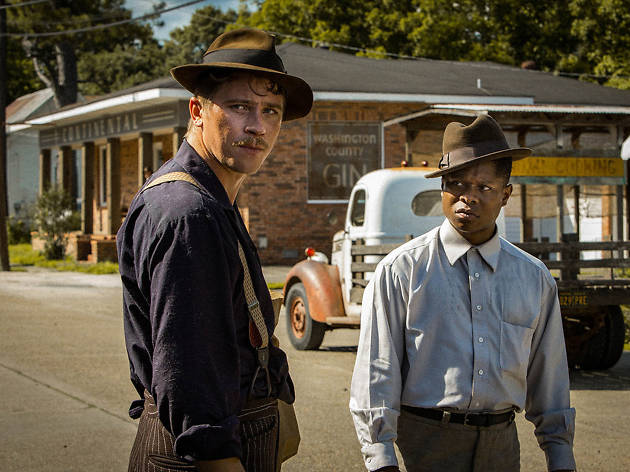 The collected Sundance press corps immediately went DEFCON Oscar after this film's first screening wrapped in January. But Dee Rees's exquisite post-WWII drama is more sophisticated than that reaction would imply—and its interracial weave is subtle and literary. The movie grows in mind the more you ponder it; maybe those Oscars aren't such a long shot after all. Nov 17
Did we need a remake right now of the provocative 1974 Charles Bronson urban thriller about a gun-crazy vigilante who brings the pain to criminal thugs? Did the remake's antihero have to be a white guy (Bruce Willis)? Did it have to be set in Chicago, already tarred as a place of spiraling violence? Did the director have to be Eli Roth (Hostel)? For the answers to all these questions, you'll just have to check it out. It's too juicy to miss. Nov 22
Screenwriter Aaron Sorkin (The Social Network, The West Wing) tries his hand at directing with this crazy-enough-to-be-true story about a statuesque Olympic-grade skier (Jessica Chastain) who becomes the organizer of an illegal poker club. We're betting Sorkin's monologues are lengthy and fierce, with plenty of rhetorical fire. Some will be delivered while walking. Nov 22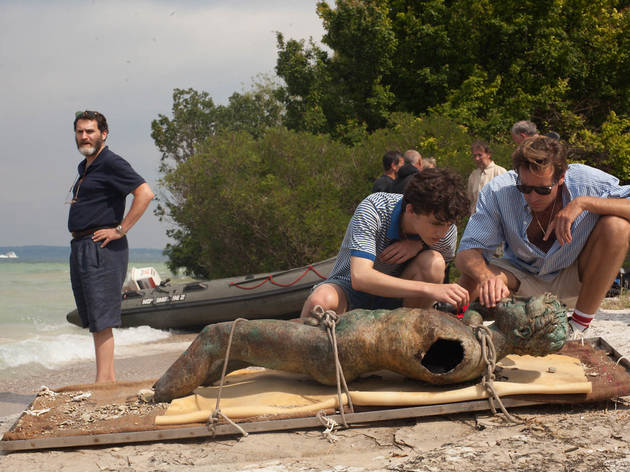 The undeniable emotional powerhouse of this year's Sundance Film Festival (and coming soon to New York's annual shindig as well), Luca Guadagnino's voluptuous coming-of-age gay romance transports you not only to northern Italy but to a lazy summer's exchange of books, fruit, glances and power. You may already cherish this director for I Am Love, A Bigger Splash and his unerring sense of adult sexiness. But with this one, he's leapt into the revered company of Bernardo Bertolucci. Nov 24
Looking for more of the best in film?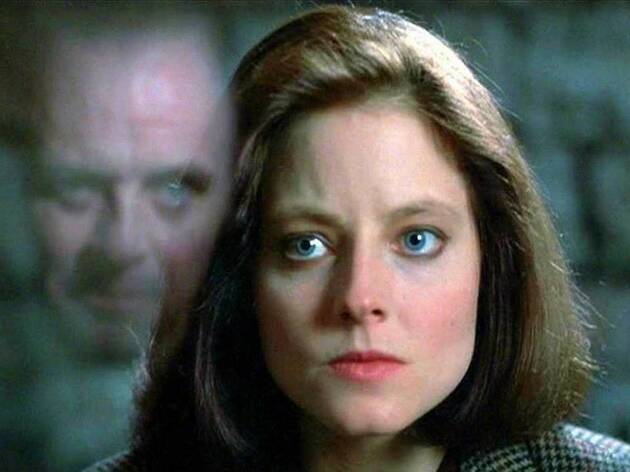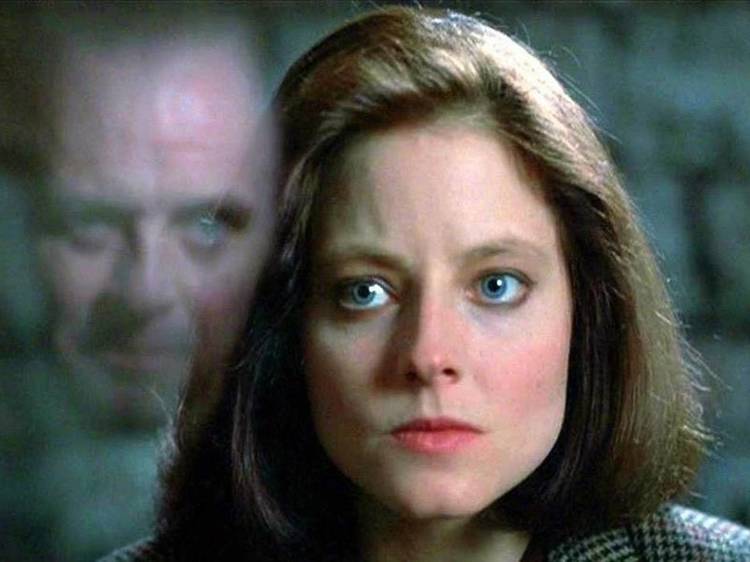 Dirty cops, femme fatales, grinning killers and bone-deep paranoia: Welcome to our ranked list of classic thrillers