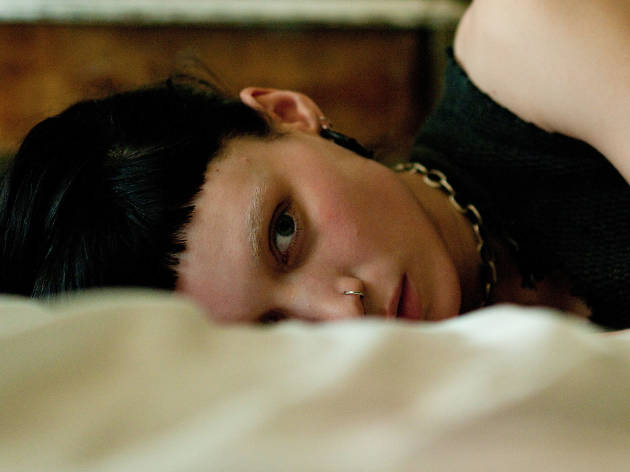 The 15 greatest queer superheroes
We run down the most badass spies, scientists and superheroes that LGBTQ fans love to watch in movies and on TV
Tired of seeing straight dudes ride off into the sunset? Though LGBTQ representation in movies and TV isn't yet fully integrated, a few stellar heroes have blown through the screen binary to proudly proclaim their difference: in literal, metaphorical and spectacular ways. We run down the screen superheroes that set our queer dreams ablaze and inspired some of our favorite drag queens, from dangerous women in some of the best action movies ever made to queer avengers in the best superheroes movies of all time.
Greatest queer superheroes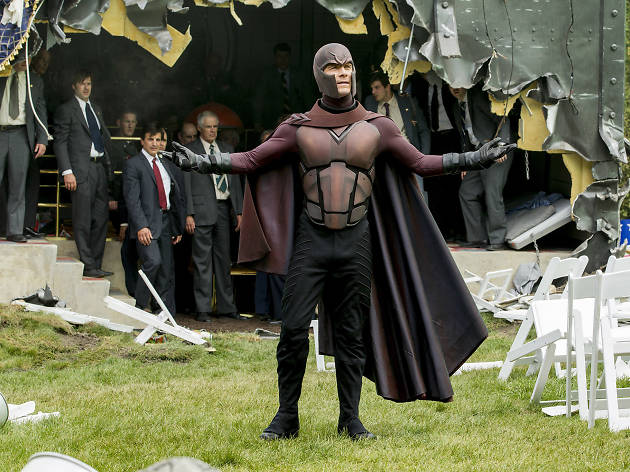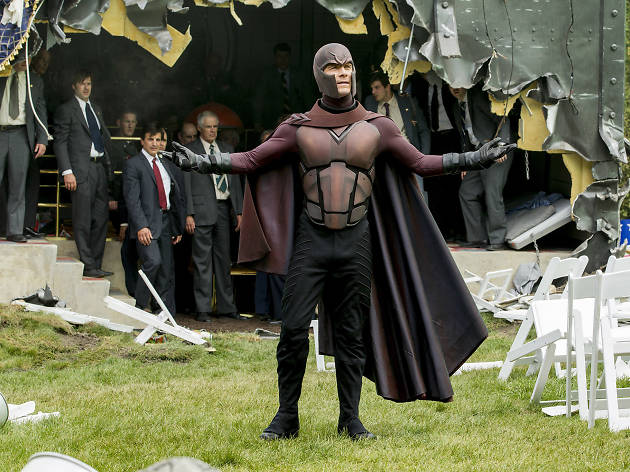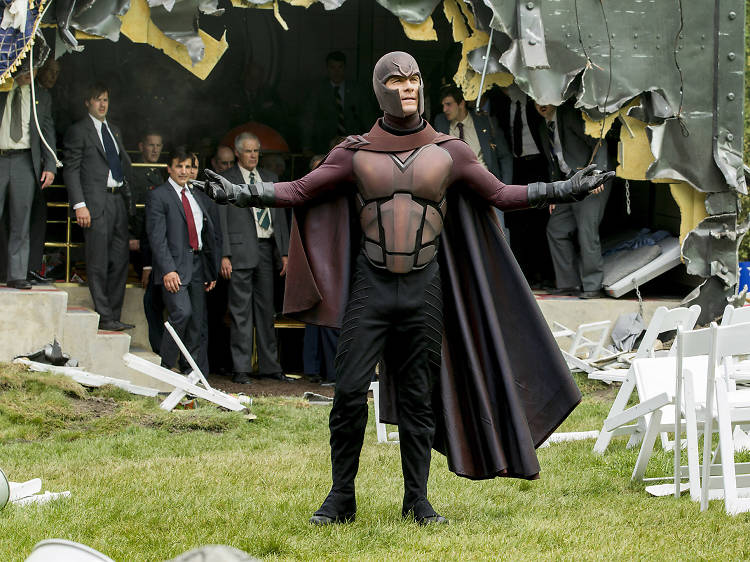 Photograph: Courtesy Alan Markfield
1. The X-Men (X-Men, X2: X-Men United, X-Men: First Class, X-Men: Days of Future Past, and X-Men: Apocalypse)
When it comes to alienated avengers, was there any doubt that this beloved band of homo superiors wouldn't top the list? Brought to life by gay director Bryan Singer in 2000, the cinematic incarnations of Marvel's merry mutants invoked the pain of otherness and the formation of self-made family that LGBTQ fans could easily relate to. And if the metaphors weren't enough, check the visual signifiers of Hugh Jackman's paternal daddy Wolverine, who looks like he fell out of a Tom of Finland comic, or Ian McKellen and Michael Fassbender's Magneto, who delivers panache and sassy commentary with as much joy as when he's bending metal. While most superhero movies fixate on mainstream morality and heteronormative victories, the X-Men movies will always be about community, identity, difference and being other.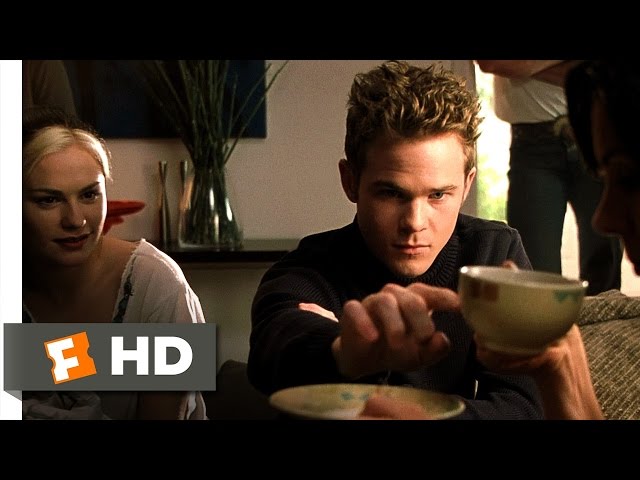 Photograph: Moviestore/REX/Shutterstock
2. Xena (Lucy Lawless, Xena: Warrior Princess)
From 1995 to 2001, Xena: Warrior Princess was one of the top-rated syndicated shows in America. And while the romance between Amazon battle-ax Xena and her poet "companion" Gabrielle was never explicit, anyone with two eyes could infer it from the gushing subtext. Besides providing viewers with an epic romance between two women, Xena gave queer women a sword-swinging, horse-riding, miniskirt-rocking Lucy Lawless.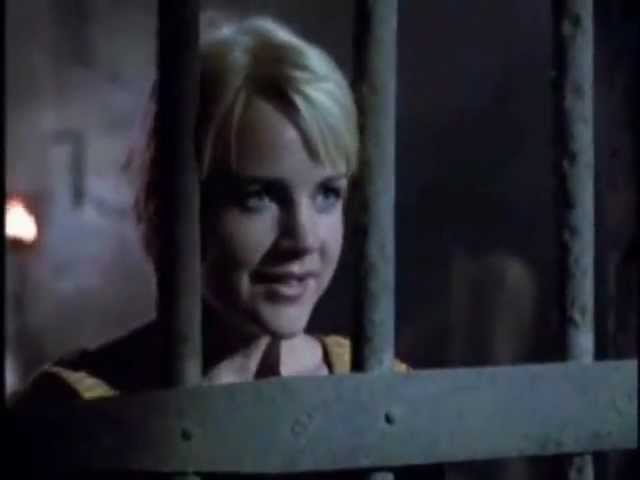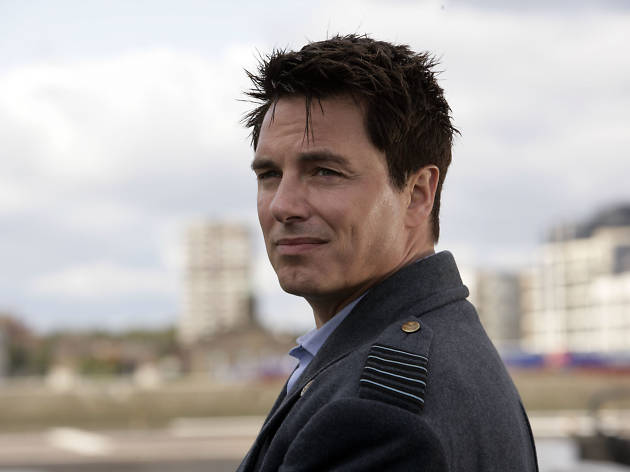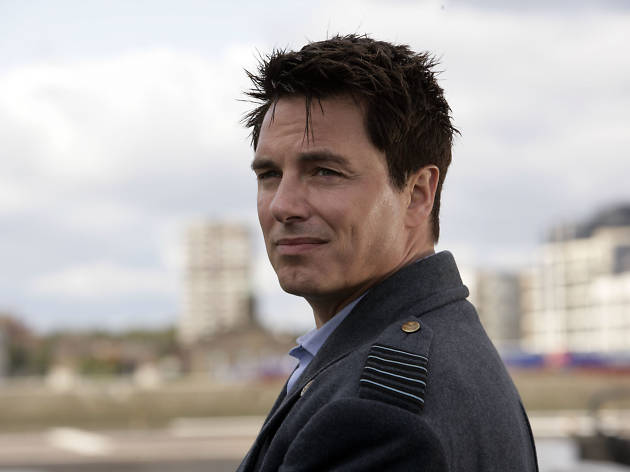 Photograph: Courtesy BBC
3. Captain Jack Harkness (John Barrowman, Doctor Who and Torchwood)
Mention John Barrowman's space captain to either male or female Doctor Who fans, and they're all likely to melt with lingering desire. The series' first bisexual character stole the hearts of international audiences with his grinning, flirtatious banter and tendency to steal the show from the Doctor. He went on to have multiple dalliances and fully-formed, dramatic love affairs with men. Why not let an immortal adventurer from the 51st century be bisexual? And why not let a super handsome gay actor play him?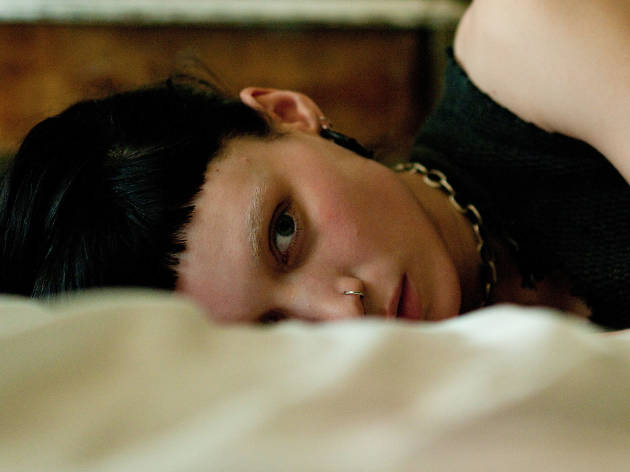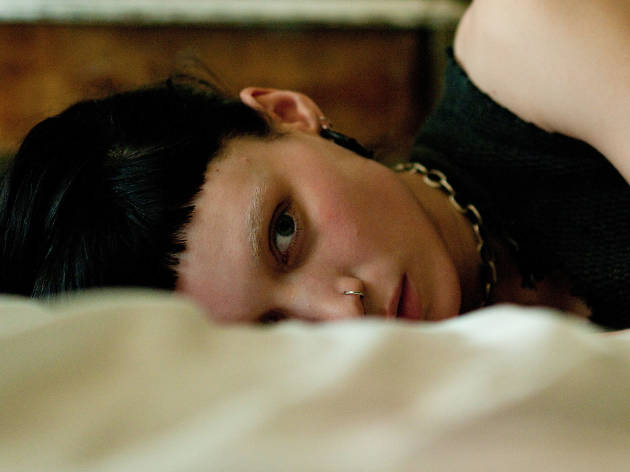 Photograph: Merrick Morton
4. Lisbeth Salander (Rooney Mara, The Girl with the Dragon Tattoo)
Do you even remember a time before this criminally genius, recklessly unstable, totally unstoppable Swede rode in on a motorcycle and blew up the world? Fans of Stieg Larsson's breakout character have been fortunate enough to see her played by two fearless stars—Noomi Rapace and Rooney Mara—but it's Mara's Lisbeth, fully at home in David Fincher's icy vision, who takes the cake. She's the type of female character we so rarely get to witness on-screen—she's in control of her sexuality, able to make mistakes without being judged by men, aware of her intelligence and capable of some delicious vengeance. Plus she gets to hook up with Daniel Craig and Daredevil's Elodie Yung. Where is her sequel?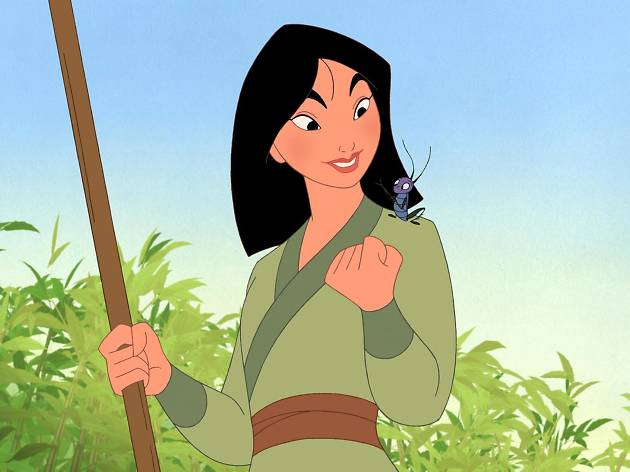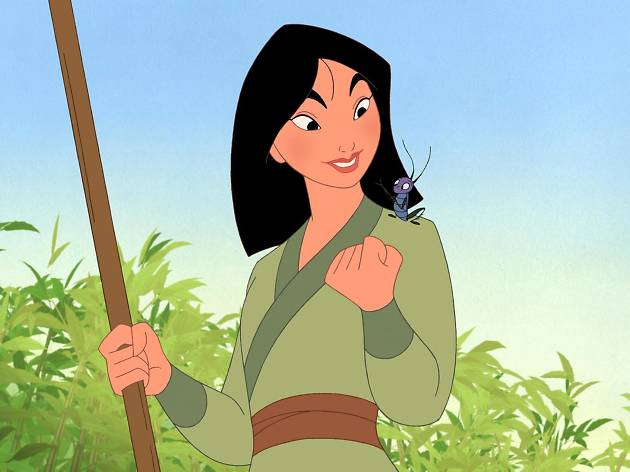 Photograph: Courtesy Channel 5
5. Mulan (voiced by Ming-Na Wen and Brenda Song in Mulan)
When Fa Mulan takes on the guise of a male soldier to preserve her family's honor (and eventually save all of China), she must use her cleverness, compassion and bravery to transcend the limitations of her society's antiquated gender norms. By embracing the fact that she does not fit into either reductive side of the gender coin, she hits an apotheosis worthy of the greatest warriors—and saves the day on her own terms.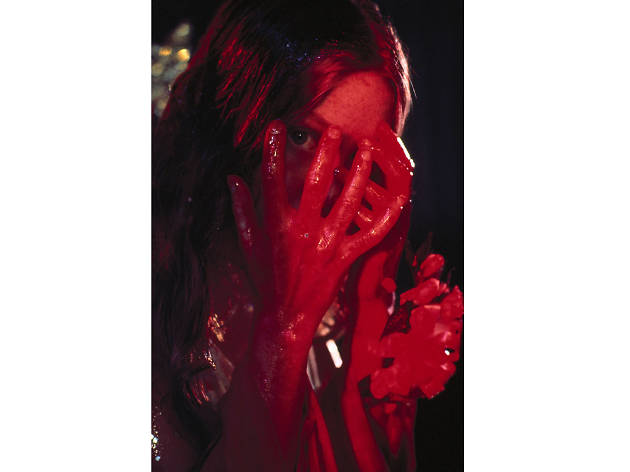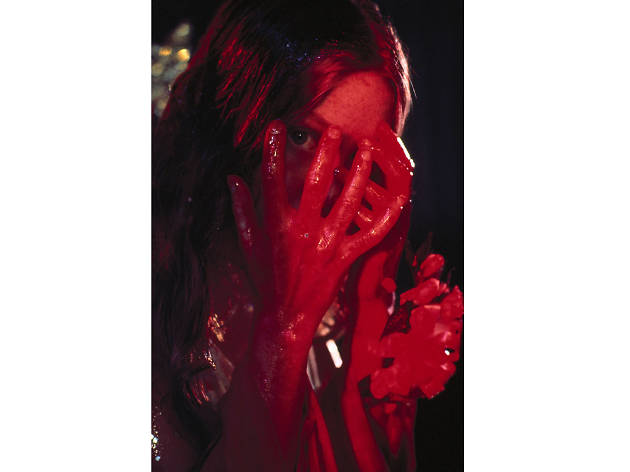 Photograph: Courtesy Channel 4 Pictures
6. Carrie White (Sissy Spacek in Carrie, 1976)
Sure, Sissy Spacek's telekinetic teen may be more of a monster than a hero, but in 1976, she was as close to a power fantasy as queer audiences were going to get. For viewers who don't have the rosiest memories of puberty, locker rooms or school proms, Carrie is the ultimate fever dream made manifest, a dark queen we can turn to for our sickest wish fulfillment.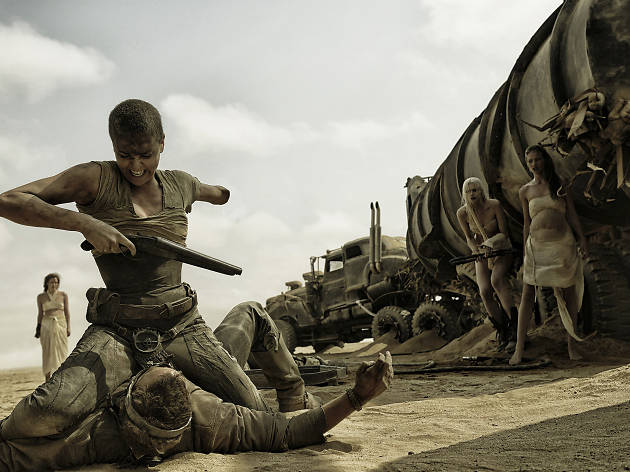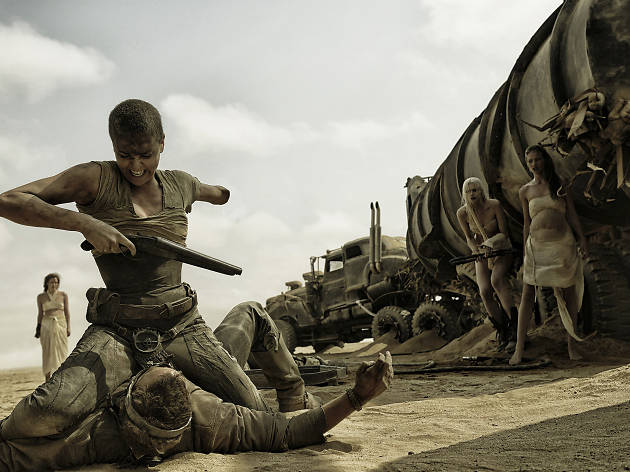 Photograph: Jasin Boland
7. Imperator Furiosa (Charlize Theron in Mad Max: Fury Road)
The best action movie of the century is driven (literally) by an androgynous female road warrior trying to save female victims of human trafficking. Paired with the complementary, respectful Max (Tom Hardy), Furiosa calls the shots and never has to negotiate artificial romances. By the film's end, Max regards her as an equal and her charges see her as a savior.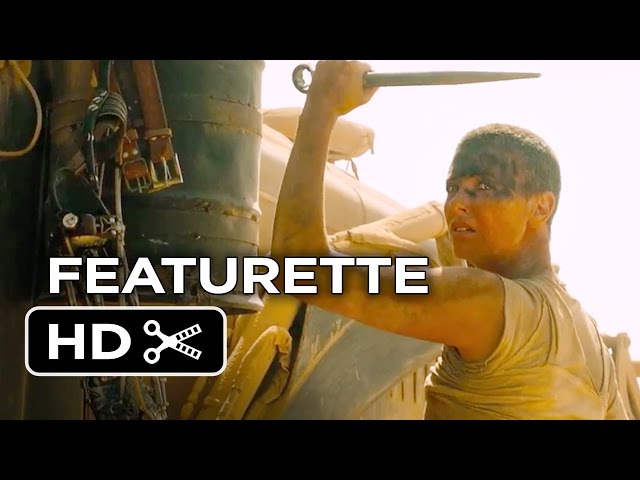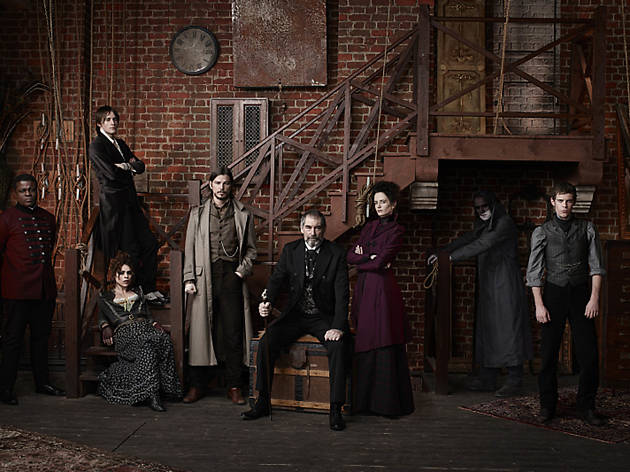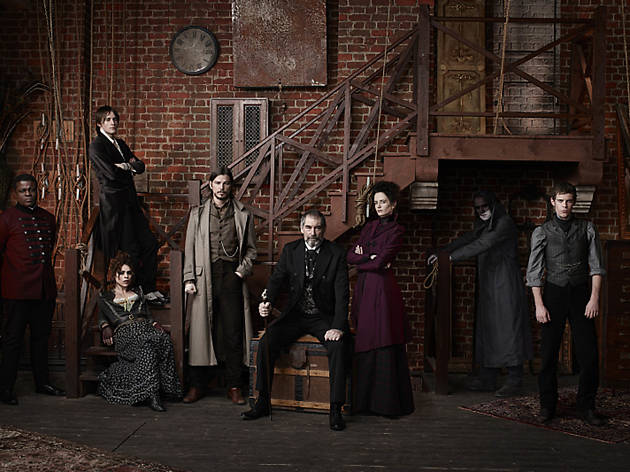 Photograph: Jim Fiscus
8. The characters of Penny Dreadful
Showtime's high camp monster mash experienced many ups and downs over its three seasons, but from the beginning it presented an irresistible fantasy: What if the most legendary baddies in fiction (Josh Hartnett's Wolfman, Harry Treadaway's Frankenstein, Reeve Carney's Dorian Grey and more) gathered together to fight evil? And what if they all hooked up in the process? Led by Eva Green's fabulously satanic Vanessa Ives, the sexy ghouls of Penny Dreadful wrestled constantly with the boundaries of identity: inhabiting both good and evil, gay and straight, powerful and vulnerable. Plus, with Patty Lupone as a butch, gun-wielding therapist, this group was guaranteed a spot on the list.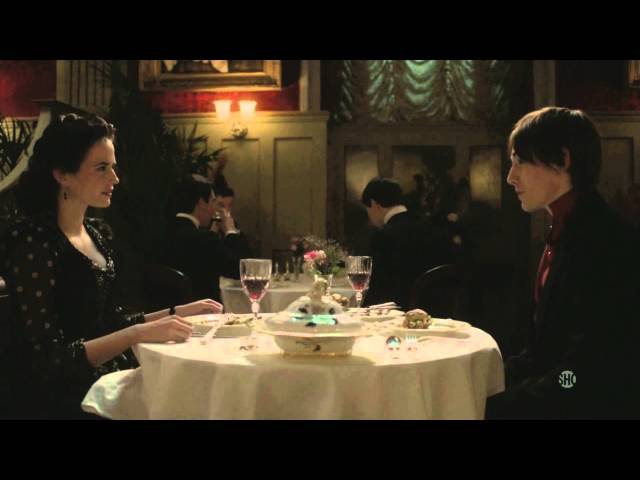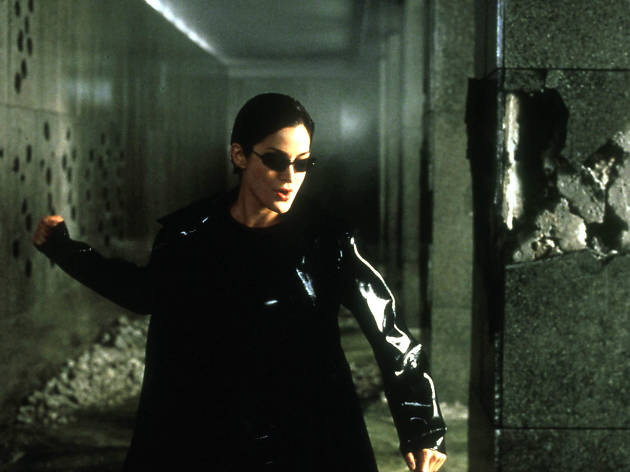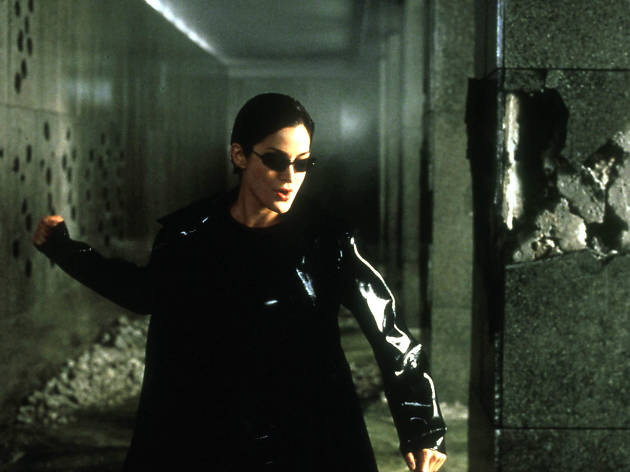 Photograph: Courtesy Warner Bros
9. Trinity (Carrie Anne Moss, the Matrix trilogy)
The Wachowskis, pop culture's grandest Queer auteurs, predicted the future with this vision of humans breaking free from a socially imposed reality. And who better to kick off the new millennium than the stern, patent leather-clad Trinity? With slick hair, a laser focus and an impressive mastery of reality-warping kung fu, Trinity promised a future beyond the constraints of gravity—or traditional femininity.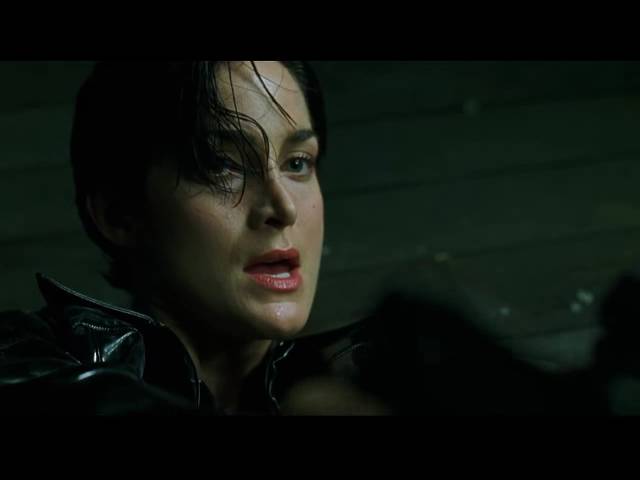 Photograph: Moviestore/REX/Shutterstock
10. Buffy Summers (Sarah Michelle Gellar, Buffy the Vampire Slayer)
Before Buffy's best friend, Willow, became one of the first and most popular lesbian characters on American television, the teen vampire slayer was facing queer metaphors in just about every episode: whether dealing with a calling that would forever keep her from living a normal, heterosexual life; facing alienation for being powerful, outspoken and authoritative; or negotiating the rules of being chosen with bad girl slayer Faith (Eliza Dushku). Buffy's world of freaks, witches, vampires and outsiders offered a beautiful escape for viewers who knew they had a different kind of destiny.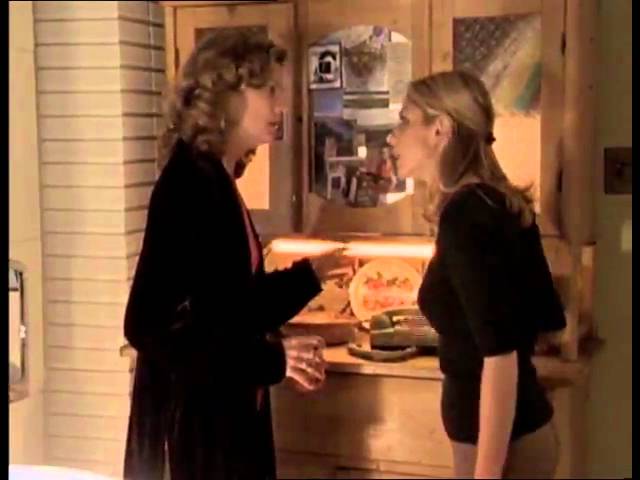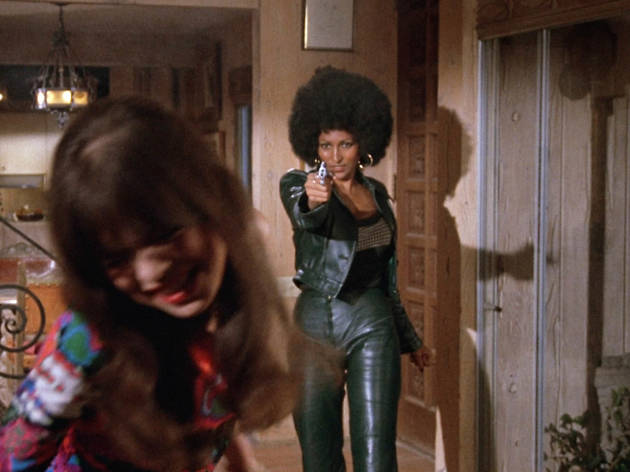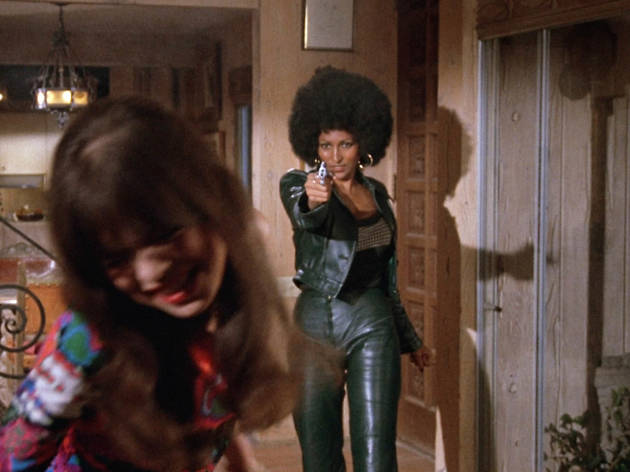 11. Coffy (Pam Grier in Coffy)
This "one-chick hit-squad" may be action cinema's first woman hero, and with Pam Grier behind the walls, she certainly enjoys herself. Grier exhibited an unleashed, violent joy when obliterating the men at the top of the system, giving audiences a break from the aggressive maleness of the genre and inspiring generations of future drag queens looking for a symbol to inhabit.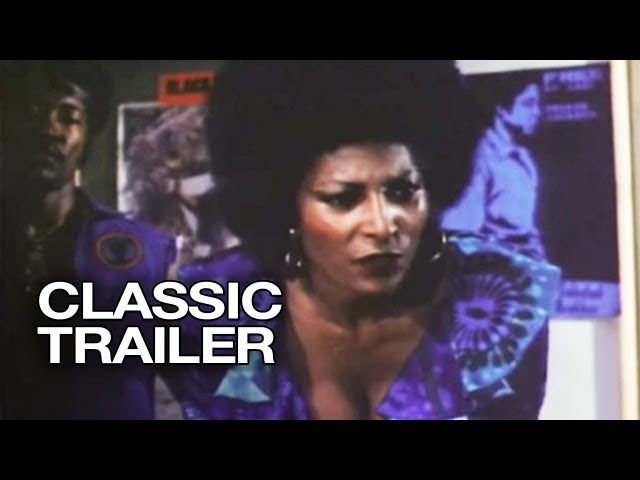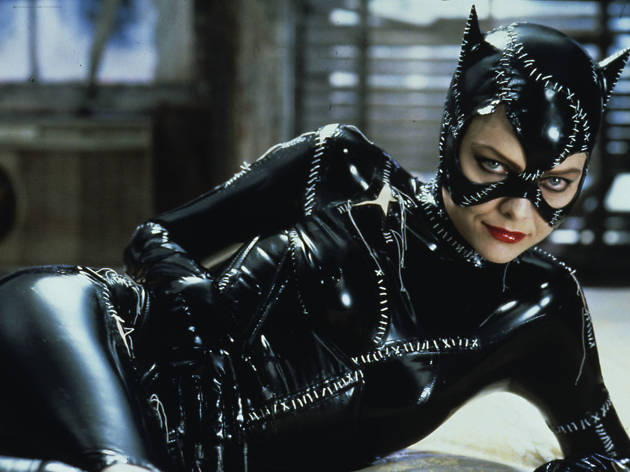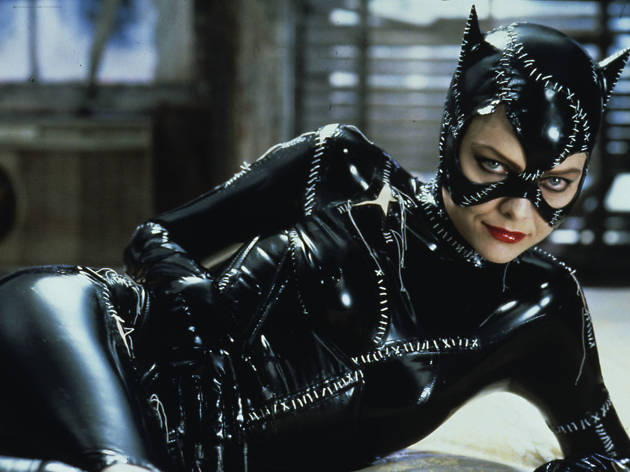 Photograph: Courtesy Channel 4 Picture Publicity
12. Catwoman (Michelle Pfeiffer in Batman Returns)
A marginal secretary reborn as an anarchic rogue, Michelle Pfeiffer's Catwoman sizzles with a manic sexual power that tears Batman Returns in half; by burning away her meek former self, the liberated S&M goddess defies emotional reason and mortal limitations and sets herself free. She kisses—and tries to kill—Batman, dies multiple times and dives deep into liberating madness, all in the service of experimenting with her identity. In a genre dominated by boring male power fantasies, Pfeiffer's Catwoman took a match to the entire institution then danced in the fire.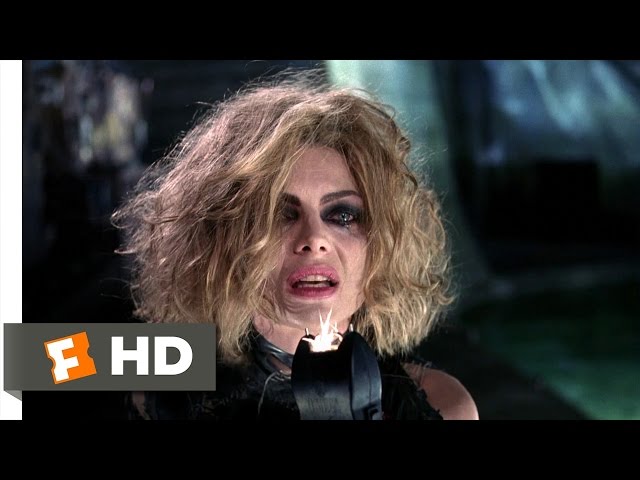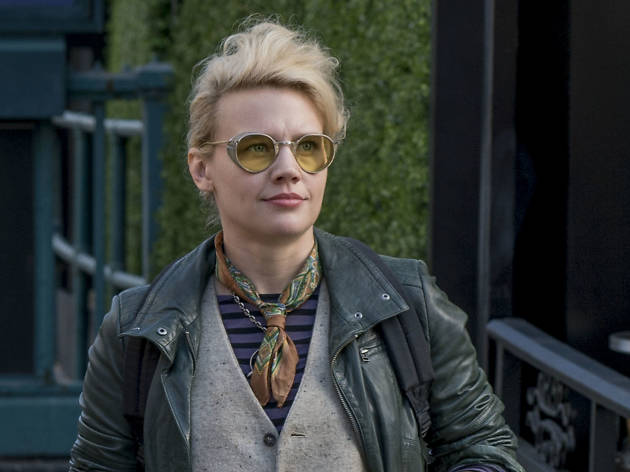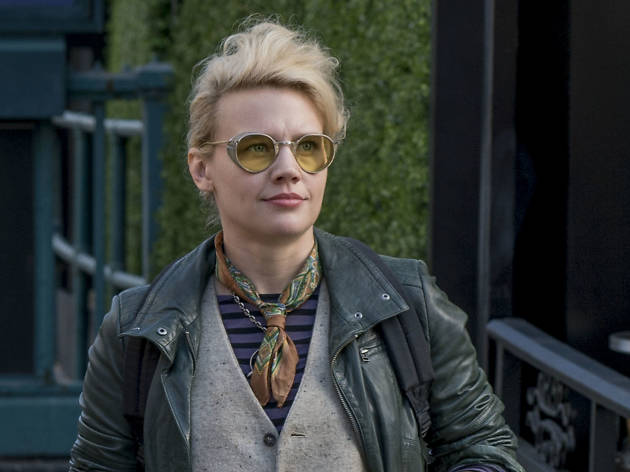 Photograph: Courtesy Hopper Stone
13. Jillian Holtzman (Kate McKinnon in Ghostbusters, 2016)
In a scene-stealing performance, Kate McKinnon (Saturday Night Live's first open lesbian player) imbued the brilliant engineer Holtzman with the confidence, whimsy and sexual charisma expected of a (male) Doctor Who. Rocking overalls and blasting down undead baddies with a sexy wink, Holtzman gave cinema a female scientist who was devoted to her work and could kick ass, rather than a supermodel wearing a lab coat and glasses.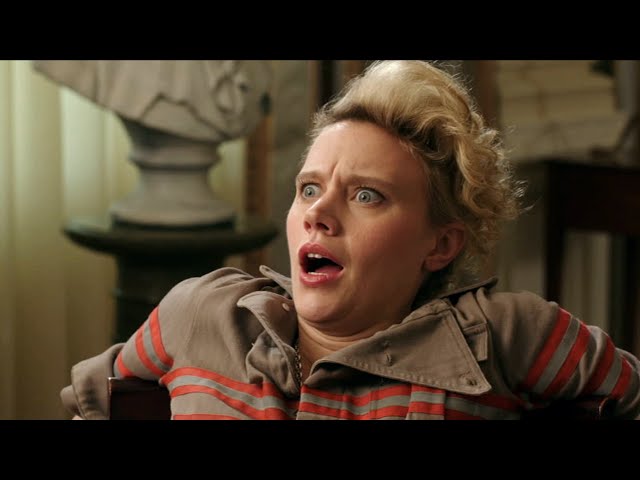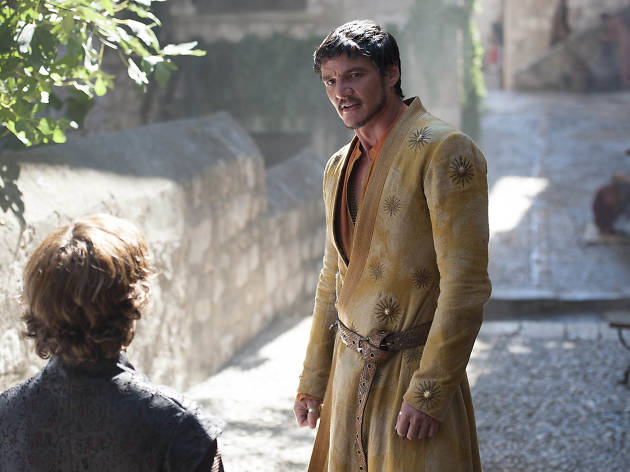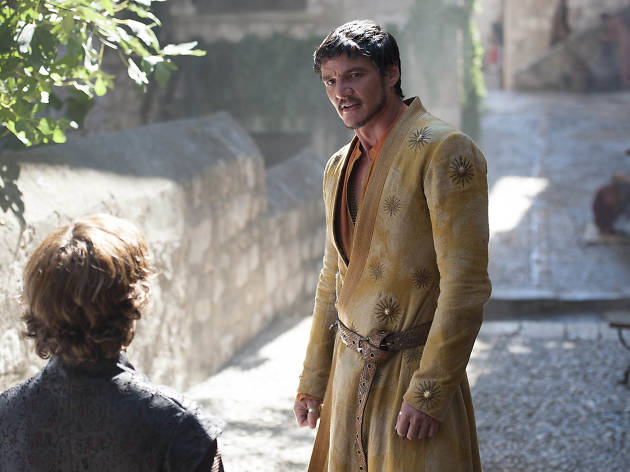 Photograph: Courtesy HBO
14. Oberyn Martell (Pedro Pascal, Game of Thrones)
On a violent, hypermasculine show like Game of Thrones, could a queer character ever survive, let alone thrive, and could he ever be embraced by the series' straight male fanbase? Enter Pedro Pascal's Red Viper, the polyamorous, pleasure-loving Prince of Dorne. Spoiler: Oberyn didn't last longer than a season, but in his time he charmed the pants off of many men and women in King's Landing and reclaimed values long reserved for straight male warriors: valiance, honor and sexy swashbuckling. Women wanted him, and men wanted him too.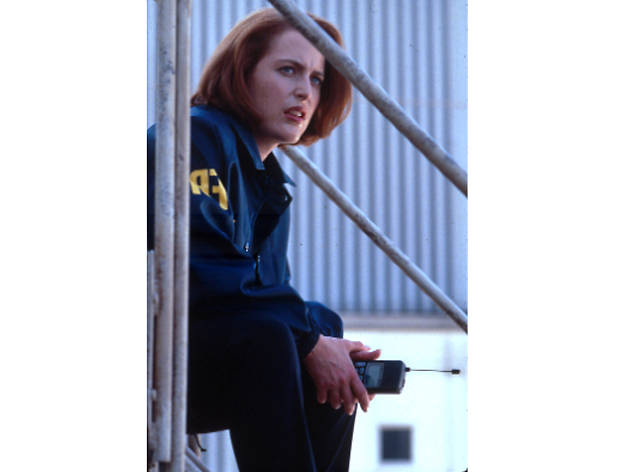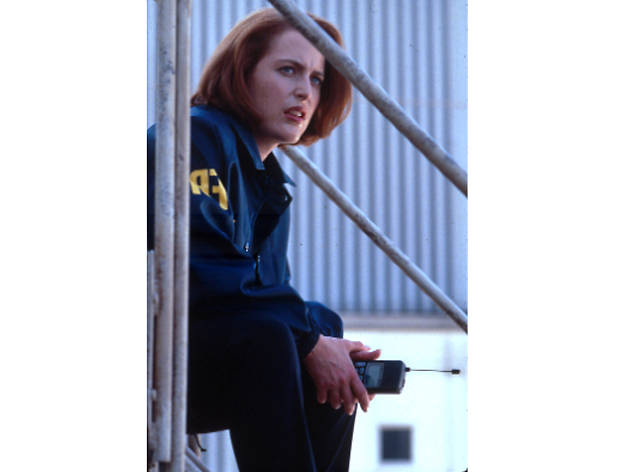 Photograph: Courtesy FOX
15. Dana Scully (Gillian Anderson, The X-Files)
At one point, Pamela Anderson was considered for the role of The X-Files' sharp, skeptic paranormal agent. Fortunately, the role was given to Gillian Anderson, who made Scully a stern and serious scientist who could easily call out the juvenile behavior of her partner, Fox Mulder. After nine seasons of The X-Files, two movies and a revival, queer women still can't get enough of Scully's masculine grace.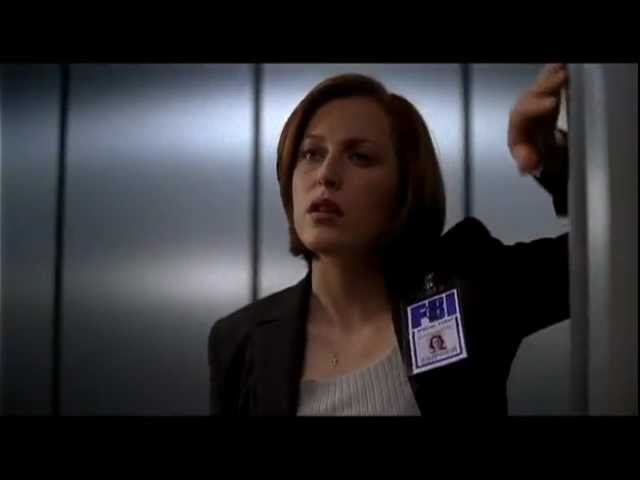 Looking for more iconic movie history?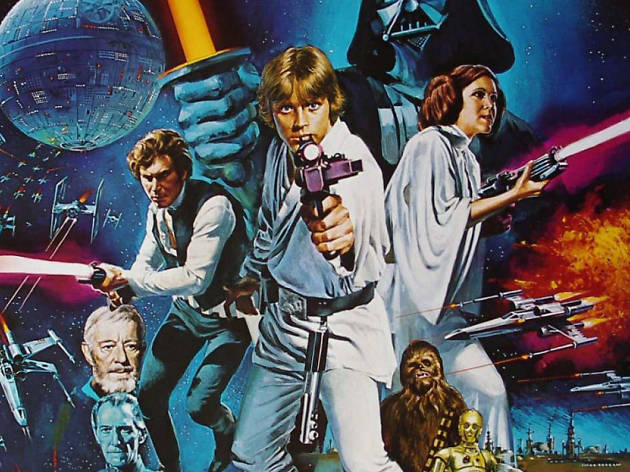 The best movie posters changed how the world sees cinema with epic images worthy of Hollywood's biggest blockbusters