New York Film Festival 2019
Here's everything you need to know about New York Film Festival 2019, including screenings, reviews and ticket info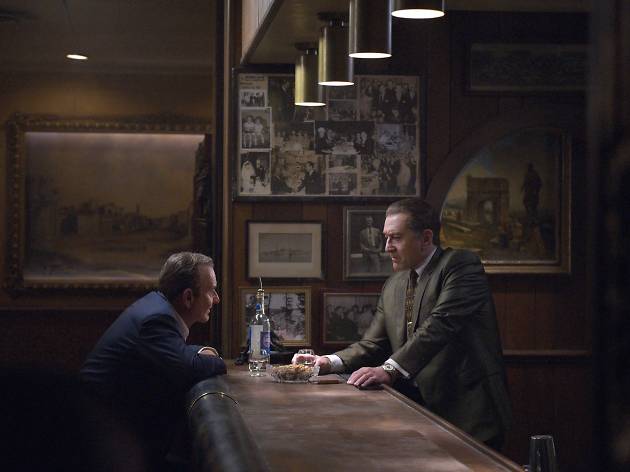 Easily one of the best things to do in the fall, the New York Film Festival stretches back to 1963, when it established a mission of bringing the best work from around the world to Lincoln Center. Excitement is already feverish for this year's 57th edition, thanks to the announcement of the opening-night film, The Irishman, Martin Scorsese's return to the gangster epic starring Robert De Niro, Al Pacino, Harvey Keitel and Joe Pesci. An annual treat that shows off the city's cinematic good taste in a classy way, the New York Film Festival hosts many fantastic movie screenings and events that you won't want to miss.
When is New York Film Festival 2019?
The festival runs from Friday, September 27, to Sunday, October 13.
Where is New York Film Festival 2019?
The festival's main venue is Lincoln Center's swanky Alice Tully Hall, located at 1941 Broadway (between 65th and 66th Sts). All main slate titles have an initial screening there, with subsequent screenings at various Lincoln Center venues, including the Walter Reade Theater (165 W 65th St) and the Elinor Bunin Munroe Film Center (144 W 65th St).
How do I get tickets?
Buy tickets at the official festival website or at the Alice Tully Hall box office (Mon–Sat, 10am–6pm; Sun, noon–6pm). Individual tickets cost $30, $25 for Lincoln Center members and students. Gala events and special screenings will cost you more; consult the festival's site for specifics. Tickets went on sale to the general public on September 8 at noon, but there's still much availability. The festival also adds late-breaking screenings and additional tickets, all of which can be found here. Generally speaking, it's advisable to buy your tickets as soon as possible—demand is high and waiting until the day of your screening is dangerous. (That said, there is a standby/rush process, if you're willing to risk it.)