The Brooklyn Museum guide
A complete guide to the Brooklyn Museum including ticketing information, the best exhibits and things to do nearby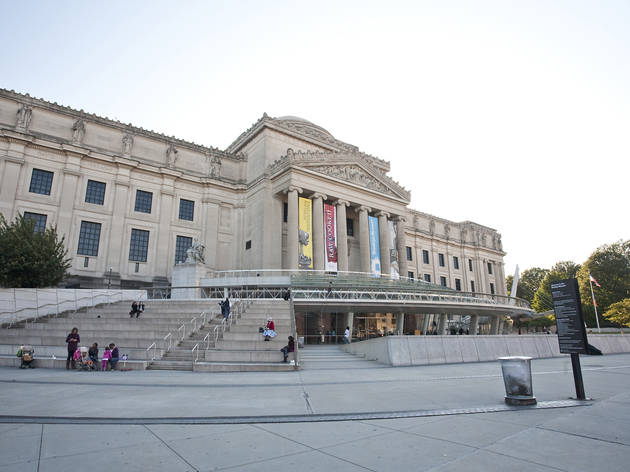 One of Kings County's preeminent cultural New York attractions, the 560,000-square-foot Brooklyn Museum made history as the first American art museum to exhibit African objects as artwork. In addition to the more than 4,000 items in the Egyptian holdings, museumgoers can scope pieces by masters such as Cézanne, Monet and Degas, plus an entire center devoted to feminist art. (The venue is the permanent home of Judy Chicago's massive installation The Dinner Party.) Beyond its art shows, the spot draws crowds with its perennially popular free Target First Saturdays. And don't miss the Brooklyn Museum Shop, which offers handmade wares from local designers and artisans.
Where is the Brooklyn Museum?
The museum is at 200 Eastern Parkway in Brooklyn.
How do I get tickets to the Brooklyn Museum?
Tickets can be purchased online at the Brooklyn Museum website or at the museum entrance.
What's the best way to get to the Brooklyn Museum?
Take the 2, 3 subway lines to Eastern Parkway Brooklyn Museum.
See a map of the Brooklyn Museum
Visit the Brooklyn Museum
Archive Brooklyn Museum coverage