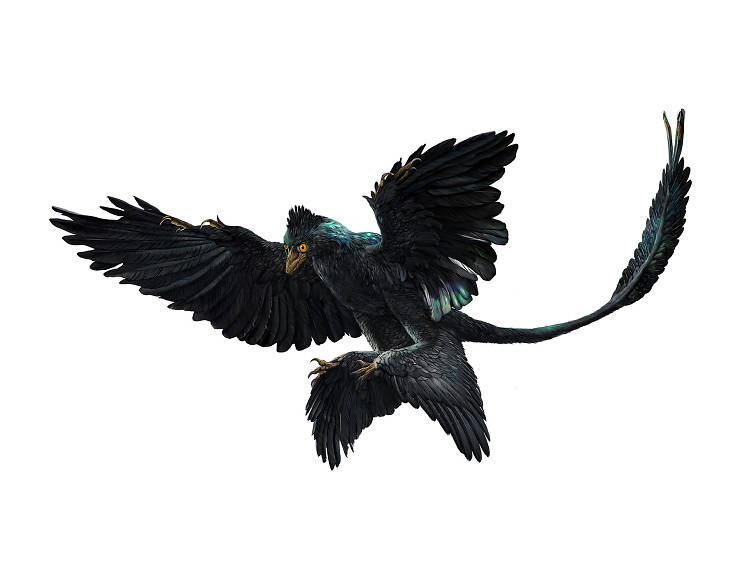 Illustration: Courtesy the American Museum of Natural History
Basics:
Ten inches at the hip, with four wings and fabulous feathers all over.
Likes:
Tiny hunks of meat. Size isn't supposed to matter, but give her something she can handle!
Dislikes:
Pizza rat
. She doesn't understand why no one has swooped down and eaten him.
Where she'd live if not at the museum:
A fifth-floor walk-up wherever the hell she wants. Because she can (probably) fly, so NBD.