Heads up! We're working hard to be accurate – but these are unusual times, so please always check before heading out.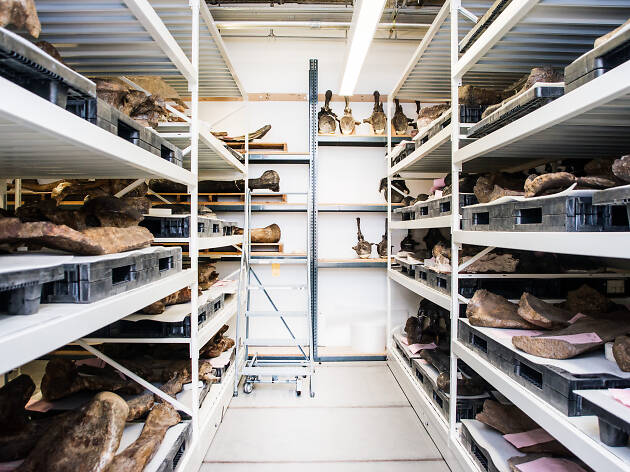 The hidden treasures of the American Museum of Natural History
We take a wild look behind the scenes at the world-famous Upper West Side cultural institution.
There's nothing like a paleontology expert gesturing to a fossil and dismissively remarking "Oh, that? That's only 80 million years old" to make you feel a lot better about your approaching 30th birthday. The aforementioned item was a Protoceratops skull uncovered by an American Museum of Natural History expedition to Mongolia. It was one of the many fascinating objects we were shown during an exclusive tour of the Upper West Side institution's usually off-limits-to-the-public spaces. Here are some highlights.
Behind-the-scenes at the American Museum of Natural History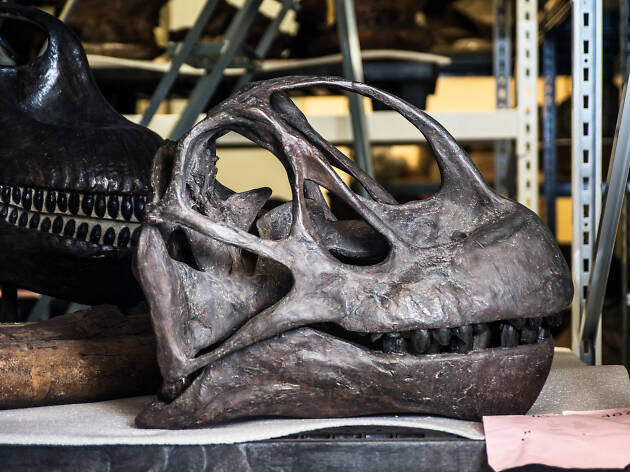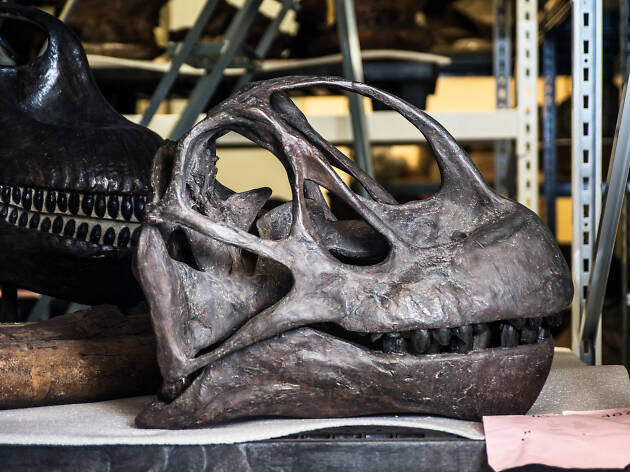 Photograph: Hollis Johnson
Division of Paleontology, Big Bone Room
"Most of the fossils we keep in this room are from Sauropods, long-necked dinosaurs. We have to keep them on the lowest level of the building because of how heavy they are," says Alana Gishlick, senior museum specialist. "You'd be surprised by how many times you're uncovering a fossil and everything's there except the head. I'd trade a lot of dinosaur tails for just one skull."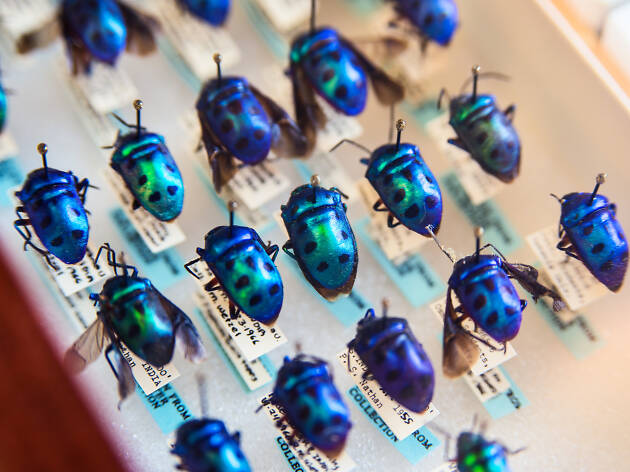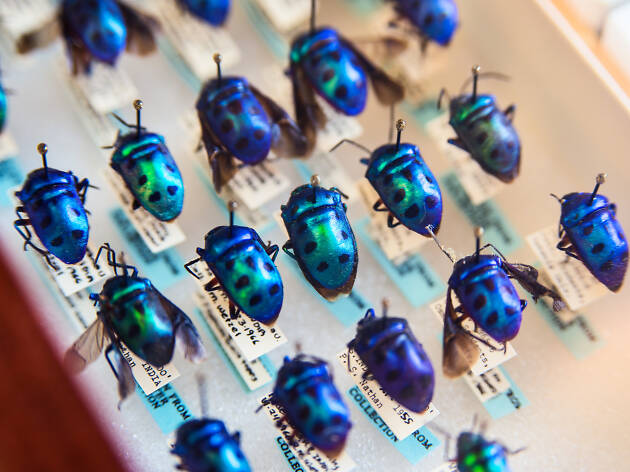 Photograph: Hollis Johnson
Division of Invertebrate Zoology
"Scutelleridae is a family of insects in the order of 'true bugs' that look a lot like beetles but aren't," says Christine Johnson, curatorial associate. "The structure covering their backs shield the wings and abdomen underneath. There are an estimated 16 million pinned insects in this room."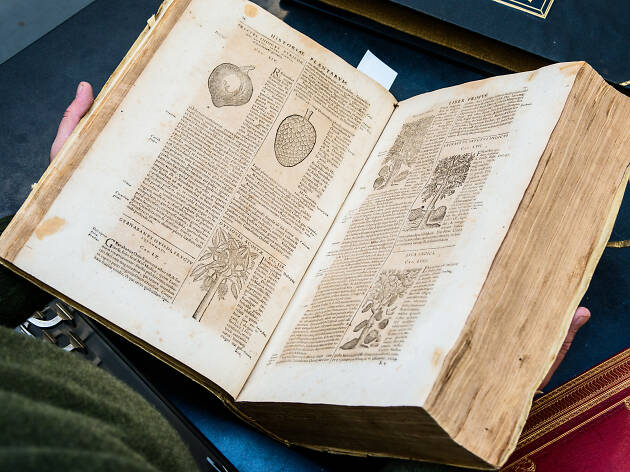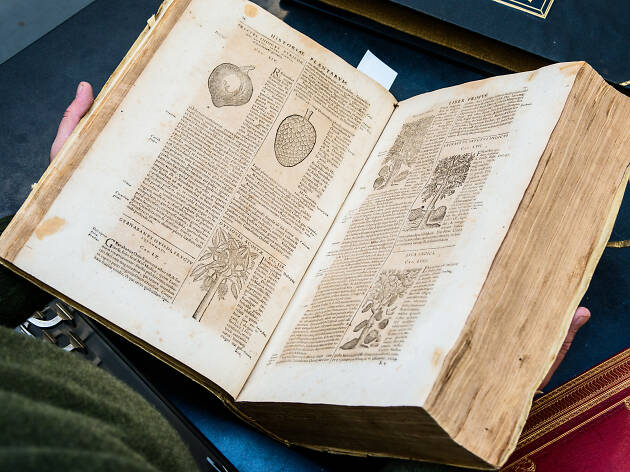 Photograph: Hollis Johnson
Museum Library Rare Book Room
This is an old book from 1650, and it's a history of the plants of the world or what we call an herbal," says Thomas Baione, the Harold Boeschenstein director of the research library. "The binding is made of vellum. These books are extremely rare—It's difficult to put a value on a one-of-a-kind artifact like a 400-year-old book."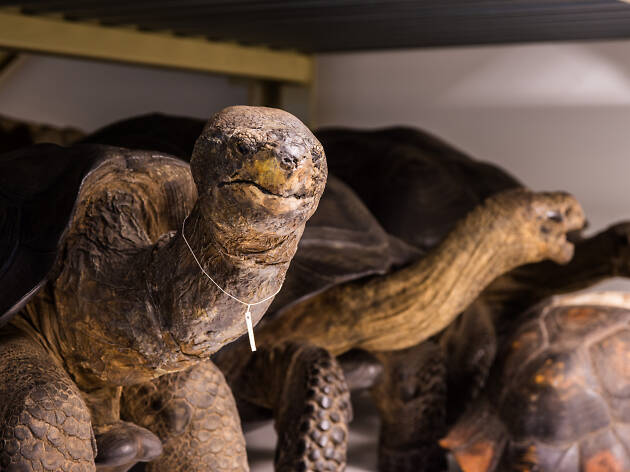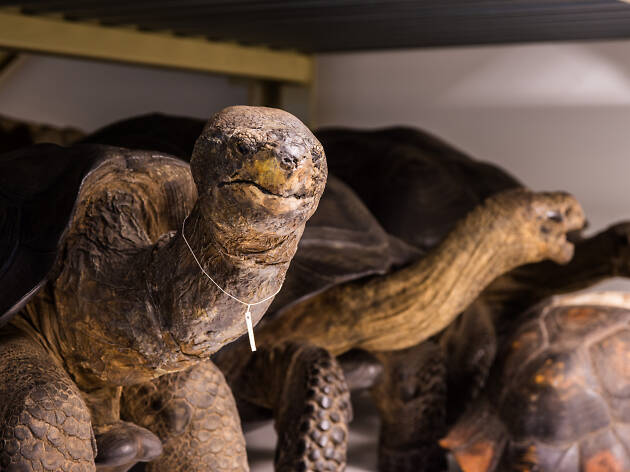 Photograph: Hollis Johnson
Department of Herpetology, Collection
"These Galapagos tortoises were collected in the early 1900s," says David Kizirian, curatorial associate. "They used to be on display in a hall in the last century. We're able to extract DNA from them which is helpful for research. We keep them out here because they don't fit in a cabinet."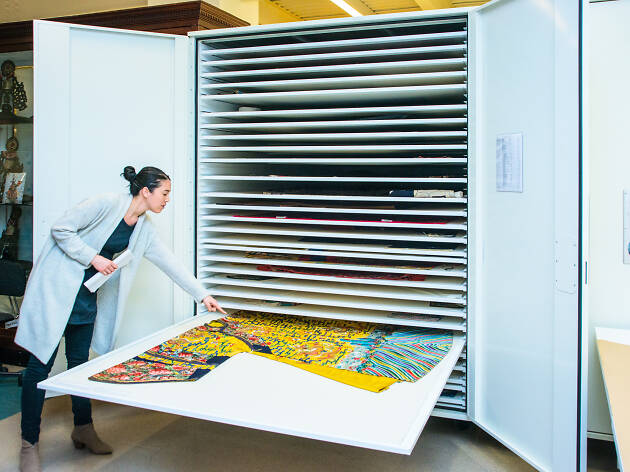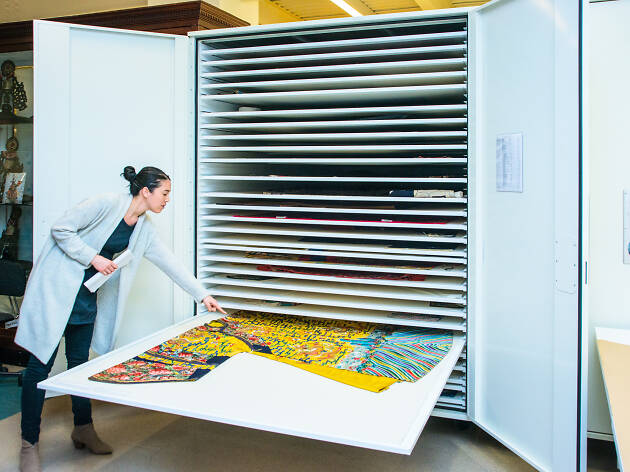 Photograph: Hollis Johnson
Division of Anthropology, Textile Collection
"This Chinese robe dates to the early-20th-century and would have been worn during formal court occasions," says Mary Lou Murillo, senior museum specialist, textiles. "Cotton yarn wrapped in gilt paper was used to embroider the dragon motifs. We have archeologial textiles from Peru in our collection that are around 3,000 years old. "