The guide to 90s Fest in NYC
The 90s are back—for one weekend at least—at this festival that celebrates everything from the decade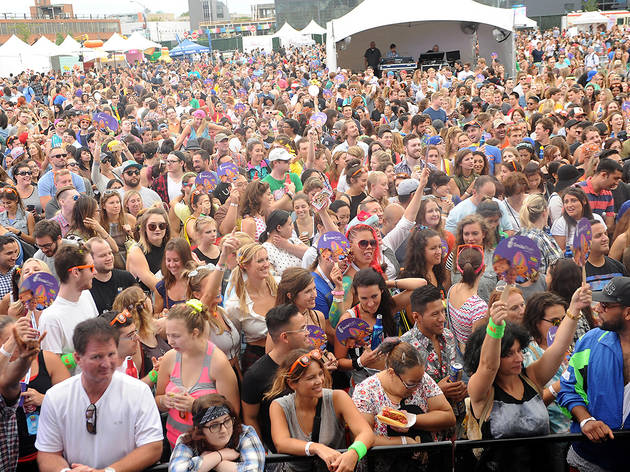 Depending on your age, your memories of the '90s probably vary between fond and non-existent. Well, nostalgia devotees of all ages are welcome at the second-annual festival 90s Fest NYC, the lineup of which includes pop-rock acts like Sugar Ray alongside hip-hop artists such as Bone Thugs N Harmony (both of whom are responsible for some of the best karaoke songs of all time). It's one of the outdoor summer concerts in NYC to take place at Governors Island this year, and certainly the best chance you'll have to see Pauly Shore in the flesh this summer (why not, right?).
RECOMMENDED: Our complete guide to NYC's summer music festivals
When is 90s Fest NYC?
The date for this years 90s Fest NYC is TBA, but usually takes place on the second Saturday in September.
Where is 90s Fest NYC?
90s Fest NYC takes place at Colonels Row at Governors Island.
Who is playing 90s Fest NYC?
The lineup for 90s Fest NYC is TBA.
How do I get tickets to 90s Fest NYC?
Go to the official website to buy advance tickets.
What's the best way to get to 90s Fest NYC?
Take the Governors Island Ferry from the Battery Maritime Building in Manhattan or Pier 6 in Brooklyn Bridge Park.
Archive 90s Fest NYC content