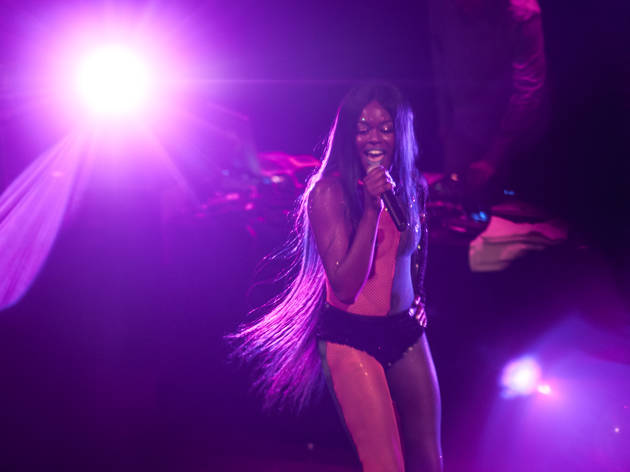 1/14
Photograph: Loren Wohl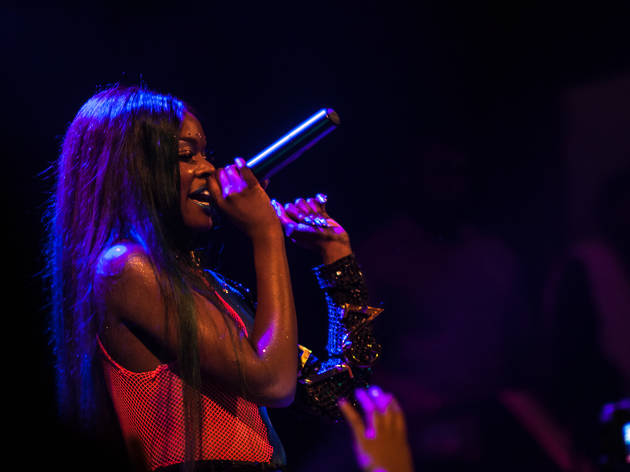 2/14
Photograph: Loren Wohl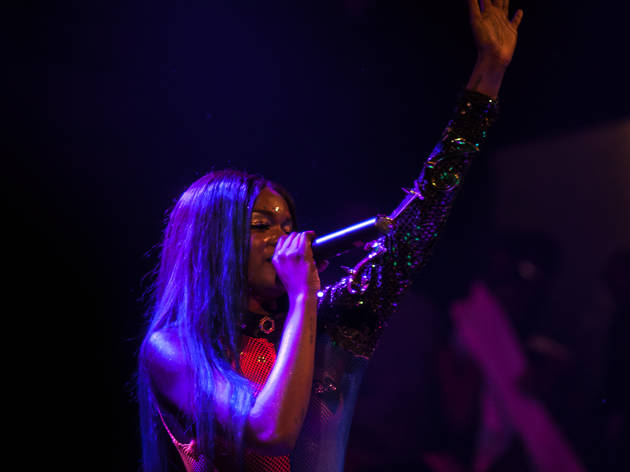 3/14
Photograph: Loren Wohl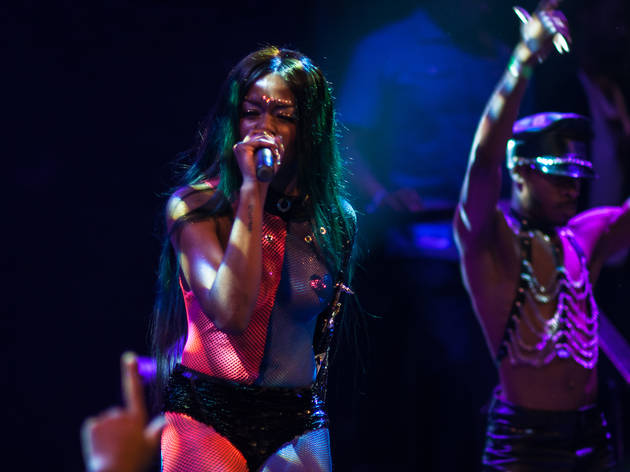 4/14
Photograph: Loren Wohl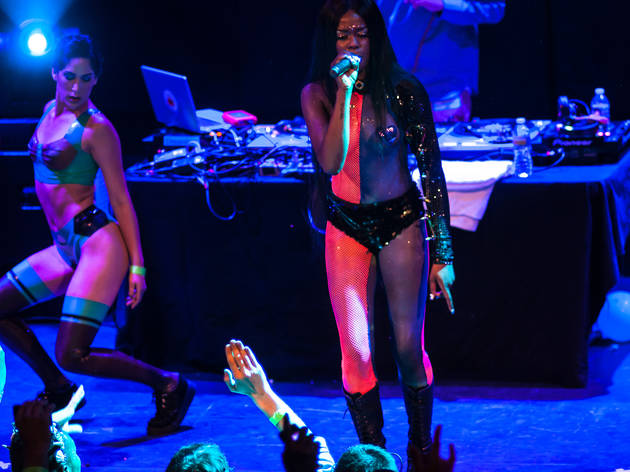 5/14
Photograph: Loren Wohl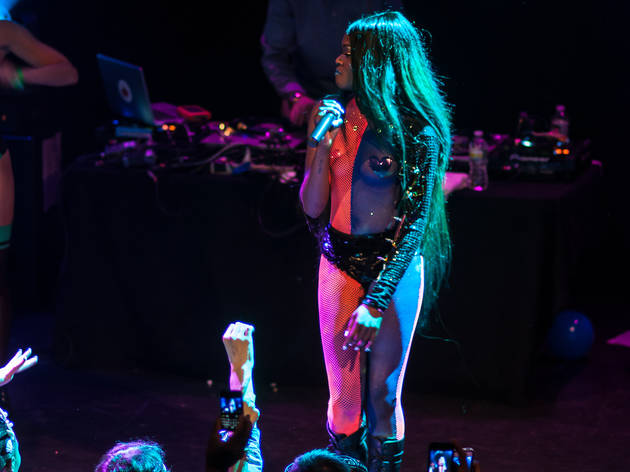 6/14
Photograph: Loren Wohl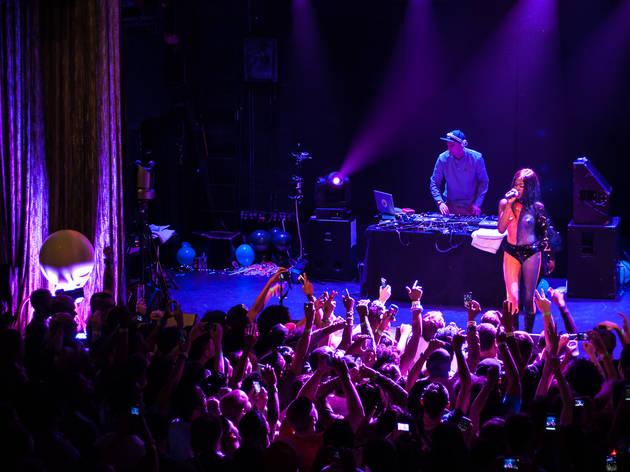 7/14
Photograph: Loren Wohl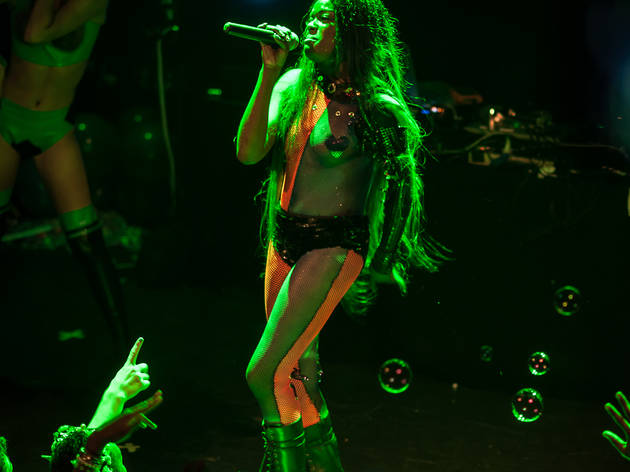 8/14
Photograph: Loren Wohl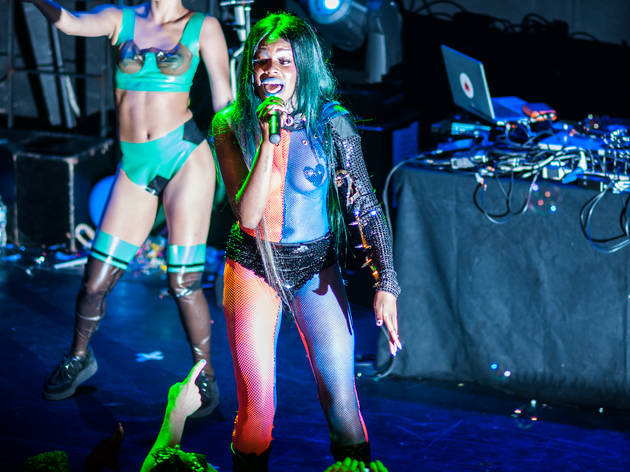 9/14
Photograph: Loren Wohl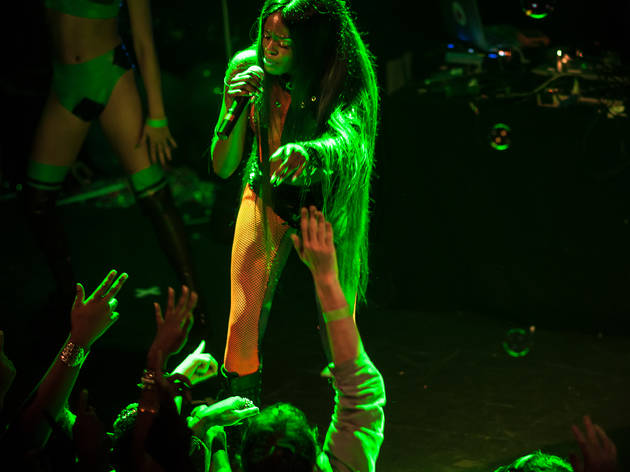 10/14
Photograph: Loren Wohl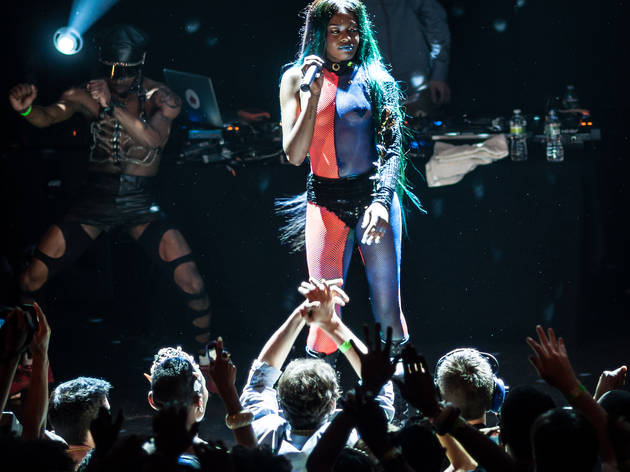 11/14
Photograph: Loren Wohl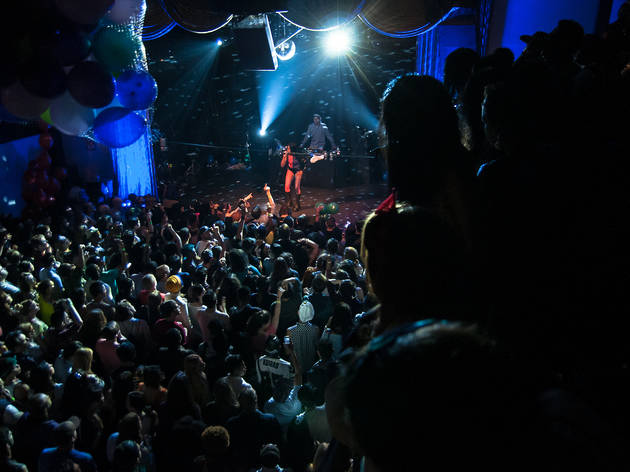 12/14
Photograph: Loren Wohl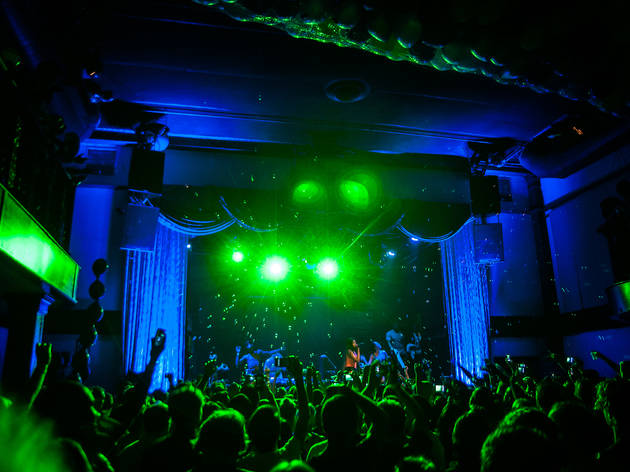 13/14
Photograph: Loren Wohl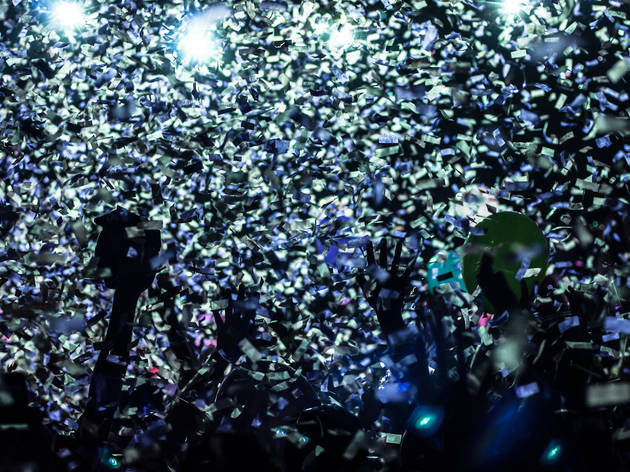 14/14
Photograph: Loren Wohl
Azealia Banks at Bowery Ballroom (SLIDE SHOW)
Azealia Banks, the It girl behind the raunchy viral hit "212," finally plays a proper gig at Bowery Ballroom in NYC.
Last night in East Rutherford, New Jersey, Lil Wayne pulled Nicki Minaj from playing her headlining set at Hot 97's Summer Jam due to a comment that notable Hot 97 DJ Peter Rosenberg made re: Minaj while speaking on the Festival Village stage:
"I see the real hip-hop heads sprinkled in here. I see them. I know there are some chicks here waiting to hear 'Starships' later—I'm not talking to y'all right now. Fuck that bullshit."

Though it's nearly impossible to separate Rosenberg's words from the tricky ideas surrounding gender and art that lay behind them—if the Minaj hit "Starships" is for "chicks," and Rosenberg isn't addressing them, then "real hip-hop" is therefore a gendered concept, and one that skews male—he was essentially drawing a line in the sand as to what was a true iteration of the genre and what was not.
Much to Rosenberg's satisfaction, Minaj's slot was filled by an impromptu set from Nas and Lauryn Hill, the sort of rabbit-out-of-a-hat miracle that hearkens back to the Summer Jams of yore. Though he might have won the battle, Rosenberg is losing the ideological war. As rappers like Minaj have proven, his "real hip-hop" distinction was a myopic and outdated one. As Minaj's newest album, Pink Friday: Roman Reloaded, posits, it's possible for the otherworldly lyrical workouts of "Beez in the Trap" to rub elbows with the pure pop of "Starships." It's hip-hop. It's pop. It's dance music. All of this is happening concurrently, and it is wonderful.
Harlemite Azealia Banks—fresh off a Summer Jam performance of her own—makes genre-agnostic music that is perhaps similarly maddening to Rosenberg. Neither a rapper who sings nor a singer who raps, Banks is simply a performer, willing to put her chops to work in whatever way will best communicate her message: Her still-unassailable single "212" oscillates between nimble rapping, pitch-perfect singing and the world's filthiest schoolyard chant (see our list of the 25 best oral-sex songs, linked below). She's a star, but a still-developing one, as her set at Bowery Ballroom—her first true NYC date—proved last night. She has a ways to go as a live performer before she reaches her true potential as a transformative, genre-busting artist.

The circumstances surrounding the Bowery date were odd, to say the least. Banks was headlining an event called the "Mermaid Ball," a nautical-themed dance party that also featured performances by Maluca and House of Ladosha and offered prizes to the best mermaid costumes of the night. I have no idea who decided on this, but the winner should more than probably have been the person who stood next to me at the bar, a six-foot-five individual dressed up as Old Gregg from the Mighty Boosh.

Banks took the stage at a perfunctory 1:07 am (her slated set time was 1:00 am), flanked by two nautically androgynous backup dancers. Seeming to struggle to keep up with her own backing tracks, Banks's breath control was spotty at best; the dropped words at the end of her lines revealed that she was performing to prerecorded vocal tracks. While this is common practice for many, many rappers, it's not the type of thing that a world-beating pop star such as Kanye West or Beyoncé would do. Those are truly lofty standards to hold Banks to, but they are ones that she and her camp are openly courting—she refuses most interviews, giving in to only the requests that would be accepted by the type of pop monoliths to whom Banks wishes to compare herself. However, the personality and panache of "212" has been replaced on her new EP, 1991, by a utilitarian party machine obsessed with emulating the hip-house of yore. A short work, 1991 will ultimately prove meaningless in her catalog; but save for a smattering of singles, unreleased tracks and one-offs, it's all the Banks we've got. Her set reflected her scant discography, lasting a mere 30 minutes.

It's easy to trivialize Banks, to ignore her previous work (check her cover of Interpol's "Slow Hands"; it rules) and assert that she got her record deal merely off the viral strength of "212." However, Banks is the type of unique talent who likely would have been discovered by a record executive, 18 million YouTube views or not. However, she needs a couple albums and many more performances under her belt before she can assume a position at the head of pop's roundtable, where she deserves a spot—if only to confound Peter Rosenberg even further.
Related features:
Azealia Banks on our list of top 25 oral sex songs
Drew Millard's Summer Jam preview