Best of CMJ 2012 (slide show)
Our intrepid Music scribes recap their favorite sets from the fest.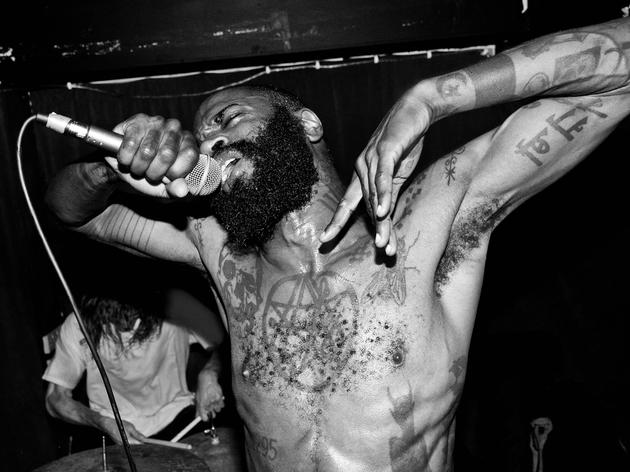 1/10
Photograph: Jonathan Magowan
Death Grips
Villain; Oct 19
You'd have to be living under a rock to have missed the hype surrounding Sacramento combo Death Grips and its recent major-label noise-rap debut, The Money Store—as well as the suprise-attack follow-up, No Love Deep Web. When the duo took the stage around 2am Friday night at Pitchfork's unofficial showcase, the venue was assaulted by MC Ride's visceral, rapid-fire rhyming, frenzied battering from drummer Zach Hill and abrasive lo-fi samples. Suddenly, this skeptic found herself headbanging with the rest of the spellbound crowd. Miss out this time? Catch the group Nov 12 at Music Hall of Williamsburg.—Marley Lynch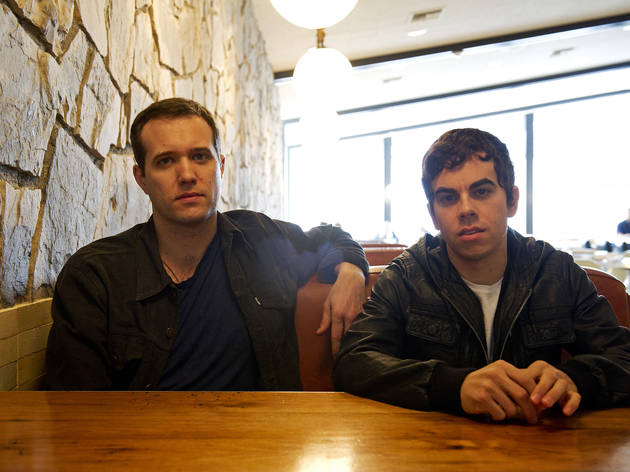 2/10
Electric Guest
Irving Plaza; Oct 20
This L.A. indie-pop duo got downright funky at its Irving Plaza show on Saturday. As the outfit played through its entire debut album, Mondo, frontman Asa Taccone electrified the stage with chilling falsettos and quirky, twist-and-shout dance moves, while drummer Matthew Compton energized the packed crowd with his soulful, bluesy beats. The set was a blissful end to a wonderful music-filled weekend.—Rachel Sonis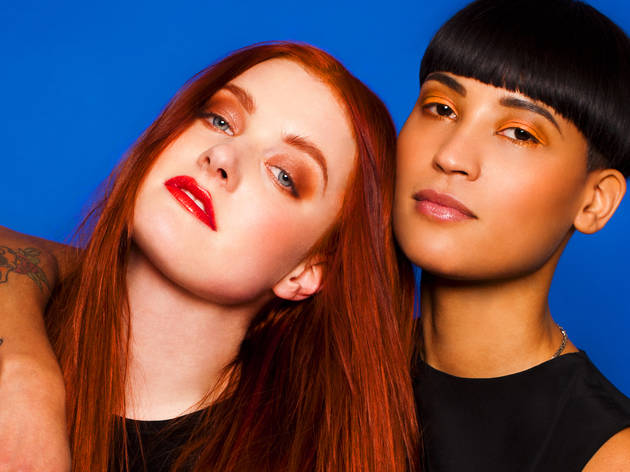 3/10
Photograph: George Harvey
Icona Pop
Brooklyn Bowl; Oct 19
In the wake of this blowout performance, it's clear that fierce Swedish electro duo Icona Pop isn't just here to stay but here to reign with great force. Despite some technical issues with their drum machine, the two young beat makers kept the momentum high, matching their hard-hitting dubstep drops with daring vocal prowess. Crank up "I Love It" and pray for another local Icona Pop gig ASAP.—RS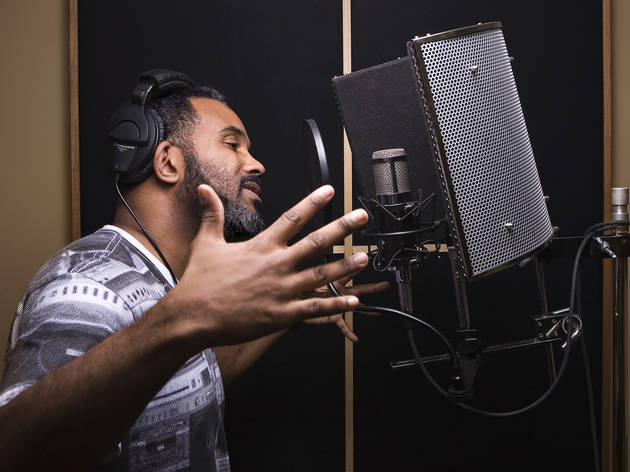 4/10
Photograph: Adam Mayer
Large Professor
Gramercy Theatre; Oct 19
The highlight of the Mass Appeal show on Friday had to be Large Professor, the mastermind producer who discovered a 15-year-old Nas and has worked with everyone from Busta Rhymes to the Beastie Boys. The local veteran rocked the house with old-school favorites like "Fakin' the Funk," showed up every young MC on the bill and proved the folly of him drawing anything other than a headlining slot.—Ian Gibbs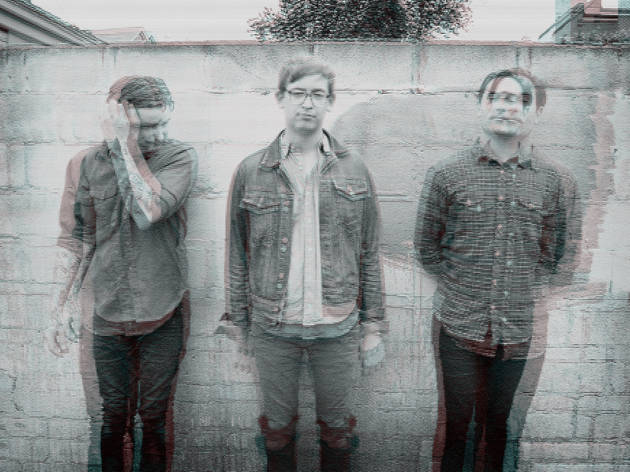 5/10
Photograph: Robby Reis
Metz
Cameo Gallery; Oct 16
This buzzy trio from Toronto does one very basic thing very well: raucous, high-speed noise-punk. The band's brief Tuesday night set was a no-lulls affair. Singer-guitarist Alex Edkins did his best finger-in-the-socket spaz-out, alternating between twitchy outrage and maniacal glee, as bassist Chris Slorach juiced his bass with mad-scientist effects and drummer Hayden Menzies delivered primo 1991-vintage–Dave Grohl bashing. The songs themselves, as heard on a new self-titled Sub Pop debut, feature just enough tricky flourishes to rise above the norm, but what makes Metz stand out is the group's pure, animalistic energy. See these guys whenever the chance arises, and prepare to get wild.—Hank Shteamer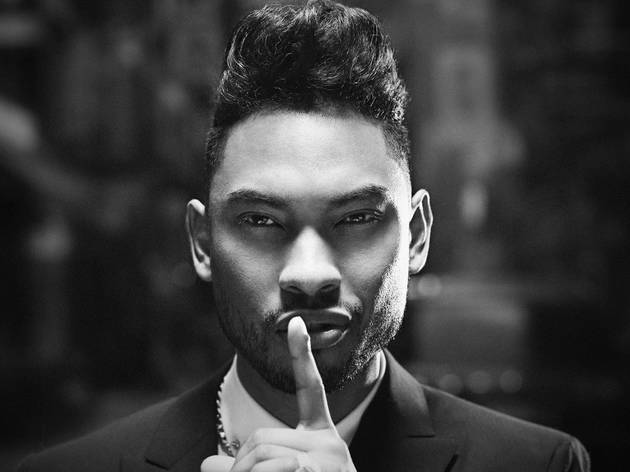 6/10
Photograph: Timothy Saccenti
Miguel
Public Assemby; Sat 20
After releasing a mouth-wateringly smooth album, Kaleidoscope Dream, earlier this month, Miguel showed up as the surprise guest at Brooklyn Vegan's packed and stacked daytime party. Combining vocal gymnastics worthy of Stevie Wonder with a stage presence that screamed Prince and his own hip-hop–electronic sensibilities, the buzzed-about crooner continued to prove that he's an R&B force to be reckoned with.—ML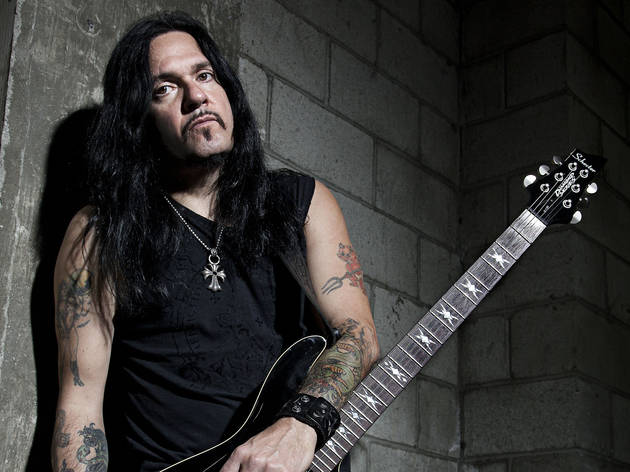 7/10
Photograph: Hristo Shindov
Prong
Rocks Off Concert Cruise (aboard the Star of Palm Beach); Oct 19
Tommy Victor didn't let a sparse crowd and a fill-in rhythm section stop him from putting on a river-faring groove-metal clinic. The former CBGB sound man, who formed Prong in NYC more than a quarter century ago, showed off his extensive repertoire of six-string chugs, squeals and groans during a career-spanning set, including early-'90s faves from Beg to Differ and Prove You Wrong, and choice selections from the new Carved Into Stone. An idyllic fall breeze blowing in off the Hudson contrasted nicely with the jagged riffs emanating from the stage.—HS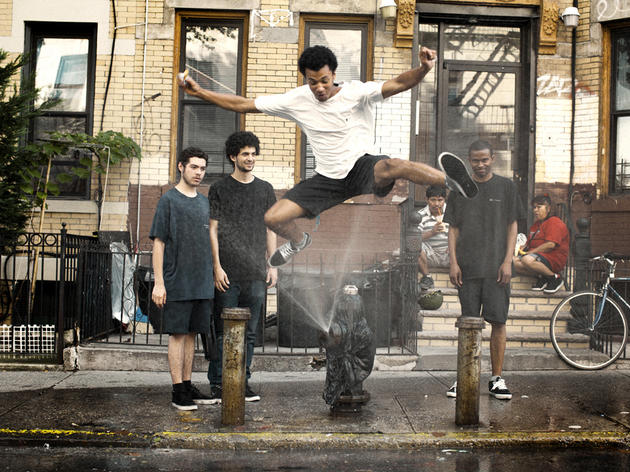 8/10
Photograph: Jamie-James Medina
Ratking
Glasslands Gallery; Oct 20
Post-hip-hop crew Ratking gave an awe-inspiring performance on the fest's final night. There's an anger and an urgency to 18-year-old frontman Wiki's lyrics, intricate rhyme structures and raw horsepower that are nothing short of confounding, given his age. We can't wait for the group's forthcoming album due out in 2013, engineered by Roc-A-Fella's own Young Guru.—IG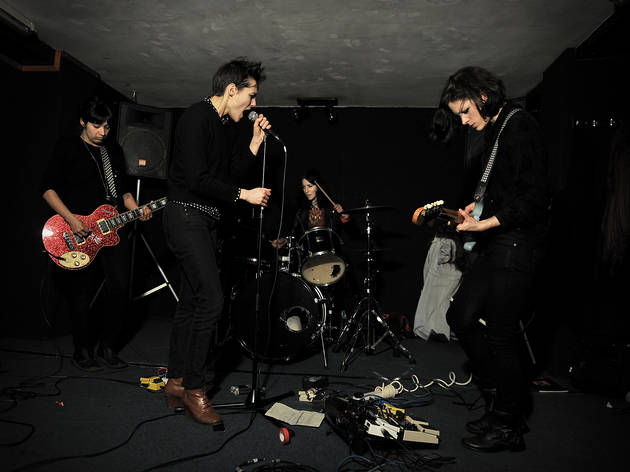 9/10
Photograph: Antoine Carlier
Savages
House of Vans; Oct 18
Perhaps no act at CMJ had more hype to live up to than U.K. postpunk band Savages, who garnered prefestival accolades from many publications (including this one). The group didn't disappoint. On Thursday, the four-piece came out of the gate confident and snarling, with singer Jehnny Beth prowling the stage like Ian Curtis in red-soled pumps. Hopefully the band will be back for a full U.S. invasion soon.—Andrew Frisicano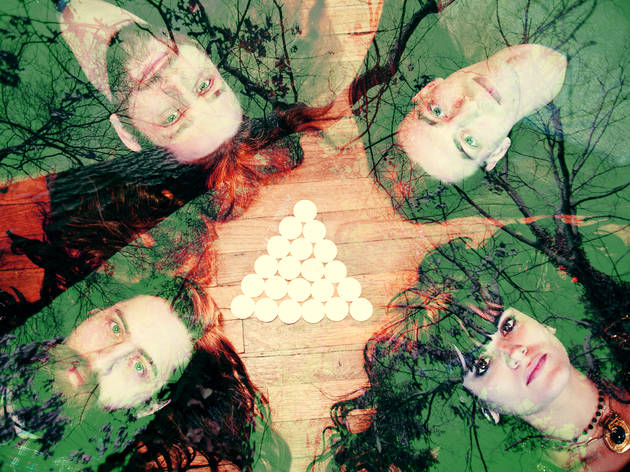 10/10
Photograph: Christy Parry
Royal Thunder
Saint Vitus; Oct 20
Royal Thunder bassist Mlny Parsonz's bluesy voice sounds impressive on the band's debut LP, CVI, but the record only hints at the howling fury the singer unleashes live. Parsonz matched the band's double-guitar attack as the group juggled Sabbathesque grooves and hushed interludes at its only CMJ show. If you missed the gig, don't despair: This Atlanta quartet will be back at Saint Vitus Nov 9, supporting Corrosion of Conformity.—AF
Two weeks back, we shared our top picks for the 2012 CMJ onslaught. Now, as the dust settles and our writers catch up on much-needed sleep, we offer a recap of how it all went down. Read on for a list of acts you can't afford to miss next time they're in town, and listen to our customized Spotify playlist below.
RECOMMENDED: Our full guide to the CMJ Music Marathon