Iggy Pop, Patti Smith and New Order: Photos from the Tibet House Benefit Concert
New York rock royalty delivered an epic show at the 24th Annual Tibet House Benefit Concert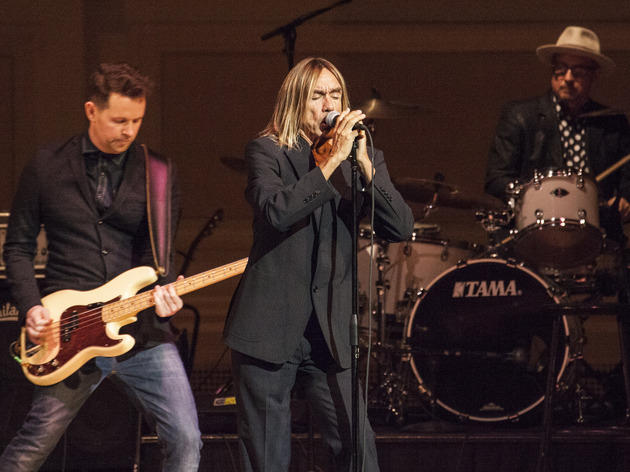 1/21
Photograph: Virginia Rollison
Iggy Pop with members of New Order at 24th Annual Tibet House Benefit Concert at Carnegie Hall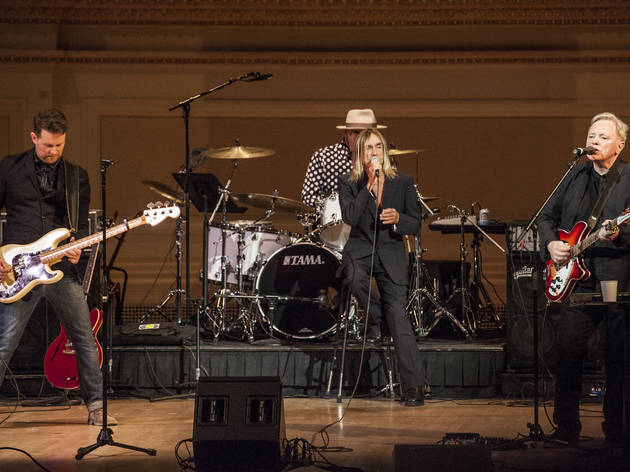 2/21
Photograph: Virginia Rollison
Iggy Pop with Bernard Sumner, Phil Cunningham and Tom Chapman of New Order at 24th Annual Tibet House Benefit Concert at Carnegie Hall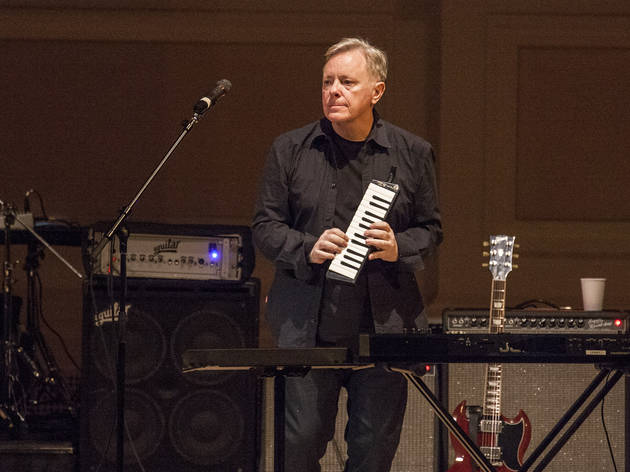 3/21
Photograph: Virginia Rollison
Bernard Sumner of New Order at 24th Annual Tibet House Benefit Concert at Carnegie Hall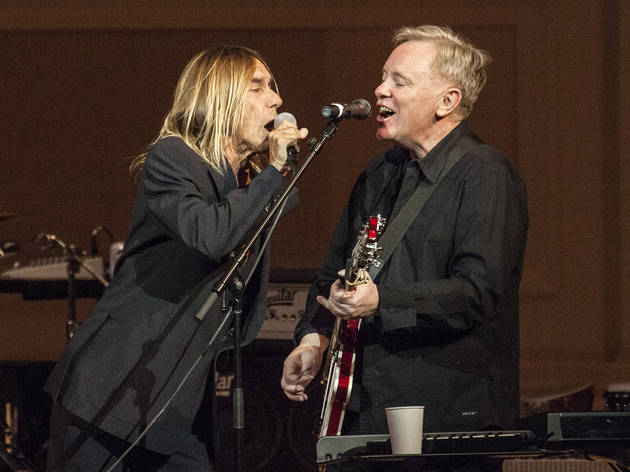 4/21
Photograph: Virginia Rollison
Iggy Pop with Bernard Sumner of New Order at 24th Annual Tibet House Benefit Concert at Carnegie Hall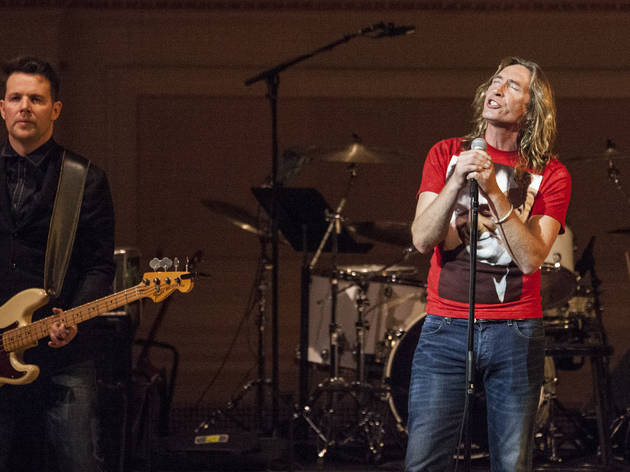 5/21
Photograph: Virginia Rollison
Poet Mike Garry at 24th Annual Tibet House Benefit Concert at Carnegie Hall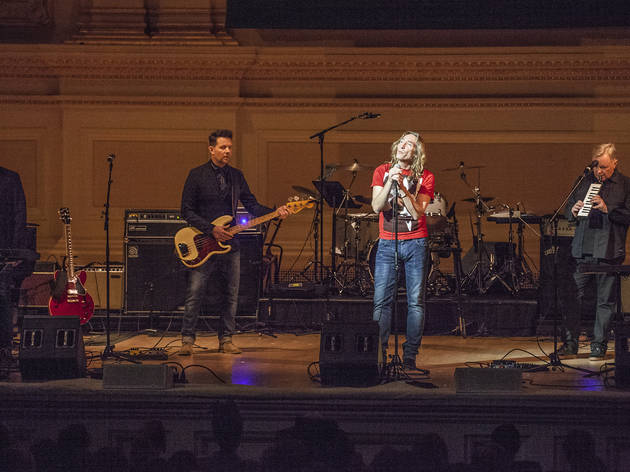 6/21
Photograph: Virginia Rollison
Poet Mike Garry with members of New Order at 24th Annual Tibet House Benefit Concert at Carnegie Hall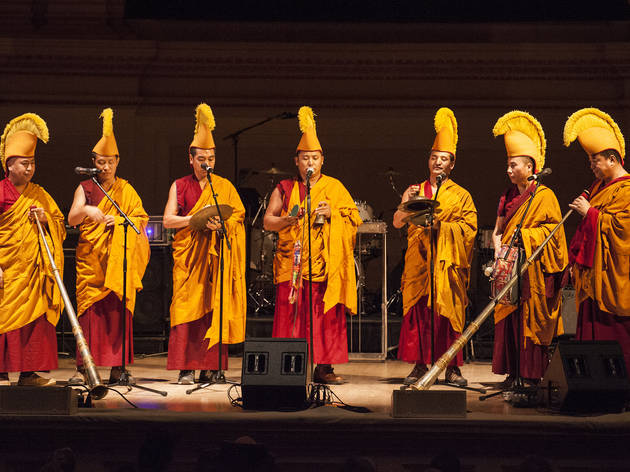 7/21
Photograph: Virginia Rollison
Monks chanting at 24th Annual Tibet House Benefit Concert at Carnegie Hall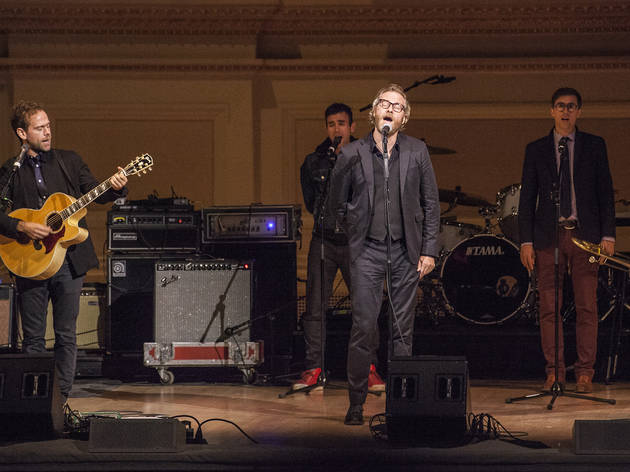 8/21
Photograph: Virginia Rollison
The National's Matt Berninger, Aaron Dessner and Bryce Dessner at 24th Annual Tibet House Benefit Concert at Carnegie Hall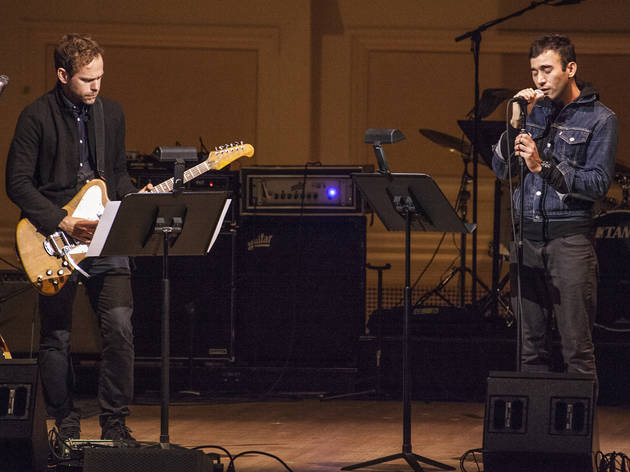 9/21
Photograph: Virginia Rollison
Bryce Dessner of the National and Sufjan Stevens at 24th Annual Tibet House Benefit Concert at Carnegie Hall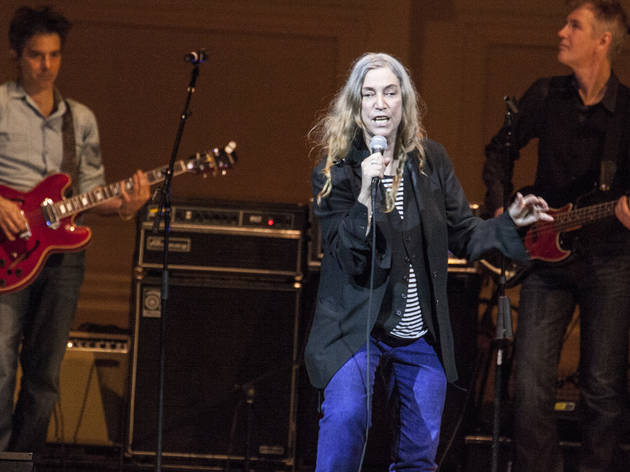 10/21
Photograph: Virginia Rollison
Patti Smith at 24th Annual Tibet House Benefit Concert at Carnegie Hall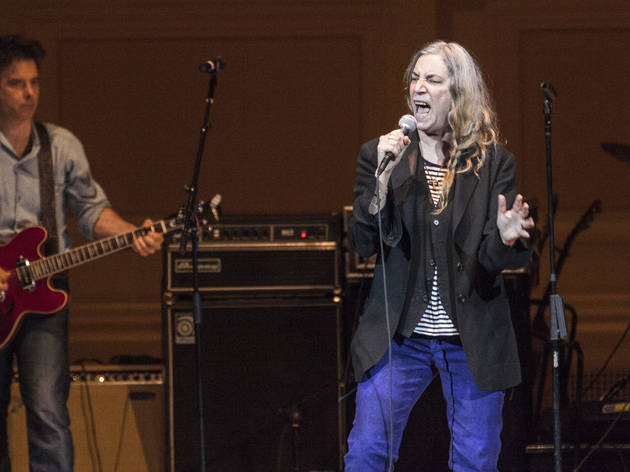 11/21
Photograph: Virginia Rollison
Patti Smith at 24th Annual Tibet House Benefit Concert at Carnegie Hall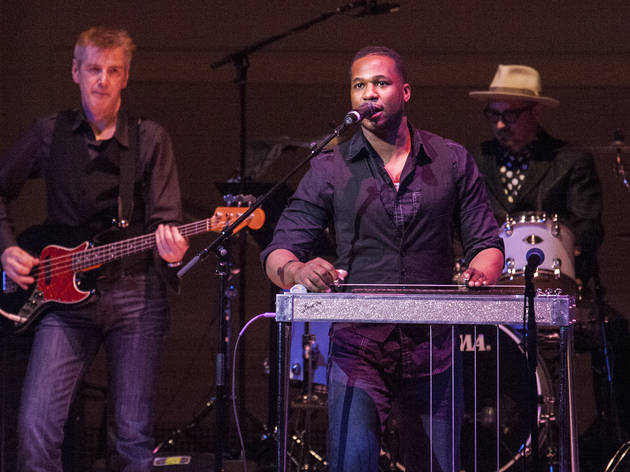 12/21
Photograph: Virginia Rollison
Robert Randolph at 24th Annual Tibet House Benefit Concert at Carnegie Hall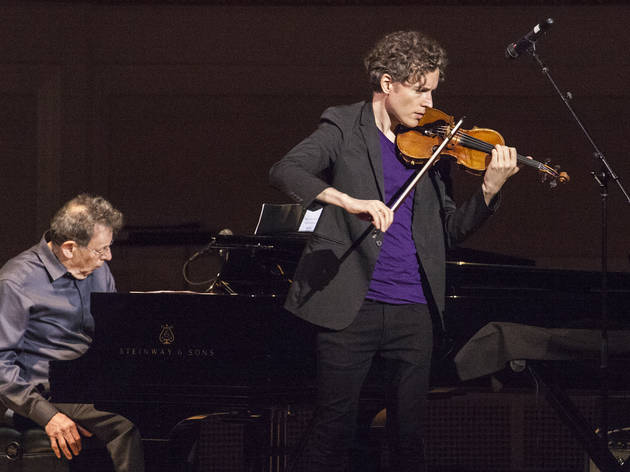 13/21
Photograph: Virginia Rollison
Tim Fain and Philip Glass at 24th Annual Tibet House Benefit Concert at Carnegie Hall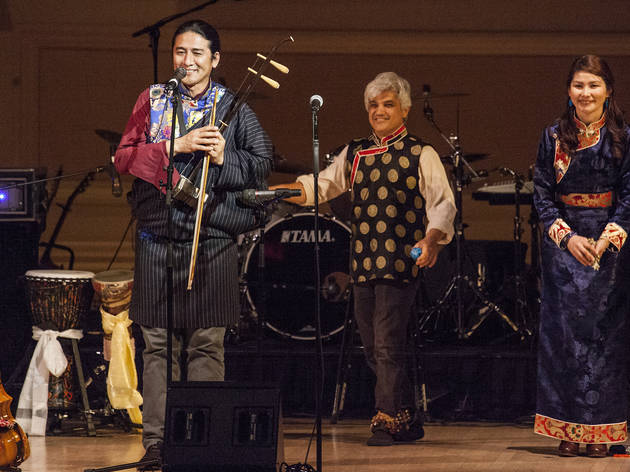 14/21
Photograph: Virginia Rollison
Tibetan folk band Techung at 24th Annual Tibet House Benefit Concert at Carnegie Hall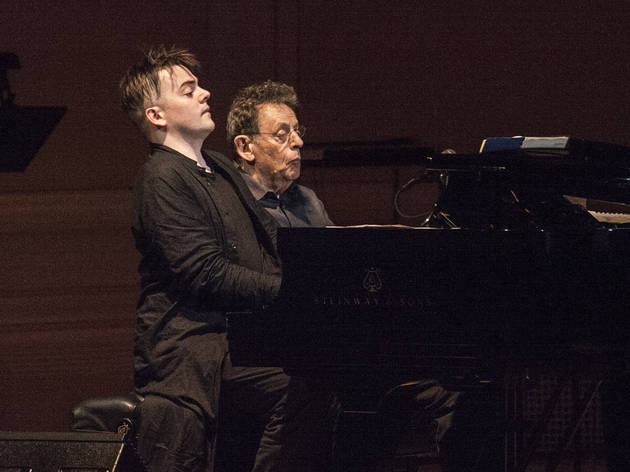 15/21
Photograph: Virginia Rollison
Nico Muhly and Philip Glass at 24th Annual Tibet House Benefit Concert at Carnegie Hall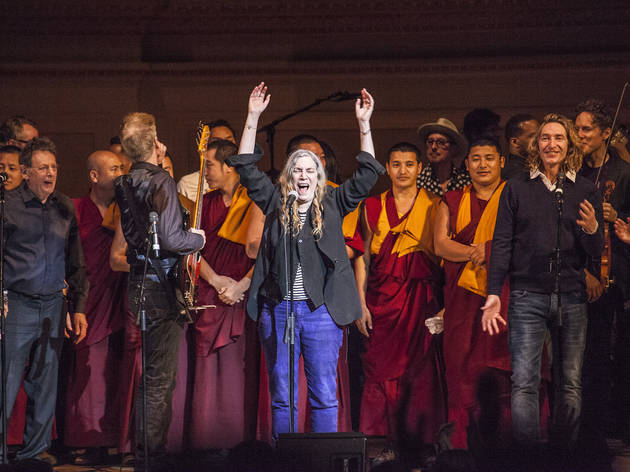 16/21
Photograph: Virginia Rollison
All of the performers at 24th Annual Tibet House Benefit Concert at Carnegie Hall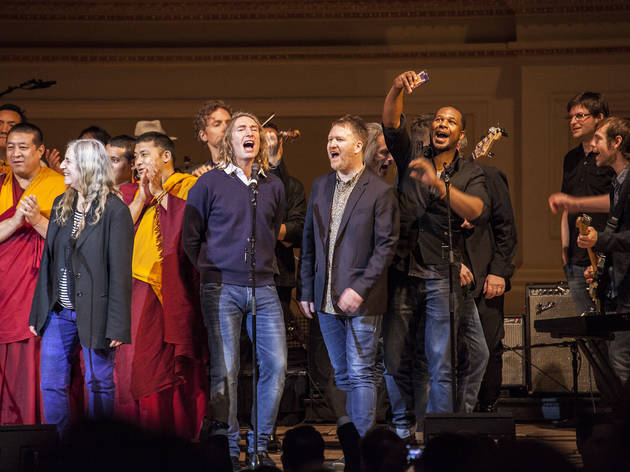 17/21
Photograph: Virginia Rollison
All of the performers at 24th Annual Tibet House Benefit Concert at Carnegie Hall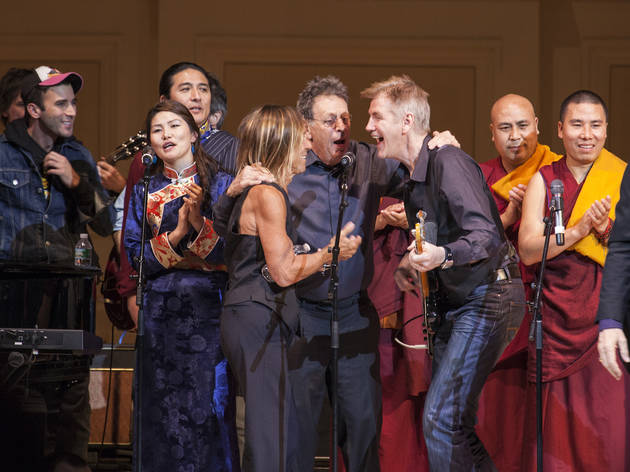 18/21
Photograph: Virginia Rollison
All of the performers at 24th Annual Tibet House Benefit Concert at Carnegie Hall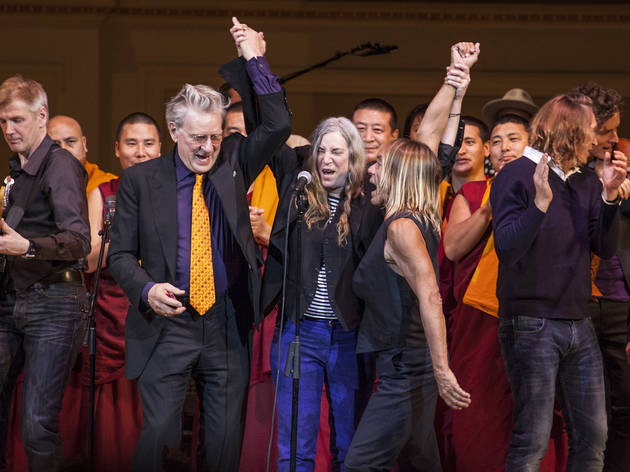 19/21
Photograph: Virginia Rollison
All of the performers at 24th Annual Tibet House Benefit Concert at Carnegie Hall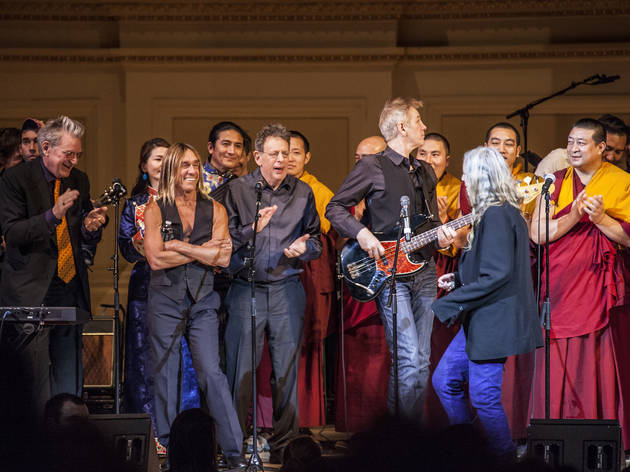 20/21
Photograph: Virginia Rollison
All of the performers at 24th Annual Tibet House Benefit Concert at Carnegie Hall
Patti Smith
and Iggy Pop alongside Tibetan Buddhist monks, composers Philip Glass and Nico Muhly, members of prog-pop band the National, indie-folk troubadour Sufjan Stevens, and Bernard Sumner of British postpunk progenitors New Order.
Notable highlights included Sumner performing Joy Division classics "Transmission" and "
Love Will Tear Us Apart
" with a band made up of Iggy Pop, Philip Glass, Jay Dee Daugherty (Patti Smith's drummer) and a string section. Suffice to say, the audience at the usually staid
Carnegie Hall
lost all sense of decorum.
Time Out
photographer Virginia Rollison was there to capture the action.