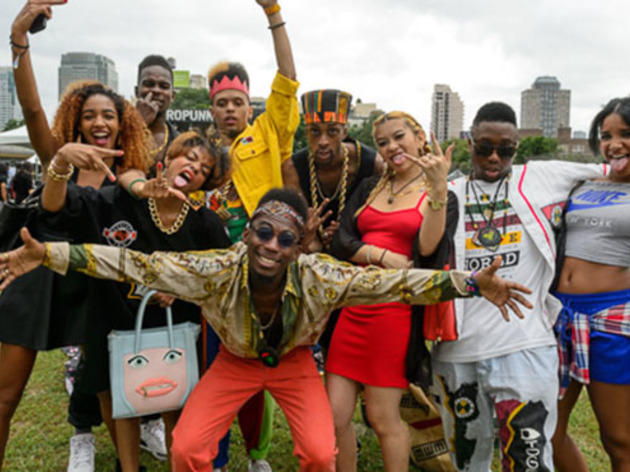 1/29
Photograph: Filip Wolak
Afropunk Fest 2014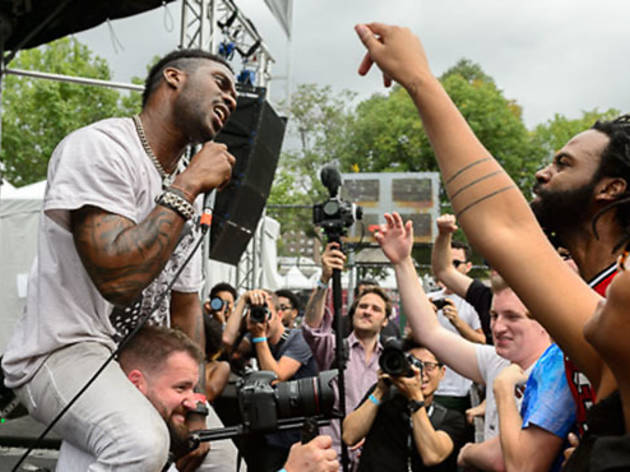 2/29
Photograph: Filip Wolak
Afropunk Fest 2014, HO99O9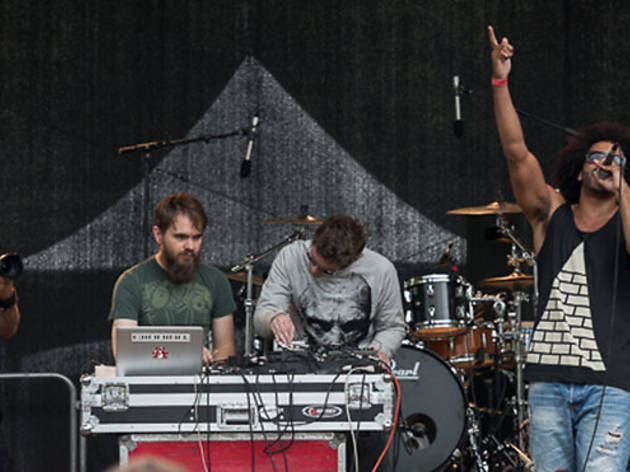 3/29
Photograph: Filip Wolak
Afropunk Fest 2014, Clipping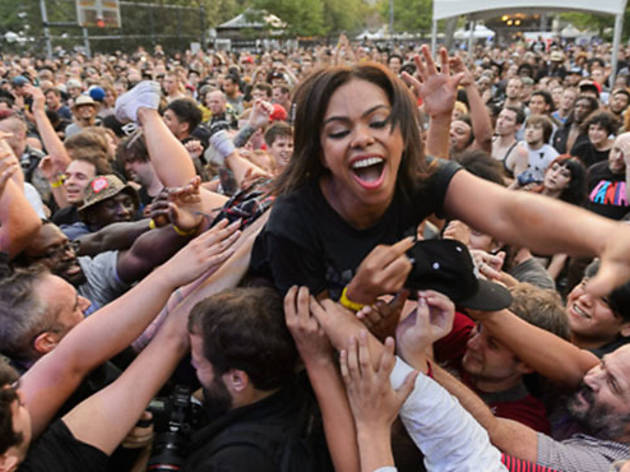 4/29
Photograph: Filip Wolak
Afropunk Fest 2014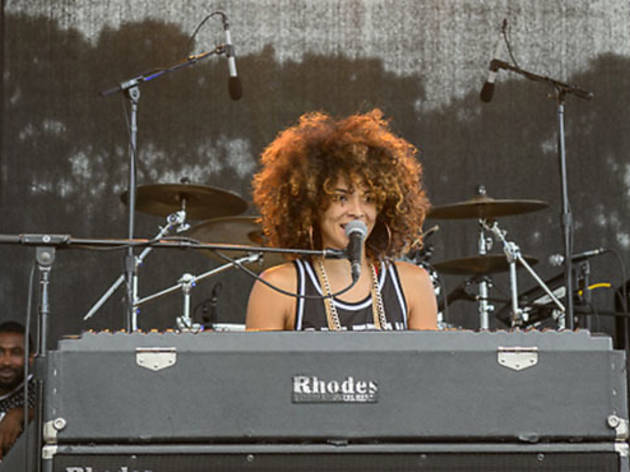 5/29
Photograph: Filip Wolak
Afropunk Fest 2014, Kandace Springs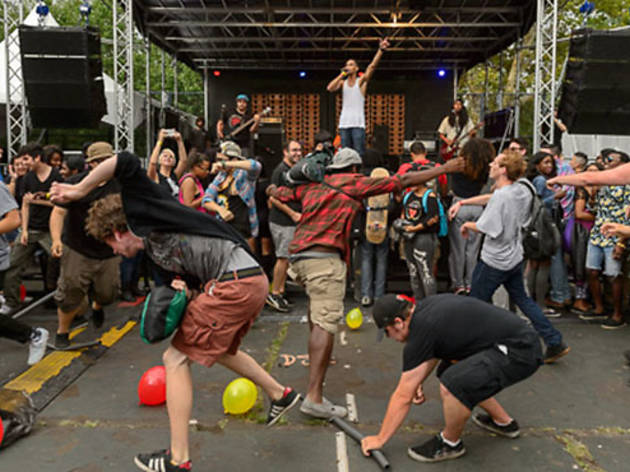 6/29
Photograph: Filip Wolak
Afropunk Fest 2014, Sunny Gang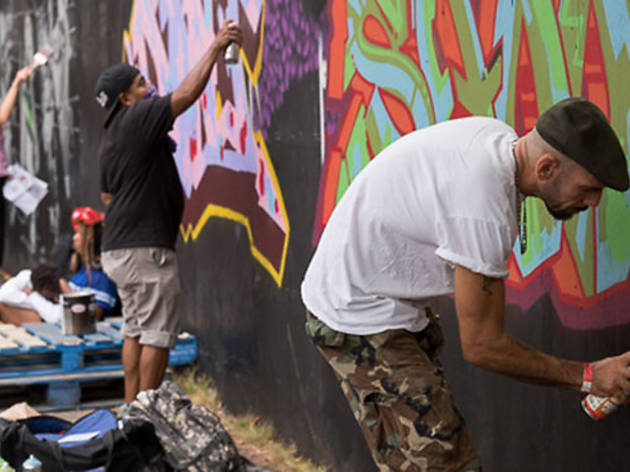 7/29
Photograph: Filip Wolak
Afropunk Fest 2014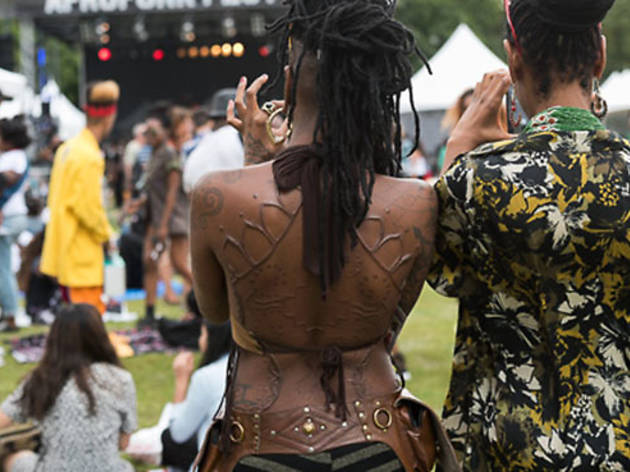 8/29
Photograph: Filip Wolak
Afropunk Fest 2014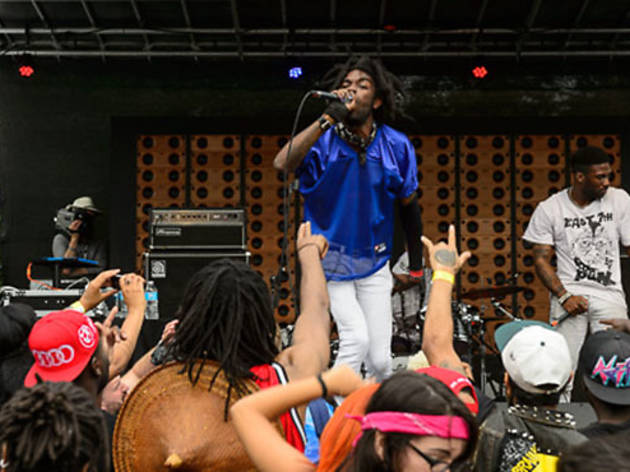 9/29
Photograph: Filip Wolak
Afropunk Fest 2014, HO99O9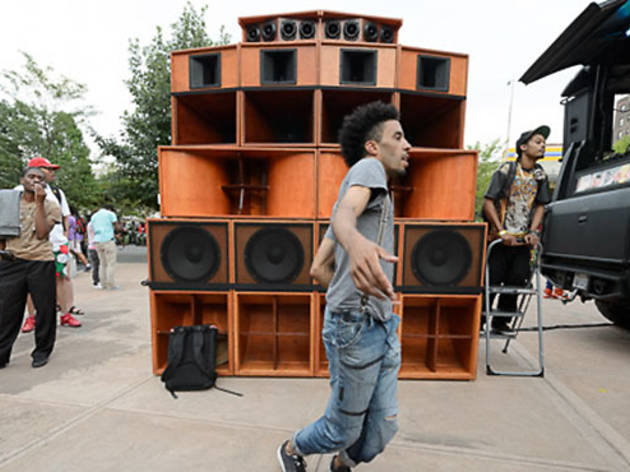 10/29
Photograph: Filip Wolak
Afropunk Fest 2014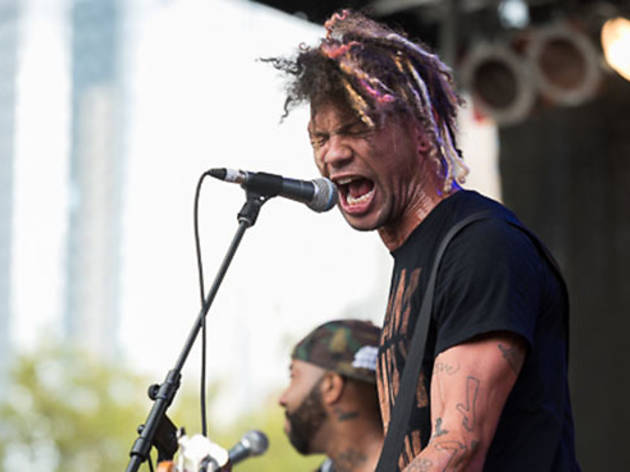 11/29
Photograph: Filip Wolak
Afropunk Fest 2014, Blxpltn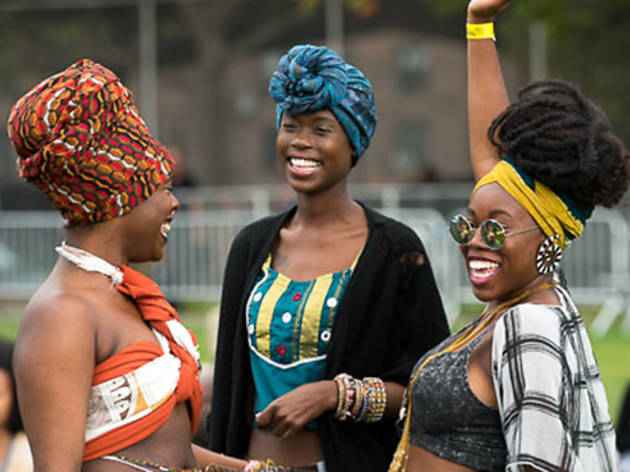 12/29
Photograph: Filip Wolak
Afropunk Fest 2014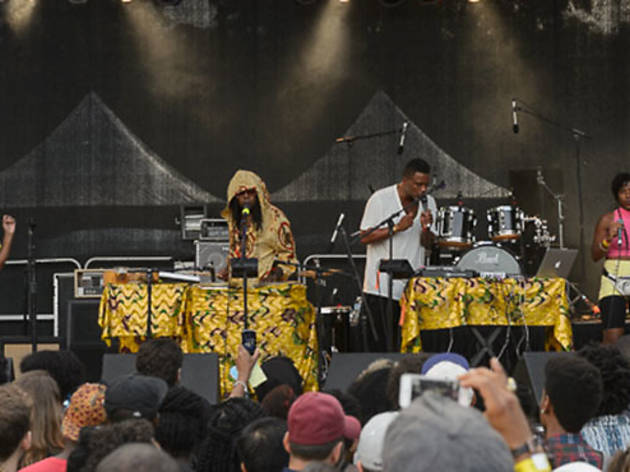 13/29
Photograph: Filip Wolak
Afropunk Fest 2014, Shabazz Palaces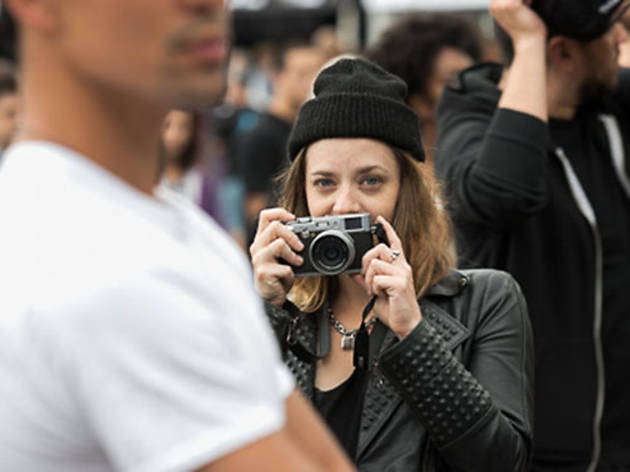 14/29
Photograph: Filip Wolak
Afropunk Fest 2014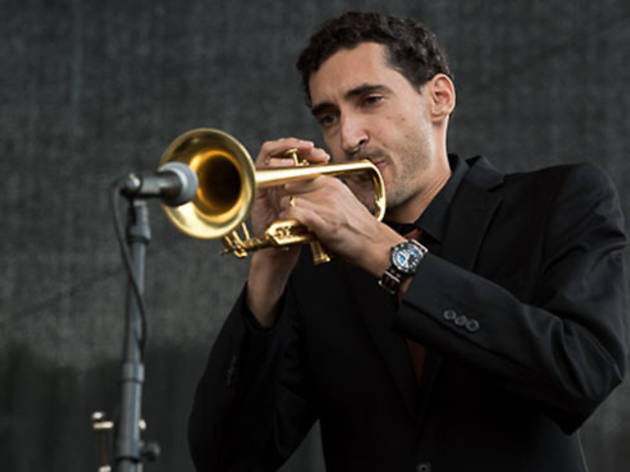 15/29
Photograph: Filip Wolak
Afropunk Fest 2014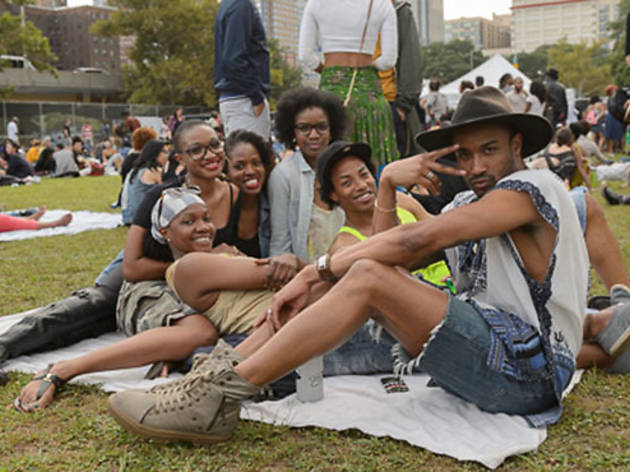 16/29
Photograph: Filip Wolak
Afropunk Fest 2014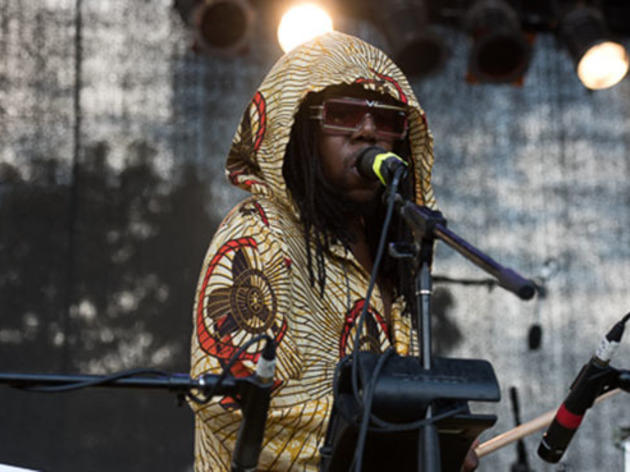 17/29
Photograph: Filip Wolak
Afropunk Fest 2014, Shabazz Palaces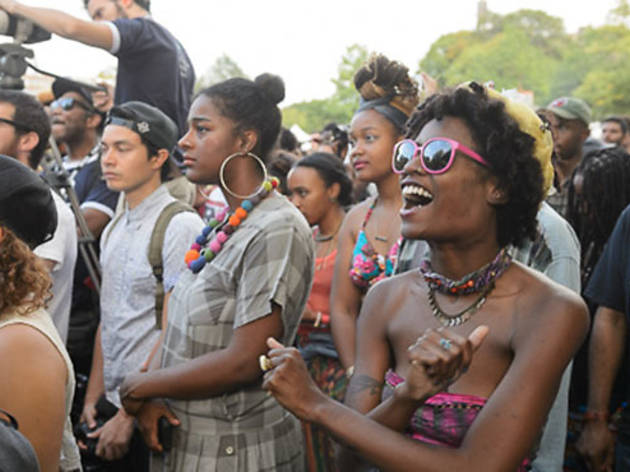 18/29
Photograph: Filip Wolak
Afropunk Fest 2014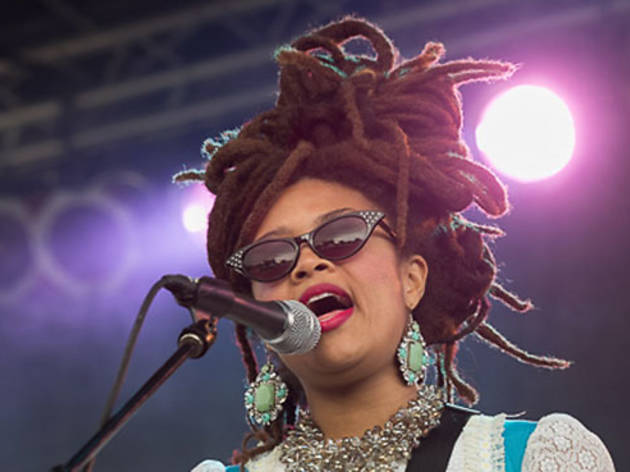 19/29
Photograph: Filip Wolak
Afropunk Fest 2014, Valerie June
20/29
Photograph: Filip Wolak
Afropunk Fest 2014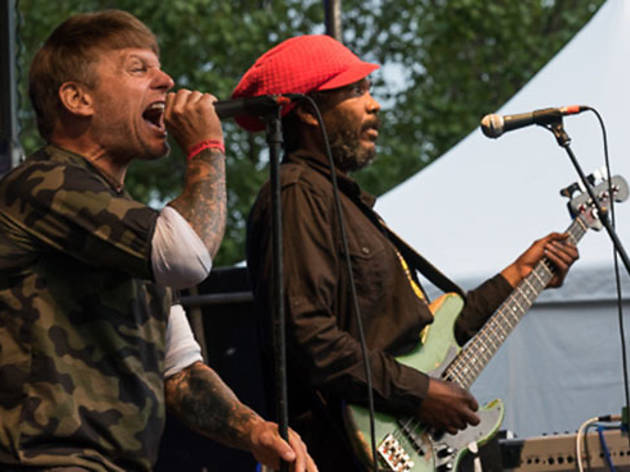 21/29
Photograph: Filip Wolak
Afropunk Fest 2014, Bad Brains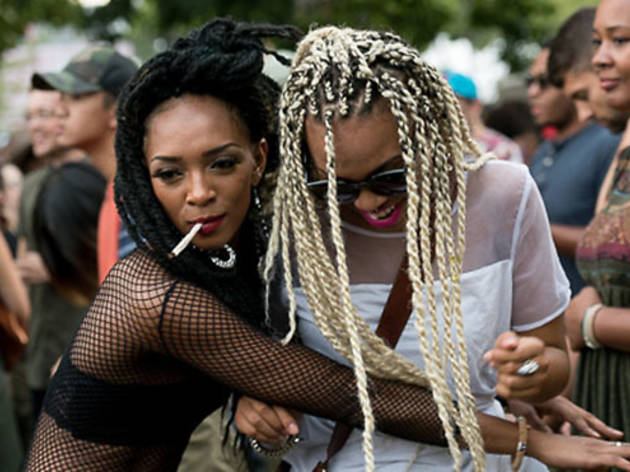 22/29
Photograph: Filip Wolak
Afropunk Fest 2014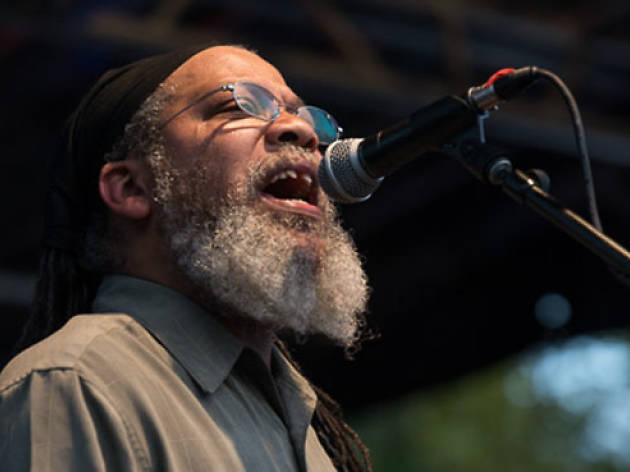 23/29
Photograph: Filip Wolak
Afropunk Fest 2014, Bad Brains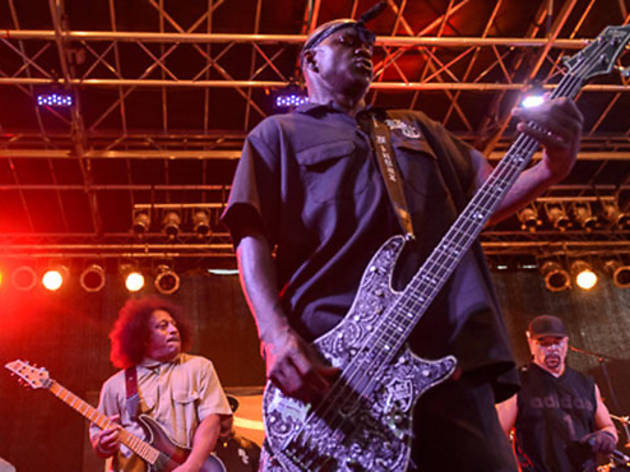 24/29
Photograph: Filip Wolak
Afropunk Fest 2014, Body Count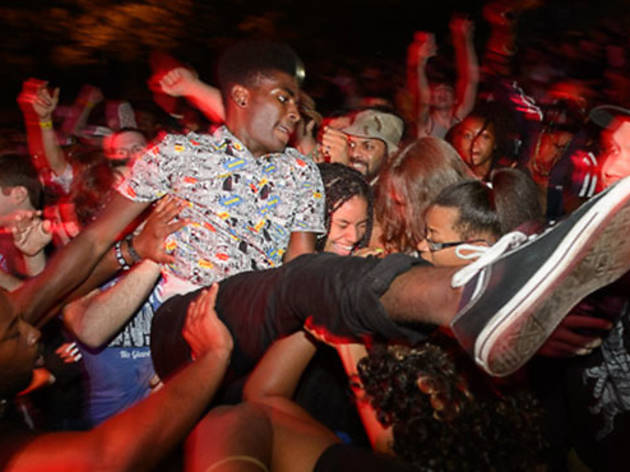 25/29
Photograph: Filip Wolak
Afropunk Fest 2014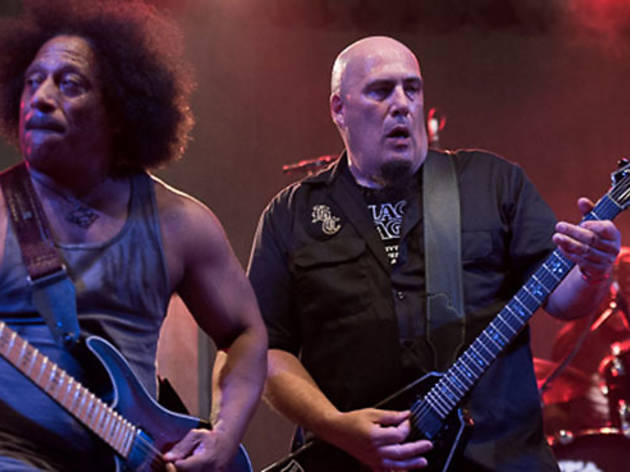 26/29
Photograph: Filip Wolak
Afropunk Fest 2014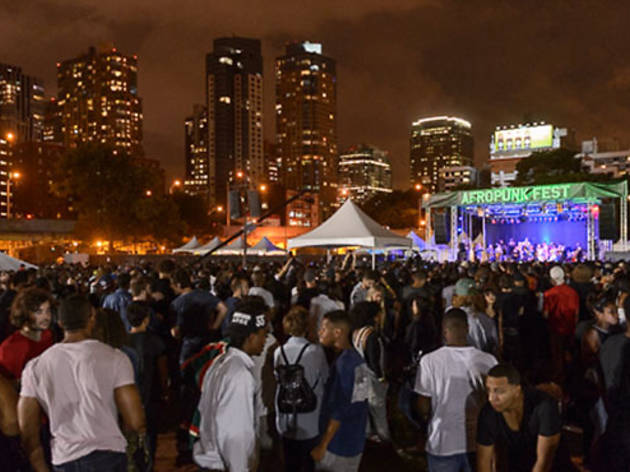 27/29
Photograph: Filip Wolak
Afropunk Fest 2014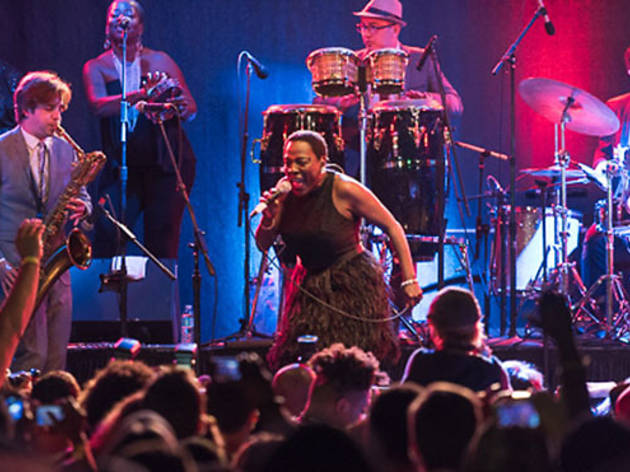 28/29
Photograph: Filip Wolak
Afropunk Fest 2014, Sharon Jones and the Dap Kings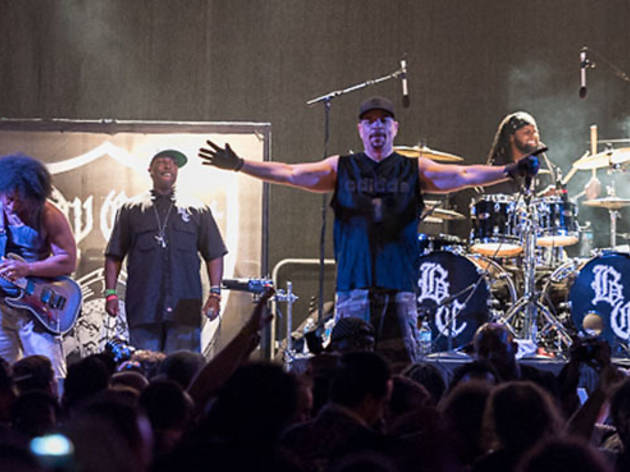 29/29
Photograph: Filip Wolak
Afropunk Fest 2014, Body Count
Afropunk fest 2014: Our favorite photos
Sharon Jones, Bad Brains and Shabazz Palaces wowed at the Brooklyn blowout
Is Afropunk the quintessential NYC music fest? Hanging out in Commodore Barry Park this past weekend, it was hard to feel otherwise. The weather was (mostly) gorgeous, the crowd fashion was insane (see for yourself above), and the music was, well, everything.

The great thing about Afropunk is that it celebrates black music—and, by extension, the sonic landscape of NYC—without defining it. So this time around, we got punk, sure (CBGB vets Cro Mags and reggae-core pioneers Bad Brains, who played with guests vocalists on Saturday), but also soul (Saturday's headliner, old-school crowd pleasers Sharon Jones and the Dap-Kings, and alt-R&B queen Meshell Ndegeocello, who linked up with local avant-jazz saxist Matana Roberts for a heady set of psychedelic funk on Sunday), metal (Ice T's bruising Body Count and teenage Brooklyn trio Unlocking the Truth, displaying formidable chops and burgeoning star power), hip-hop (noise-rap vanguardists Clipping and the profoundly trippy Shabazz Palaces) and, of course, the ever-unclassifiable Fishbone. Standing on the lawn Sunday, watching the latter group shred through its classic cover of Curtis Mayfield's "Freddie's Dead," it was easy to see how all these dots connect.

Sunday headliner D'Angelo kept the crowd waiting more than an hour—maybe the weekend's most truly punk gesture. But in the meantime, we heard a speech from Brooklyn Borough President Eric Adams—"There's two kinds of people in this city: those who live in Brooklyn and those who wish they did," he said—participated in a "Hands up, don't shoot!" chant in honor of the late Mike Brown and Ferguson, Missouri, and danced to a choice selection of tunes. D'Angelo's set, a covers-heavy, Questlove-aided soul-rock odyssey, had a certain defiant charm, but it couldn't top a park full of hip-hop fans rapping along with Notorious B.I.G. beforehand. "Where Brooklyn at?" was the fest's operative question. Each August, in what's starting to feel like a hallowed NYC tradition, the answer is the same: Afropunk.
RECOMMENDED: Full coverage of the Afropunk Festival