Behold, Brooklyn: Yaeji, the Korean-American electro-pop breakout, is returning authentic joy to a borough that prizes irony above all else. Although the 25 year-old spent most of her childhood in Atlanta and Korea, she was born in Flushing, Queens, and upon returning to NYC after college, found herself experimenting in the city's ever-thriving rave scene. Her dine-and-spin "Curry in No Hurry" parties at her apartment soon spinned off into club shows. And in 2018, her music, a blend of house, hip-hop and dance beats with whispered English and Korean vocals, started spreading—everywhere. By the summer, her song "raingurl" was ubiquitous—played lovingly at DIY warehouse in Brooklyn, "Slaysian" fetes like Bubble_T and even at Fire Island pool parties. Then, in November, Yaeji packed the Knockdown Center with an unexpectedly broad audience, far beyond her diehards from the queer and rave worlds. Straight couples waited in the rain to scream while Yaeji danced like a giddy goon with a horde of Asian drag queens by her side. We caught up with the artist, one of our New Yorkers of the year, about taking NYC with her as she goes global.
Your show at the Knockdown Center was way bigger than I expected.
This was maybe the biggest show I've played as headliner. I don't know what to expect anymore, because the scale has grown so exponentially in a really wonderful way. Even though the stage was bigger, and there were more people, I still felt this energy that was very sweet and loving and queer and friendly. It's just grown to groups of people that I never expected to listen to my music.
You danced to "raingurl" with NYC drag queens Harajuku, Dynasty, West Dakota and Panthera.
It's such a big part of my New York show to have the queens and my friends come through for "raingurl." It feels like having my family with me when I'm on a big stage.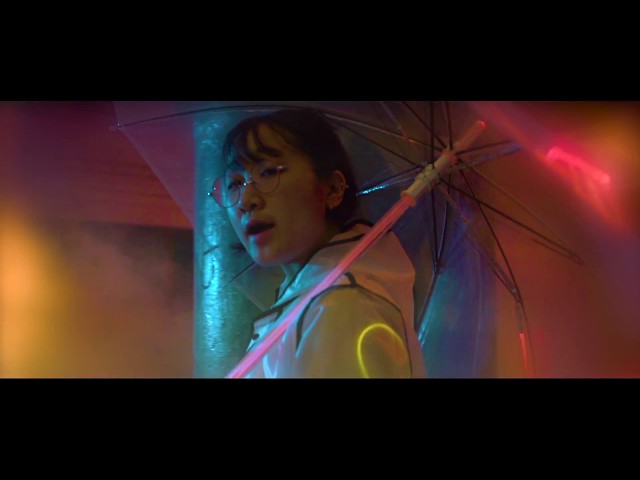 Your music is very rooted in your relationship with the city. How does that translate when you tour the world?
My relationship with New York is a little confusing: I was born here but I don't really remember that time too well. I'm a little shy from calling myself a New Yorker in that sense, but since I've been back, my connection to New York has been so, so deep and intimate, specifically with Brooklyn. When I tour, I try not to forget that, and that my music was mostly influenced by what I encountered here in Brooklyn. For my tour, it felt significant to me to bring DJs who are friends of mine, who came up in the Brooklyn scene. I had one for each leg of the tour. That was really huge for me, because I would hear them spin before me, and I would get into the energy they had built up to perform my set. In that sense, it felt like home, which was really soothing.
What changes are you making to how you make and perform your music, now that it's on a bigger scale?
In terms of what I'm interested in music-wise, it's the same. I'm still interested in really left-field, underground weird-weird music that you can dance to. And a lot of that is being played right now in Brooklyn, so I'm still very much inspired by that at the roots of it all. But touring through America especially, I've unintentionally taken on this persona onstage where I'm more lively, dancing, moving and singing. That's making me realize that maybe some of my production can lean into that as well. I've always been a huge fan of pop music in general, so I'm taking notes from contemporary pop musicians I'm into.
Your music and videos have such a sense of consistency through all of them. I get the sense that no matter how big or small the budget is, they're always indelibly Yaeji. How have you been able to consciously keep your style true to you?
It's definitely something that's a struggle, especially as the scale is changing, to figure out how to be something so big but make it feel like me. I think the only way I could have done this is because my whole team—my managers (who are like my best friends), my lighting director, front of house sound engineer, and all the people that help with the music videos, and even the BTS photographer—everyone is a homie from New York. Everyone knows me so well. It's a huge part of what doesn't make this feel scary or foreign to me, but more natural.