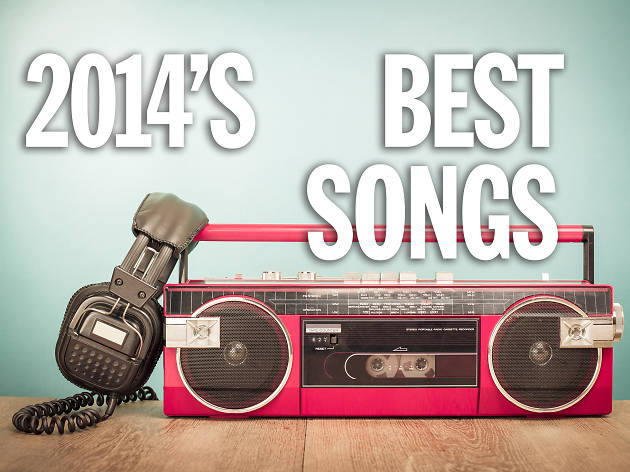 The 20 best songs of 2014
The Time Out North America music staff united and voted on the best songs of 2014, from Sia to Tay Tay. Here are the results.
calendar
turns over. But when better to reflect on the year in music than when you're elbow deep in
Christmas
cookies or looking for motivation to finish that last project?
It's our prediction that these tunes, by both up-and-comers and vets, are the ones that won't be easily forgotten once the ball drops on 2014. While there is some overlap with our
Best Albums of 2014
list, these picks reflect the high points that came in shorter bursts. For all the benefits of the album, we live in a world of singles now: These tunes are the ones that made a difference to us, with an earworm-y melody or well-placed lyric or for some reason we can't really explain (but try to anyway). We hope you like them too.
What did you think were the best songs of 2014? Tell us in the comments below.

RECOMMENDED: Best of 2014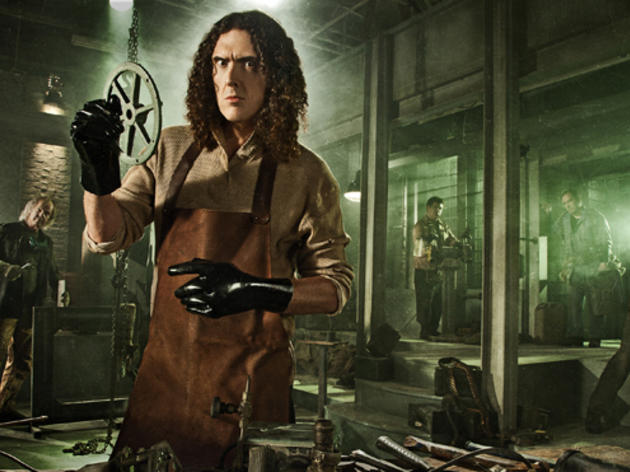 "Word Crimes" by Weird Al Yankovic
Let's forget the skeevy sexism of Robin Thicke's "Blurred Lines" for a second and the fact that Thicke more or less admitted that he and Pharrell Williams stole the song from Marvin Gaye. Controversy aside, it was a deeply silly, grating single, and we're overjoyed that in 2014 we not only saw its ubiquity fade but were treated to this spot-on Weird Al parody. The resurgent pop satirist retains every bit of the original's ass-moving flair, while at the same time perfectly summing up the face palm feeling that any grammar geek navigating the verbally challenged modern world knows all too well.—Hank Shteamer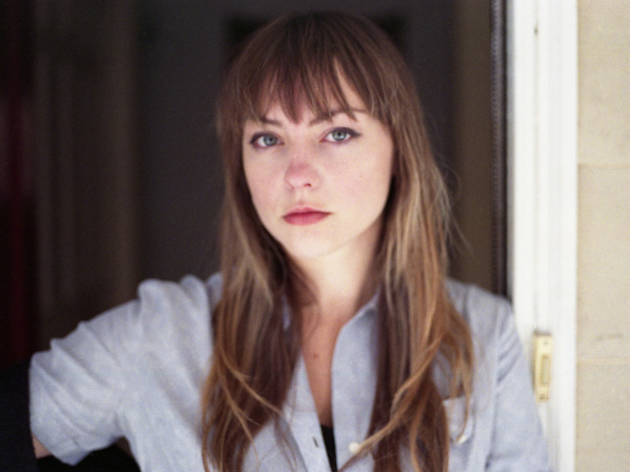 Photograph: Zia Anger
Loneliness and desperation have rarely sounded as sexy as they do in Angel Olsen's ode to introverts in search of one another, from her excellent Burn Your Fire for No Witness. Olsen's sentiment is as bare as the ragged guitar and steady beat that back the track, leaving ample space for her plaintive voice to provide a cavernous counterpoint to the song's simple structure. "Are you lonely too?" Olsen timidly asks before enthusiastically delivering a sonic "high five," suggesting that feeling alone doesn't mean you have to be alone.—Zach Long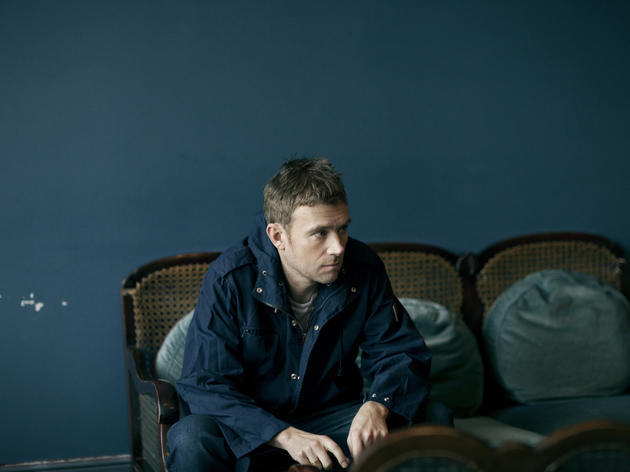 Photograph: Linda Brownlee
"The Selfish Giant" by Damon Albarn
Nostalgia is not just the warm and fuzzies. Looking back can bring on an ache, especially when you're over the hill. Everyday Robots, the first official Damon Albarn solo album (in semantics only), struck the perfect balance between love and dread, old and new, and oozed a nostalgia befitting a man in his forties. The melancholy romance sounds as if it was constructed in miniature on a baby grand and an iPad, and no tune was as touching-slash-unsettling as "The Selfish Giant." The subtle touches of piano and woodwind waft in from a Cuban cantina and Azerbaijani bazaar. Everyone focuses on the big chorus line, "It's hard to be a lover when the TV's on," rightfully, as it is brilliant. But perhaps not as thematically important as the prior: "I had a dream you were leaving."—Brent DiCrescenzo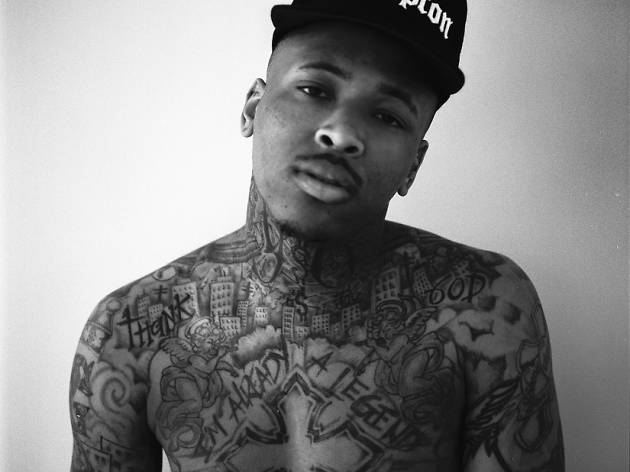 "Really Be (Smokin N Drinkin)" by YG feat. Kendrick Lamar
Every rapper with commercial aspirations has the obligatory weed jam. Few, however, analyze their motivations for substance abuse quite like YG. Over a deep G-funk groove, YG cruises around the streets of L.A., only he's replaced the bucket seats in his Caddy with a psychiatrist's couch. Kendrick drops in, dazzles and casually makes Eminem irrelevant. "I be going through some things," the refrain goes. Didn't we all this year? Great hip-hop pushes the border of TMI, and there was no opener more TMI than this: "I woke up the morning, I had a boner."—Brent DiCrescenzo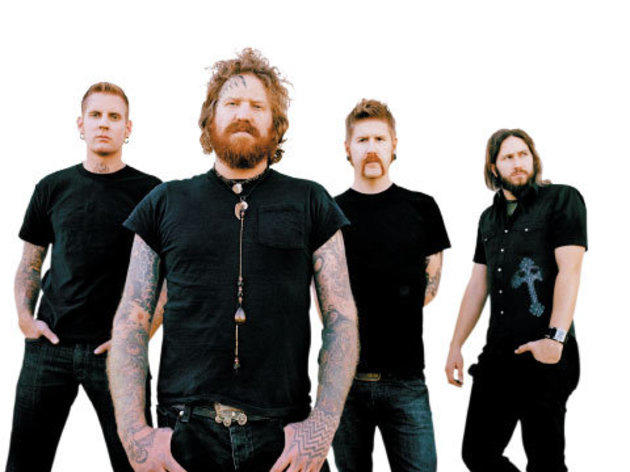 "The Motherload" by Mastodon
It's really too bad that Mastodon had to go and serve up a generous portion of twerkbait with its video for this Once More 'Round the Sun standout. All the Internet squabbling over the clip distracted from the fact that "The Motherload" is the single catchiest song these Atlanta mainstream-metal heavyweights have ever written—a slam-dunk marriage of proggy shred and soaring melody. As is often the case in Mastodon songs, drummer Brann Dailor's fills threaten to steal the show, but it's his yearning lead vocal that propels the track to greatness.—Hank Shteamer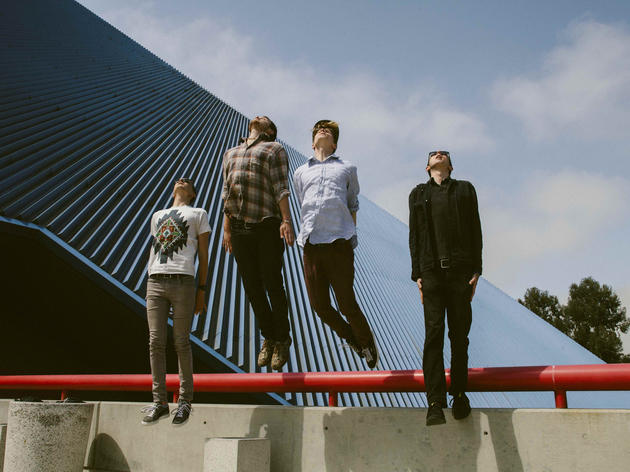 Photograph: Jory Cordy
"Left Hand Free" by Alt-J
This may be the least Alt-J–sounding song the band has recorded to date, trading synths for twang and a shouty chorus, but that doesn't change the fact that it's the best on 2014's This Is All Yours. Written on the fly at the behest of its U.S. label (who wanted an easy hit single) and performed "as cliched as possible," according to band member Thom Green, the band may not consider "Left Hand Free" one of its finest works. But the song is carefree, catchy and, okay, a bit conventional, which, as it turns out, may not be such a bad thing.—Kate Wertheimer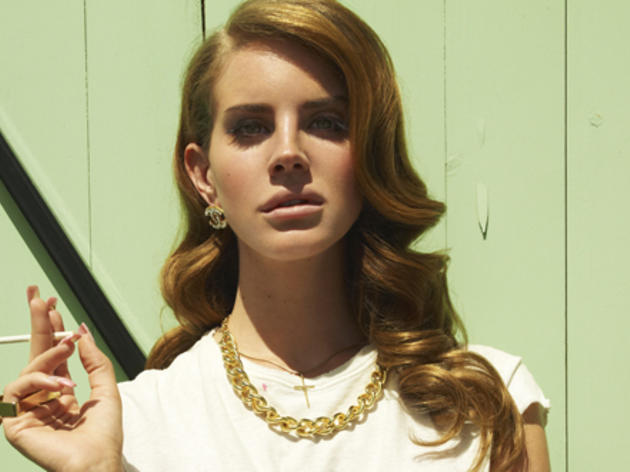 "Brooklyn Baby" by Lana Del Rey
Los Angeles singer Lana Del Rey made a cross-country incursion with her floaty, ode to Kings County cool. As usual, you never quite know how serious she is with her arch references to jazz records, weed and Lou Reed (who, according to the singer, was supposed to guest on the track until his death last year). That Long Island–inflected "tawking" hints at a knowing hand guiding the process, but she has little interest in answering for any of it. For example, she sings in the bridge: "If you don't get it, then forget it / So I don't have to fucking explain it."—Andrew Frisicano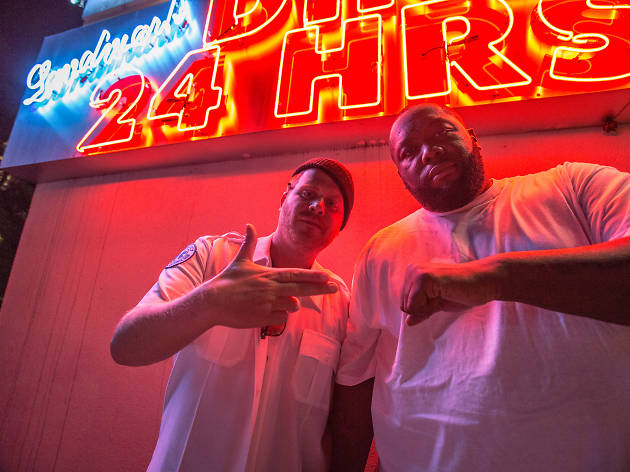 Photograph: Vic Michael
"Close Your Eyes (And Count to Fuck)" by Run the Jewels feat. Zack de la Rocha
Atlanta MC Killer Mike and Brooklyn alt-rap mastermind El-P, two veterans with impressive résumés, delivered a poignant political statement in Run the Jewels 2. They also delivered one of the party records of the year, pairing righteous indictments alongside a contagious goofball sensibility. On "Close Your Eyes (And Count to Fuck)," the pair names politicians, prison guards and clergy members among the guilty—oh, yes, fake activists, too. "Fashion slave, you protesting to get in a fuckin look book," Killer Mike opens. For the last verse, they pass the baton to Rage Against the Machine's Zack de la Rocha, who jumps in at a full sprint.—Andrew Frisicano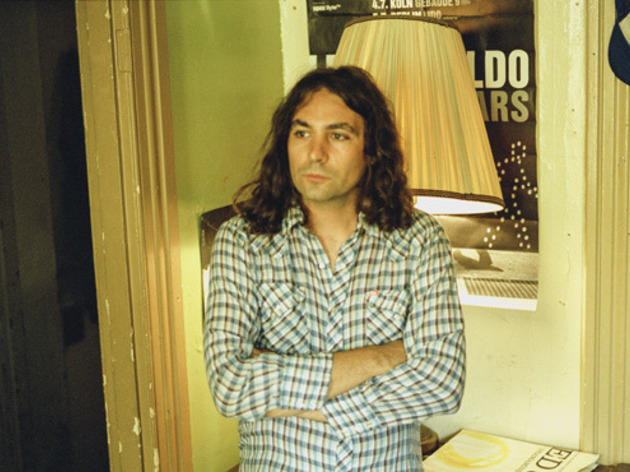 Photograph: Dusdin Condren
"Red Eyes" by the War on Drugs
Roots-rock nostalgia is nothing new, but what makes Lost in the Dream, Adam Granduciel's latest record under the War on Drugs moniker, special is the way it zeroes in on the glossy, '80s-ized version of Americana—more Full Moon Fever than Highway 61 Revisited. No track on the album captures that bittersweet, panoramic vibe better than "Red Eyes." The song's shameless appropriation of neoclassic rock moves, from the "Dancing in the Dark"–esque synth lead to the Petty-ish whoop at the 1:48 mark, epitomizes what led Sun Kil Moon's Mark Kozelek to lash out at the War on Drugs in a highly public feud earlier this year: "I hate that beer-commercial lead-guitar shit." We, on the other hand, eat such pastiche right up when it sounds as timeless as "Red Eyes."—Hank Shteamer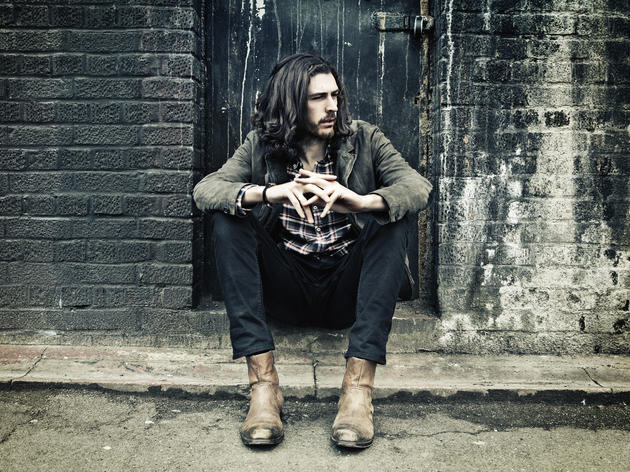 Photograph: Alex Lake
"Take Me to Church" by Hozier
Some music videos are afterthoughts—nice accompaniments to the music, to be seen or not seen. Not so with Hozier's "Take Me to Church," whose visuals captured such a strong sentiment in the zeitgeist that it threatened to eclipse the song entirely. But to give too much credit to Hozier's viral hype would be to undercut his beautiful, deeply rooted voice, piano drenched in reverb (the song sounds like it was recorded in, well, a church) and lyrics evoking imagery just as compelling as what we see in the video, if not more so.—Kate Wertheimer
Show more