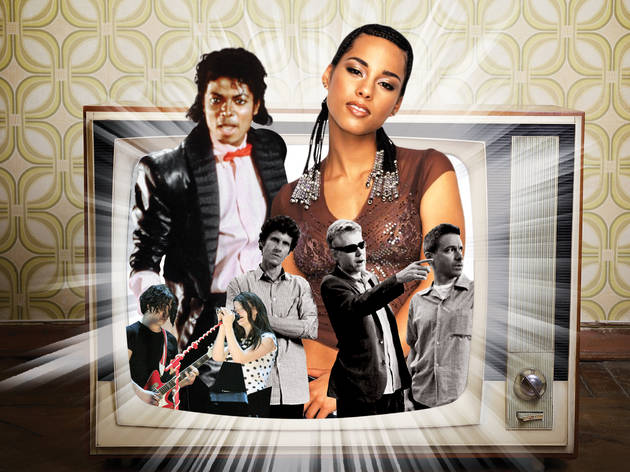 Watch the best music videos shot in NYC
We've culled the city's best music videos of all time, from legendary classics to recent YouTube megahits
We live in an incredibly photogenic city. So it's no surprise that, as with films and, you know, photographs, New York has served as the backdrop for some of the most iconic music videos. From Michael Jackson's 1987 video for "Bad" (directed by Martin Scorsese) to A$AP Rocky's 2015 video for "Lord Pretty Flacko Jodye 2," artists have and continue to shoot the videos for some of their biggest hits in NYC. Watch our absolute favorites below, and be sure to check out the best movies set in NYC neighborhoods for more Gothamcentric cinema.
Best music videos in NYC by year
Bananarama, "Cruel Summer" (1983)
The U.K. pop trio flew to New York for the first time to shoot the video for its 1983 stateside breakout, "Cruel Summer." As the story goes, the group, tired from trekking around the city in the August heat, scored some blow from a bunch of Brooklyn dockworkers to help them make it through the shoot. Whether their excitement is chemically induced or not, the band certainly exhibits the same joyful exuberance you'd expect from a pack of drugged up tourists. —Andrew Frisicano
Michael Jackson, "Bad" (1987)
The King of Pop's inescapable hit yielded this 18-minute opus directed by Martin Scorsese. In it, a prep-school kid (played by MJ, natch) returns to his punky NYC roots and (in a choreographic nod to West Side Story) dances alongside thugs in Brooklyn's Hoyt–Schermerhorn subway station.—Marley Lynch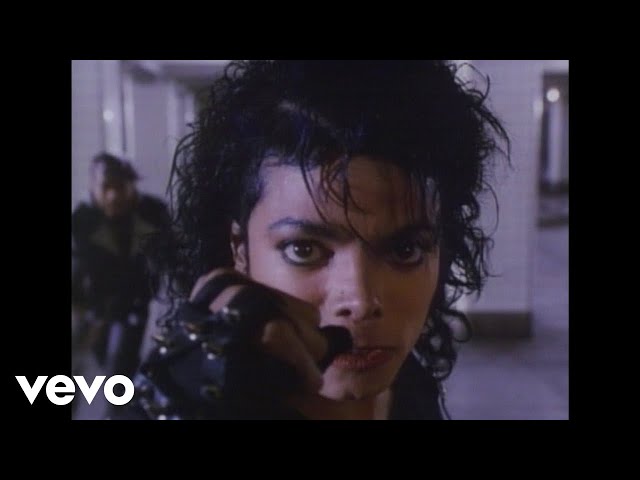 Public Enemy, "Fight the Power" (1989)
This civil-rights entreaty—written for Spike Lee's Do the Right Thing and directed by the Brooklyn filmmaker—shows a larger-than-life political rally in vibrant Bed-Stuy. Besides helping push hip-hop into the mainstream, the video called for radical action with its depiction of denizens busting a move while protesting inner-city injustices and racial violence.—Marley Lynch
Björk, "Big Time Sensuality" (1993)
Two things inspired Björk to call in veteran music video director Stéphane Sednaoui to take the creative reins on "Big Time Sensuality": the monochromatic aesthetics he peddled in his work for the Red Hot Chili Peppers, and his ability to make infamously melancholic Kurt Cobain laugh in a photoshoot. Both those talents shine through on the video and made it an instant MTV hit with the Icelandic avant-diva jubilantly dancing atop a flatbed truck cruising through the streets of New York in black-and-white.
Dinosaur Jr., "Feel the Pain" (1994)
Was Spike Jonze on a roll in 1994, or what? In that year alone, the future Adaptation director churned out 12 music videos, including classics for Beastie Boys ("Sabotage") and Weezer ("Buddy Holly"). We're just as partial to this one, wherein a yuppied-up J Mascis treats Manhattan as a giant golf course, recklessly racing around on a golf cart and beating the shit out of suits in Central Park, all en route to a rooftop green.—Tim Lowery
Black Star, "Definition" (1998)
Mos Def, Talib Kweli and Hi-Tek cruise along Flatbush Avenue in a dollar cab dubbed Black Star—named, like the group, after Marcus Garvey's African-American–owned-and-operated shipping company. There's a call for togetherness in the face of the violence that claimed Biggie (look for his likeness), but the video is never naive—a pan to a bodega sign reminds the viewer of WIC and food stamps—and is even funny: The music halts when a cop pulls the van over. "Are you deaf?" he says. "No, he's Hi-Tek," says Mos. "And he's Def," adds Kweli.—Jonathan Shannon
Nas, "Made You Look" (2002)
Nas will be forever identified with the Queensbridge hood he was raised in. With "Made You Look," though, the MC leads a tour of the five boroughs, essentially trying to establish his status as king of New York post–Jay Z feud. Nas hits up iconic street ball spot Rucker Park in Harlem, hangs out in Biggie's former hood on Fulton Street in Brooklyn and chills with the Terror Squad in the Bronx. Of course, QB makes an appearance too. —Andrew Frisicano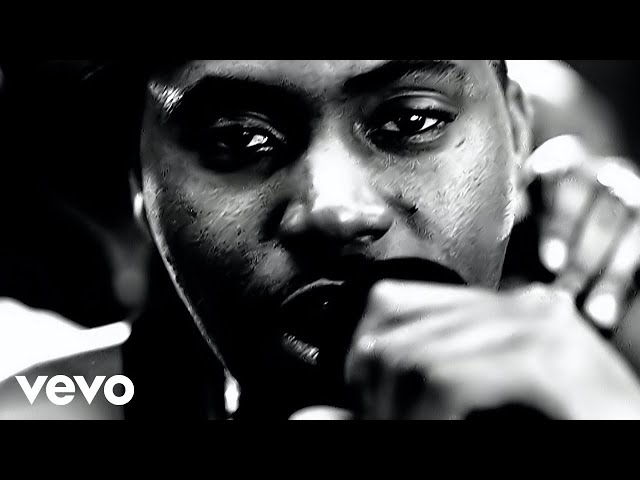 The White Stripes, "The Hardest Button to Button" (2003)
Visual trickster Michel Gondry had already flaunted his stop-motion chops in the Stripes' "Fell in Love with a Girl" (you know—the one where Jack and Meg are LEGO-ified). This time around, he captures the duo (in live-action mode) rocking out on the Upper West Side and in the 33rd Street PATH station as instruments pop out in front of them during each stomp in the song—a dizzyingly cool effect.—Tim Lowery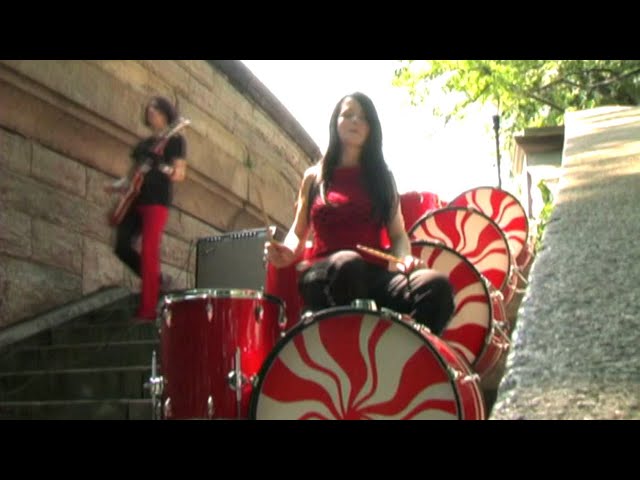 Beastie Boys, "An Open Letter to NYC" (2004)
Hurtling subway cars, Lady Liberty, Grand Central…. This ode to the trio's hometown is a visual roll call of classic Gotham imagery and, as with much of its full-length tribute to post-9/11 NYC, To the 5 Boroughs, gives a big, sloppy kiss to the city.—Marley Lynch
A$AP Rocky, "Lord Pretty Flacko Jodye 2" (2015)
Directed by Samantha Lecca, "Lord Pretty Flacko Jodye 2" uses an unconventional approach—relying on projectors and lo-fi retro cinematography—to portray A$AP Rocky's hometown, NYC. The video is pretty straight-forward: Rocky and his crew get hype AF in front of projected NYC street scenes (complete with a bodega, graffiti walls and a house party), and they eventually continue to turn up at a laundromat full of girls. Ending with a vibrant A$AP Yams tribute at the end—which features a framed image of the highly-influential A$AP Mob member riding a unicorn in front of a sparkly, pink backdrop—the video definitely succeeds in "showcasing that fun energy." —Vivienne van Vliet