The Winter Jazzfest guide
The sprawling annual Winter Jazzfest brings yet another stellar lineup of rising acts and established stars to NYC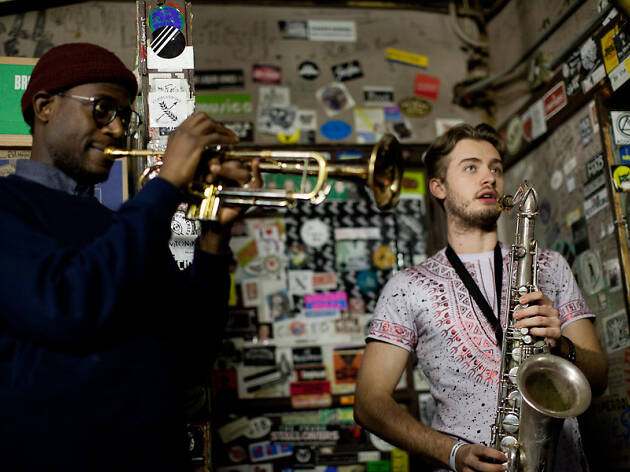 During the typically bleak post–New Year's Eve concert lull, Winter Jazzfest is a bright spot on the city's calendar. With shows spread across nine nights, the fest brings top jazzers to venues like Le Poisson Rouge, Nublu and, for the first time, Brooklyn Steel. The festivities end with its signature two-night Greenwich Village marathon: a buzzy, multi-stage blowout that's typically one of the best concerts in NYC. The marathon shows aren't individually ticketed, so a wristband grants you access to any of each night's gigs—as long as a given club doesn't hit capacity. It's a model that encourages sampling and venue-hopping. The event also requires patience and an open mind: If your preferred show is full, pull out the schedule, and head to one of the nearby spots for something unexpected. This year's fest continues to stand with movements including #metoo and #blacklivesmatter in its active support of social and racial justice, gender equality and immigrant rights.
RECOMMENDED: Full coverage of jazz in NYC
When is Winter Jazzfest?
This year's fest runs Friday, January 4, 2019, to Saturday, January 12, 2019, with a mini marathon on Saturday, January 5, and the main event on Friday, January 11, and Saturday, January 12.
Who is appearing at Winter Jazzfest?
More than 100 groups perform at this year's Winter Jazzfest. Multi-talented bassist, rapper and singer Meshell Ndegeocello is the artist-in-residence, opening the fest by playing the music of Prince with special guest singer Bilal (Jan 4). Also on the lineup are deft jazz trio The Bad Plus (Jan 7), sax giants Gary Bartz and Pharoah Sanders (Jan 10), veteran drummer Billy Hart, experimental guitarist Mary Halvorson and innovative piano luminary Vijay Iyer alongside many more classic and contemporary artists.
Where is Winter Jazzfest?
The marathon portion is held at roughly a dozen venues in Lower Manhattan. Other events take place at venues including Le Poisson Rouge, Brooklyn Steel and Nublu.
How do I get tickets to Winter Jazzfest?
Buy advance tickets at the official festival website. A two-day marathon pass is $90–$105, or $50–$60 per day if bought separately. You can also purchase tickets for individual shows ($15–$55).
Archive Winter Jazzfest content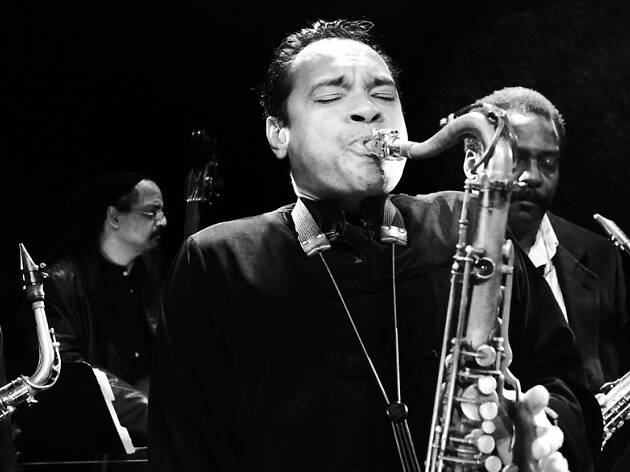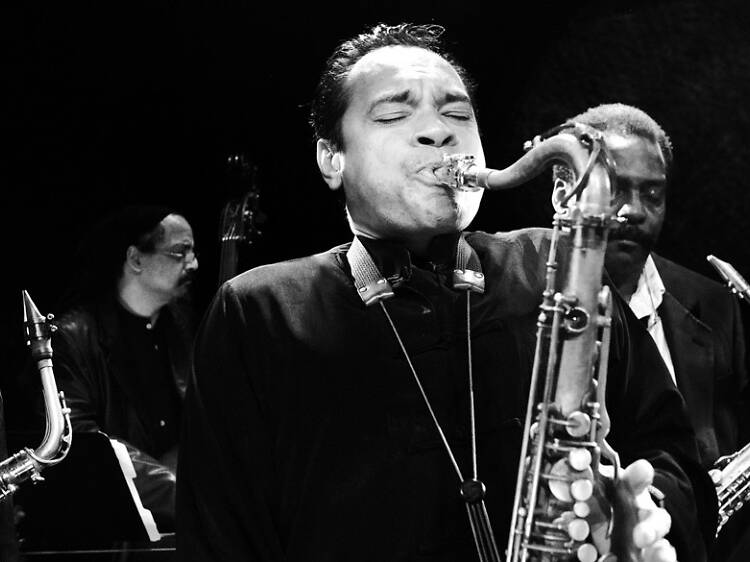 Check out our picks for the best jazz show happening in New York City this month