Heads up! We're working hard to be accurate – but these are unusual times, so please always check before heading out.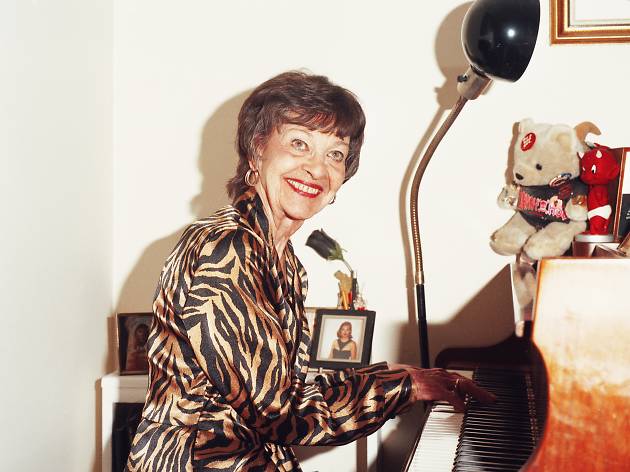 My New York: Barbara Maier Gustern, voice coach
Downtown vocal coach Barbara Maier Gustern tells us where she loves to see her students perform in NYC
"My students are not just my students," says the beloved vocal coach Barbara Maier Gustern, "they are my loves. We have quite a community." Indeed, the 83-year-old teacher has built quite a tribe of talent, with alumni like Justin Vivian Bond and Taylor Mac keeping the downtown cabaret and performance-art scenes vibrant. We asked Gustern—who also directs and performs—about where she catches her students' shows and how she takes a break from the noise of her work in Chelsea.
Downtown essential: Joe's Pub
"I spend my life there. They are such wonderful people to work with, and their vision for New York is broad and exciting. My daughter died at age 35 in 2003, and I asked if I could host a benefit there. She was in love with pugs, so it was for the Colorado Pug Rescue. Since then, Joe's Pub has been my heart."
Cabaret fix: Pangea
"I just directed a show there, and it was fantastic. As a director, I felt like I could sit back and do nothing but enjoy it. It's a good place to eat, and it has the loveliest cabaret back room in town. The owners are so helpful to so many of my students. Everybody loves it because the whole staff is so supportive."
Dinner spot: Porteño
"My husband and I discovered it right after it opened, and we've been huge supporters. We loved it so much that we just kept telling people. The owners are two of the nicest people in the world. The food is marvelous, and they handcrafted the place themselves."
A Night at the Opera: Metropolitan Opera House
"I was trained as an opera singer and gravitated to theater and cabaret. I used to get really angry because I thought the productions were so terrible, but they've gotten good, and the acting has gotten so much better. Cendrillon was fantastic; it had Stephanie Blythe, who I think is the most outstanding performer in the world."
Silent time: The High Line
"My husband passed away last year, and I'm by myself now. I don't normally find myself feeling lonely at all, but if I feel isolated in the least, I just go to the High Line to walk and watch people. It's amazing how they'll smile at you and say hello. I'd love to officiate a wedding there."
Sunday Brunch: Maggie Reilly's
"Maggie's is for Sunday brunch and, occasionally, dinner. I usually get an omelette. I'm very nontraditional in some things, but with food I'm traditional. It's a lovely little neighborhood Irish pub; the owner, Maggie Reilly, makes you feel so at home. The food is terrific: Their chicken pot pie is the best I've ever had."
Night out in Brooklyn: House of Yes
"I love it. I think some of their things are probably beyond me, but I think it's the most beautiful place. I adore it, and I love the people who run it. I taught most of them. I always see the Christmas show."
See live Cabaret in NYC this week
In an age of globalism, cabaret is a fundamentally local art: a private concert in an intimate nightclub, where music and storytelling merge at close range. And no city offers as wide a range of thrilling cabaret artists as New York City, from Broadway and pop legends like Patti LuPone and Debbie Harry, outrageous downtown provocateurs like Bridget Everett, and Taylor Mac, drag stars like Alaska and Dina Martina and world-class interpreters like Barb Jungr and Meow Meow. Here's where to find the best of them this week.