In the daylight, Lena Einbinder watches over the many mutts of Crown Heights as a full-time dog walker—you can often spot them gliding across Franklin Avenue, like an ancient and beneficent wolf spirit with their pack. But at night, Einbinder comes alive as a fearless and revered alt-comedy star, unleashing outrageous characters like Candy Dish—"a cisgender half-eel–half-Jewish 157-year-old comedienne from 'The Bog Belt'"—and many others. We joined the nonbinary performer on a walk with a 17-year-old shepherd mix to learn about their favorite places to eat, perform and stroll in Brooklyn.

Portrait by Chelsy Mitchell
Mid-walk sustenance: Cafe con Libros
"It's a really great, black-owned business, and the lady who owns it is really cool. One of the guys who works there, Ryan, lets me bring the dogs in. I appreciate that so much because sometimes I really am hungry, and I have four dogs with me, and I just have to put something in my mouth so I don't pass out. I'll get whatever is in the pastry case that is not sweet."
New queer bar: 3 Dollar Bill
"I was just there for the Brooklyn Queer Comedy Festival, doing my character Candy Dish. People talk about the good old days for queer people, and when I walked in, I was like, 'Oh, shit. This is our version of that right now.'"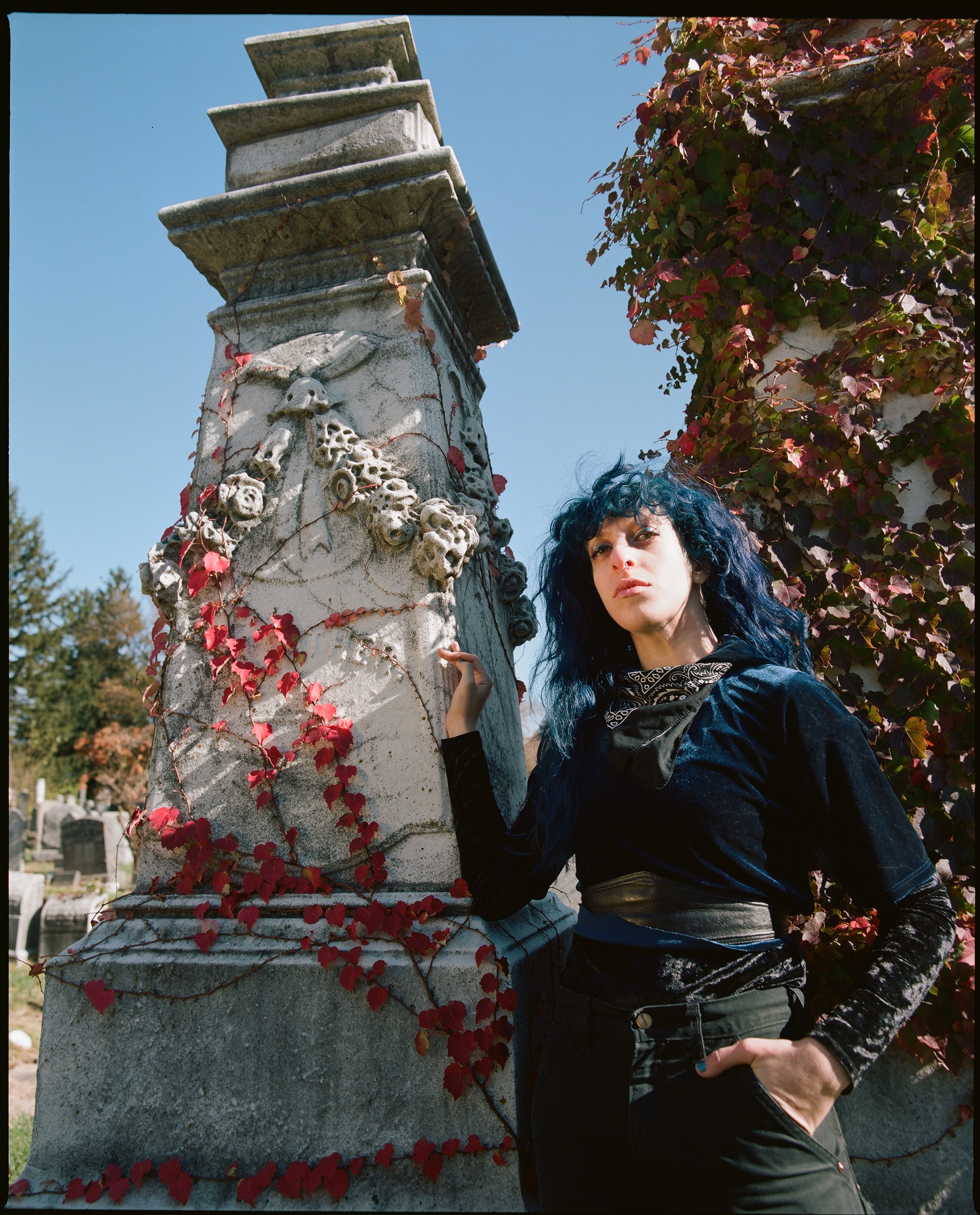 Portrait by Chelsy Mitchell
Go live: Manhattan Neighborhood Network
"I am often on The Special Without Brett Davis as a writer and guest performer. I played a demon for Halloween. That place is great. I feel privileged that I can go there and make an hour of real television as the little dirt freak that I am. The studio itself is very legit, and you get the sense that everybody working to make it happen is a really dedicated person and also a very specific type of individual. There are a lot of characters who are making this station a reality, and it's been around for a long time."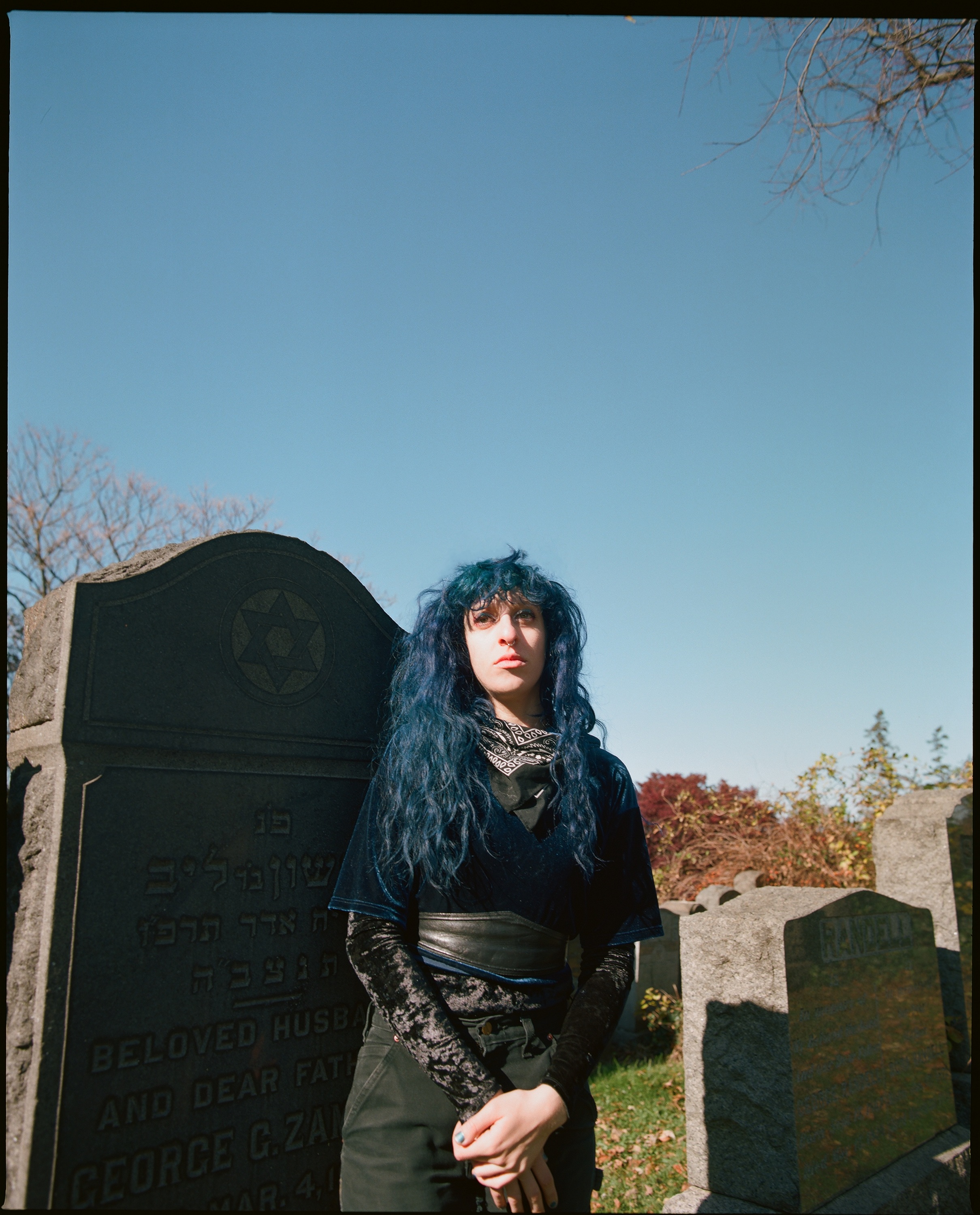 Portrait by Chelsy Mitchell
Brooklyn slice: L&B Spumoni Gardens
"I only eat pizza from two places: Di Fara and Spumoni Gardens. If you want toppings, you have to buy an entire tray of pizza, because you can't get it on individual slices, which I really respect. I only go when I am with a group of friends and they are driving, so we can justifiably order an entire pie. Then I'll ask for it to have anchovies, because I am the devil. I need it—the salt—to live for some sick reason."
Vacation memory: Fire Island
"I could zip [their dog] Fabio into my jacket and go anywhere with him. It's not like he was small—he was 15 pounds, but he could still fit in this big-ass jacket. He loved Fire Island, he was so happy. He was off-leash, going on the planks, walking around, and he even met another dog who almost had no hair. It was a very magical Fire Island moment, and the last big trip we did together before he passed away."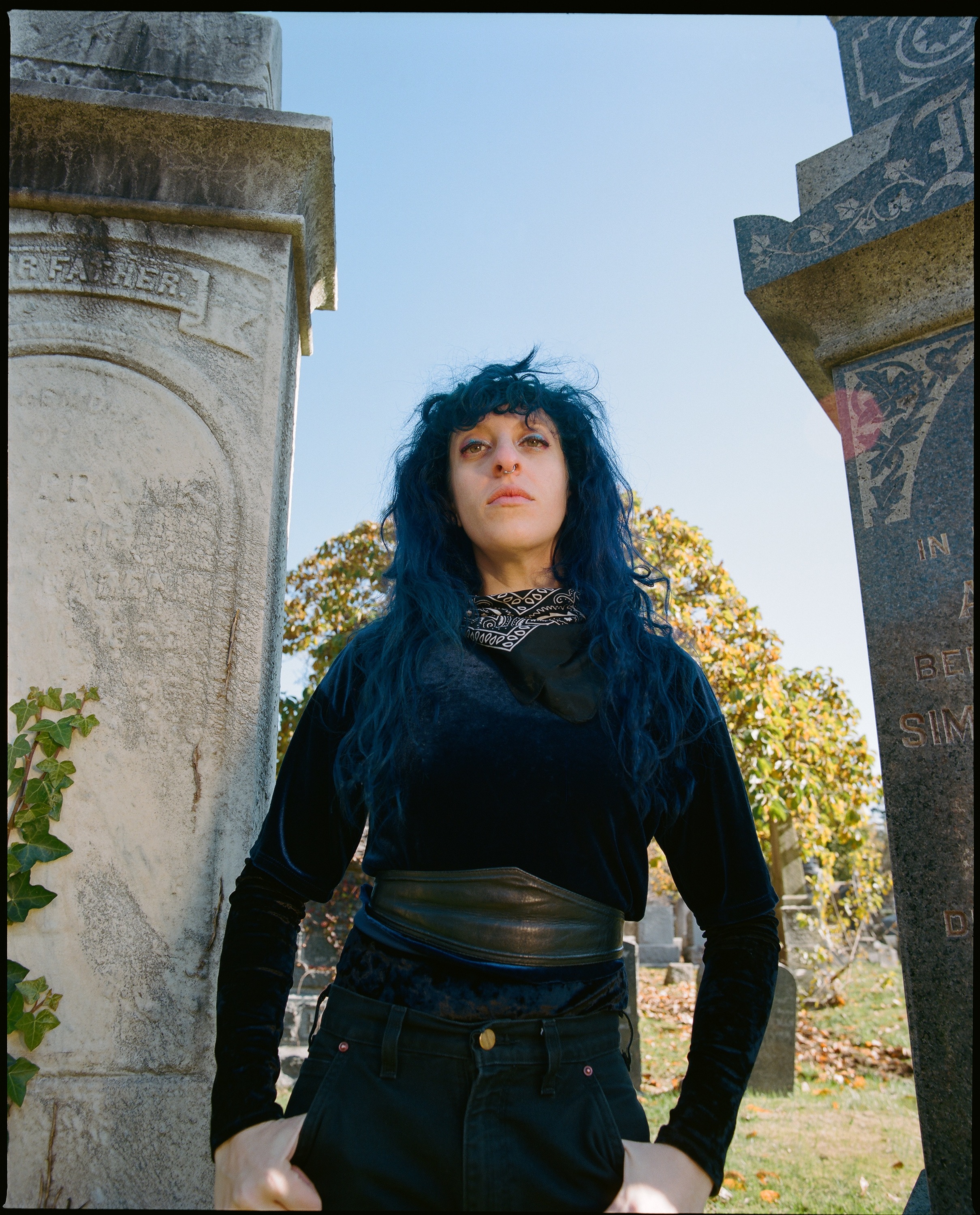 Portrait by Chelsy Mitchell
Free meditation: Machpelah Cemetery
"Houdini's grave is one of my favorite places ever. It's mostly a cemetery for Hungarian Jews, which is why Houdini is buried there. Some of the graves have been knocked over by the weather; the dates are fading. So much weird shit has happened to me there, and I don't even go at night!"
Queer performance spot: New Women Space
"[Comedian] Amy Zimmer hosts a show there that was fantastic. The space was all-inclusive and really respectful. It was a good sampling of everybody who is under-represented in the queer community, feeling like they can have a space to be safe and also enjoy a night of comedic performance."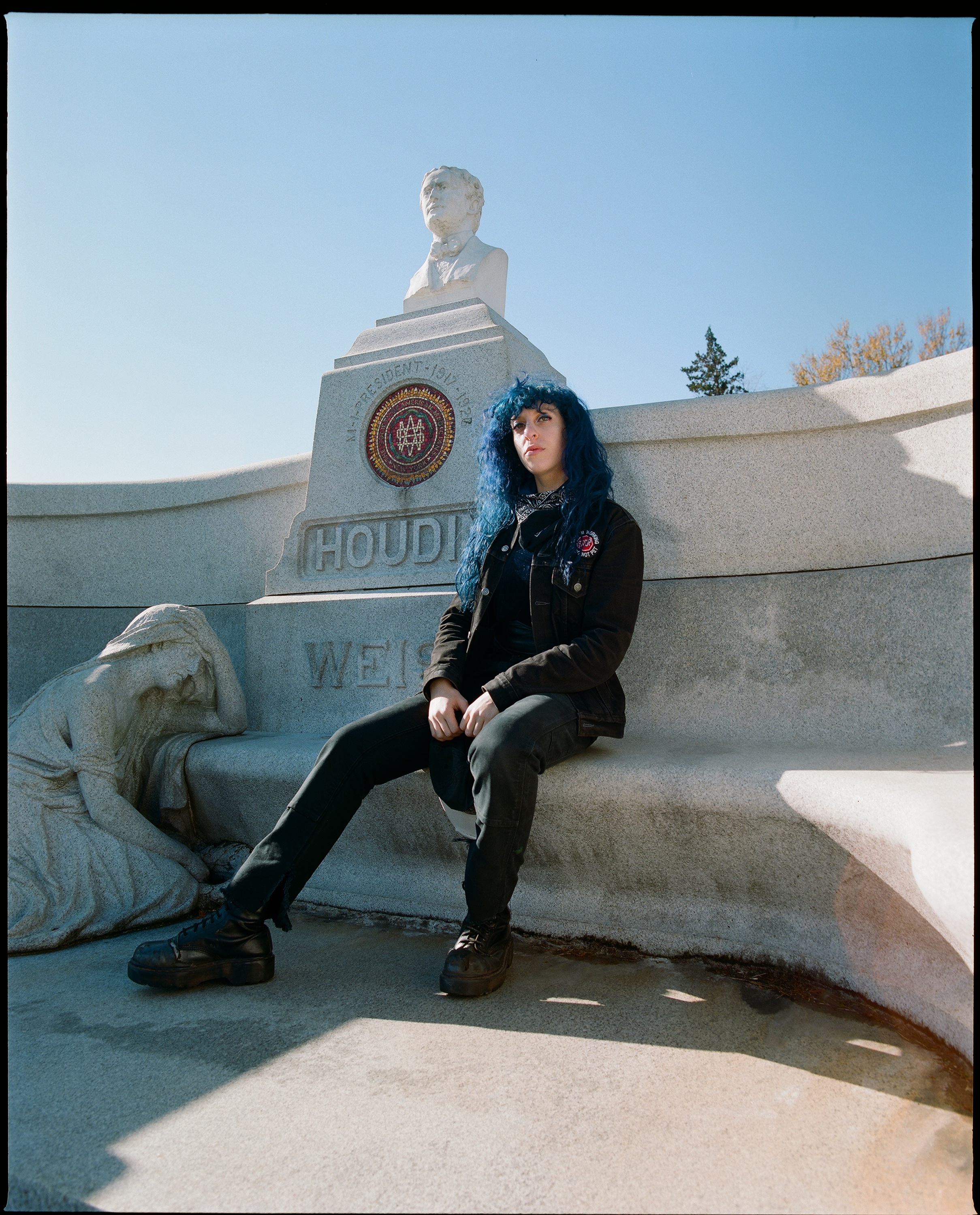 Portrait by Chelsy Mitchell