Heads up! We're working hard to be accurate – but these are unusual times, so please always check before heading out.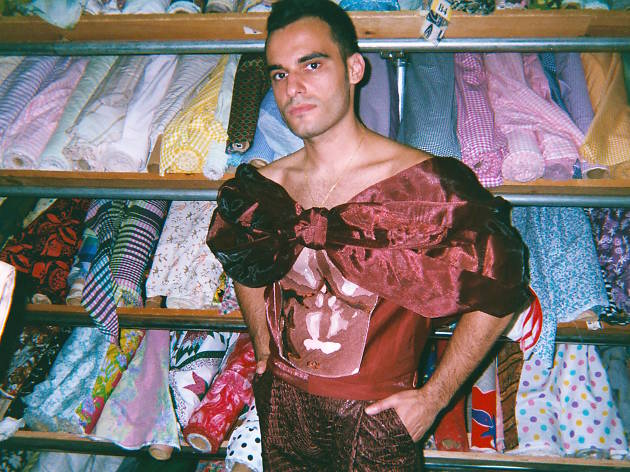 Fashion designer Vasilis Loizides on where to shop, stunt and party in NYC
Futuristic designer Vasilis Loizides tells us his favorite spots for shopping, dining and relaxing in NYC
In September, Vasilis Loizides hosted a spring fashion presentation, further cementing his trademark ability to mash up highbrow fantasy, queer iconography and his own personal history. Loizides's gender-fluid looks bring to mind diverse influences such as The Fifth Element, ancient Greek statues and the traditions of his native country, Cyprus. So, where does someone with such eclectic tastes get inspired in NYC? And, when the fashion show is over, where does he unwind? We asked the rising innovator about his favorite spots on his home turf of Bushwick and elsewhere.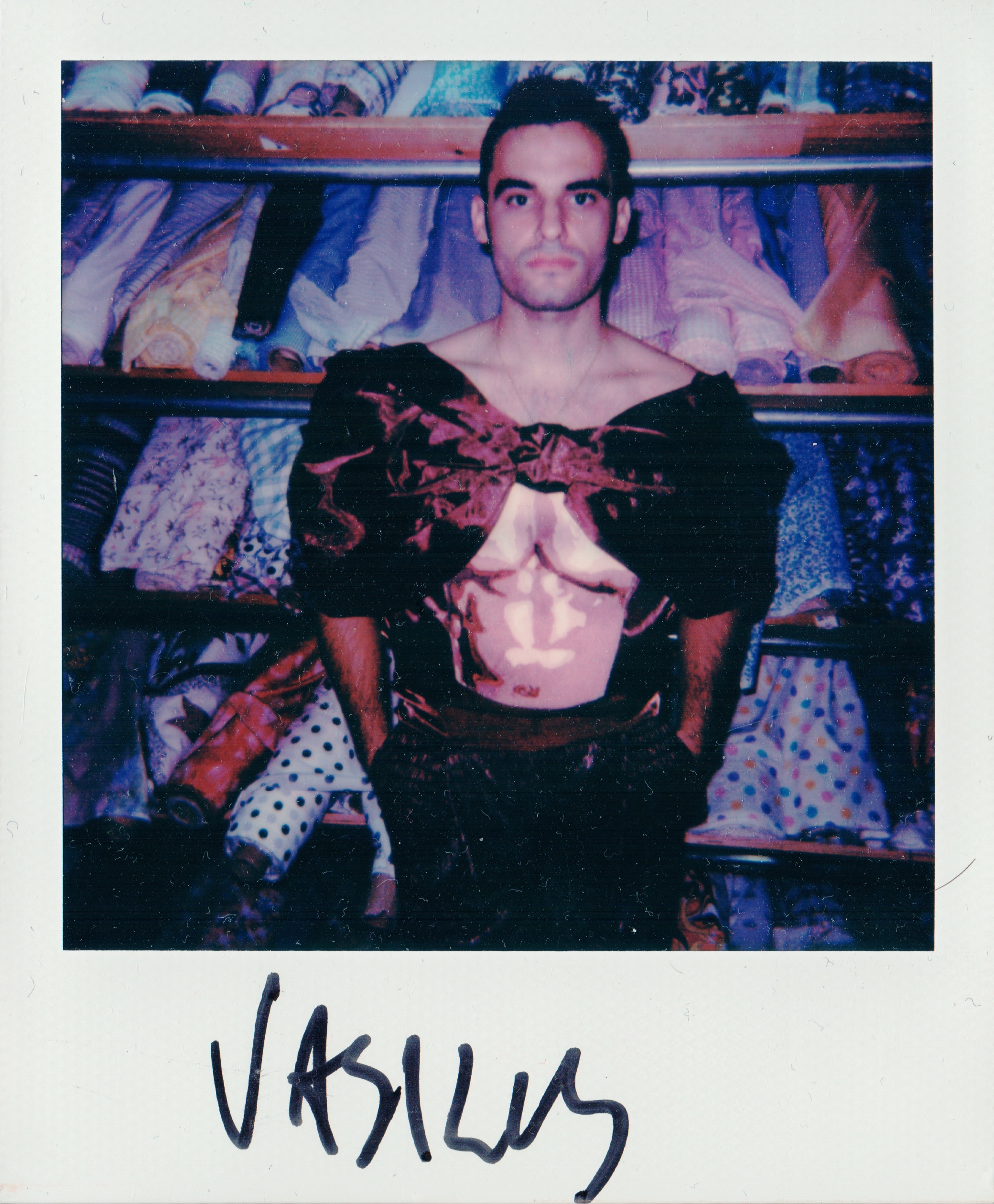 Portrait: Andrew Tess
Backyard bar: The Rosemont
"It's right next to my place. I like it in the summer because I can just go and sit outside with my friends. There aren't that many chill places that have a backyard like that. That's my favorite thing about it: I can sit outside for hours on a chill Sunday."
Postshow bliss: Renewal Body Wellness
"I like to get a massage to calm down when I'm really busy. They can be rough—like really hard—but it helps me rest. The back massage is really painful, but, once you leave, you feel like you've been led to a form of catharsis—like, because you've endured that, you can feel good. It's a weird concept, because you don't really get that relaxed. But I like the feeling after, when you feel like your muscles have been under attack."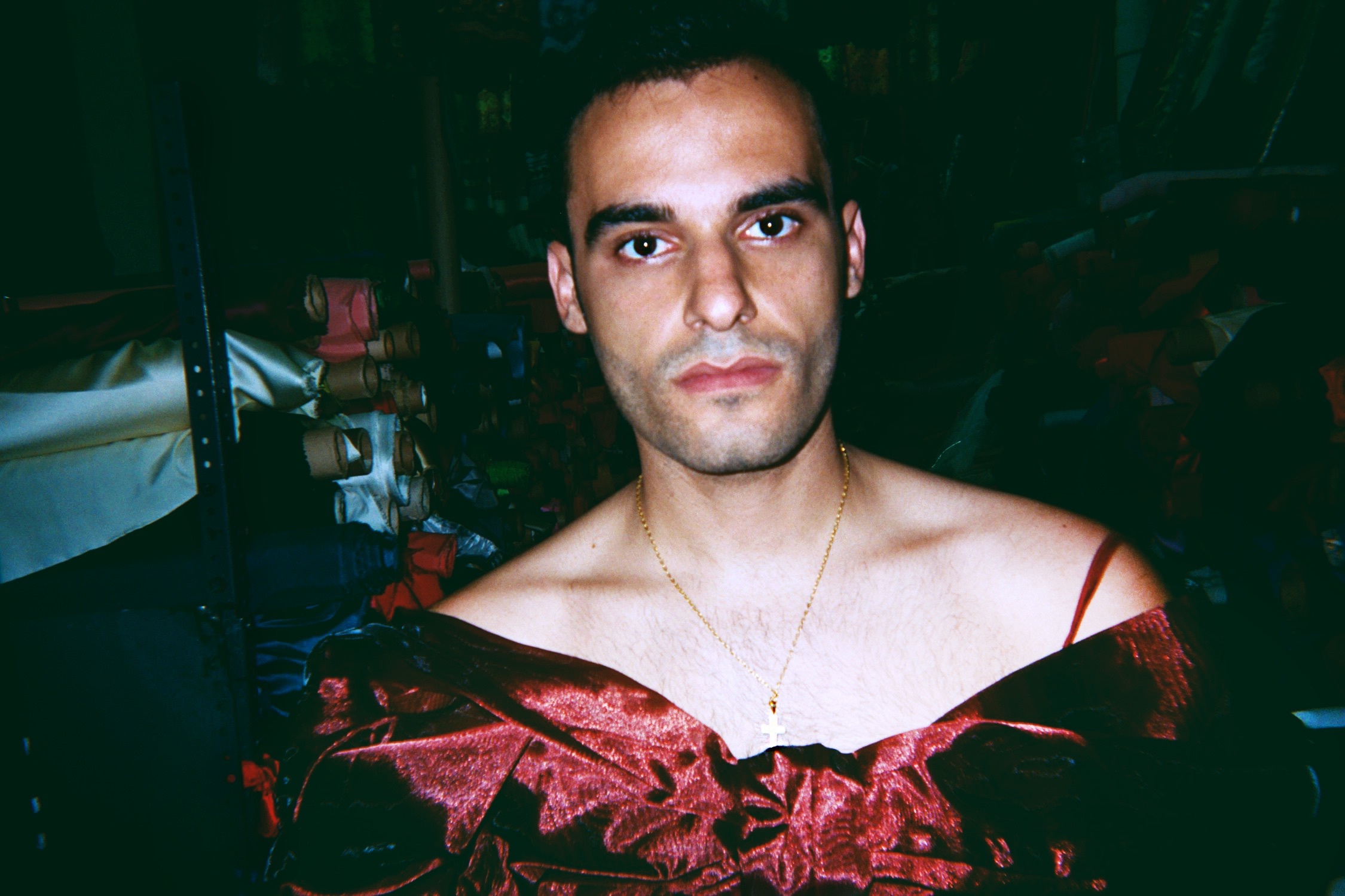 Portrait: Andrew Tess
Design inspiration: Garment District
"I love checking out textiles, prints and embroideries; I'm always getting inspired for future seasons. I like to go in the morning on Saturdays and get coffee at Café Grumpy. The small, family-owned fabric stores are usually cheaper than the bigger ones, and I like to support family-owned businesses. The best stores to go to are Hamed and Diana Fabrics. I lived in London for a bit and didn't find as much of a selection as in NYC."
Bushwick obsession: Win Son
"It's Taiwanese. I'm addicted to the sloppy baos! I used to go twice a week, but now there's always a line. My favorite is the beef roll, and the market salad is nice, too."
Spiritual bastion: Namaste Bookshop
"It's all focused on spiritual stuff and the occult. I'm about to go to China for a month, and I just bought a lot of books [on mysticism] there. I'm really into astrology and ancient wisdom, so I go there if I want to buy anything on those subjects."
Favorite hangout spot: Kiki's
"I'm Greek—Cypriot—so Greek food is my favorite cuisine. Kiki's is my No. 1 favorite restaurant in NYC. I get octopus, as per usual, and usually get moussaka and souvlaki."
New shopping spot: Totokaelo
"It's a high-end place. The way they merchandise things is really beautiful. I think the building used to be a bank, and they turned the big vault into the shoe area. It's a nice concept store."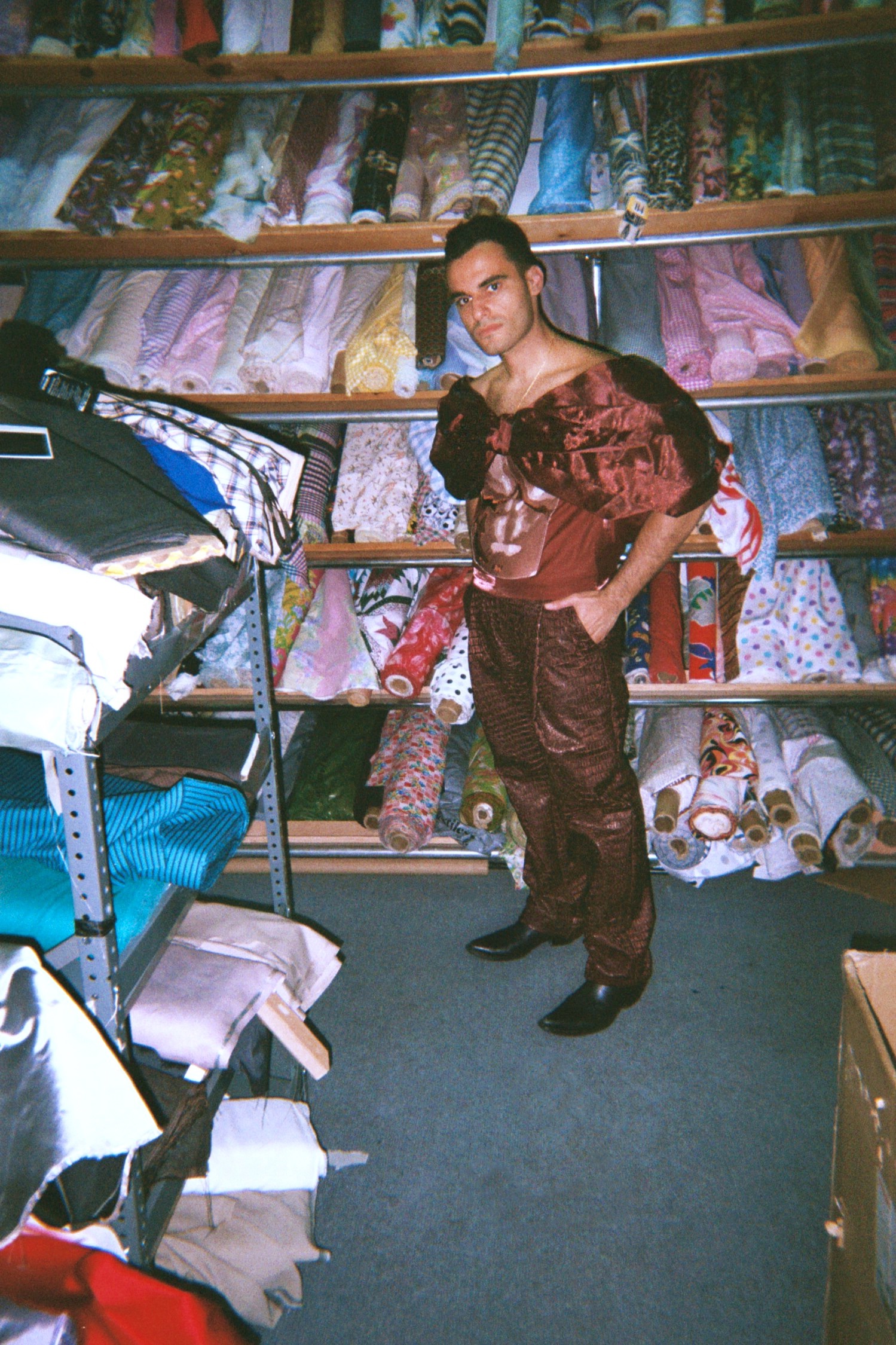 Portrait: Andrew Tess
Special Thanks: Fabric House
It's the most wonderful time of the year, so spread good tidings by using our holiday gift guide 2018 to score amazing presents for your friends and family.