Chef Flynn McGarry's $155-a-head prix fixe dining room is officially open today on the Lower East Side. The L.A.-native, who started hosting dinner parties inside his home at 12 years old, has worked in the Michelin-starred kitchens of Eleven Madison Park in NYC, Alinea in Chicago and Maaemo in Oslo, in addition to running his West Coast pop-up, EUREKA. He's been featured in the New York Times Magazine, Zagat and TIME, and his a biographical documentary, Chef Flynn, debuted last month at Sundance. And now he's leading his own kitchen at his new restaurant, Gem (116 Forsyth St). Oh, and he's, uh, 19 years old.
When we spoke over the phone on Friday, McGarry had just come back from the Berlin International Film Festival and was only four days away from opening the dining room portion of the restaurant (the living Rroom opened on February 12). We talked about his love for cooking, NYC vs L.A. and Justin Bieber.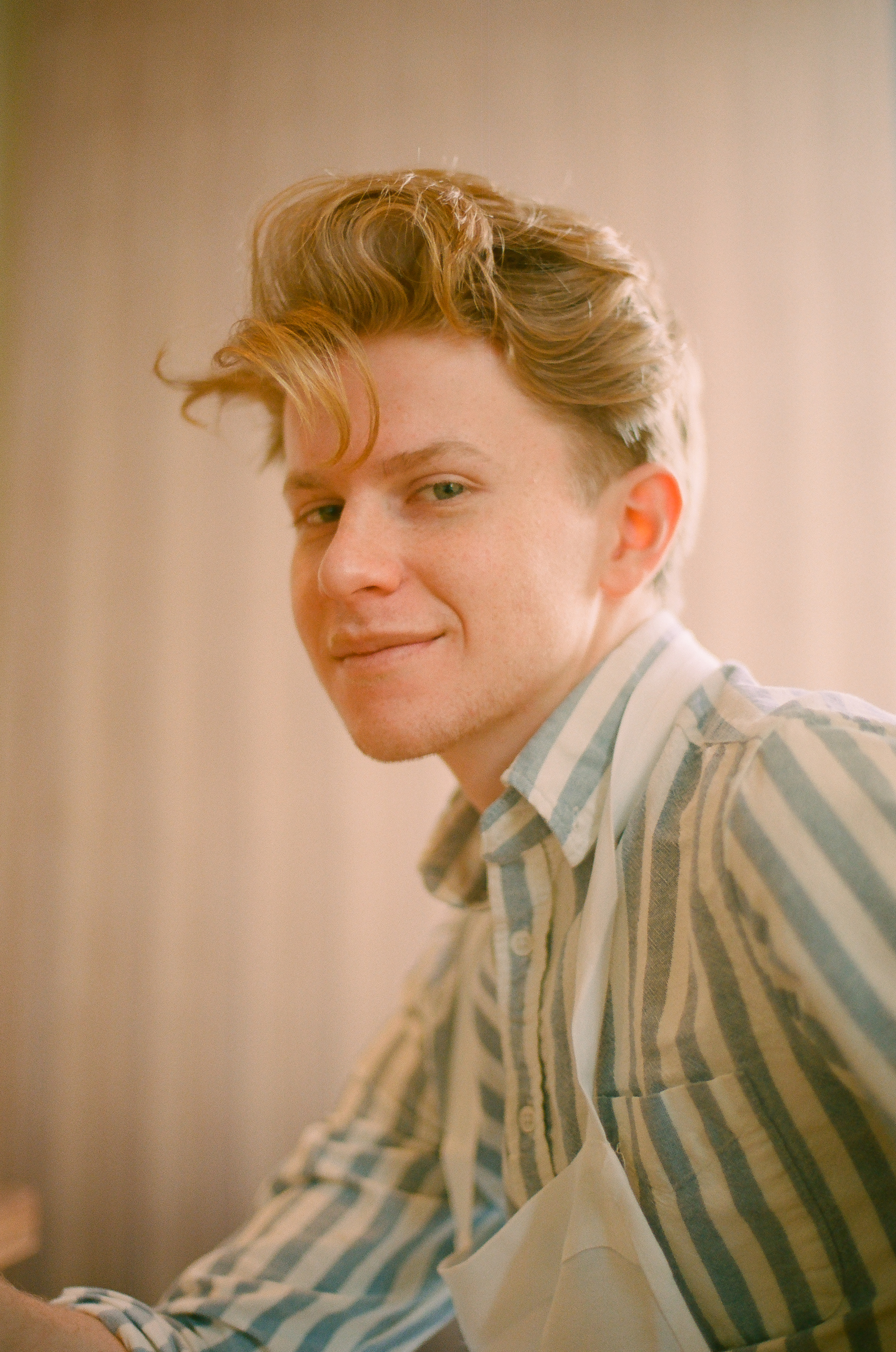 What is it like to have a documentary about you?
It's cool. [Laughs] I mean, I feel like, people think of it as a lot more seriously than I do. I just find it fun. I've seen it twice and I never want to see it again, but it's sort of like reliving memories, and it's more fun than it is daunting.
Are you one of those people that hates hearing the sound of your voice?
Yeah. It's rough to do that for an hour-and-a-half.
How did you get into cooking?
I started cooking nine years ago. And I sort of originally started because—my parents are super happy when I always say this—they weren't the greatest at cooking. My mom's a writer and filmmaker and my dad's a photographer, so they're good at other creative fields, just not food. I mean, initially it was just something of like, Oh I might as well try this out. And then, as I sort of discovered more about it, and got much more into it, I really just fell in love with the creative aspect and saw there was a lot more to cooking then just making a very simple dinner.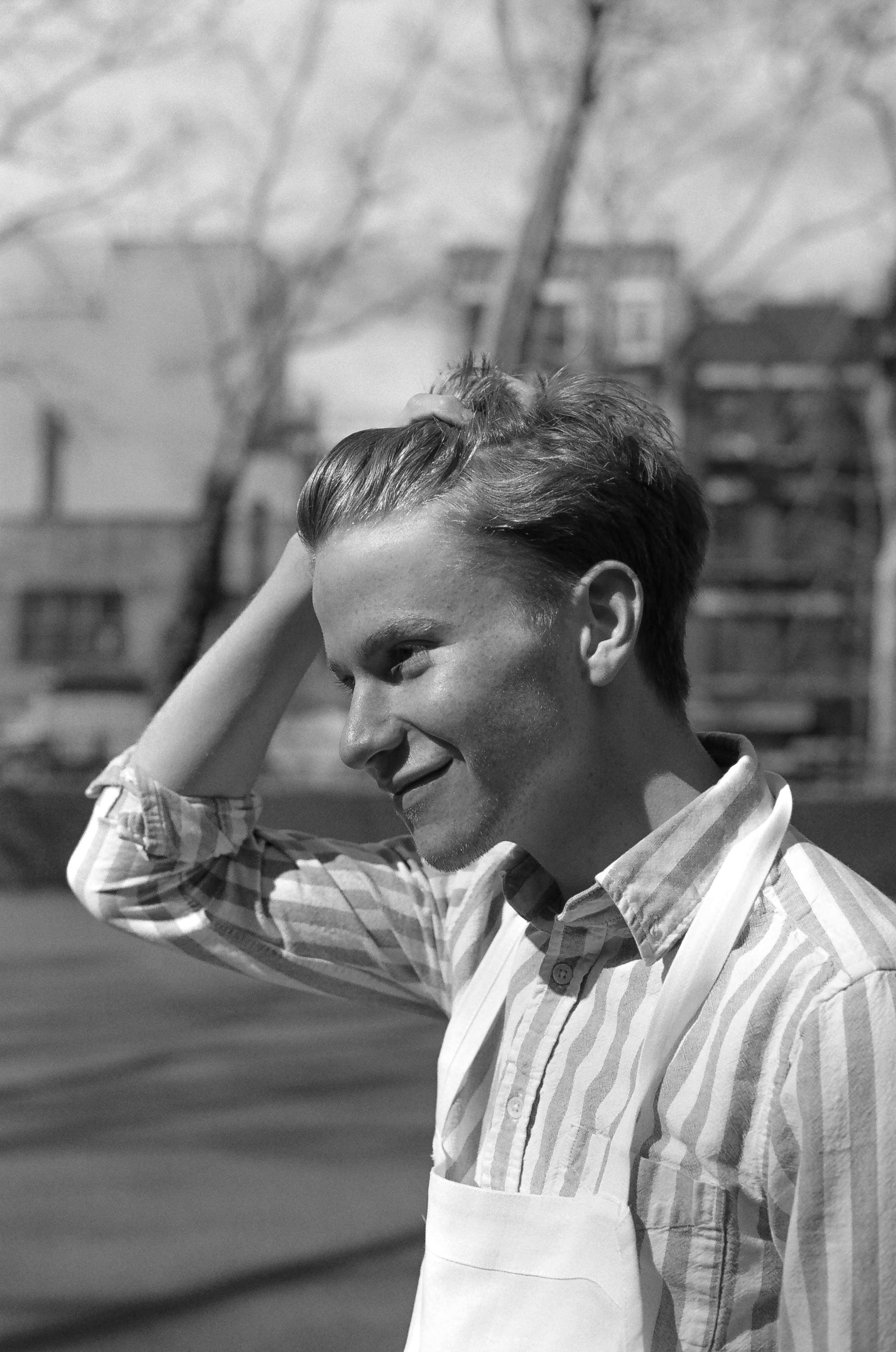 Tell me about Gem.
The idea with Gem is to go back and revisit the idea of the original pop-up, which was a dinner party. The idea that we can cook little bit more experimental food and try out some other things. But we're presenting it in this very familiar, casual fun environment. It feels a lot less daunting, and a lot less standoffish or pretentious. I personally don't like the four-hour tasting menu, so the idea was to go back to the feeling that you're just eating dinner in someone's house. That's what I started doing when I was 12, and that's what we ended up going back to.
How is it going to be feel like a dinner party? Is everyone going to be eating together?
It's definitely more of the vibe. The way that I designed it with my friend Brett [interior designer Brett Robinson], is that we wanted it to look like a house. All the tables are bigger tables, but we built these dividers that still make it feel like you're at your private two-top. We want everyone to get along and have a dinner party, but in reality we're serving 36 strangers [18 people per seating, for two seatings] a night, and they're not all going to want to hang out all the time, and that's totally fine. If people want to have it feel like a dinner party, that's awesome, people can move around, but if people just want to have a regular dinner like they're entitled to, then that's also totally fine.
How did you come up with the menu for Gem? Will there be any signature dishes?
So it's one set menu every night. But the menu itself changes pretty frequently. The idea was that we have different sections to it. So we start with snacks in the living room and champagne like you were going to a dinner party. And then you come in [to the dining room] and you get some sort of smaller appetizer courses, and then you move into the final for family-style courses. It's meant to break up the experience a lot more by doing this bigger dish towards the end.
There are some of the signature dishes that I've been doing for a while. There's the beet dish that's braised and smoked and dried and served with greens. There's also the peanut "Ritz" cracker with foie gras, right now it's with a citrus jam, but it will change seasonally. Other than that, the menu changes a few times a week and pretty frequently. But we like to have a few things on there that are kind of mainstays.
So you actually move to different rooms during the meal?
Yeah, you move during your meal from space to space. And then we have the option where you're welcome to go back and sit back down in the living room, have a coffee and hang out for the night. Right now, we're just beer and wine. The idea is to get a drink after dinner, but we have to be very nice to our community board in order to get that.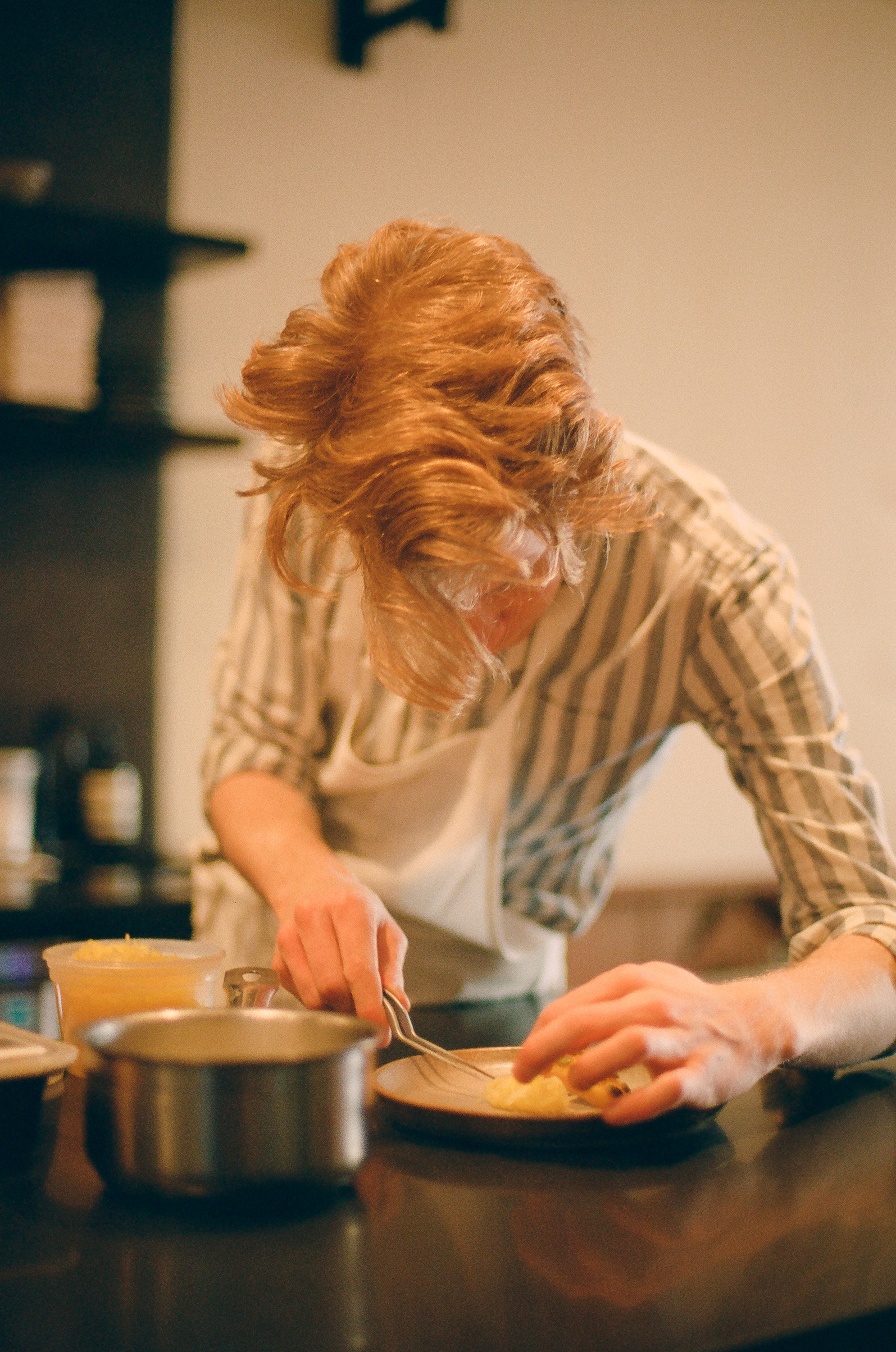 You're from L.A., why did you choose New York, specifically the Lower East Side, for Gem?
New York, to me, was always sort of the goal. I always liked New York much better than L.A. I've lived in here for two-and-a-half years now—Brooklyn for a little bit and West Village for a little bit. But I never really felt the sense of neighborhood and community until I actually moved down to the Lower East Side. And it feels like my home. I truly fell in love with the neighborhood and the environment and I think it's the only place where I see this working in the city. Also, rent-wise, just opening something up in the Lower East Side made more sense for a lot of reasons. I also think you get a little bit more of a chance to experiment and try out new things down there. It's a great place to be.
What is it like to have friends off in college while you're running your own business?
I've been doing something very different from everyone else in my group for a while now. I'm kind of used to doing a different thing. It's definitely another thing from doing a pop-up, but I'm enjoying it. I can't really imagine doing anything different right now.
What do your friends say to you?
I think they're sort of like, "Good for you. I don't really want to do that." Which is kind of the opinion of most people, regardless of their age.
If you didn't get into cooking, what would you want to be doing?
I think probably interior design. I really enjoyed doing that for the restaurant. I think it's something that if I eventually get sick of this, I would try to transition into that.
You've been labeled the "Justin Bieber of cooking." How do you feel about that?
I mean people really ran with that one. But I think it's a compliment. I mean he's done pretty well for himself, other than a few things. I don't think we really look alike? But I find it funny it stuck as hard as it really did.
Sign up to receive great Time Out deals in your inbox each day.