Visitors to Marsha P. Johnson Park in Brooklyn will now be greeted with a colorful floral archway in honor of the late transgender activist. Officials unveiled the decorative gateway last week on what would have been Johnson's 78th birthday.
After growing up in New Jersey during the 1940s, Johnson moved to Greenwich Village adopting the full name Marsha P. Johnson with the "P" standing for "Pay It No Mind." The archway bears that phrase in bold white lettering. "To her, this was a life motto and a response to questions about her gender," according to the New-York Historical Society.
RECOMMENDED: The best things to do in Brooklyn
Large floral sculptures in pink, blue, red and yellow decorate the top of the archway, with gem-like petal designs along the sides.
In addition to the $2.3 million gateway, located at the Kent Avenue/North Eighth Street intersection, officials have added new landscaping including "Marsha's hillside" honoring her love of nature, native species perennial gardens, a great lawn, dozens of trees, pathways and furnishings. The park is also now home to permanent interpretive panels documenting Marsha's life, work and community. Plus, a park house—with much-needed restrooms—has been built to host educational and community programming.
"Marsha P. Johnson was a pioneer who took a stand for justice, fought for equal rights, and ultimately altered the trajectory of New York State history," Governor Kathy Hochul said in a press release. "This new gateway entrance will allow visitors to pay tribute to her contributions to this state and country while enjoying the greenery of Brooklyn and sweeping Manhattan skyline views."
About Marsha P. Johnson
Johnson, a transgender woman of color, was known as an outspoken advocate for LGBTQ+ rights and HIV/AIDS treatment. She was also a prominent figure in the Stonewall Uprising of 1969. While there are many conflicting accounts about the uprising's start, the New-York Historical Society says it's clear that she was "on the front lines."
"In one account, she started the uprising by throwing a shot glass at a mirror. In another, she climbed a lamppost and dropped a heavy purse onto a police car, shattering the windshield," the Historical Society wrote. "Young trans women like Marsha were particularly vocal that night because they felt they had nothing left to lose. Their rage was not just about the police. It was about the oppression and fear they felt every single day."
In addition, she was also:
A founding member of the Gay Liberation Front
An activist with ACT UP
A co-founder of Street Transvestite Action Revolutionaries (STAR), later renamed as Strategic Transgender Alliance for Radical Reform (STARR)
Johnson died in 1992 under suspicious circumstances.
"As the first trans woman of color ever to serve in the New York State Executive Chamber, celebrating a park named after a trans woman like Marsha 'Pay It No Mind' Johnson is an incredible milestone. Marsha P. Johnson represented what a true warrior is: she was a mother to many, a woman of resilience and a strong advocate who believed human rights were not only for some, but for all. She paved the way for so many, including myself," Chanel Lopez, New York State Executive Chamber Deputy Director of LGBTQ+ Affairs, said in a press release.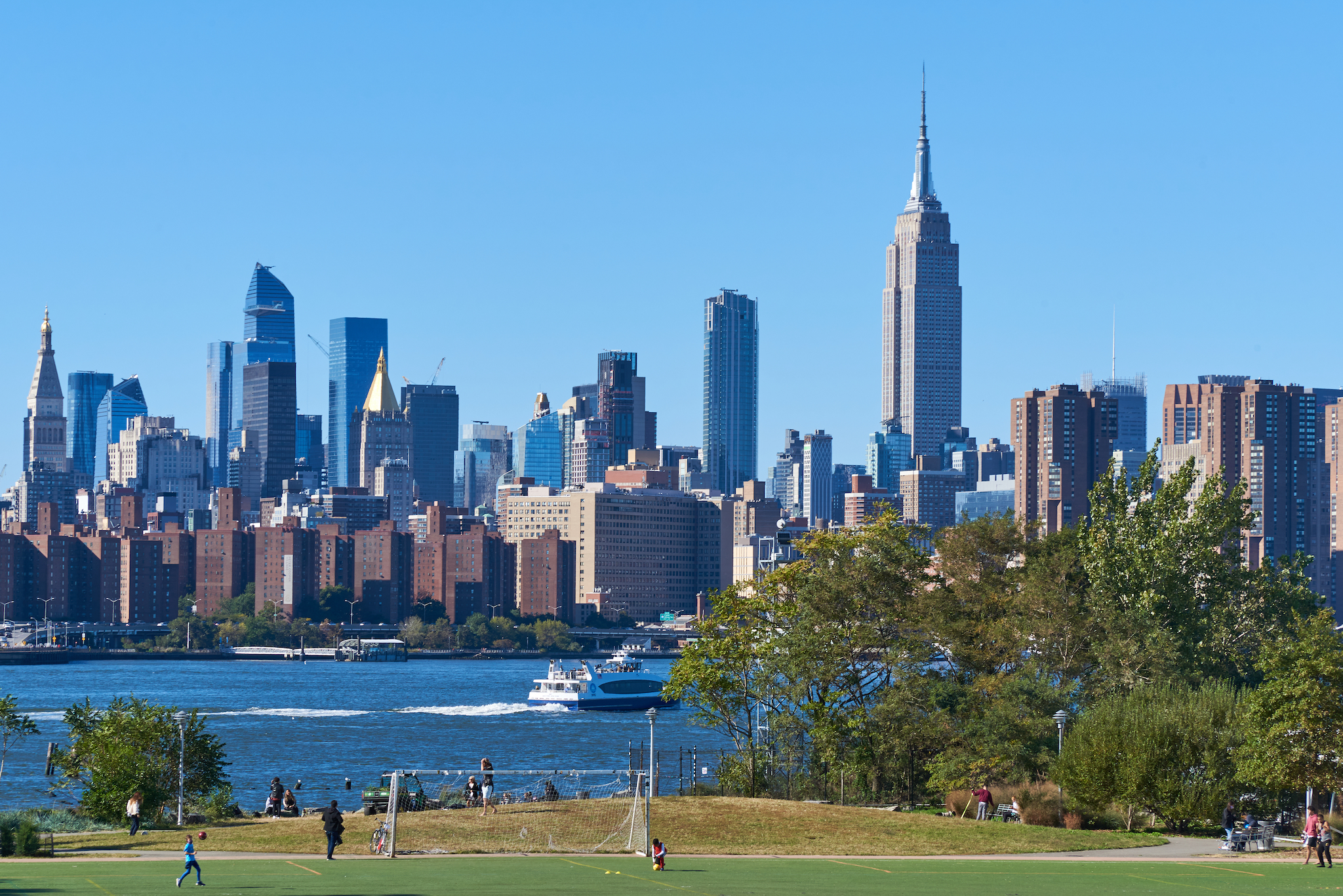 About the park
If you haven't been to Marsha P. Johnson State Park, here's what to expect:
A 7-acre waterfront park located along the East River in Williamsburg, Brooklyn.
Stunning views of the Manhattan skyline.
A play area, plus a greenspace for relaxing.
Historical remnants, like old cobblestone streets and railroad tracks embedded in concrete, evoking the site's history as a 19th-century shipping dock.
A popular dog run and beach.
It's free and open to the public,

so go visit

and remember Marsha P. Johnson's legacy.