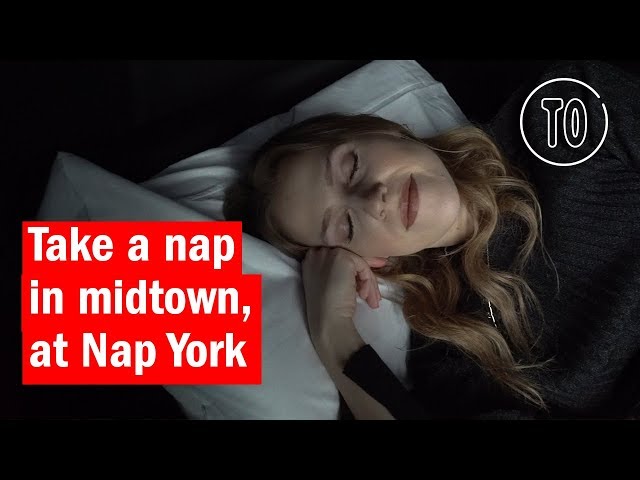 If you thought scheduled naps were behind you after graduating preschool, think again. A wellness club for New Yorkers in need of a snooze opened earlier this month, and it's downright dreamy. Cleverly named Nap York (480 Seventh Ave), the multi-hybrid space acts as a health-conscious café and lounge, a yoga and meditation studio and a co-working space.
As for the decor, Nap York is the tranquil oasis and hideaway—decked out with leafy plants, soft lighting and sleek, black furniture—that you've always wanted but never thought would exist in a city with so much hustle and bustle. Check it out this week and treat yourself to a nutritious juice, a quick mediation or catch some Z's under a canopy of twinkling lights inside a cozy nap pod. Take a look at some of the photos from the club below and let them inspire you to take a moment to chill out and relax.
Photographs: Courtesy Nap York
Sign up to receive great Time Out deals in your inbox each day.