Step inside The Goosebury Theater and into the razzle-dazzle world of "Only Murders in the Building" this weekend. Hulu's hosting a free murder mystery experience for fans filled with fun activations, an interactive investigation, giveaways and cool photo opps.
The activation takes place inside the actual theater where season three was filmed (in real life, it's called United Palace in Washington Heights). The event runs from Saturday, September 23 through Sunday, September 24, and tickets are available for free, first-come, first served. If tickets sell out, there will be a standby line for non-ticketed guests.
RECOMMENDED: Gutenberg! The Musical! co-stars roast each other as they reunite
Clues will be strewn throughout the theater, and guests can gather their own crime scene evidence in an effort to figure out whodunnit before the final curtain call.
The experience kicks off with a briefing from Detective Williams's team to get the scoop on the current state of the investigation. Then, you're set loose to explore. Props and costumes from the show's third season will be on display as evidence, playbills are waiting to be distributed and ushers' flashlights double as UV forensic tools.
There's even a memorial shrine for Ben Glenroy where fans can leave notes, flowers, photos of themselves with Ben or their latest CoBro fan fiction.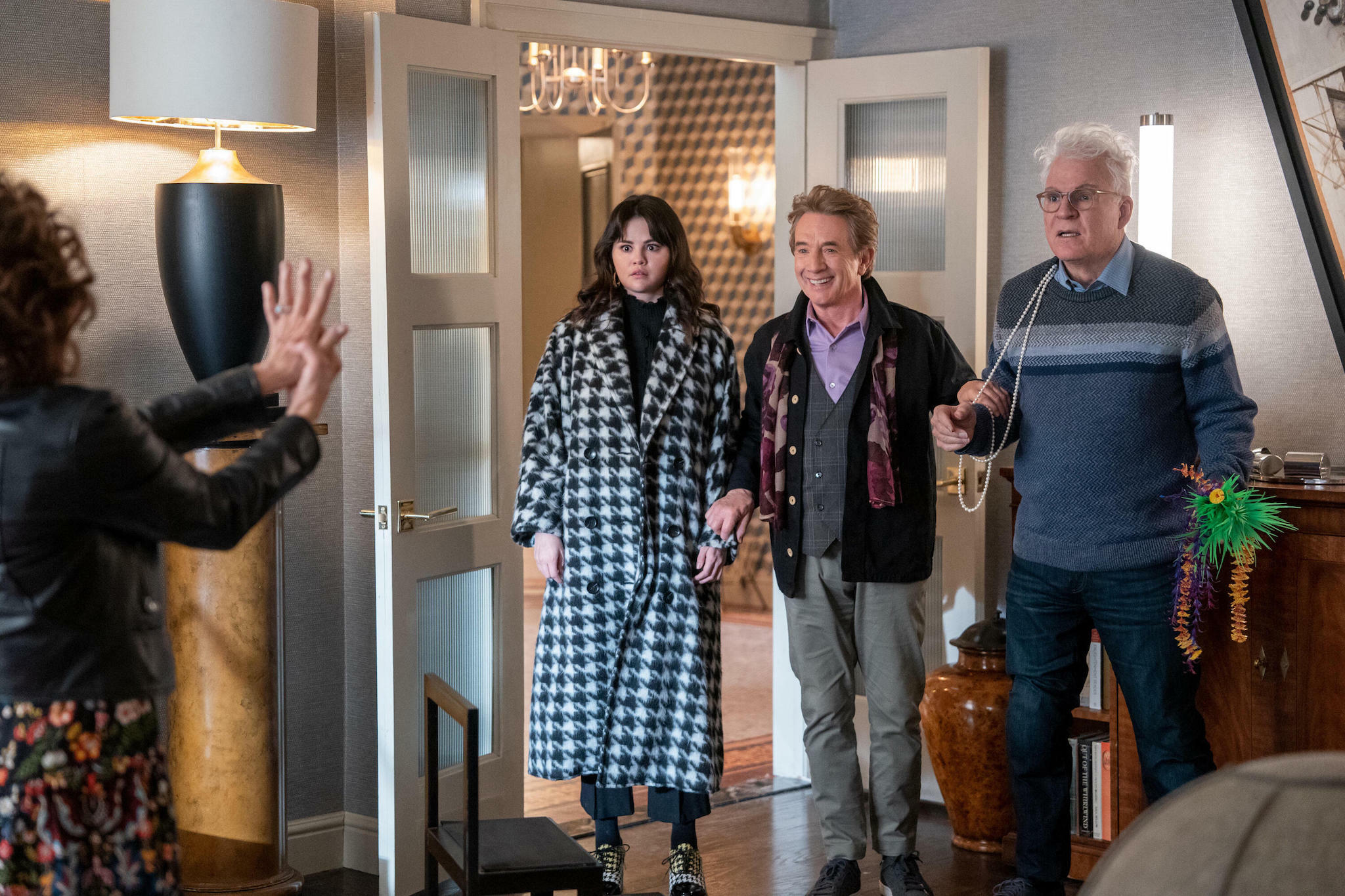 If you haven't watched the TV show yet, here's the premise: Broadway's star actor Ben Glenroy (played by Paul Rudd) has been murdered, and the cast and crew of the theatrical performance "Death Rattle Dazzle" are prime suspects. Three friends and neighbors—played by Steve Martin, Martin Short, and Selena Gomez—investigate the murder, creating a podcast and engaging in hilarious hijinks along the way.
To make the pop-up experience feel just like the show, expect to see areas taped off, evidence secured and forensic detectives milling around. Stop by the dressing room for a quick touch-up with Rare Beauty makeup to get stage ready. Before you go, pin your whodunnit theory on Mabel's Murder Board.
Once visitors have completed the investigation for the day, they'll trade their UV flashlight for a parting gift on the way out the door.
If you dare, sign up for this murder mystery experience right here. The activation runs on Saturday, September 23 (11am-7pm); and Sunday, September 24 (11am-7pm) at United Palace Theatre (4140 Broadway in Manhattan's Washington Heights neighborhood).