It seems like New Yorkers can't get enough of skating rinks these days, which is why we assume that the black-owned, Brooklyn-born The Roller Wave—a nostalgia-inducing destination at Atlantic Terminal Mall—will be a roaring success once it opens on February 11.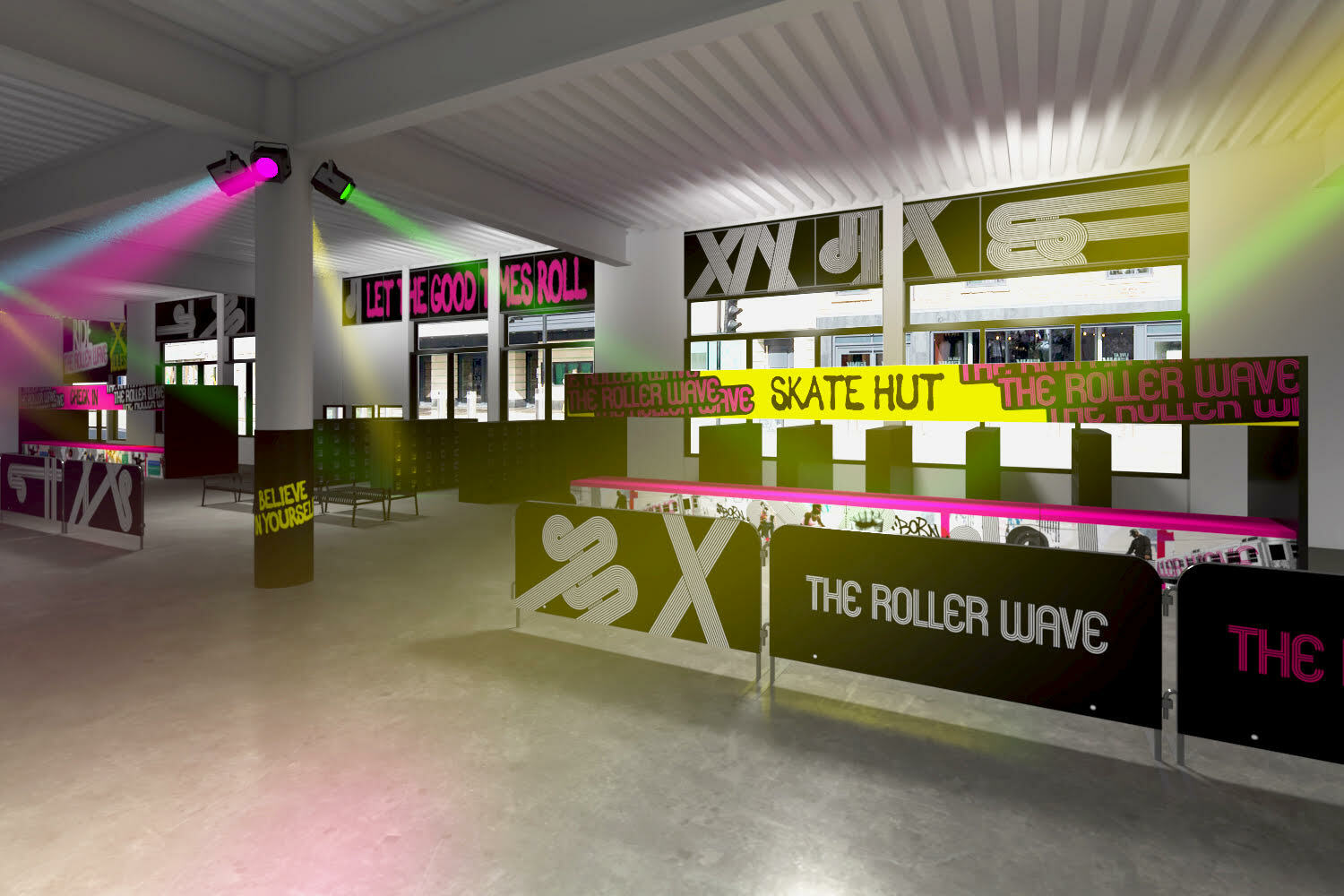 The 9,000-square-foot pop-up rink will be accessible to folks of all ages through June 4 at the Boerum Hill mall at 625 Atlantic Avenue following runs across other cities and local neighborhoods (Alicia Keys even celebrated her birthday at the Rockefeller Center pop-up last summer!).
Perhaps most notably given the fact that February is Black History Month, the business was founded by Black Brooklynite Harry Martin back in 2016.
Martin's focus on roller skating isn't random. In fact, after the 1964 passing of the Civil Rights Act, Black Americans were still denied entry into roller rinks. Only one night a week was set aside for colored patrons to visit the space, under themes like "Soul Night."
"Mid-century black Americans laid the groundwork for the evolution of roller skating," said Martin, who was raised in Crown Heights and mentions former hotspot Empire Skating Rink as an inspiration, in an official statement. "We are very excited to put the spotlight back on the Brooklyn community, and Atlantic Terminal Mall is the perfect epicenter to celebrate the community in an authentic and innovative way."
The groovy, massive new rink will also be home to an arcade and serve food and beverages by Buds 2 Roses Café and Union Square Hospitality Group. DJs and musicians will be on premise as well to provide entertainment.
Tickets for The Roller Wave will be available in the upcoming days right here.
If the retro, wheeled activity is your jam, check out our list of best places to go roller-skating in NYC.