Folks strolling through downtown Manhattan will soon be able to delight in a new expansive pedestrian plaza that will be created between 145 and 155 Delancey Street near the Williamsburg Bridge.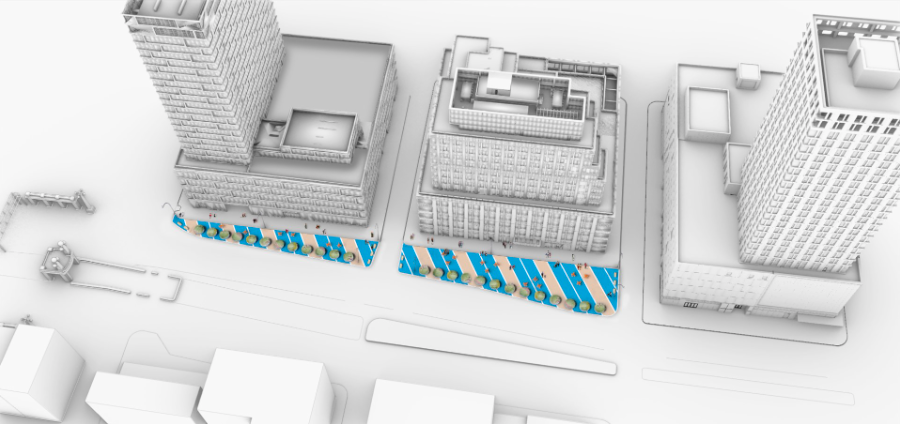 Technically owned by the New York City Department of Transportation (DOT), the project is a joint effort between the DOT Delancey Street Associates, the Lower East Side Partnership and the New York City Economic Development Corporation meant to, according to an official press release, "provide a safer outdoor walking area for the Lower East Side community and Essex Crossing residents and guests."
"A reimagined Delancey Street Pedestrian Plaza is an exciting addition to Essex Crossing and the Lower East Side's public realm," said Tim Laughlin, the president of the Lower East Side Partnership, in an official statement about the development. "These types of enhancements turn otherwise underutilized roadbed areas into public spaces that support economic growth while simultaneously improving residential quality of life."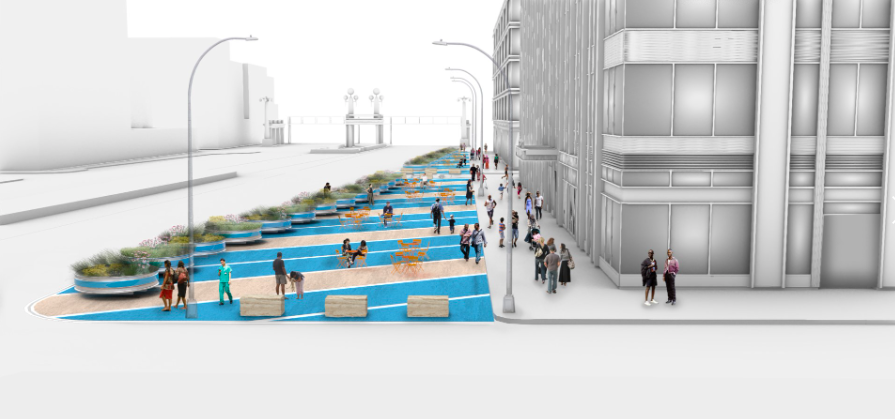 Ken Smith Workshop, the company behind similar projects across the city (including one at the Meatpacking District and another at Pier 35 on the East River weaterfront), designed the new plaza. Among the outstanding aspects of the plan is the use of cool blue and burlap colors to help reduce the urban heat island effect.
No word yet on when, exactly, the plaza will be built but the renderings look pretty awesome to us and, if the results are anything like Ken Smith Workshop's other projects, we're sure it will be welcomed with excitement by locals, especially since it will provide folks with direct access to the Essex Crossing offices, Essex Market and the Market Line among plenty of other businesses and destinations in the area.