The next time you visit Flushing Meadows Corona Park you may notice a pretty awesome new sculpture smack-dab in the middle of David Dinkins Circle: the bronze bust of Queens-born hip-hop artist LL Cool J.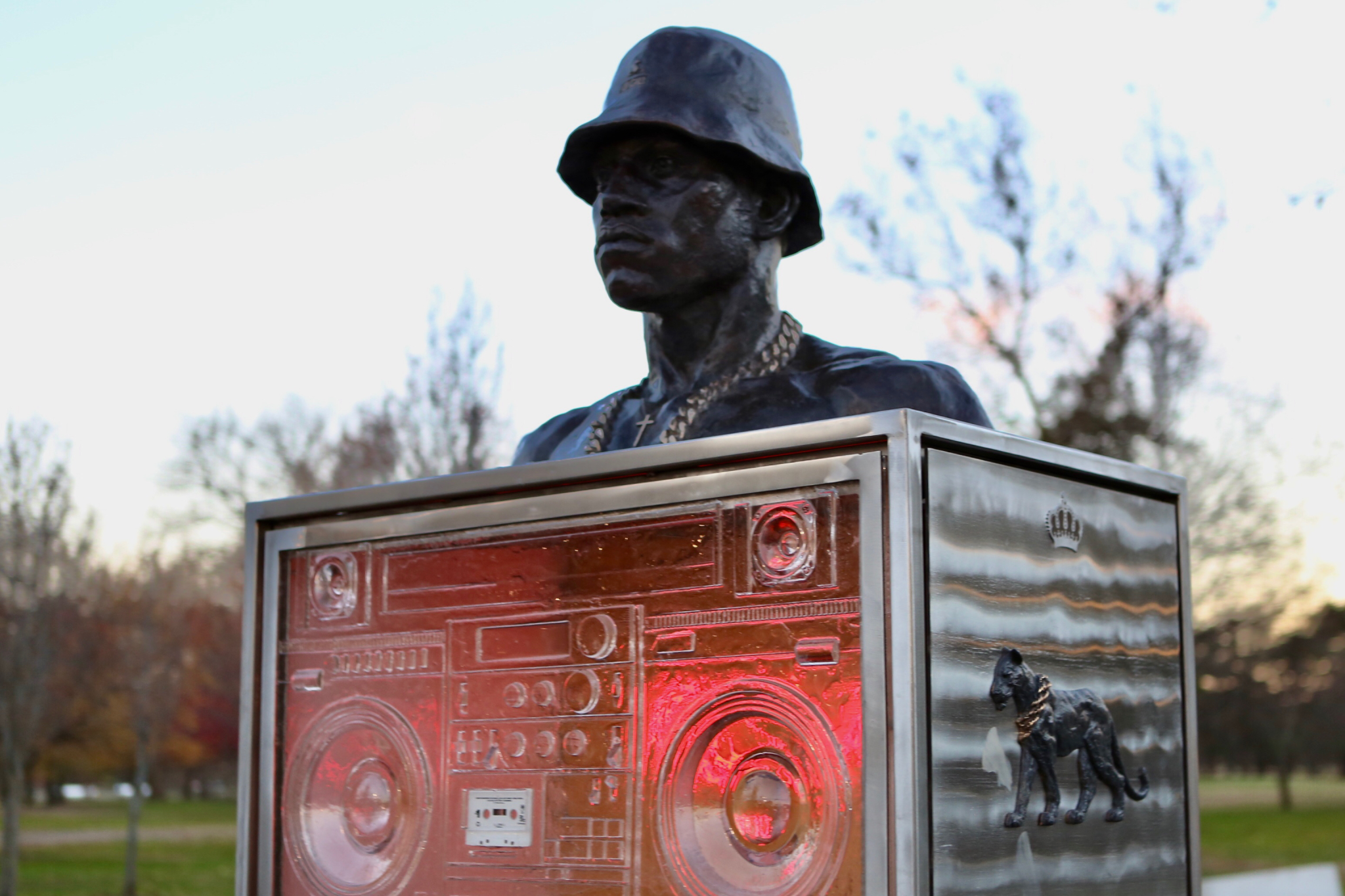 The piece, dubbed "Going Back to the Meadows," is the work of sculptor Sherwin Banfield, who was born in Trinidad but was also raised in Queens. The installation will remain on display through November 23, 2022.
The sculpture of the artist, who was inducted into the Rock & Roll Hall of Fame just a few months ago, depicts him atop a steel radio and pedestal frame that features references to LL Cool J's career.
What's most interesting, though, is the solar-powered audio setup right below the bust. In fact, the sculpture features a set of speakers that are timed to play LL Cool J's music from Noon to 5pm every Monday, Wednesday, Friday, Saturday and Sunday. Now that's some immersive art!
The very subject of the piece posted about it on Instagram last month. "Anything is possible," LL Cool J wrote on Instagram:
This isn't Banfield's first foray into Queens rap icon world. According to Fox 5, the artist has previously sculpted the busts of Prodigy of Mobb Depp, the late Phife Dawg of a Tribe Called Quest fame and the late Jam Master Jay of Run DMC.
Documenting the birth of his latest piece on Instagram, Banfield called it a "labor of love sculpted on Governor's Island" as part of a residency program back in 2020. "I would leave Queens in the early AM hours to catch the first ferry out to Governor's Island to maximize my time creating," he recalls on the social media platform. "Using traditional techniques of modeling clay and a multitude of reference photographs, I created my artistic interpretation of LL, a collaboration of facial stages emerging from an anatomical foundation. Using my years of lessons in study of ancient Kemetic statues, Greco Roman and Italian Renaissance masters, I strived to model the essence, strength, fortitude, sensitivity and determination of LL into this portrait bust."
You can see results of all that hard work yourself from now through November 23.