Candy Courts is a brand new skate park in Montclair, New Jersey, just a 30-minute drive from midtown Manhattan, that features seven skateable sculptures designed by an actual Olympian: Alexis Sablone, a 2020 USA Olympic skateboarder and seven-time X Games Medalist.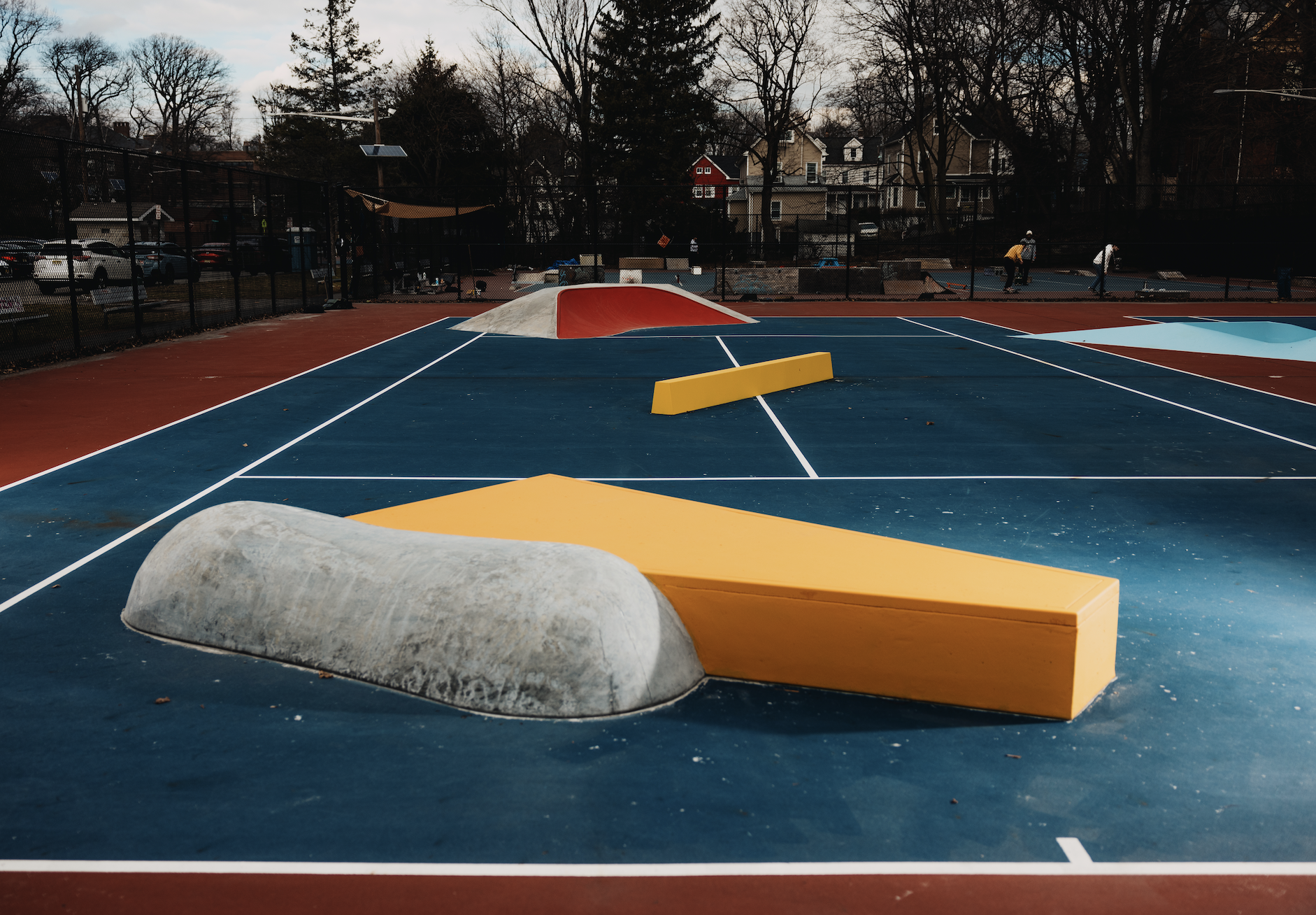 So if you want to practice your skateboarding skills anywhere, this is the place to go to.
Don't expect the various structures to be accessible by pro skaters only, though, as Sablone has made it a point for her designs to be functional and suitable to folks of various abilities.
The destination actually unofficially opened to much fanfare earlier this year and has been used by the public regularly ever since, but this past weekend marked the grand opening and ribbon-cutting celebration, an event that was attended by a number of local politicians as well, all of whom shed light on the project as phase two of a larger program meant to create safe spaces for local skaters.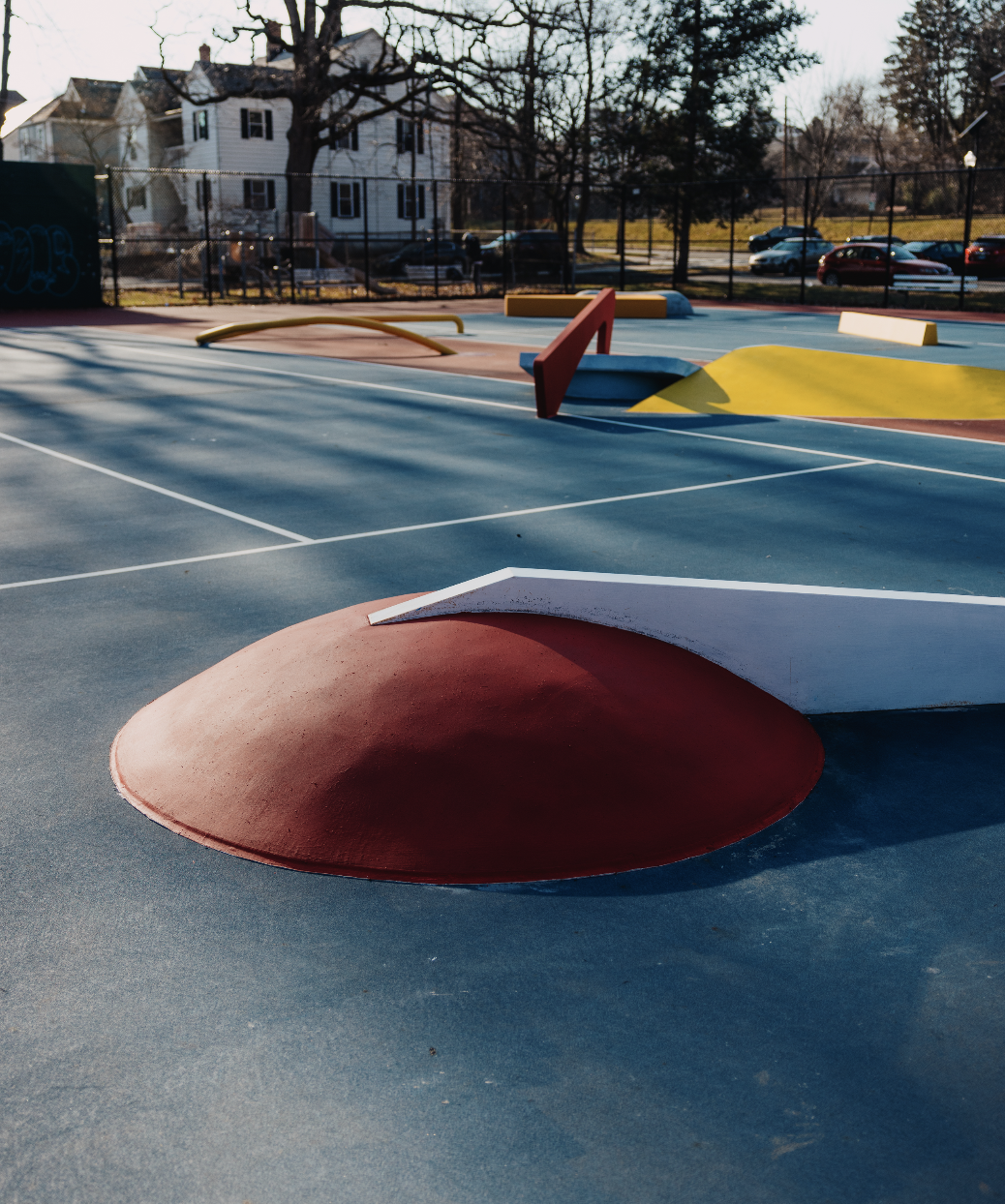 Skateboarding in general is undergoing a renaissance of sorts in the area. Back in January, New York officials announced the restoration of Brooklyn Banks park, the iconic local skateboarding destination that closed in 2010 to be used for the construction of the Brooklyn Bridge, and the rebuilding of on-site community basketball courts.
Expect an entirely new park to delight locals and tourists alike, one designed, according to an official press release, "to foster community, boost local businesses and expand access to safe outdoor recreation for the nearly 50,000 diverse local residents who live within a half-mile radius of the park."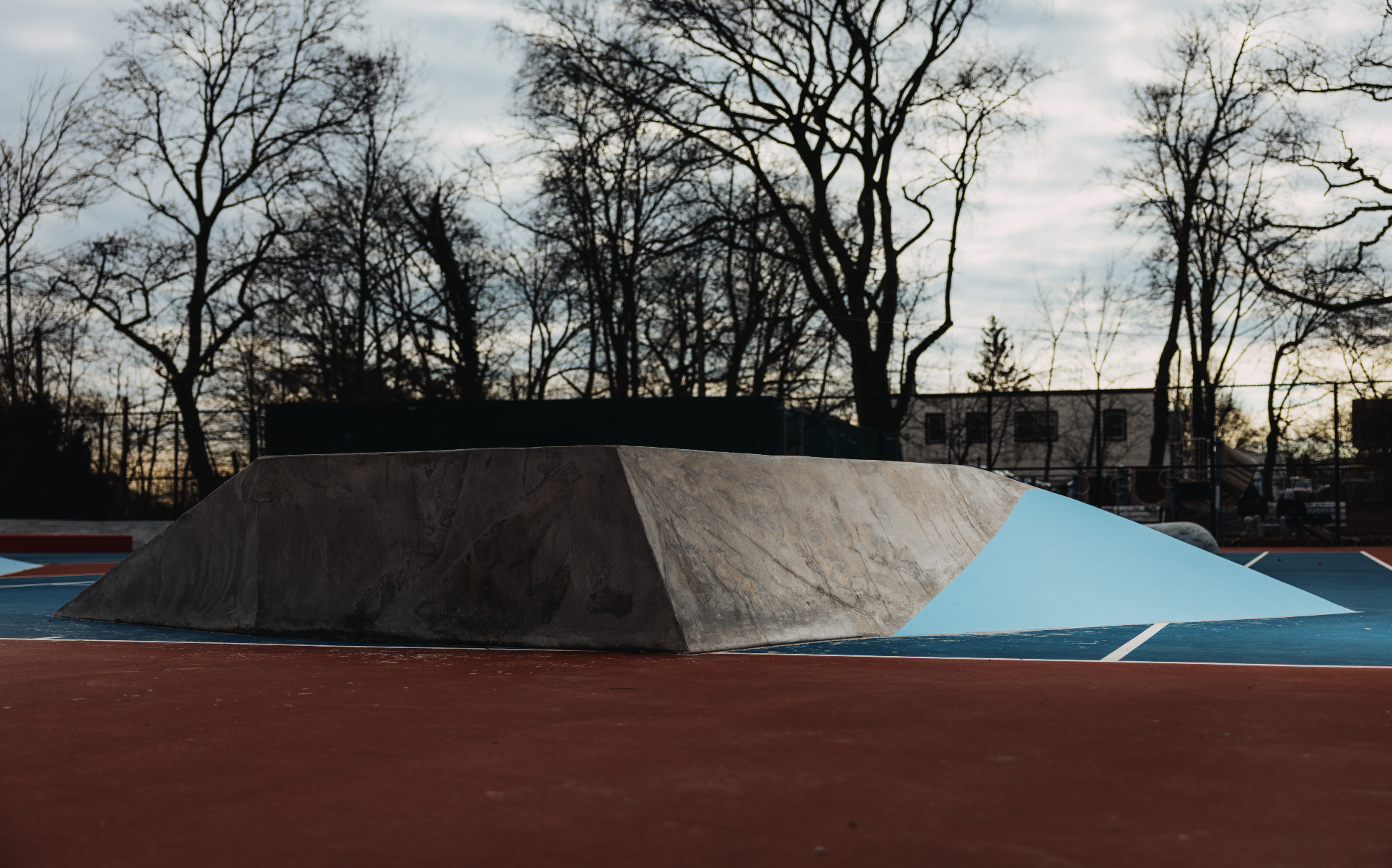 Officially named Gotham Park and scheduled to break ground this spring, the endeavor is a partnership between The Skatepark Project, which is professional skateboarder Tony Hawk's organization, and Brooklyn Bridge Manhattan.
Interestingly enough, Hawk's Skatepark Project is also connected with Candy Courts: the organization helped fund and build the obstacles that Sablone designed.