A new exhibit will appreciate and examine the artistry of Taylor Swift's artistic oeuvre.
"Taylor Swift: Storyteller," a career-spanning look at the artistic reinventions of the 12-time GRAMMY Award-winning artist (and proud New Yorker!), will open at The Museum of Arts and Design (MAD) on Saturday, May 20, and run through September 4, 2023.
The exhibit will include iconic costumes, such as the cheerleader and ballerina ensembles from the 2014 music video for "Shake It Off", the red wedding dress and bellhop uniform from "I Bet You Think About Me (Taylor's Version) (From The Vault)," which featured Miles Teller and was directed by Blake Lively in 2021; and the sparkling ensemble from 2022's "Bejeweled," directed by Taylor Swift.
RECOMMENDED: A Taylor Swift Eras drag brunch is coming to Manhattan
More fashion items will include previously worn concert attire by couture fashion houses along with props, jewelry, ephemera, and projections of music videos around the exhibition. Unclear if singing and dancing throughout the museum will be permitted for this exhibition.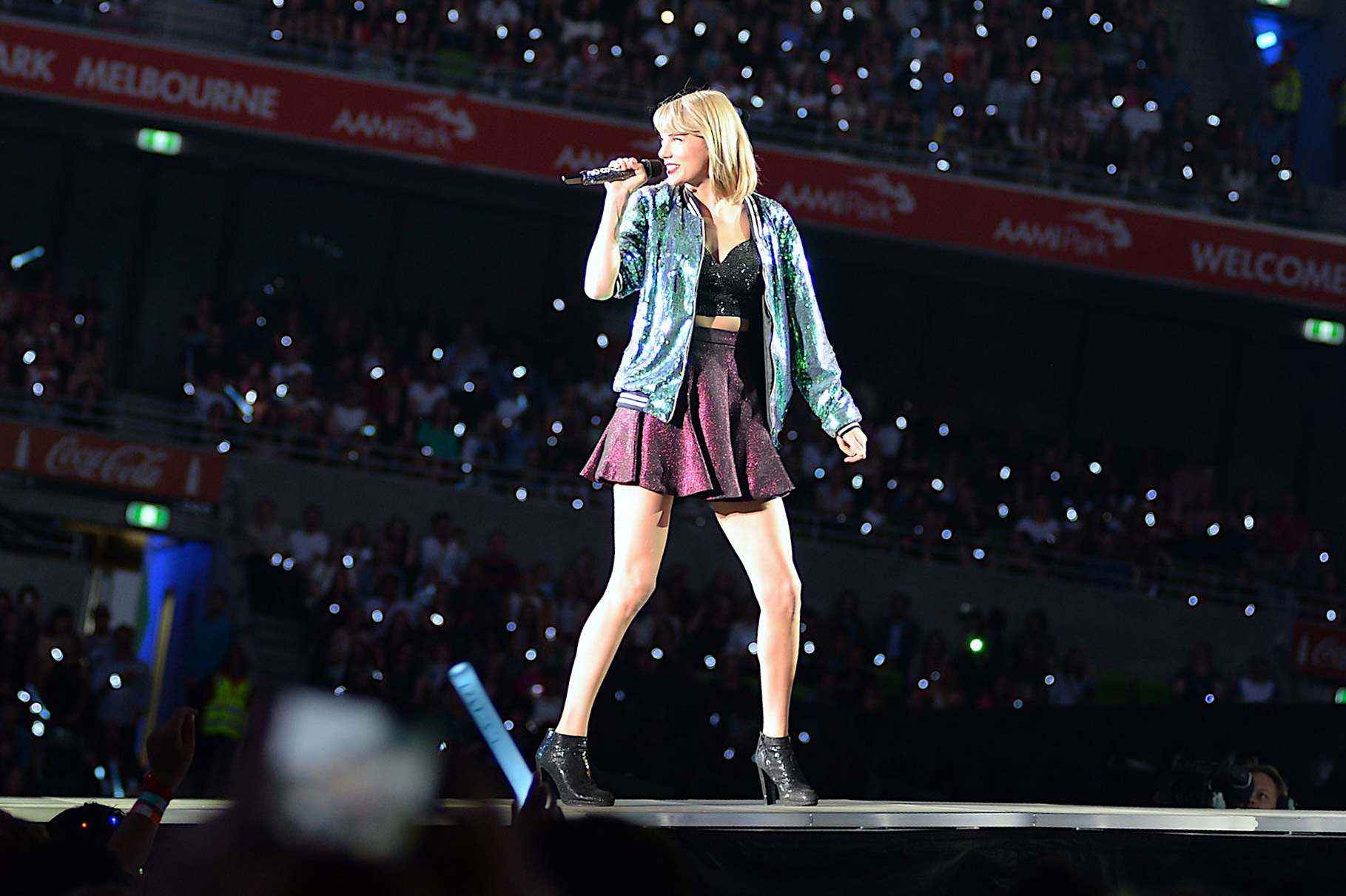 "At MAD, fashion and the decorative have long been valued as a critical visual language and no one speaks that language quite like Taylor Swift," said Alexandra Schwartz, the Museum's Curator of Modern and Contemporary Art, Craft, and Design. "Whether dressed down in a flannel shirt and untamed hair or literally dazzling her audiences in head-to-toe Swarovski crystals, Taylor gives greater meaning to the palettes, textures, and depths of feeling expressed in her songwriting."
While the exhibit runs, a series of public programs and events inspired by the creativity and passion of Swift's ardent fan base will also take place at the museum. Film screenings and karaoke are on deck. Better yet, The Store at MAD will stock a curated selection of Taylor Swift merch, including apparel and accessories.
Tickets to this special exhibit cost $25 per person and include access to all exhibitions on view. Members of MAD can also take advantage of an invitation to a members-only preview on Thursday, May 18.