It takes a long time to untangle how I feel walking through Fort Greene's Commodore Barry Park during the thirteenth annual Afropunk Music Fest, my fifth in six years. It's hot. These are the dog days, when New York sweats and contracts. The crowd is massive and brown and as always colorfully, meticulously attired. Flower crowns and thick curls. Bare skin and bejeweled lips and open toes and Doc Martens. We are ferocious about taking up space and getting to where we want to be. There are near stampedes before Erykah Badu, the headline act for the second day of shows, and at the end of Ibeyi's set earlier that day, and before Miguel's performance on the first night. When I am watching Janelle Monáe sing and dance a confident, carefully choreographed set with ample nods to James Brown, a girl edges by me to hold on to the steel railing I'm leaning into to catch herself from passing out. Afropunk has grown into a different, bigger, possibly unruly, version of itself.
RECOMMENDED: Full guide to Afropunk Festival
I live in Brooklyn, where the very first Afropunk was held in 2005, but many travel long distances to attend. Last year, a young relative, newly out, came from the Bay and went to the fest for the first time with a group of straight and queer friends she'd known in high school. She stayed with me, and I realized it was the perfect time to stay home, to get out of her way. That is, after all, what the festival, at its essence, is all about: Making your own way—a harmless notion that has been fraught for Black people, even in ostensibly permissive and liberal subcultures, even in realms we've helped create. I thought about what I'd found in New York since I'd left Memphis, our hometown. How Brooklyn, specifically had let me live full out—to find work and dance and make love and read books—in relative peace, more than any other place I'd ever lived. My relative deserved to have her space. I didn't wait up for her to come home. She told me she liked it and made plans to go again.
Originally a set of shows organized by James Spooner and Matthew Morgan after Spooner's 2003 documentary about marginalized Blacks in punk scenes, Afropunk has spread to Atlanta, Johannesburg, Paris and London. Major brands like P&G have booths in an area called the Marketplace. The Metropolitan Museum of Art offered a space for crafting. "I've been coming since it was free," Natasha from Harlem told me, as we sat outside the Gold Stage waiting for Ibeyi. Natasha said she'd volunteered for admission. (Afropunk's volunteer exchange, whereby a person can choose from an assortment of charities, offers an opportunity to earn tickets to the fest.) This year, she'd worked for a full day at Meals on Wheels and gotten a wristband for one day of performances. Last year, her volunteer time got her access to the entire weekend of shows. A woman passed by in a multicolored tulle frock like Natasha's, wearing similar face jewelry, and they reached out to each other, touched hands. Natasha turned back to me and told me to try the pommes frites from the booth nearby, and that wristbands for the sold-out festival were selling for double the listed price on Craigslist.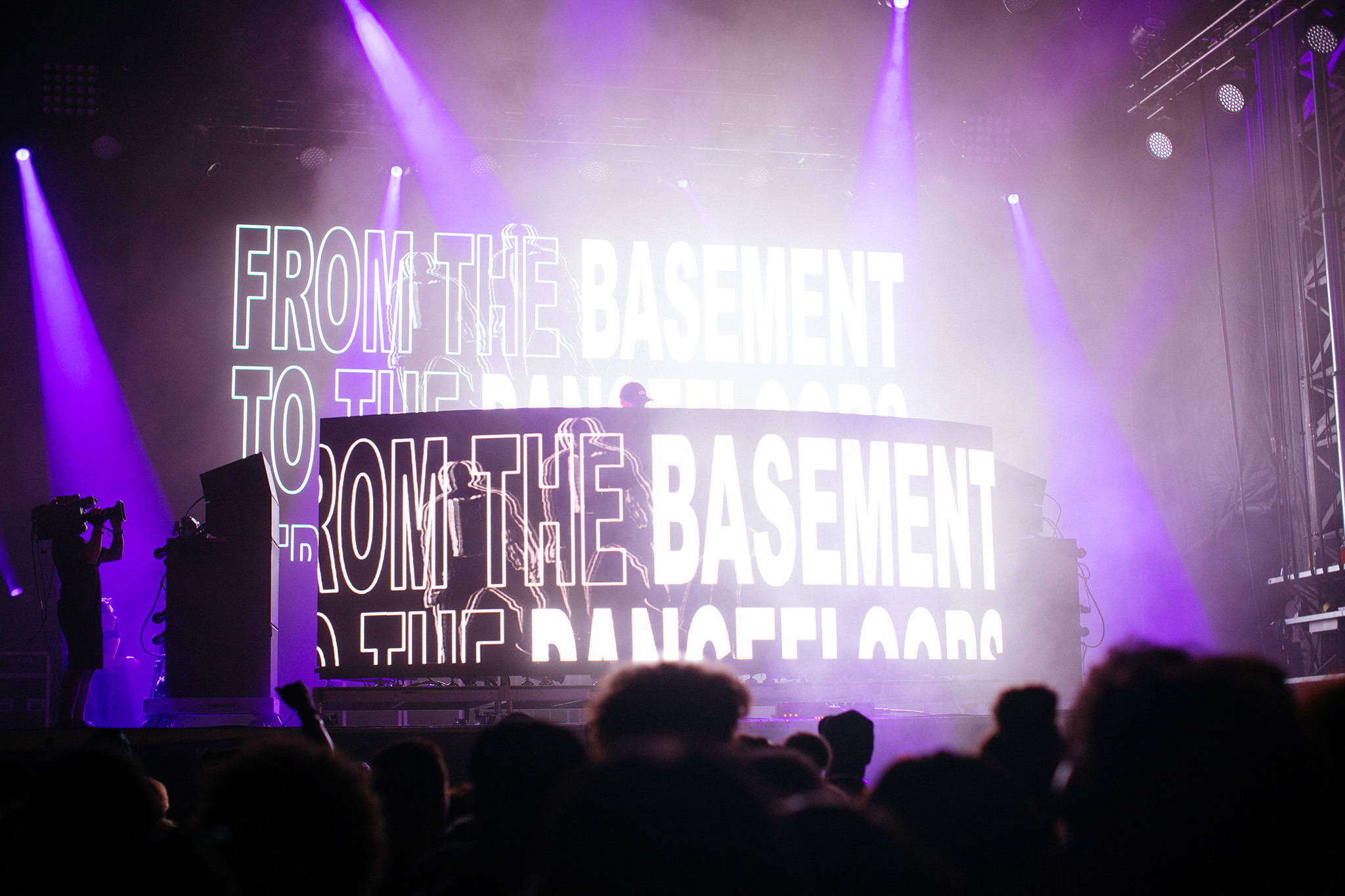 In past years, the sound quality and close proximity of stages in Commodore Barry Park made it difficult to hear the bands. I remember a trying time at Me'shell N'degeocello's set in 2015, and that I couldn't make out any lyrics during Angel Haze's in 2016. The acts I saw this year sounded beautiful and distinct. Lion Babe's Jillian Hervey has a brassy, warmly textured voice and strong command of the stage. The talent of PowerJam—an homage to pioneer Black women in rock like Sister Rosetta Tharpe and Tina Turner curated by Toshi Reagon—included a mix of well-known and up and coming powerhouse vocalists such as Nona Hendryx, Kimberly Nichole and Sophia Urista. It was a particularly combustible set. The guitarist Kat Dyson, who has worked with Prince's New Power Generation and Cyndi Lauper, gave me chills.
Aside from rising admission prices and corporatization, the major criticism I've heard of Afropunk recently is that it emphasizes mainstream Black acts and is no longer punk. Black people who loved Sid Vicious and Patti Smith and found a voice in the documentary after marginalization in punk scenes around the country, critics say, no longer have a home in the festival. But what is considered punk is loosely defined, even in the documentary. "Being black and being a punk rocker are pretty similar," Grant Greys says in the film. Early hip-hop and punk scenes in New York were adjacent and in relationship. Toshi Reagon's PowerJam brought home how rock is Black at its root, anyway, and the festival's producers made sure punk-influenced acts like Black Pantera, Black Rabbit and Blxpltn were on the bill. Still, for a festival that calls itself "the other black experience," it's notable that most people who come are there to see the mainstream acts. A woman from Baltimore told me that it was her first Afropunk, and she'd only traveled because of how badly her sister wanted to see Monáe.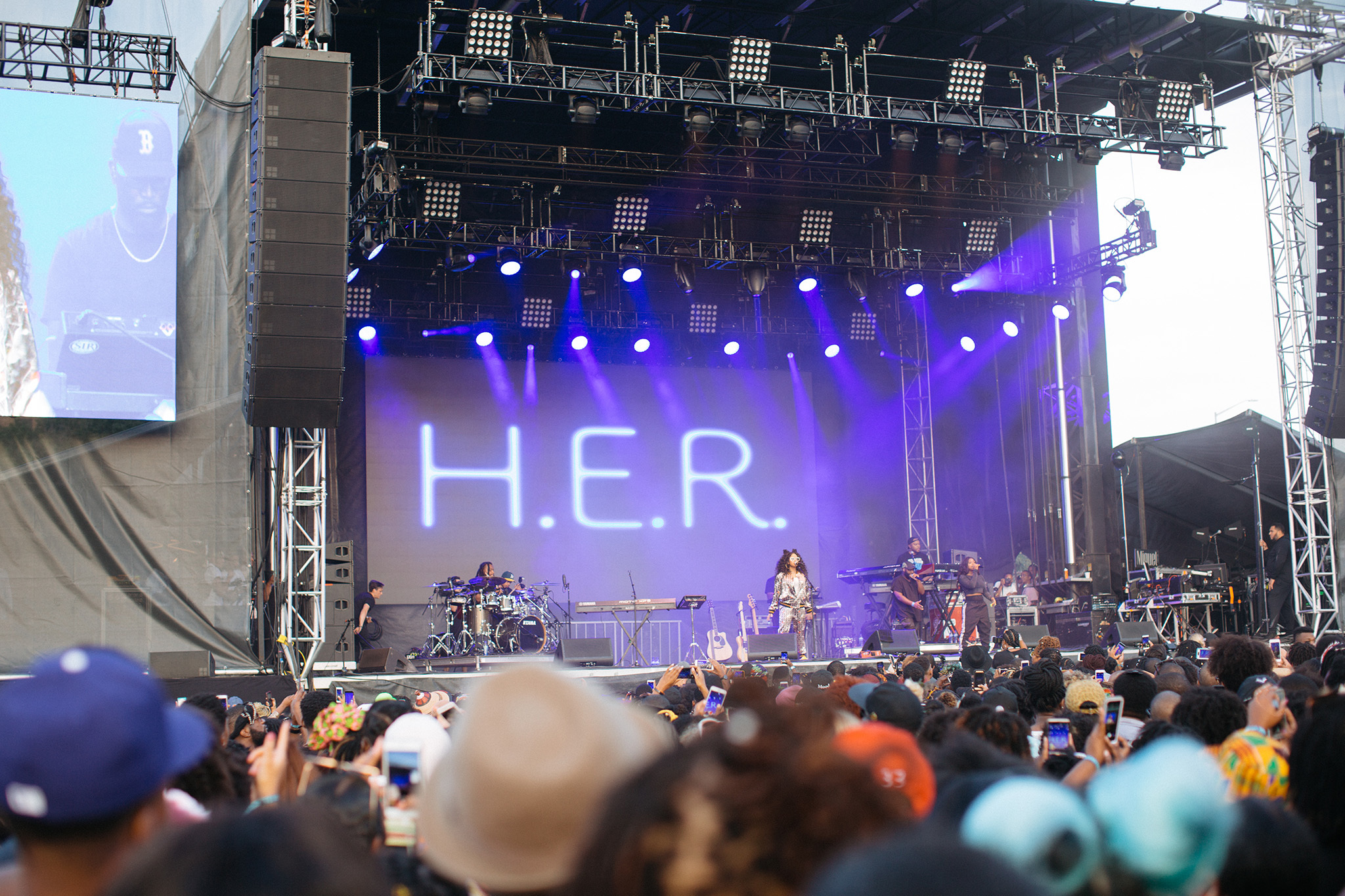 If Afropunk has become diluted or less of itself, it isn't the fault of the mainstream acts, or of the crowds who come from afar to enjoy them. It certainly isn't the fault of the Black queer kids who come to revel in acceptance and body positivity and multitudinous Black beauty. It isn't so much the fault of brands, or the white people who come, although one does have to wonder at the boldness of so matter of factly entering a space billed as "safe" and uniquely Black. It is just that Afropunk has grown, and with growth, there is always also loss. Market forces have made diversity a corporate imperative. Blackness, and especially quirky, creative, alternative Blackness, is now hot, Instagrammable, hashtaggable.
When Aretha Franklin, the first woman inducted into the Rock and Roll Hall of Fame, passed away last week, I was worried her death might mean that the music she helped create would also die. It was born of many influences, not least of all a spirit of rebellion and demands for space. But I'm convinced that as long as there are Black people, as long as there is America, there will be a need for a language of a defiant insistence and the will to create it. Afropunk's unrelenting crowds and heavy interest from corporations are proof that what the festival is at its essence is interesting, needed and intact. It may need to evolve, again; it may need to look different to meet its mission. It cannot accommodate the interests of the punk kids, the social influencers, the black middle class, the black celebrity class and everyone else understandably drawn in, without friction. The festival is in a moment of transition, and choices will have to be made. Natasha from Harlem told me that she'd keep coming to Afropunk, but missed what it used to be.