Last year, the CAMP flagship store at 110 5th Avenue by 16th Street transformed into an immersive experience inspired by then-hit Encanto.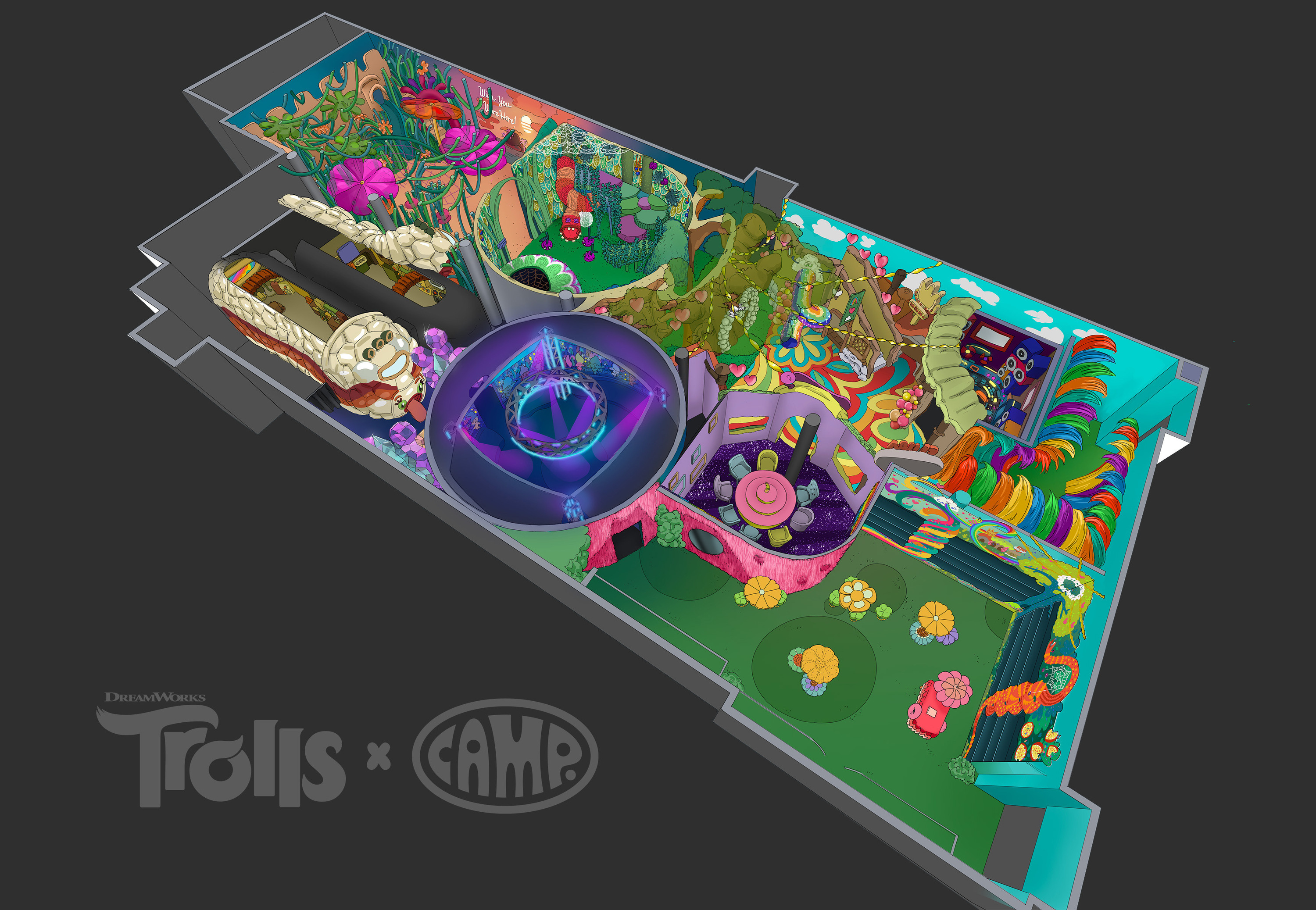 This year, the toy store will pay homage to new film Trolls Band Together, scheduled to drop in theaters on November 4, turning the 4,500 square feet of space into a rainbow-colored extravaganza complete with live music, dancing, glitter and more.
Trolls x CAMP will officially open on November 17 but tickets to the immersive experience are already available for purchase right here.
Visitors will get to sing and dance to classic pop songs and new tracks—including *NSYNC's much-anticipated latest drop!—snap selfies with Branch and Poppy; spend some time at Mr. Dinkles' Sparkle Spa; play inside Bergen Town, the awesome Troll Tree and Vacay Island's pool noddle jungle gym and—wait for it!—slide through a Troll hair-filled tunnel that they are aptly referring to as a trunnel.
We promise that a bit of sparkle will go a long way, especially in given the current world order.