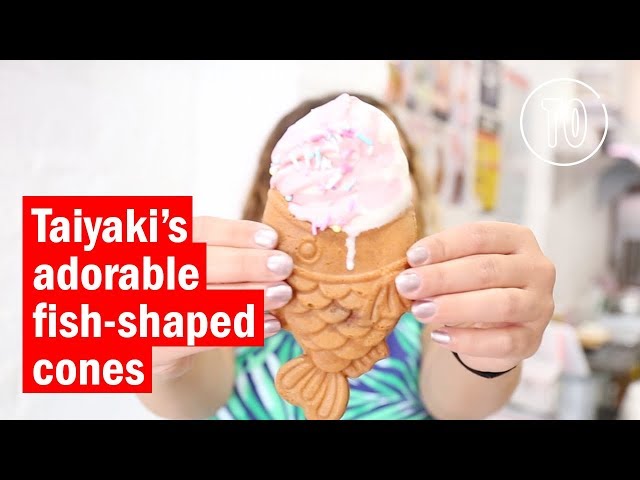 Unicorn ice cream cones are so passé. Ice cream shop Taiyaki is ignoring the winter weather and continuing to churn out its highly Instagrammable cones this season. There were already the classic fish-shaped cones and the aforementioned unicorn cones, and now there are Christmas tree cones.
The dessert is crafted from a green matcha cone topped with mint green tea ice cream. It's coated in green sprinkles and crushed peppermint, and it's topped with a star, of course. You could also swap out the matcha cone for a fish cone or even a red cone, if you really feel like being festive as f--k.
It's the perfect thing to get instead of plowing through the anxiety-inducing crowds of tourists to get to the Rockefeller Center Christmas tree. Because deep down in your heart, you know that's there's really no wrong time of year to eat ice cream.
Sign up to receive great Time Out deals in your inbox each day.​