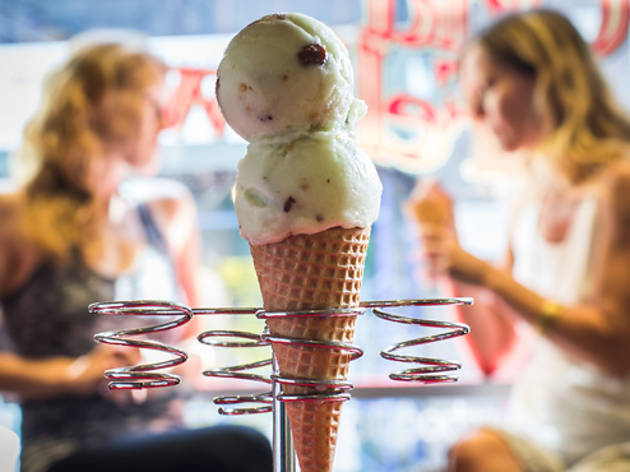 The 13 best ice cream shops in NYC
If you're looking for the best ice cream, NYC is packed with acclaimed newcomers and old frozen favorites
We love ice cream in all its forms—and all year round. Though we'll happily partake any time, ice cream, like music festivals, picnics, and outdoor dining, is a joyful harbinger of spring and summer. Just try to be grumpy with a great big ice cream cone on a sunny day—you cannot! And New York City has an abundance of options for when you can't catch the Mister Softee truck. These are our favorite classic, offbeat, unique and traditional ice cream offerings this season.
An ice cream shop we love so much that we welcomed them into Time Out Market
Sugar Hill Creamery owners Nick Larsen and Petrushka Bazin Larsen's seasonal ice cream flavors are often inspired by their Midwestern and Caribbean backgrounds as well as their longtime home of Harlem. The husband-and-wife team has been crafting distinct ingredient combinations out of their Central Harlem store since 2017, and devoted fans hungry for frozen treats that you won't find in the supermarket led the pair to open a second location in Hamilton Heights just a few years later. Stop by often—there's always an innovative new flavor to try.
More ice cream in NYC stories
See the best ice cream shops in America
Whether you like oddball flavors or your taste is more vanilla, get your frozen fix at these top ice cream shops, from classic parlors to new-wave purveyors
Related videos
First look at the Museum of Ice Cream in NYC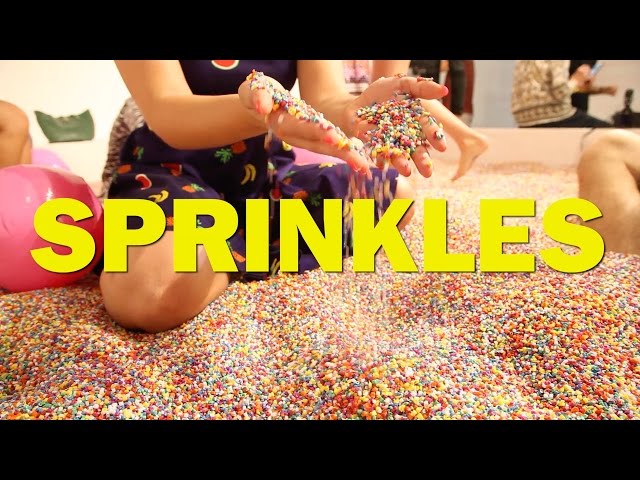 Watch what happens when kids try hipster ice cream flavors