The best ice cream NYC has to offer
If you're looking for the city's best ice cream, NYC is packed with acclaimed newcomers and old frozen favorites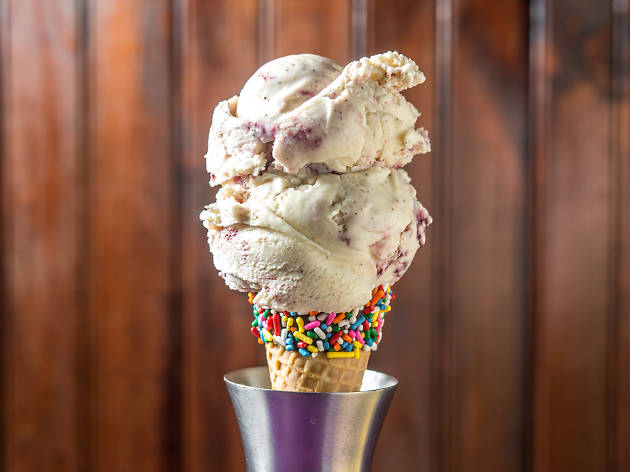 No matter what the season, there's never a wrong time for some of the best ice cream NYC has to offer. And luckily for fellow frozen-treat lovers, you don't have to go sprinting after Mister Softee for a licking of summer's finest sweets. Instead, head to one of New York's top parlors or best food trucks, which turn out oddball flavors, gargantuan sundaes and whimsical ice cream sandwiches built atop the best donuts in NYC. Whether you want a classic scoop or a cone of the best soft serve, you'll find all that and more at these shops serving the best ice cream in NYC.
More ice cream in NYC stories
See the best ice cream shops in America
Whether you like oddball flavors or your taste is more vanilla, get your frozen fix at these top ice cream shops, from classic parlors to new-wave purveyors
Related videos
First look at the Museum of Ice Cream in NYC
Watch what happens when kids try hipster ice cream flavors
Sponsored listing
Niu Noodle House
Cantonese-style noodles are the focus of this 60-seat Chinese eatery. Choose from six types of homemade varieties (traditional, rice, egg, udon, wheat and buckwheat), paired with local ingredients, from noodle whiz Fang Wei Zehang. Also on the menu: dim sum, including pork-and-crab soup dumplings.
Venue says: "Join us for Happy Hour daily! Monday - Saturday 4-7PM and All Day on Sunday! Grab a cocktail or two and enjoy some of our Delicious Dishes!"