Looking for an elevated movie-going experience? This summer, you can watch classic movies like Casablanca, Clueless and Goodfellas on a Manhattan rooftop while sipping wine and snacking on vegan popcorn.
Rooftop Cinema Club in midtown is back this summer, and they just announced an impressive slate of movies starting on May 4.
RECOMMENDED: NYC's best summer music festivals of 2023
No matter which movie you pick, the city's skyline serves as a stunning backdrop, as the cinema's located on the Skylawn rooftop of the Embassy Suites Hotel on West 37th Street. But don't worry about background noise because each guest gets their own wireless headphones.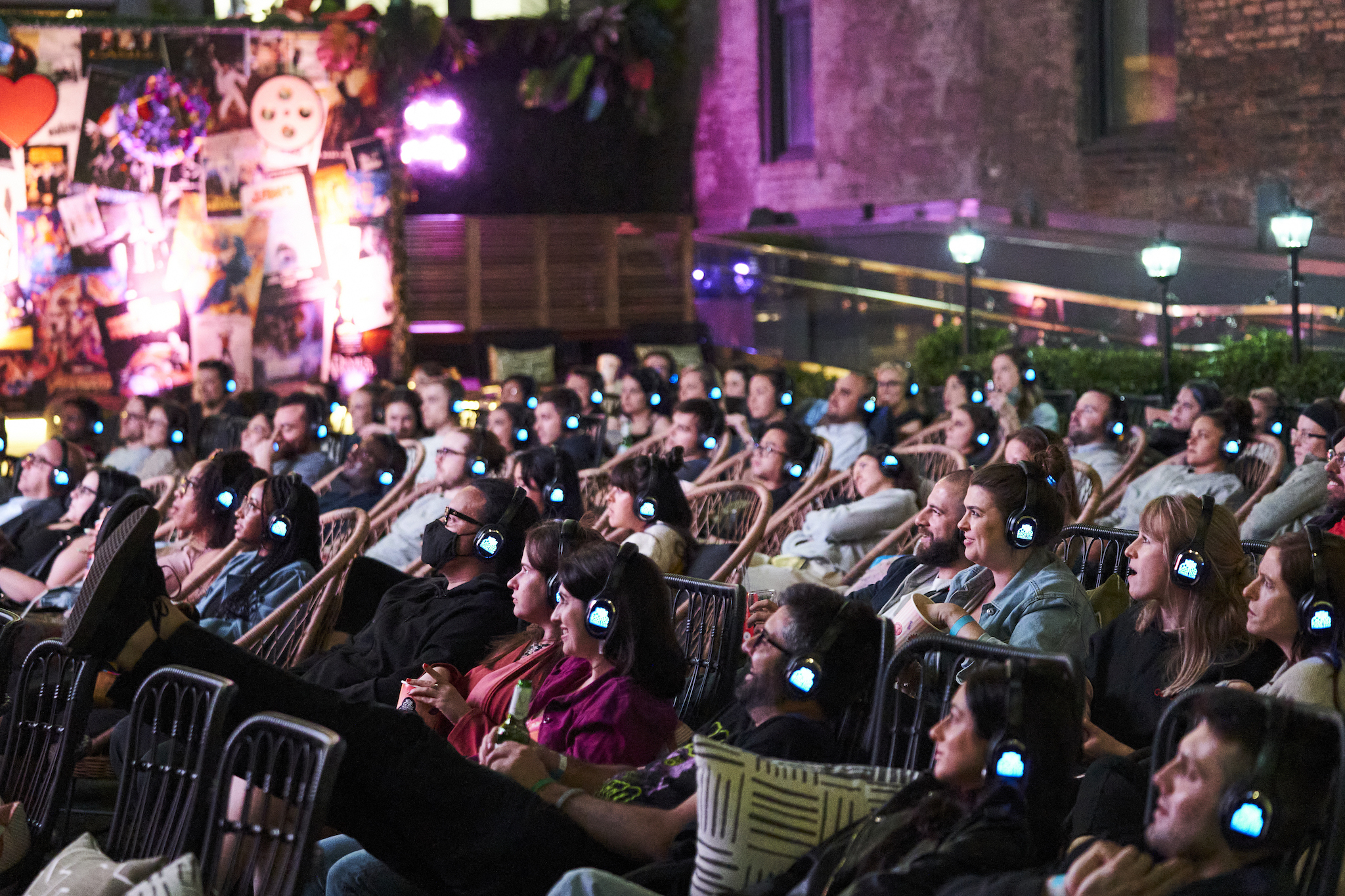 Snacks are, of course, an important part of the movie-going experience, and Rooftop Cinema Club delivers with hot dogs, Bavarian pretzels, nachos and popcorn. There's also a full bar on site with beer, wine and themed cocktails.
A few more tips: If you're going to a daytime screening, wear some sunscreen; if you're going in the evening, bring a jacket. The cinema's cashless, so be sure to bring a debit or credit card. As for pricing, tickets range from $19.50 to $28.50, and you can reserve a lounge chair or a premium lounge chair.
Keep an eye out for themed movies around special events, like Pride, Juneteenth, Mother's Day and Father's Day.
You can check out the entire season's schedule and buy tickets right here. Below, we've highlighted just some of the awesome movies that are included in the roster.
Movies to see at Rooftop Cinema Club this summer
Thursday, May 4 (Star Wars Day), 8pm: Star Wars: The Empire Strikes Back
Saturday, May 6, 5:15pm: Clueless
Sunday, May 7, 8pm: Everything Everywhere All At Once
Thursday, May 11, 7:45pm: The Great Gatsby
Sunday, May 14, 1:45pm: Casablanca
Friday, May 19, 8pm: Pretty Woman
Thursday, May 25, 4pm: Goonies
Monday, May 29, 4:15pm: The Breakfast Club
Thursday, June 1, 8:30pm: The Rocky Horror Picture Show
Saturday, June 3, 10:30pm: Goodfellas
Thursday, June 8, 4pm: Breakfast at Tiffany's
Tuesday, June 13, 5pm: The Sandlot
Friday, June 23, 8pm: When Harry Met Sally
Friday, June 30, 11pm: Drive
Sunday, July 2, 4:30pm: Dirty Dancing