"Let Me Tell You" is a series of columns from our expert editors about NYC living, including the best things to do, where to eat and drink, and what to see at the theater. They publish each Wednesday so you're hearing from us each week. Last month, Things To Do Editor Rossilynne Skena Culgan put Chat GPT to the test in planning a weekend in NYC (spoiler: it failed miserably).
Just an hour north of Manhattan, there's a place where the howling of wolves replaces the screaming of sirens. Up a steep, hidden road in Westchester County, several dozen wolves live at the remarkable Wolf Conservation Center, and you can visit them for a variety of programs—including one called Sleeping With Wolves.
I tried this nocturnal experience a few weeks ago and am still thinking about how meaningful it was, so I wanted to share why it was worth the trip and how to make the most of your experience.
First, some background on the Wolf Conservation Center. It was founded to help the survival of wolves through education, advocacy, research and recovery. The center is home to 32 wolves, including Mexican gray wolves and the critically endangered red wolves. While some wolves live long-term on the property, the goal is to breed the wolves on-site and carefully release them into the wild where permitted.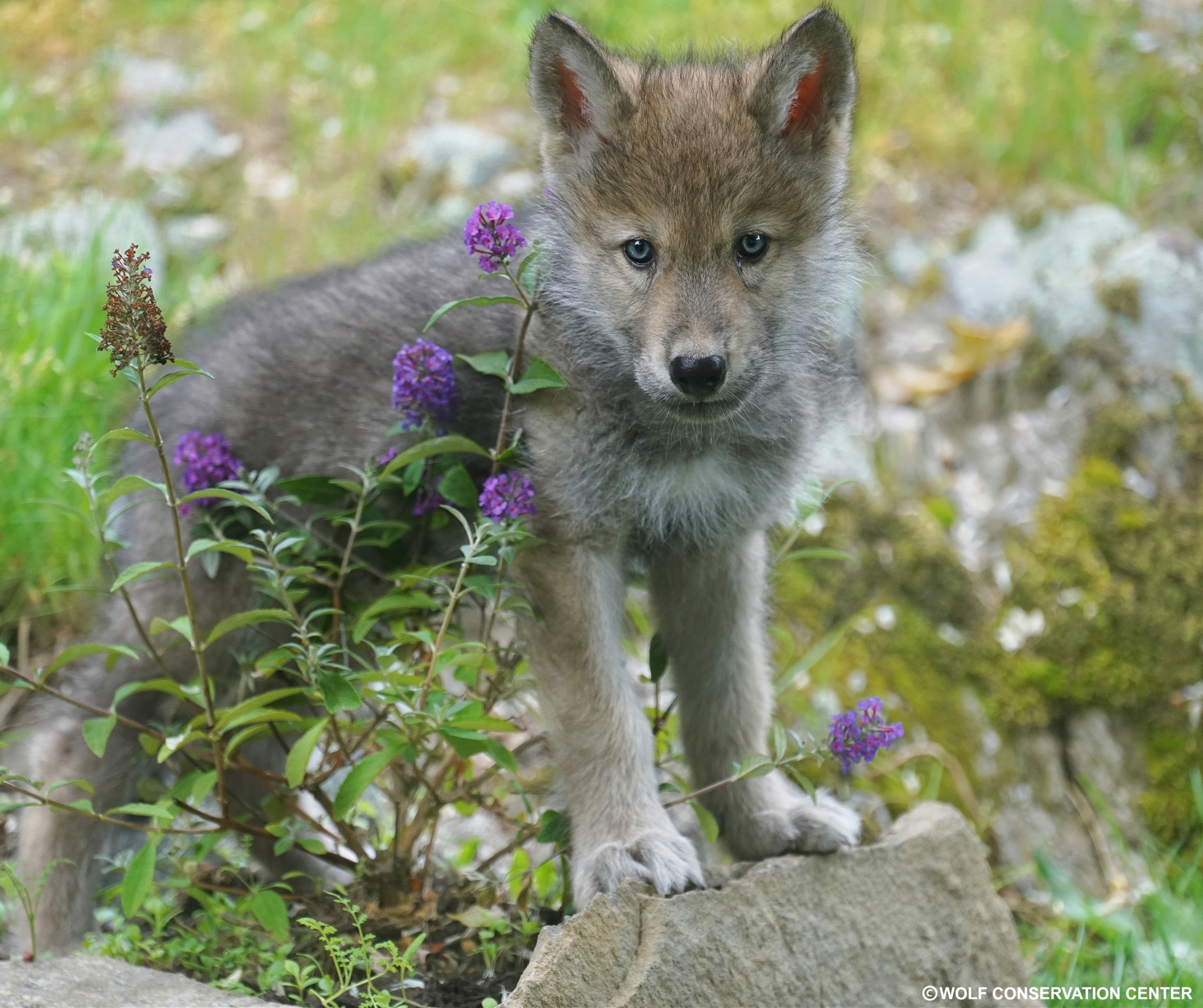 What to expect during the sleepover
During the sleepover, you'll first learn from an expert staff member about the history of wolves in America, how their population was decimated by humans and why it's so important to help wolves thrive once again.
After the educational lesson, you'll get to see the wolves with your guide. The wolves are kept in fenced enclosures, so you won't be getting too close to the animals. There is no physical contact with the wolves. The staff member will throw some meat over the fence to the ambassador wolves named Alawa and Nikai, and you can watch as they jump to grab morsels between their teeth.
After that, it's time for the humans to eat. Expect a pizza dinner with lemonade and iced tea, which you can eat at picnic tables outside or take to your tent.
For the rest of the evening, visitors are welcome to go see the wolves in their enclosures and watch as they go about their daily lives. There's a movie (a documentary about wolves, of course) and time for s'mores at a campfire before bedtime.
In the morning, you can grab some breakfast (oatmeal, bananas and coffee), visit the wolves again and pack up to head home.
In all, I ended up seeing three wolves (Nikai, Lava and Tyke) during the adventure. If you can't make it to Westchester County, you can watch them on webcams anytime.
Accommodations
The accommodations were the biggest source of questions I heard from friends when I told them I was going to a wolf sleepover: Where are you sleeping? And, perhaps more importantly, where are the wolves when you're sleeping?
Humans get a spacious 10-foot-by-10-foot tent to sleep in. It's already set up, so all you have to do is bring your overnight items, like bedding and clothing.
As for the wolves, they sleep in their enclosures and are separated from guests. The enclosures, however, are not too far from the tents. If you're lucky, you'll even get to hear the wolves howl in the middle of the night. After learning about these amazing animals, hearing their howls felt more mesmerizing than scary.
Tips to make the most of your sleepover
Register in advance: Sleepovers are available from May through October. Advance registration is required—and dates fill up quickly!

Arrive on time: The sleepover runs from 5pm (or 6pm, depending on the day) until 8am the following morning. Be sure to arrive promptly so you've got time to set up your items inside your tent before the programming starts. With no traffic, the drive clocked in at one hour from Columbus Circle.


Keep the costs in mind: It costs $340/four-person tent. The center provides a tent, and you can fill it with two, three or four people. You'll need to drive there, so if you need to rent a car, remember to budget for that as well. I bought this experience as a Christmas gift for my animal-loving husband, so for me, the cost was worth it for us to attend together. Plus, I wanted to support the organization's mission, and that felt like money well spent.


Pack appropriately: I'm not a seasoned camper, so I don't have a sleeping bag or sleeping pad. My improvised yoga mat/blanket situation wasn't the most comfortable set-up. If I were to go again, I'd try to borrow or buy some better camping gear to avoid the backache.


Be respectful of the animals: Your guides will give you plenty of instruction; be sure to follow their lead about how to behave. Remember we're on the wolves' turf, and they may not come out to greet you.
A few facts about wolves
During the visit, I learned so much about wolves that I never knew—and learned how pop culture tends to villainize these important creatures. The staff was extremely willing to answer guests' questions about wolves, so come with curiosity. Here are a few facts I learned from the Wolf Conservation Center.
Red wolves eat white-tailed deer, raccoons, rabbits and other rodents such as mice and nutria. Gray wolves eat elk, moose, mule deer, white-tailed deer, bison, caribou, mountain goats, beaver, rabbits and musk oxen from the Arctic. They hunt in packs.


Wolves howl to communicate with one another over long distances, whether that's to locate other wolves, advertise the size of their pack, warn other packmates of danger or simply to sing.


It's hard to raise a wolf pup. The average survival rate of a wolf pup to reach its first year is just 50%. That makes the role of the Wolf Conservation Center even more important.
View this post on Instagram
Why go?
For me, the trip was meaningful on several levels.
First, it offered a precious chance to get out of the city and into the wilderness. It always mesmerizes me to see the skyscrapers melt away into tall trees and open land.
But most importantly, Sleeping with Wolves gave me an appreciation for wolves in a way that I'd never experienced before. It instilled in me the importance of helping these creatures and the pride in knowing that a New York organization is doing just that. I can still hear their howls echo in my ears, and I now know that it's on all of us to make sure those howls don't go silent.