"Let Me Tell You" is a series of columns from our expert editors about NYC living, including the best things to do, where to eat and drink, and what to see at the theater. They publish each Tuesday so you're hearing from us each week.
What if I were to tell you that there's a free app that allows you, every day, to buy some of your city's most delicious food for a third of the price, or even less?
This is not a hypothetical scenario: If you have met me at some point in the past year and a half, there's a strong chance that I have told you about this app. I use it all the time, and I have been proselytizing it to more or less everyone I know. But I have been reluctant to tell you, dear reader, about it—until now—for selfish reasons: I didn't want too many people to find out about it, for fear that they would poach the deals that have become so dear to me. But I am ready to come clean. The app is called Too Good to Go, and it is too good to go on hiding from you.
RECOMMENDED: The 21 best cheap eats in NYC
Too Good to Go was launched in Europe in 2015, and arrived in North America in late 2020. Its official raison d'être is the reduction of food waste, which has major detrimental effects on the environment. To that end, the app has devised a system to connect sellers that might otherwise throw away perfectly good products—such as bakeries, pizza places, specialty shops and grocery stores—with customers who will take them for a fraction of the normal cost. A surprise bag of food ordered through To Good to Go usually costs between $3.99 and $5.99.
Everybody wins. The seller gets some money for its food, instead of nothing. The buyer gets an unbeatable bargain. And both get the satisfaction of knowing that, in some small way, they are helping to fight climate change. The app even lets you track these things in specific terms: Since joining it, I have saved more than $3,600 on food costs and—by the app's calculations—reduced CO2 emissions by 1,940 pounds.
So what, you may ask, is the catch? There are several. Picking up the food is easy: You just go to the register, tell the employee that you're picking up a To Good to Go order, tap the app to complete the transaction and receive your surprise bag for takeout. But these bags are only available during specific times—often when the seller is closing or changing meal shifts—and you must pick it up during that window. That may require advance planning, especially if you have a particular food store in mind; many of the choicest ones sell out quickly, and some cities and neighborhoods have a lot more participating vendors than others. (I have tips on these questions below.)
Freshness is another concern, but this has not been an issue for me. Out of my many orders, I have never received food that had gone bad. A loaf of artisanal bread may not be quite as fresh in the evening as it was that morning, but unless your palate is quite refined, the difference isn't huge. And in many cases, thanks to generous portions, I've been able to stretch an order out for multiple meals. (I steer clear of the vendors with very low ratings.)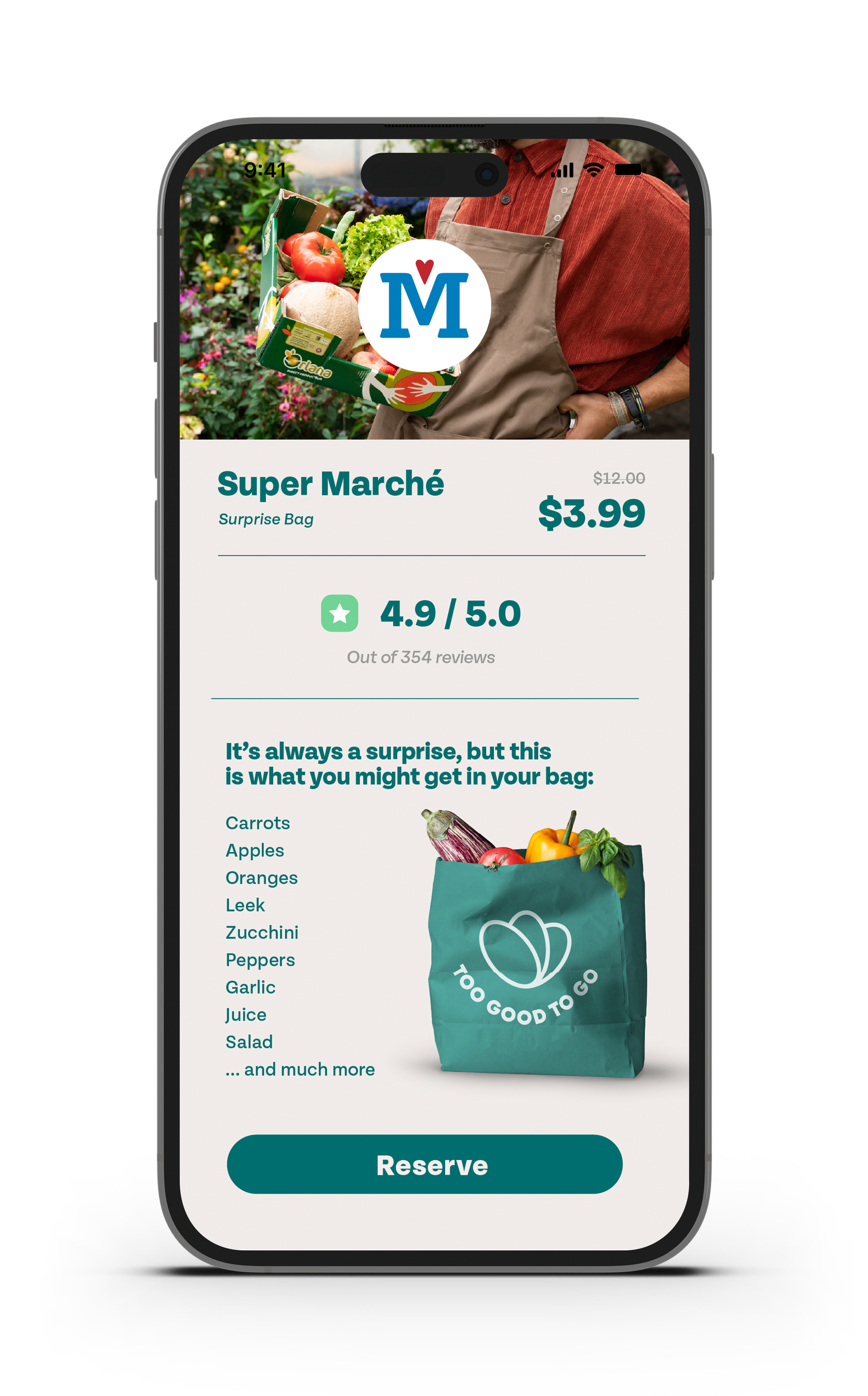 Now comes the most significant caveat. You may have noticed that I've been referring to To Good to Go purchases as surprise bags. That's because you don't get to choose their contents: They depend on what the seller is providing that day. At some places, the bags are roughly the same every time; at others, they vary greatly. (At one of my go-to destinations, Breads Bakery, I have received products ranging from whole babkas to sourdough loaves, rugelach, banana cake and tuna sandwiches)
That means that you're taking a risk when you make an order, especially if you're a finicky eater. But because you're only paying a third of the price at most, the risk is not prohibitive. Sure, sometimes you'll get a bag that doesn't thrill you. But you also may find, as I have, that the surprise aspect becomes part of the fun. Left to my own devices, I tend to fall into food ruts—eating the same thing over and over—and the randomness built into To Good to Go has helped me discover many new foods that I've really enjoyed but would never have ordered on my own. (I thought I loathed egg salad, for example, but the one at Breads turns out to be fabulous.)
With all of that in mind, here is some advice on how to get the most out of Too Good to Go, based on my extensive experience in the past 18 months.
Get to know the regular vendors in your nabe. The search function allows you to see vendors within a radius of 1 to 20 miles of where you are, organized on a list or a map—the list is clearer—and in dense cities like New York, I'd stick to a one-mile standard. If you tap the little square on the upper right of the Browse page, you can limit your search by date and time, category (Meals, Bread & Pastries, Groceries, Other) and preferences (Vegetarian, Vegan). Through a bit of trial and error, you will find the places in your area that have the best food and the best deals. I live in the West Village, so I often get meals from Dig, Hummus & Pita or Feast on Us, pizza from Two Boots or Made in New York and pastries from Barachou, Maman or Mah Ze Dahr.
Plan ahead. The app lets you view vendors in the vicinity of any given location, not just your current one, and you can search for offerings tomorrow as well as today. That makes it possible to scout in advance. If I know I'll be at my office in midtown, for instance, I may order from my favorite Cuban place, where every day at 4pm I can get a full meal of rice, beans and chicken for $3.99; if I know I'll be in the East Village at night, I may try to score a complete meal at 10pm from the hip Caribbean restaurant Miss Lily's for just $4.99. And don't hesitate to lock your orders in; if your plans change, you can cancel the pickup up to two hours before the appointed time without being charged.
Make full use of your favorites list. By pressing the heart button on a vendor's listing, you add that vendor to your favorites list—an invaluable tool for tracking the places you already like or are most interested in checking out. This will minimize the time you waste scrolling through vendors that don't appeal to you. But be sure to check the full list regularly; new vendors pop up all the time, and you may luck into a great opportunity.
Figure out when your favorites go live. New offers pop up on the app throughout the day, but not entirely at random: If you keep an eye out, you can see when vendors tend to make their offers available. Some of the most popular vendors in my area—such as Eataly, Murray's Cheese and Molly's Cupcakes—can sell out almost immediately. If you clock the time when they sold out, you can aim to claim them earlier next time.
Treat your vendors well. It's worth your while to make vendors happy with their experience. If you're happy with your order, leave a five-star review. Tip the employees who give you your surprise bags. And while you're in the store, consider buying something other than the bag—or coming back to buy items you discovered through the app. What comes around goes around.
Keep an open mind. Too Good to Go gives you a chance to go a little wild with your food. Embrace the unknown! Let the universe bring new things to you! Some surprise bags will be happy surprises, and now and then you'll get a dud, but the financial stakes are low. Variety is a good thing. Give it a go.