Coinciding with Climate Week, the High Line has just installed two giant new billboards by the Moynihan Connector and Lincoln Tunnel between 30th and 31st Streets urging folks to pay attention to important environmental issues that affect us all.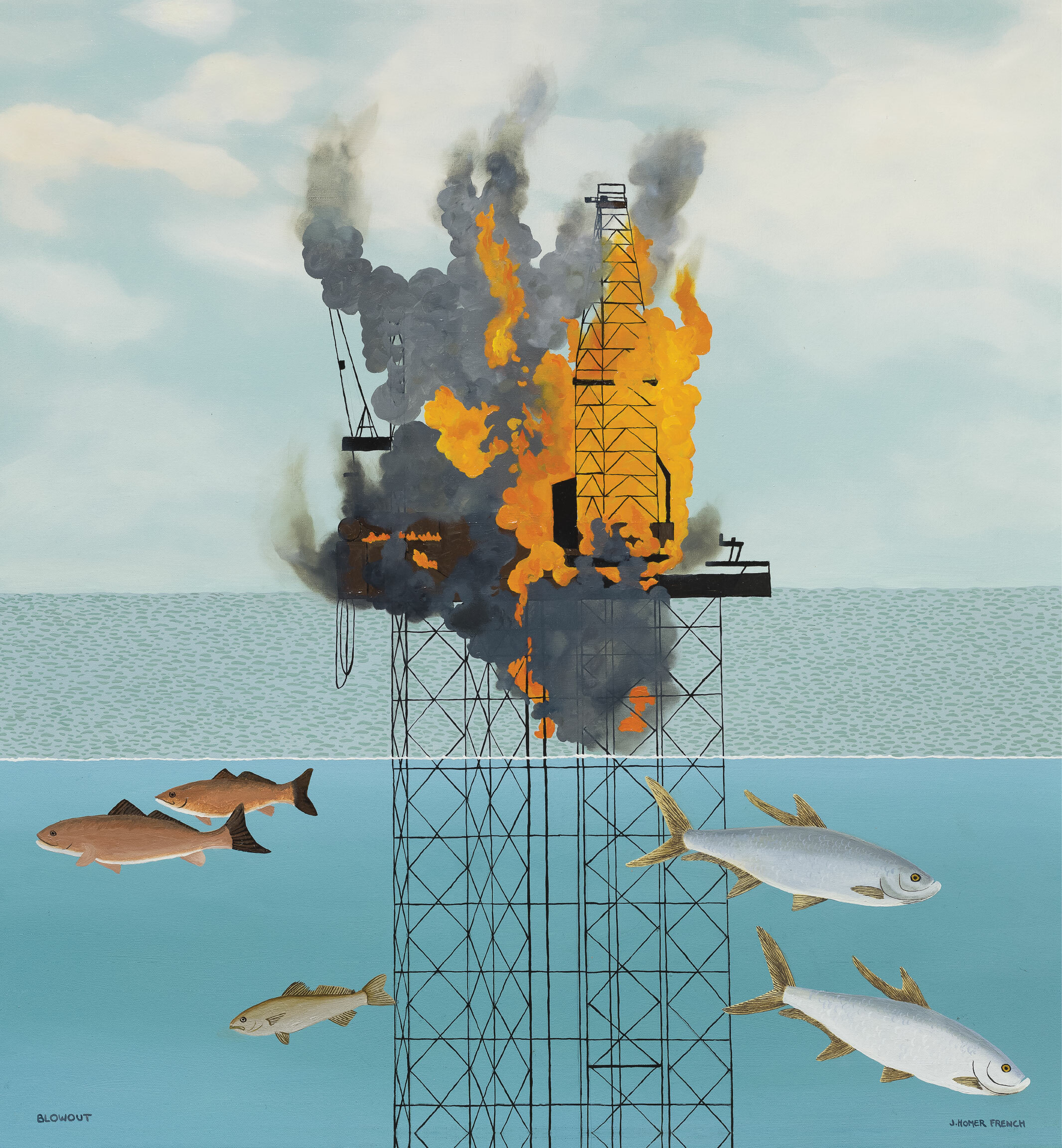 The artworks, two reproductions by painter Jessie Homer French, will be on view through December of this year and, according to an official press release, they "serve as urgent calls for climate justice, highlighting the impact of humans on the environment."
"Noah's Ark in the Coachella Valley" originally debuted in 2016, completely reimagining the biblical story of Noah and the flood. French chose to move away from the original narrative of the Old Testament, actually removing Noah and his family from the telling and focusing instead on the sorts of animals and plants that define the desert in her home state of California as a way to comment on the "uncertainty of humanity's place on earth."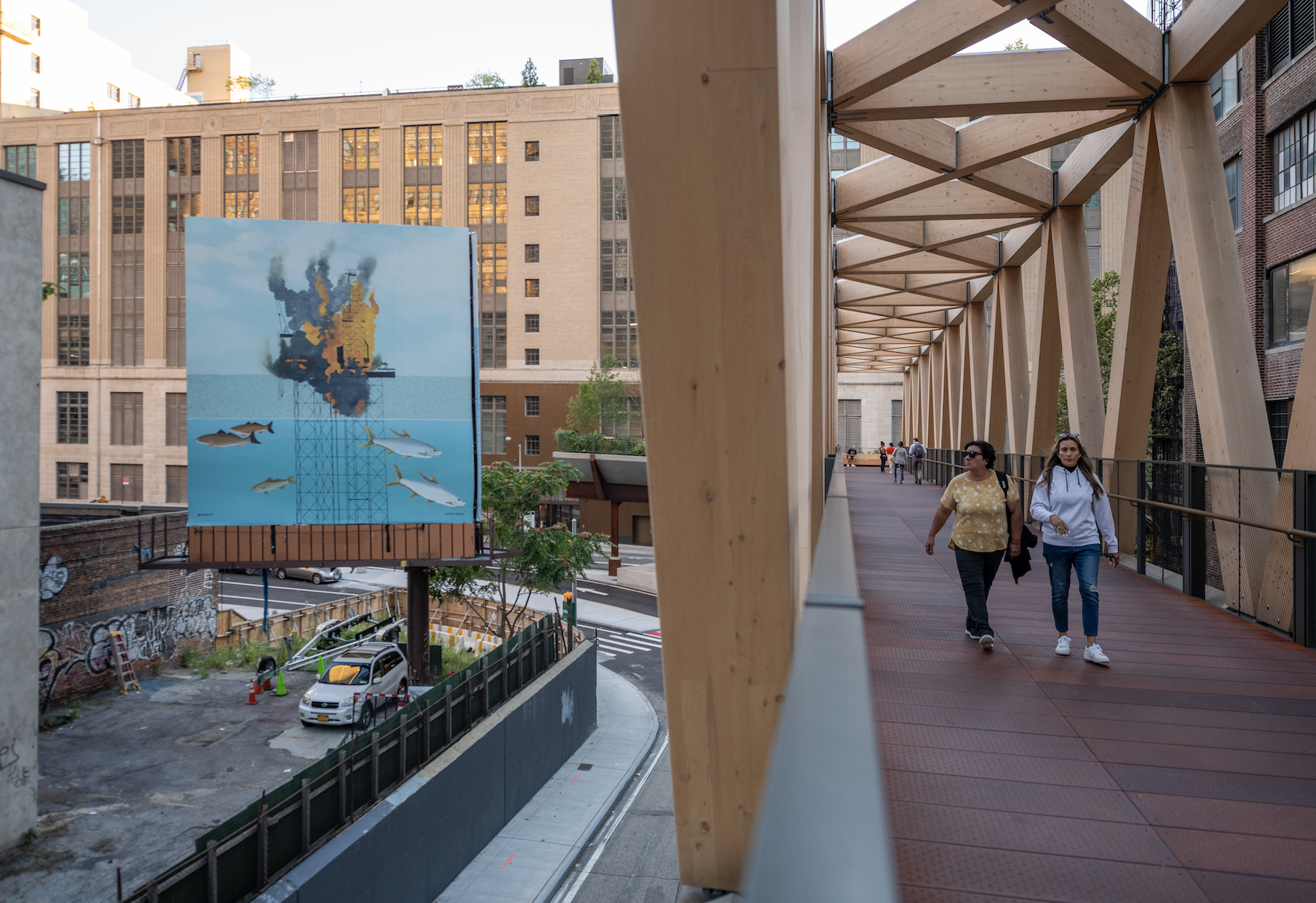 "Blowout," from 2020, calls out to the 2010 blowout of Deepwater Horizon, a tragic event that caused the largest marine oil spill in history, in its depiction of a blazing oil rig in the Gulf of Mexico. Almost heartbreakingly, French, who is a fly-fisher, decided to paint various types of fish around the rig to capture "a sense of naive calm amongst the playfully large sea life, all seemingly unaware that their ecosystem may soon be thoroughly destroyed."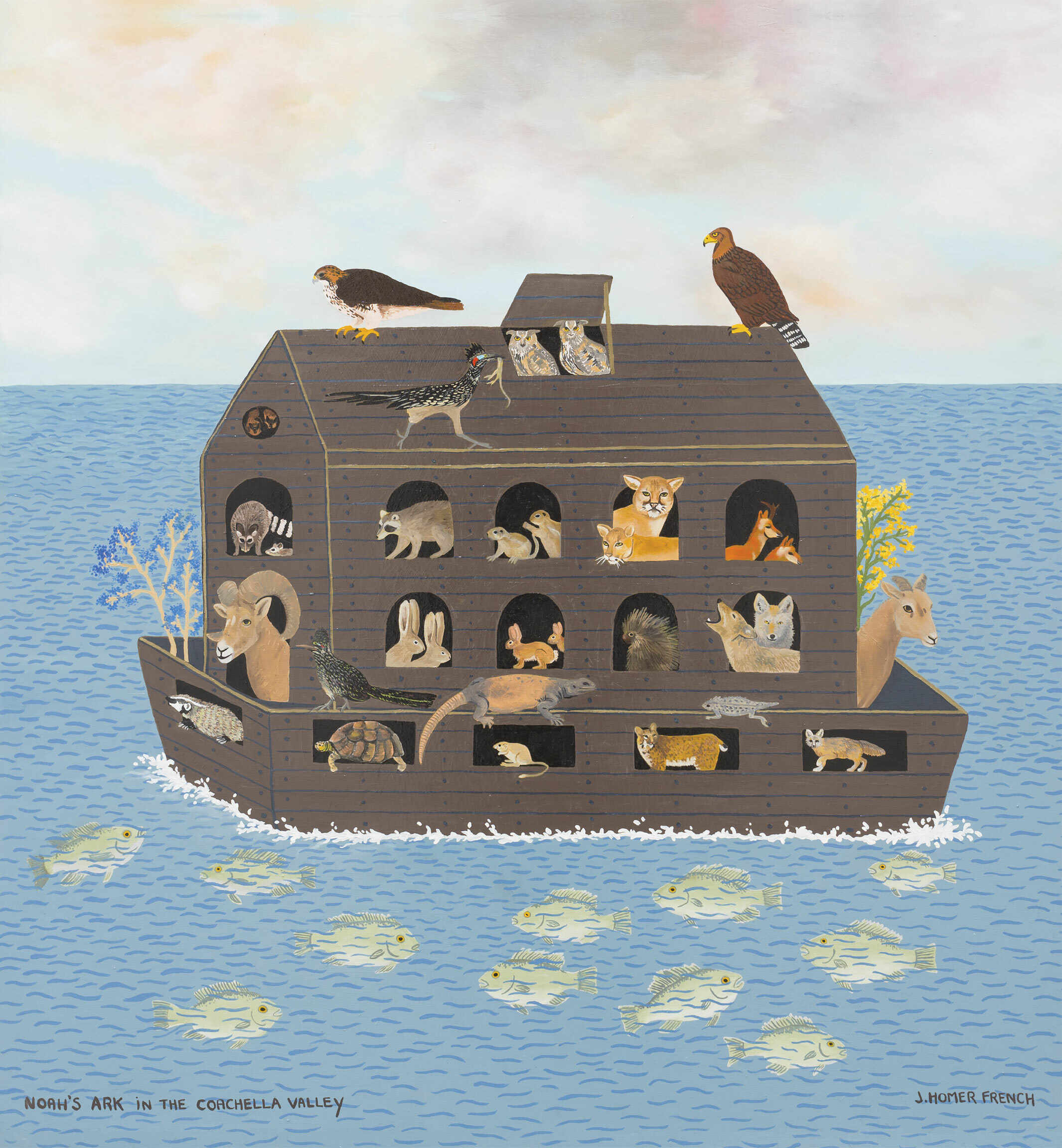 It is not by accident that neither one of the paintings features humans. In a way, it's all part of the message: the people of planet Earth are destroying the environment they call home without even realizing it.
The billboards, meant to be wake-up calls for all who pass by the high-trafficked area, also launch a new portion of the High Line that was previously unused. Expect the large posters to change every few months, perhaps tackling other important problems that deserve our attention.