"It costs a lot of money to look this cheap," is one of Dolly Parton's most famous lines.
To that end, Dolly's Swing & Dive, which opened today in Williamsburg, loosely plays off the busty singer's "My boobs are fake but my voice is real" business plan (here, the space is more refined than your dingy-but-cool watering hole). Owners Raffaello Vancouten and Devin Schuck recreated their vision of a dive bar "from your 20's" and as Vancouten says in a statement: "Devin and I took all the things we love most about a dive bar, like the boisterous attitude and cheap drinks, and made it just a little more grown up."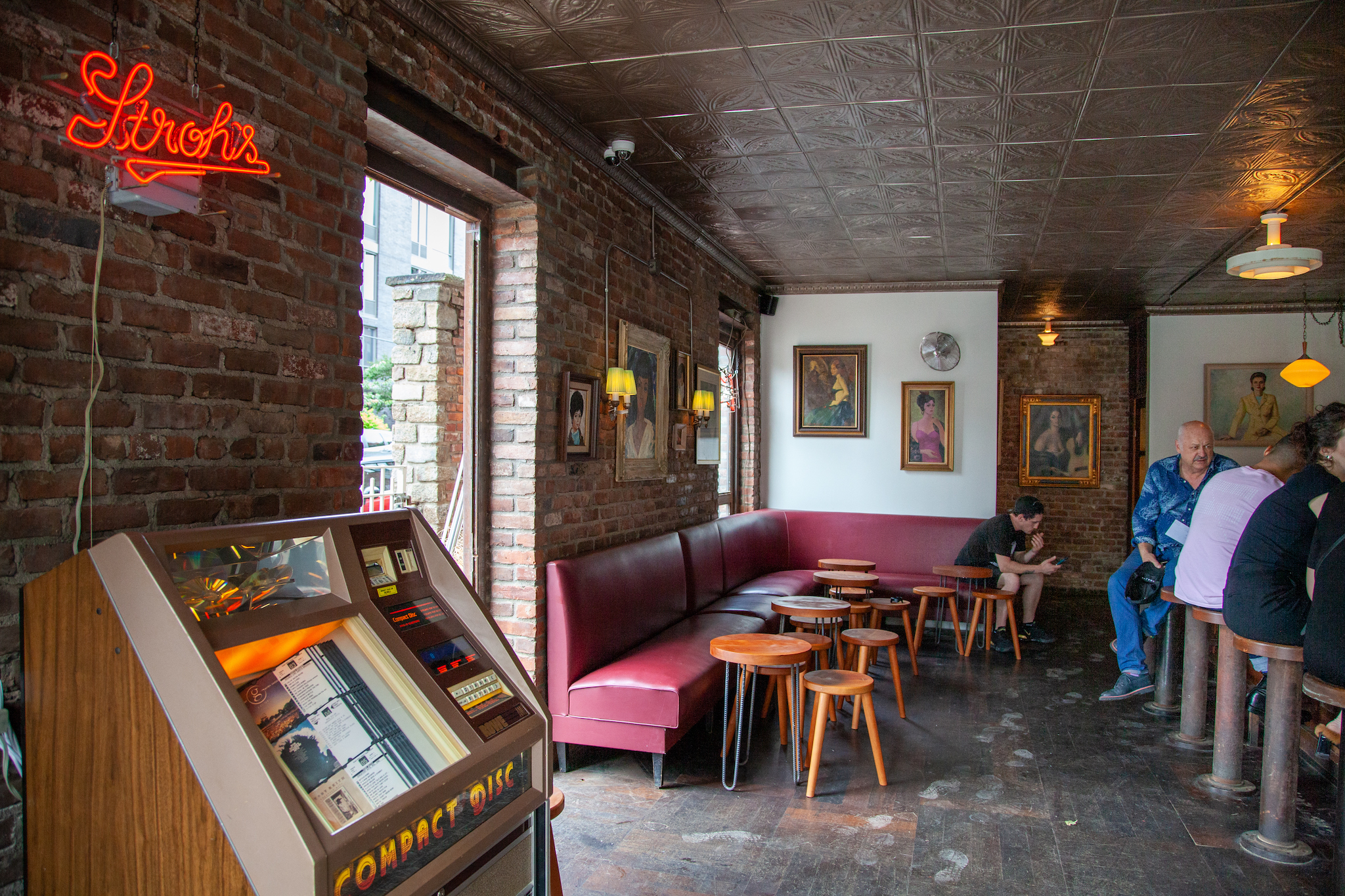 In the former Café Biba digs, you'll find a vintage-looking jukebox, saloon-style stools at the handsome wraparound bar, plush banquettes and yes, an ode to Parton in the bathroom with a wall plastered in her records. There are also views of the East River from inside and an outdoor patio.
But the Dolly's reference has a stronger connection to artist Teresa Brown, who helped open Midnights and decorated this space. Brown, whose child nickname was Dolly, decided to hang a smattering of paintings featuring women from the 1930's to 1970's throughout the bar instead of the usual featured men or half-naked women.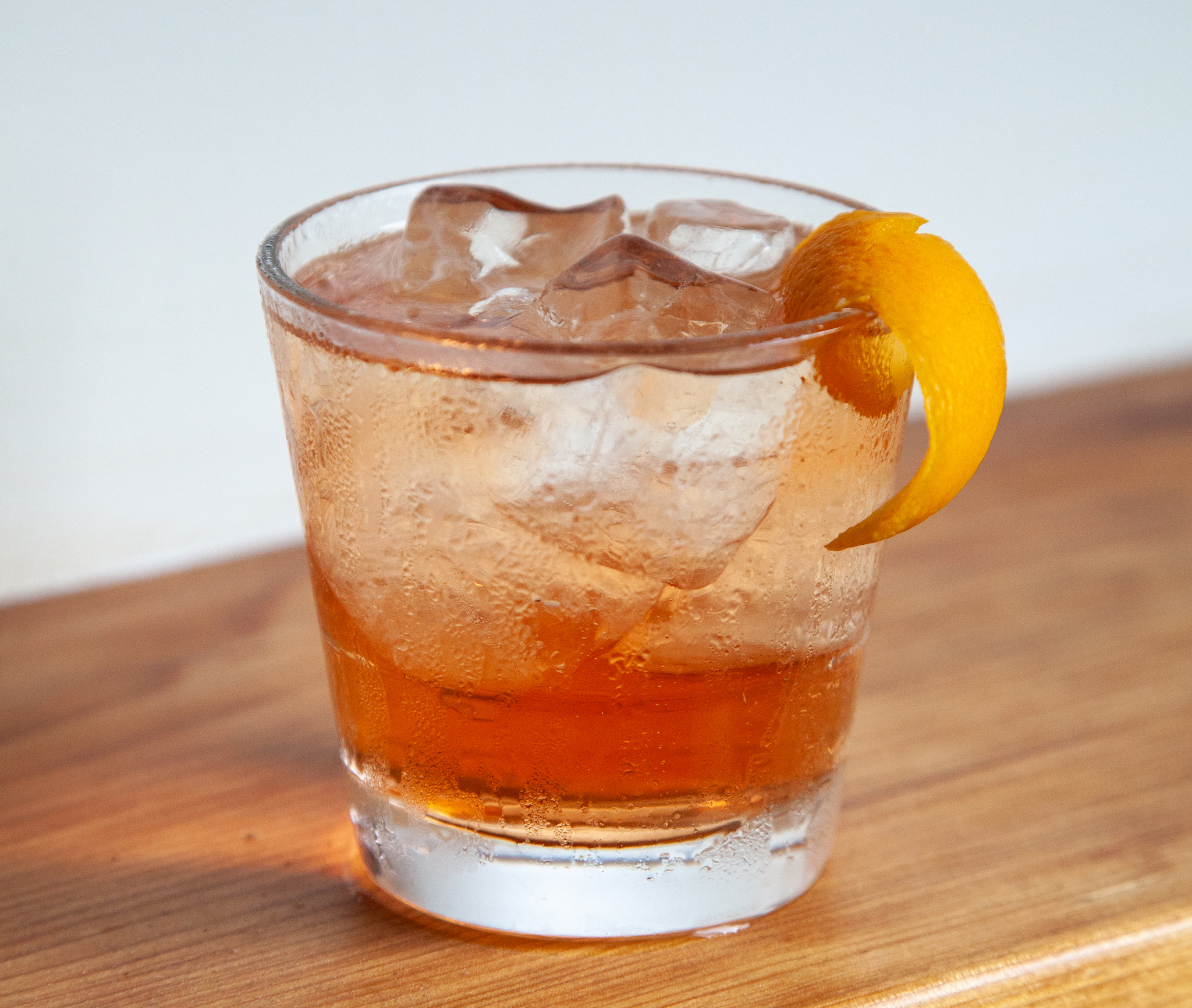 Perhaps the most impressive part here is that the prices stay true to a dive bar. Cocktails (all $9) include concoctions like the Let Me Tango (light rum "Charanda," lime, demerara), Night Moves Spritz (St. Agrestisis Paradiso Aperitivo and sparkling wine) and St. Agrestis Negroni (Greenhook Gin, Brooklyn-made sweet vermouth and Inferno bitters). All well drinks are $5 during happy hour (Monday-Friday from 3-7pm).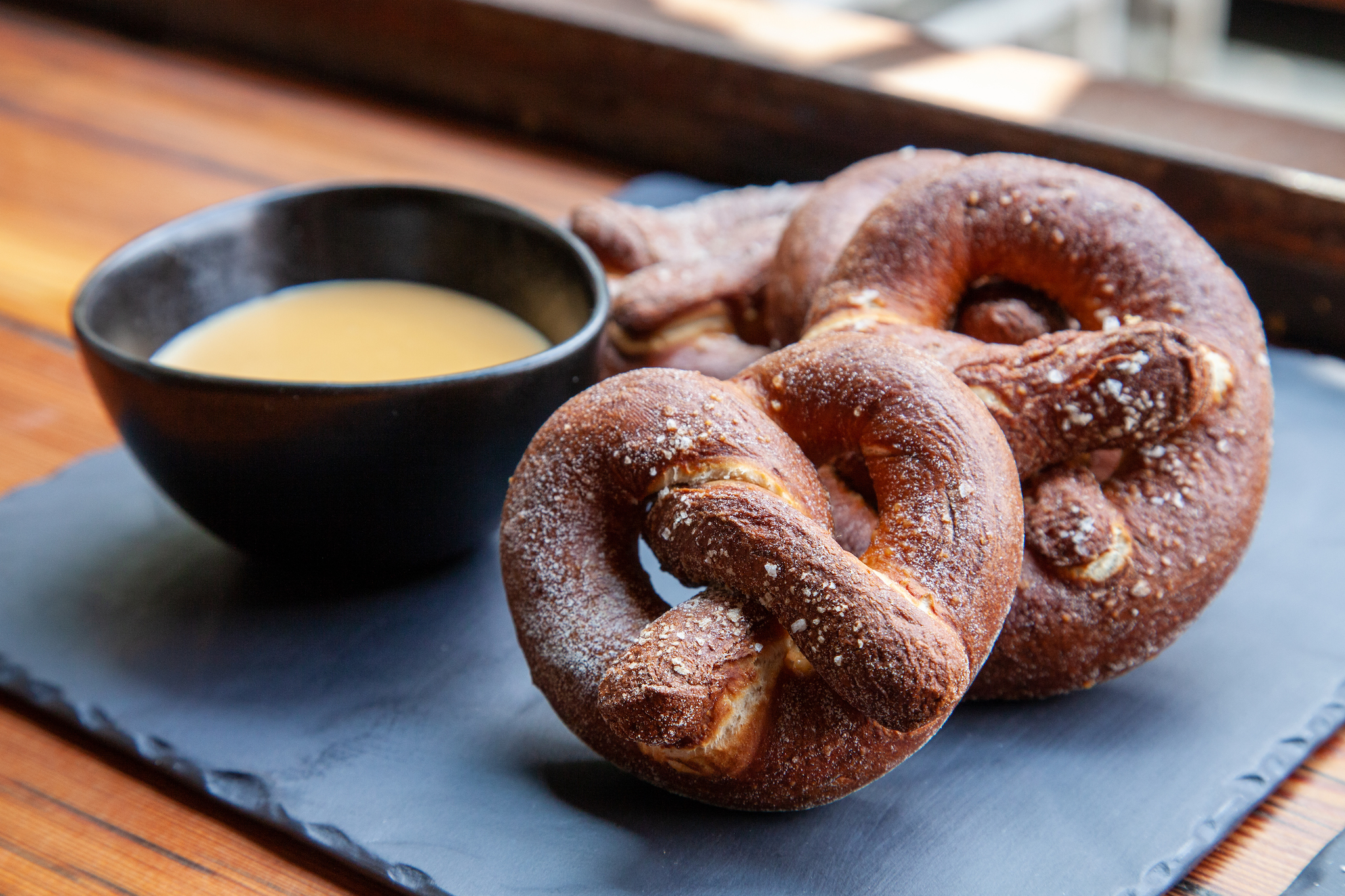 For food, you'll find a limited bar menu from Midnights' chef Joshua Cormier: a crab-and-shrimp roll ($9), pigs in a blanket ($7), taquities ($7 for an order of three, which also comes in a vegetarian option) and house-baked warm pretzel to dip into an IPA beer cheese ($7).
If the formula for this bar hits the right notes, it sounds like it could all add up to one of our favorite Dolly songs: "I Will Always Love You."
Dolly's Swing & Dive is located at 101 Kent Ave. in Williamsburg 11249