Beautiful, buoyant, beguiling bubbles are coming back to the New York Hall of Science (NYSCI) in Queens as of Friday, November 17. The beloved bubbles exhibit, which has been closed for five years, will return bigger, better and bubblier than ever.
The Big Bubble Experiment encourages kids of all ages to experiment and discover through the joy of playing with bubbles. That includes blowing, stretching, popping and looking closely to see what happens at each move.
RECOMMENDED: The Met is opening a free science and art play space for kids
The exhibit features 10 stations, each one with different tools and methods for exploring bubble solution—and the museum's got plenty of it. The museum goes through more than eight gallons of bubble solution each day to keep all of the bubbly fun going, Dana Schloss, NYSCI's associate vice president of exhibits told Time Out New York during an exhibit demo.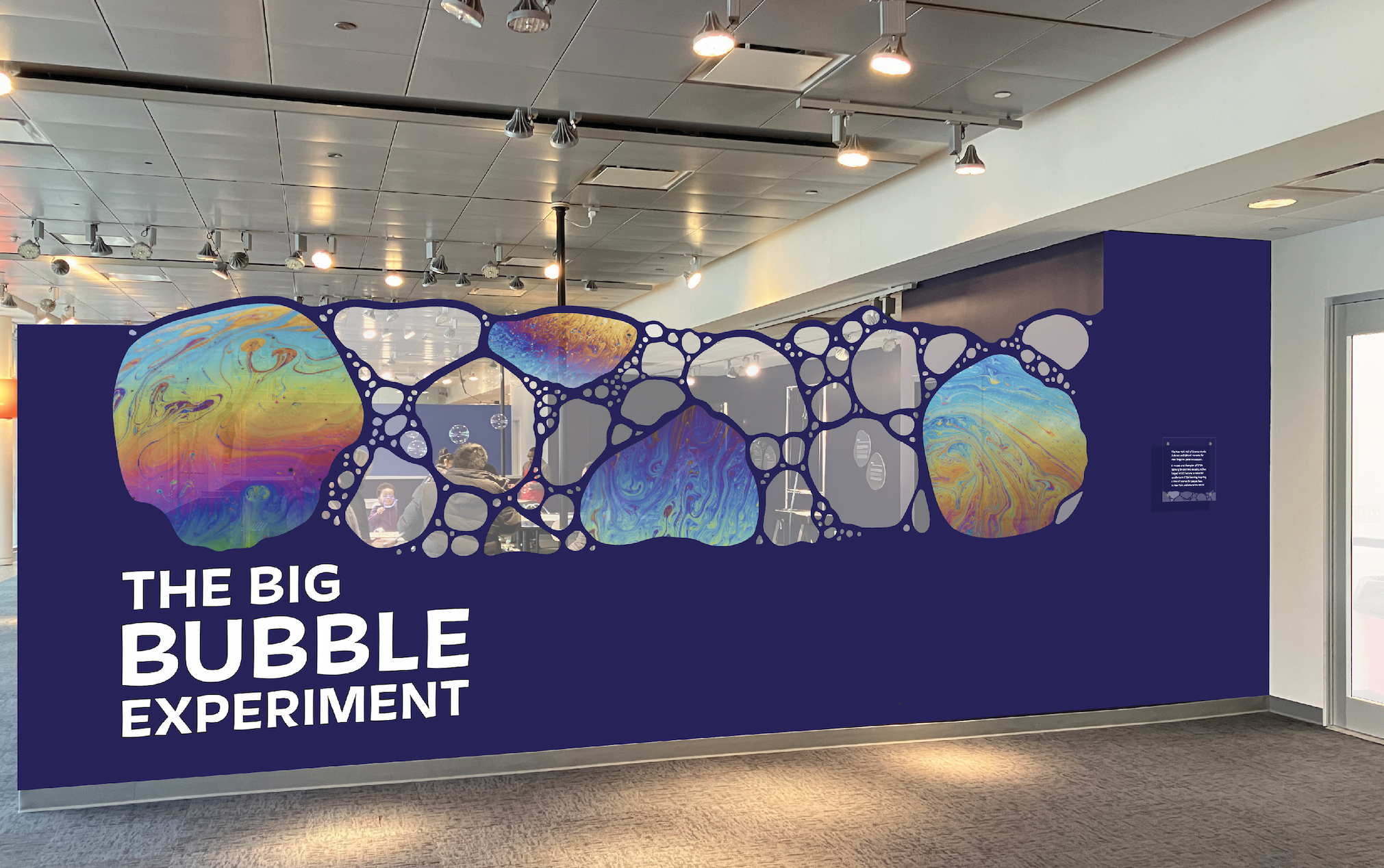 At some stations, visitors can wave bubble wands and use air vents to explore why bubbles are round and how surface tension works. For a big challenge, I tried to make a massive bubble with giant bubble wands. It's a lot harder than it looks, trust me.
Another station invites visitors to admire the colors of bubbles. Stretching large sheets of bubble film showcases the medium's rainbow iridescence—and offers an excellent selfie opportunity, which I took. At another exhibit, I was asked to consider what's inside a bubble and I tried to see how many bubbles I could stack, which proved to be another fun but tricky challenge.
"I think bubbles are just magical. They're this invisible thing that you're making be real for a second," Schloss says.
For the museum's part, The Big Bubble Experiment encourages visitors to make observations, ask questions and try out new ideas—just like scientists practicing the scientific method. Kids (and adults) will have so much fun, they might not even know they're actually doing science.
While NYSCI's former bubbles exhibition was beloved among visitors, this iteration quadruples the amount of activities. Museum staff have been working to reimagine the exhibit since before the pandemic, creating multiple prototypes and tests with visitors.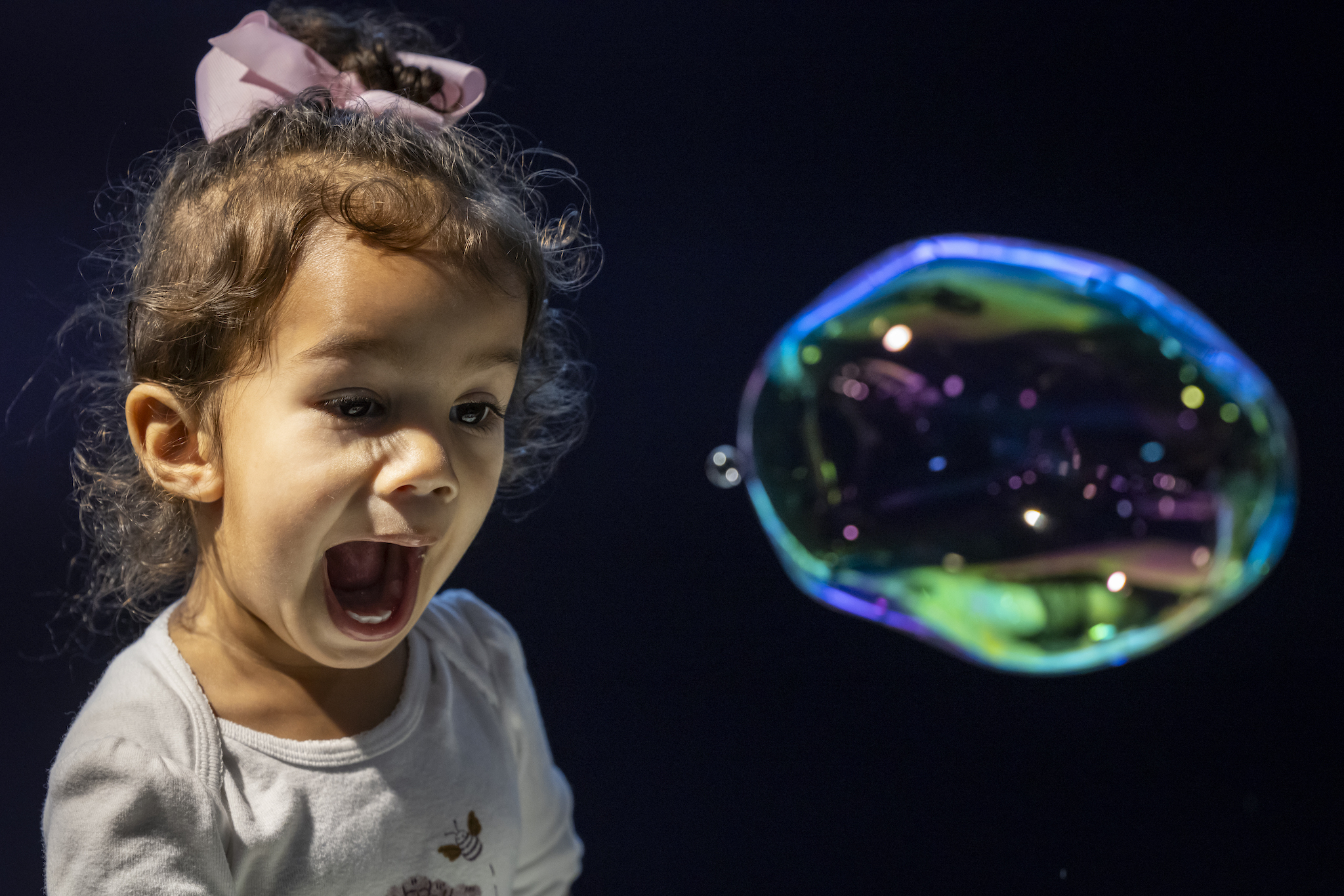 "We're trying to get people to play with a lot more variables around bubbles. They can play with air going into the bubbles, they can play a mix of fog and air. They can play with big bubbles," Schloss adds. "We're trying to make it so that you can experiment and have theories about how it's going to work, and then act on those theories to discover things about bubbles."
Find The Big Bubble Experiment on NYSCI's street level near Preschool Place. It's included with general admission. Extra tip: There's a hand-washing station in the exhibit in case you get soapy—and you definitely, gloriously will.