Last week, New York Times media correspondent Michael M. Grynbaum caused quite a stir around town when he penned an essay dissecting the Los Ang-ularity of New York's current cultural scene—blasphemy to locals' ears given the perennial battle between all things East and West.
All it took was a single article to rally the masses into two divided camps: those embracing a supposed new Manhattan neighborhood called LiLA (short for Little LA) and those unabashedly opposed to it.
In his essay, "Is New York Turning Into Los Angeles?," Grynbaum defines LiLA as a portion of NoHo, "the downtown Manhattan neighborhood once home to Jean-Michel Basquiat and Robert Mapplethorpe" and now the site of famous Californian organic food destination Gjelina, Gwyneth Paltrow's brick-and-mortar interpretation of her lifestyle newsletter Goop and an "Edie Parker boutique that sells $795 luxury bongs."
But the journalist went even further, suggesting that New Yorkers' attitudes and dispositions—the very essence of what makes them locals—have slowly morphed into traits similar to those on display in Los Angeles. Blasphemy, once again!
"New Yorkers drive more and ride the subway less," he writes. "They're eating earlier, dressing sloppier and doing ketamine. The mayor parties at a Kardashian hangout, and there's an organic mattress store on Fifth Avenue."
The conversations spurred by his comments remind one of Dimes Square, the so-called "micro-neighborhood" between Chinatown and the Lower East Side that became popular during the pandemic as the subject of its own print newspaper and an entire aesthetic that was explored in the unsuccessful ABC TV show The Come Up.
Despite the veracity of Grynbaum's facts, the writer failed to mention the very things that are still singularly New York and that make one thing pretty clear: we're far from becoming a copy of our West Coast rival, thank goodness.
I'd like to remind Mr. Grynbaum of the stench that identifies Manhattan, for example. A mix of odors boasting notes of garbage, hot subway air, sweat and whatever the result of having bodies live in close proximity to each other is has become the olfactory equivalent of the Statue of Liberty, a landmark of sorts.
Let's be honest: no Angeleno could ever walk through that smell, which seems to physically materialize around you given its strength, with a straight face. He or she would probably run to the nearest organic health store and gorge on wheatgrass shots to try and get rid of the effects of perennially living among piles of garbage. Us New Yorkers, on the other hand, will just spend the rest of the day telling anyone who will listen that our city is disgusting but, alas, scoff at the suggestion that we should perhaps consider moving elsewhere.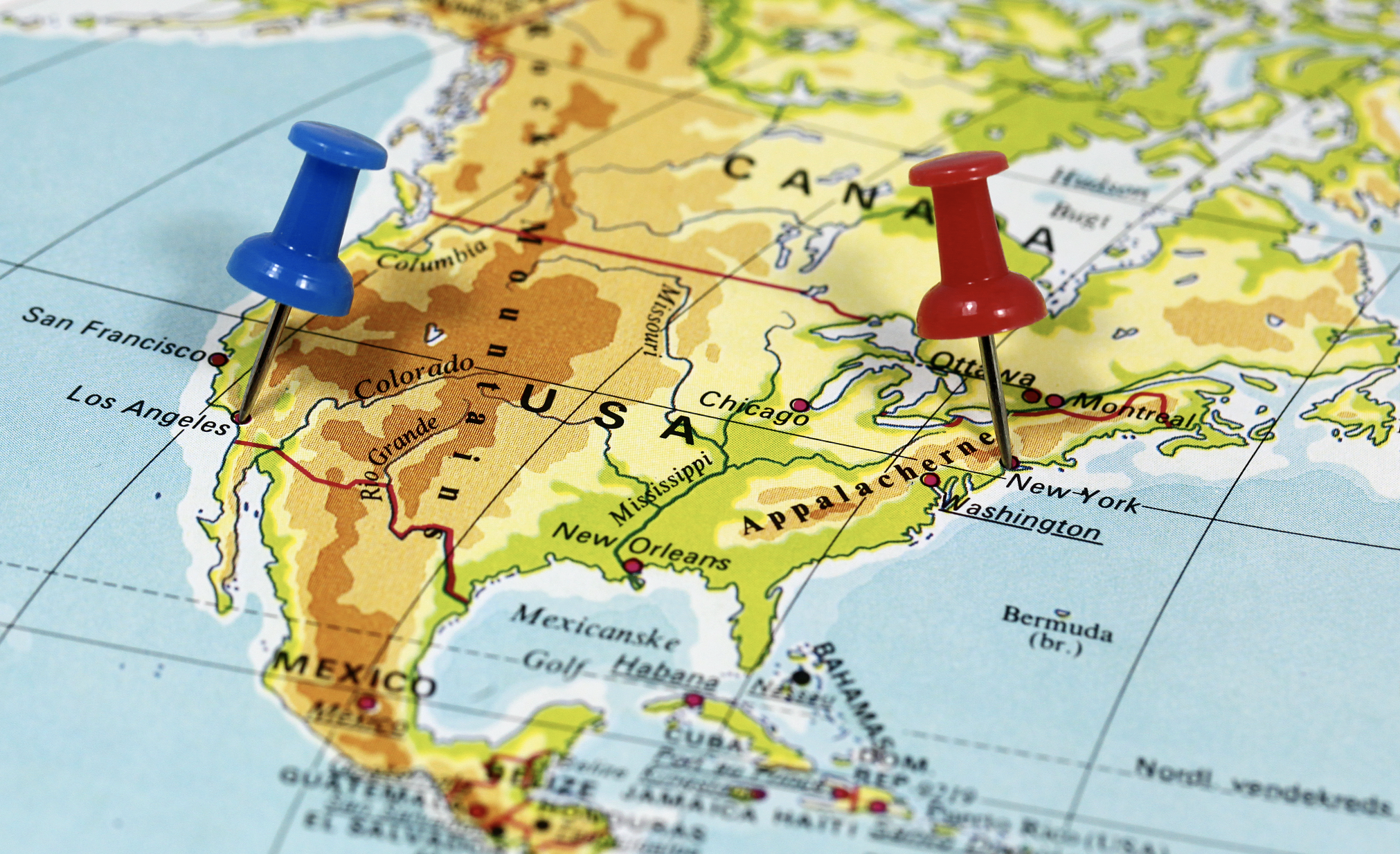 Another major difference between Los Angeles and New York is speed, a trait that has always defined our town that no psychedelic wellness center selling $4,500 ketamine treatments (Nushama on Madison Avenue) can ever take away from us. No matter how calm and centered we might feel post-wellness session.
But there's more: According to the cost of living database Numbeo, the price of an average one-bedroom apartment is upwards of $2,570 in Los Angeles and more than $3,775 in New York. Those percentage differences hold steady across other metrics as well: childcare, transportation, groceries, restaurants, clothing and more. To put it simply, it's much more expensive (and stressful) to live in New York … so how dare you compare our lifestyle to Los Angeles'?
Finally and perhaps most obviously, New York is far from the homogenous city that Los Angeles is—and I'm not just referring to the different genetic and cultural makeup of our neighborhoods and boroughs.
Sure, a portion of our citizenry might currently delight in the sorts of fads that Angelenos thrive on regularly—including the non-alcoholic cocktails that seem to pepper every menu in town—but, despite it all, there will always be a portion of New Yorkers diametrically opposed to whatever trend comes along.
We're not as peaceful as Californians, after all. We're fighters, contrarians, constantly proving each other wrong and making it clear that we do not subscribe to any in-vogue manias that pop up every so often … but we do understand that the dedication to those fashions is exactly what sets locals apart from temporary New Yorkers—the sorts of residents that claim to know the city but will probably move away once feeling the burn out from their jobs at Morgan Stanley or whatever influencer-based company they are working for.
Those folks will likely relocate to Minneapolis, New Jersey, Chicago, or, well, Los Angeles, hoping to revel in the sort of relaxed lifestyle that they thought the 2022 arrival of Fred Segal and Reformation shops in Manhattan was going to portent but ultimately didn't.
Will New York play host to a number of other Los Angeles-based businesses that hope to find an audience on this side of the country? Possibly and probably. Is that an indication of our morphing into a chillaxed, smoothie-loving and pilates-practicing citizenry? Fuck no.