When assembling talent for FX's revolutionary new series about '80s ballroom culture Pose, executive producer Ryan Murphy wisely chose to bring in the big guns. Enter Janet Mock, the writer/actor/activist who has helped bring trans visibility and intersectionality into the global cultural conversation. Before the launch of the series and in celebration of NYC Pride, we spoke with Mock and the five trans women at the center of the show—Angelica Ross, Hailie Sahar, MJ Rodriguez, Indya Moore and Dominique Jackson—about their experiences.
Did you have any moments of being gagged by the scale of the production?
When you end up in Ryan Murphy's world, you forget that it's not normal for Hollywood to be behind something like this, but when Ryan is the boss, you quickly know that anything he wants and says goes. When I was recruited to be a writer/producer/director on the series, he had already had all these other collaborators on—our choreographers, our makeup and hair departments, and all our consultants on the show, who are legends in the ball scene. So in the safe little space that he created, it felt natural and normal. But when I stepped into the ball scene on that first day, and saw all the team assembled on Connolly and 24th Street, I was moved to tears. I saw these legends who were featured in documentaries like Paris is Burning, who survived the 1980s and HIV and [the] crack [epidemic], and you see them up there in full glam, in the front row, on the stage. So yeah, there were those moments of being gagged, but at the same time, we were all also at work. After a while you realize that it takes a lot of work, a lot of resources and a lot of power for Ryan to make a show like this come to reality.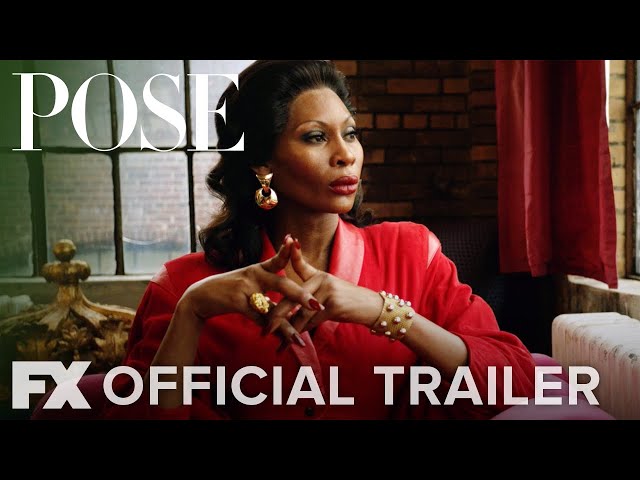 A lot of people in the queer community, particularly trans people of color, are not guaranteed happy endings in real life. How do you balance the fantasy of ballroom with the harsher realities of the era?
I think that's the interesting tone of the show. For us, the tone is always using the ballroom set as a space of fantasy, of escape, a space where they can live out all of their dreams without the commentary of the outside world. It's a safe space that they've created for themselves, knowing that when they step outside of that ballroom that there's a gritty reality they're going to have to grapple with. Our show presents an interesting juxtaposition of reality and fantasy. One of the things that I most love about the show is a sense of community; that through all of the hardships, through parental rejection, through systems that have failed them, they have gone on to be creative, to create networks that take care of one another, to applaud one another, to shade and be shady to one another. It presents a fullness of trans women of color and people of color's experiences. If anything is aspirational, it is to create and to continue to create these networks that take care of one another.
Understandings of gender and terminology have changed since 1987, and some things that are deemed offensive now were casual language within the community then. How do you make that clear with the characters' dialogue?
There are points when we have to subscribe to the language of the times. But we rarely have people calling them out on their names. But there are some tension points. In episode two, there is a huge moment when one of the characters wants to have a drink in a gay bar downtown with a clientele of white gay men, and we see the struggles for trans women of color engaging in spaces where they would think they'd be welcomed. There are a lot of long-held conflicts all the way from Stonewall—with Sylvia Rivera and Marsha P. Johnson—until now, when we talk about the intersection of race, class and also gender identity. And some tough language was used, but that was the language of the time. But in our room, too, we are also very clear that because these women are at the center, it's the language that they use to describe themselves, and rarely do we let epithets or dated language be used or thrown at them, because we don't want to project that to the outside world. We do lots of things on the show that will make people think differently, or push them to be outraged. But what's important is that it holds up a mirror to how society mistreats trans people.
What was the most important thing that you wanted to bring to the show?
For me, number one was to just tell the truth. I grew up around trans women, I am a trans woman. For me it was about that space of sisterhood and community. In so many mainstream portraits of trans people, they're often isolated as the only trans person on a cisgender show. On this show, they share space with one another and so there are myriad ways of expression—of dreams and bodies and sex, relationships and the world—that each of these characters have. None of them have the same view on things, so when they're sitting in a room together—at the bar, in the ballroom, in their homes, on the street, in the store, in a nail salon—they're having conversations that show that transness is not a monolith. Truth and experience can be led and seen in so many different ways. So I hope that folk who engage with the show feel their way through these experiences and see that we're so much more than how we've previously been viewed.
In terms of what I held for myself in my own experience was to show trans people as they are, when they are with each other, when they speak and how they challenge each other. And the next layer was to show that the ways in which we have had to deal and survive and operate in the world should not be shamed. We present underground economies like sex work as they are, but we do not have judgment statements. We do show that it's work, and specifically in 1987, oftentimes it was the only option (as it is today) for many trans women, specifically from low-income communities or communities of color. In that sense, I did come in with a feminist statement that we need to be able to respect all women's choices regardless of what those choices are, and really check and challenge ourselves on the ways in which we've left this as the only option for many of these trans women.