Guide to Gay Pride 2017 in NYC
It's Gay Pride 2017! NYC hosts events, parties and the parade for all members of the rainbow to celebrate LGBT heritage.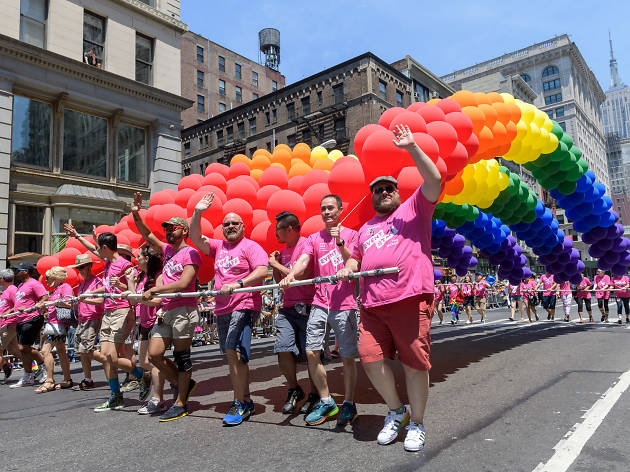 The Gay Pride Parade in NYC may go down over just one day, but with five boroughs of queer partying, protests and celebration, you can count on having plenty of LGBT things to do all month long for Gay Pride 2017. NYC is home to a lot of LGBT history, so whether you want to know where to park your hot rod for the Dyke March or you're looking for the best gay bars and lesbian bars in NYC, we've got your Gay Pride activities all planned out for you.
RECOMMENDED: Full guide to things to do in the summer in NYC
When is Gay Pride in NYC?
Gay Pride events occur throughout the month of June, culminating with the NYC Pride March on Sunday, June 25, 2017.
Guide to Gay Pride 2017 in NYC
Gay Pride photos
Archive Gay Pride coverage