It's the dawn of a new era: this past weekend, the Metropolitan Transportation Authority (MTA) rolled out its futuristic novel subway cars, the first new trains in five years, part of the system's latest fleet, dubbed R211.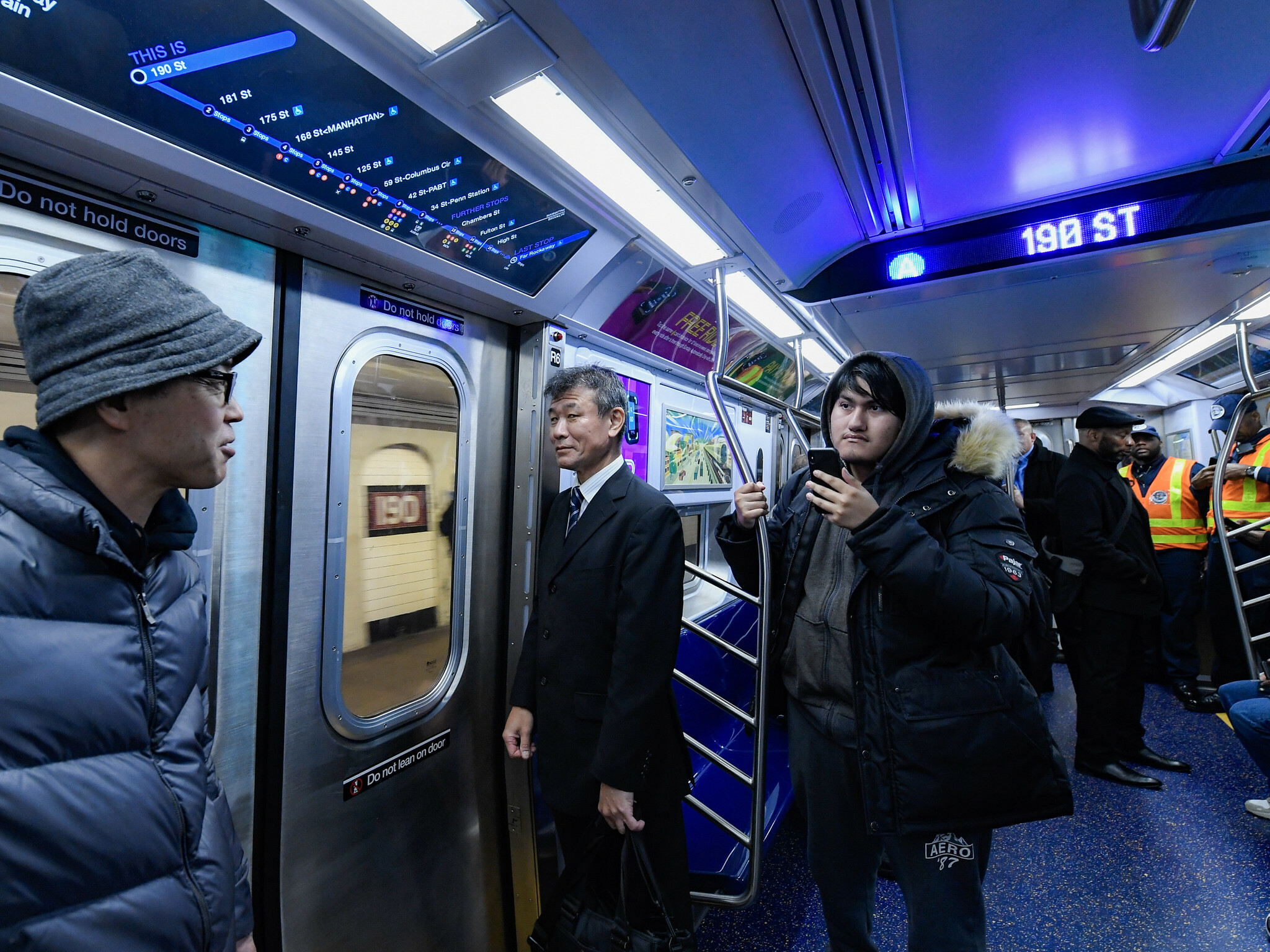 In total, the MTA invested an estimated $3.2 billion to order 1,200 new cars, which would make up around 120 new trains. The first one was just put into use this past Friday on the A line, the longest route in town, from 207th Street in Inwood to the Far Rockaway terminal in Queens. The plan is for the additions to replace the 1970s-era R46 cars that are currently mostly in use on the A and C lines.
"Faster, cleaner, safer is what we often say is our goal within NYC Transit, and what we're delivering with the R211s are faster, cleaner and safer trains," said New York City Transit president Richard Davey in an official statement. "These cars feature security cameras and digital displays along with wider doorways that will help speed up boarding times and run more reliable service."
A lot of exciting features define the modern transport modes. First of all, at 58 inches wide each (8 inches more than their original counterparts), the doors to enter the cars are wider, so you won't have to constantly fight your way in during peak hours.
Also expect security cameras, digital displays with more detailed station-specific information, brighter lighting and flip-up seats that will allow for more wheelchair accessibility to define the riding experience.
"Wider doors and additional accessible seating will drastically improve the experience for all riders and particularly those with disabilities," said MTA chief accessibility officer Quemuel Arroyo in an official statement. "Future open gangway pilot cars will also allow customers with mobility devices or strollers the ability to move through a train like never before, and I'm excited to try out these new cars."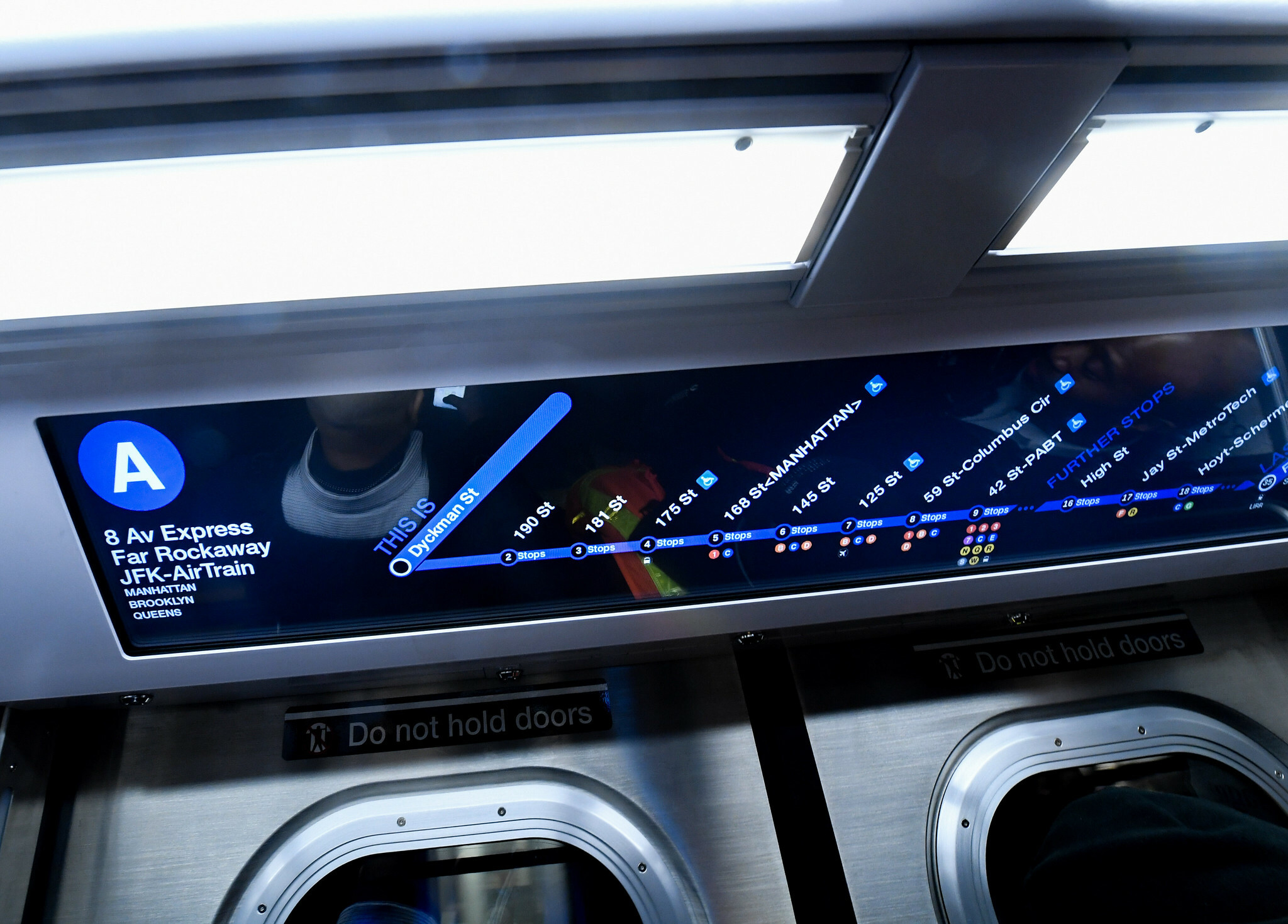 What's more, the MTA is already working on the next fleet of cars, the R262s, which will also likely feature the "open gangways" design currently in use on the R211s.
The news follows the MTA's announcement regarding a billion-dollar update to its stop light system, which is being replaced with a new computerized one that will hopefully improve the malfunction-prone service all around.
Will our underground transit system finally be a tiny bit as awesome as the ones that define life in major European capitals? We sure hope so.