A new 25-foot-tall statue celebrating the life of abolitionist hero Harriet Tubman was just unveiled inside the recently renamed park Harriet Tubman Square by Broad Street in Newark, New Jersey.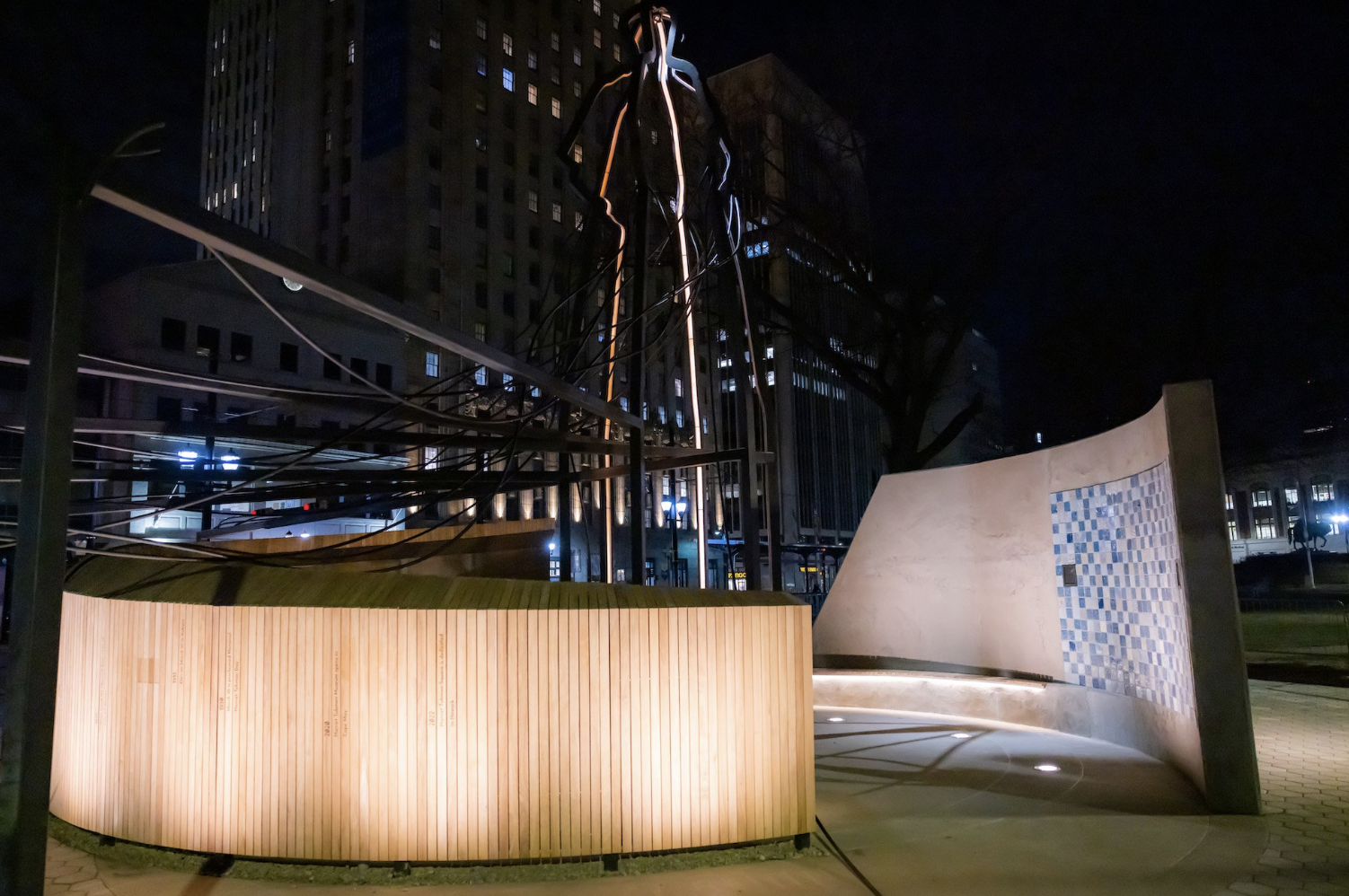 "Shadow of a Face," designed by architect and New Jersey native Nina Cooke John, replaced the monument of Christopher Columbus that stood in its place until its removal in 2020, following George Floyd's murder in Minneapolis.
Passerby will immediately notice that the work features two main portions: an eye-level circular wall boasting a carving of Tubman's face and a two-story welded outline of the figure right above it.
Educational text and audio offerings are also part of the installation. Specifically, Newark native Queen Latifah and local residents have been tapped to narrate stories about the historical character that can be heard by all viewers gazing at the impressive work. Audible, headquartered in New Jersey since 2007, has produced the latter part of the project.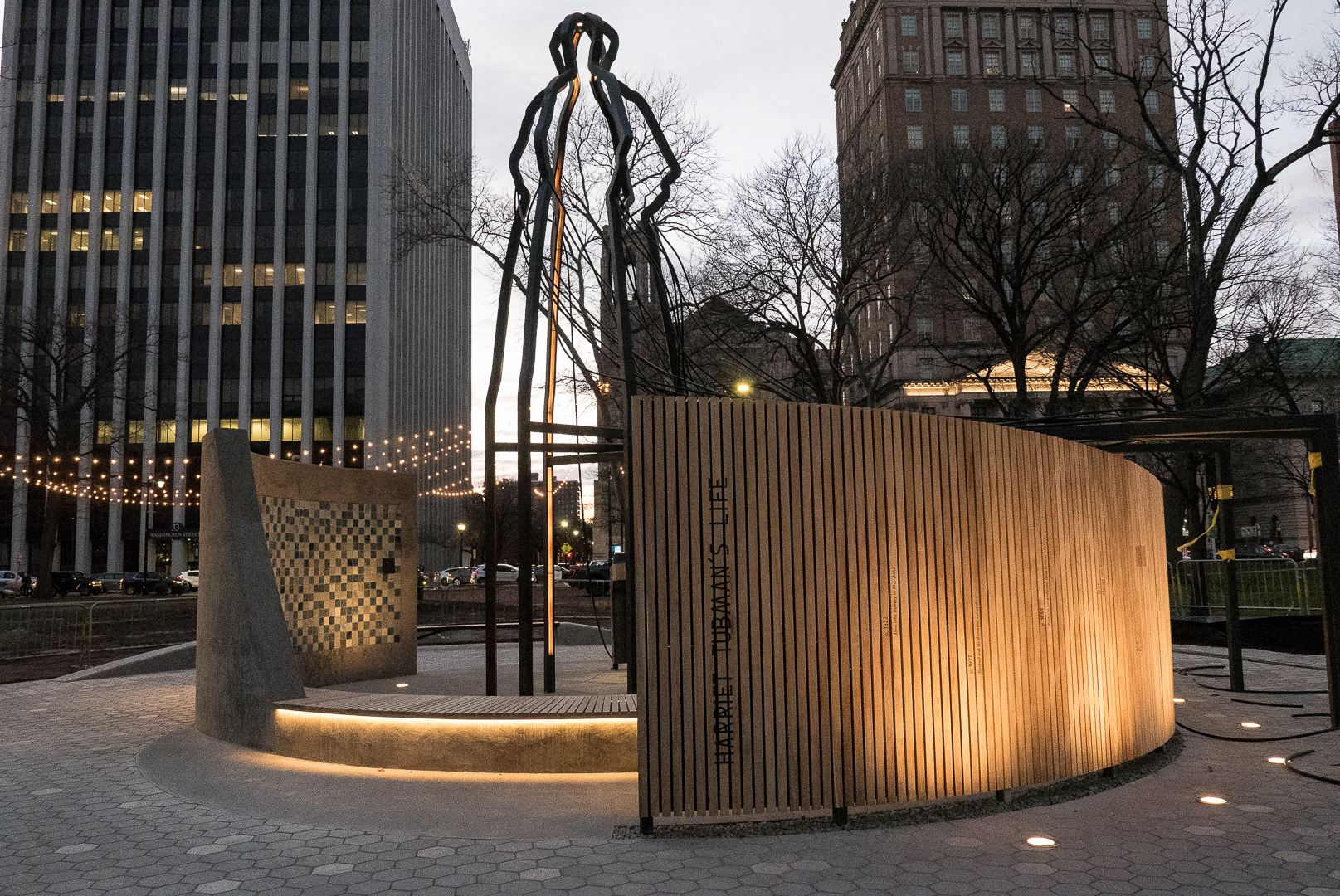 "In a time when so many cities are choosing to topple statues that limit the scope of their people's story, we have chosen to erect a monument that spurs us into our future story of exemplary strength and solidity," said Newark mayor Ras J. Baraka, who commissioned the piece back in 2021 after a nation-wide open call, in an official statement. "In a country where the overwhelming majority of monuments are testaments to white males, Newark has chosen to erect a monument to a Black woman who was barely five feet tall, but had the visage and power of a giant."
As history has it, Tubman was a slave who escaped in 1849 and then helped hundreds of others to freedom via the Underground Railroad, a network of safe houses that included a church with hidden tunnels in Newark.
As for the name of the monument, it is a reference to the poem Runagate Runagate by Robert Hayden.