Say goodbye to those January fitness goals.
For the first time, Shack Shack is bringing back its onion-ring inspired ShackMeister Burger nationwide—except at airports and stadiums—from January 7-March16. Already one of the best burgers in New York, this version still boasts the thin patties of a proprietary Pat LaFrieda blend shellacked with a tangy ShackSauce and American cheese nestled in a griddled potato bun. This time it's topped with beer-marinated crispy shallots, which have been dusted in the same flour as the Chick'n Shack patty.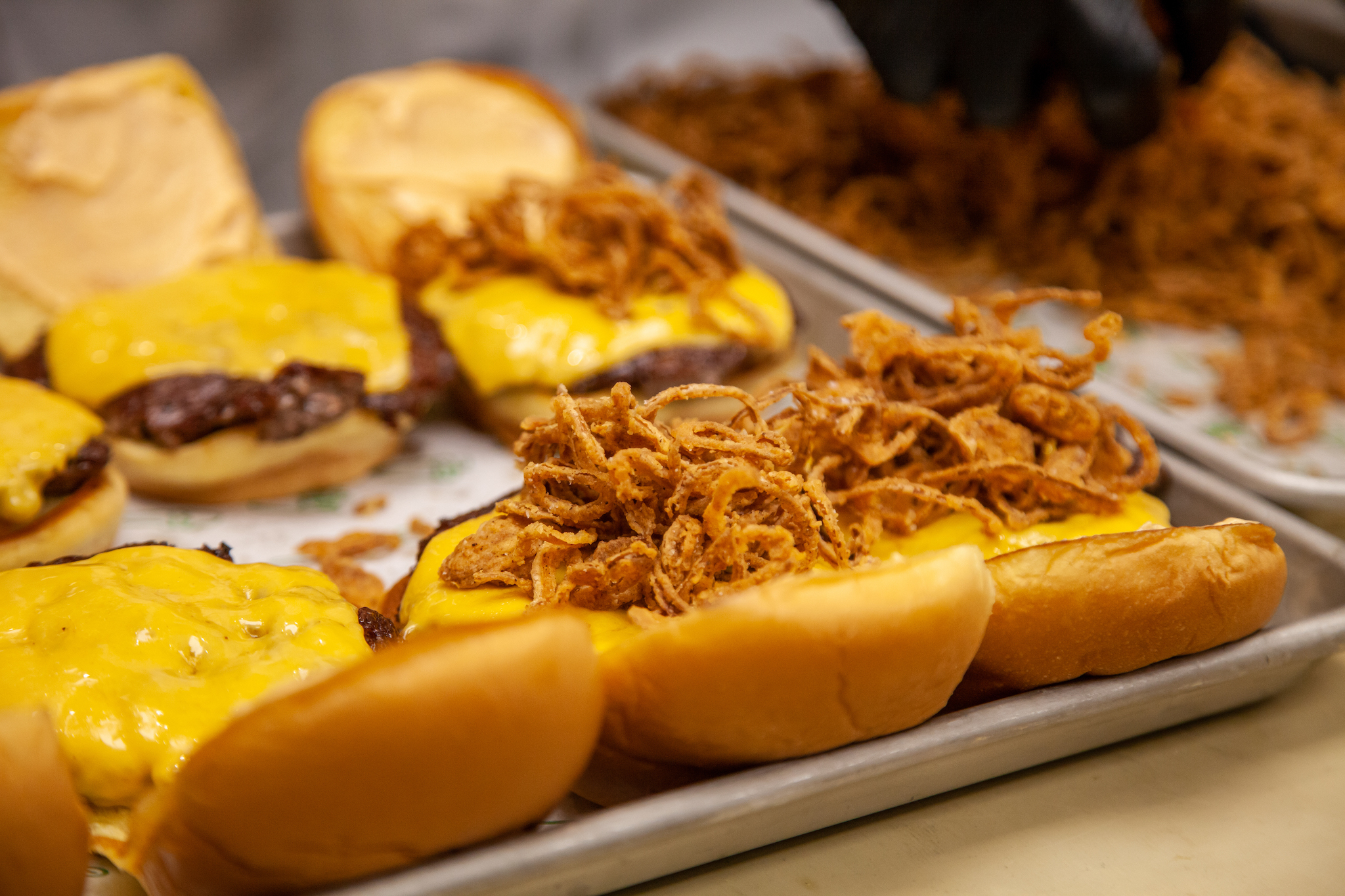 "We felt like this was a way to come out of the gate strong," says John Karangis, Executive Chef and Vice President of Culinary Innovation at Shake Shack, of the burger's return.
We tasted the ShackMeister, during a preview at Shake Shack's Innovation Kitchen yesterday. Our verdict: Is it groundbreaking? No. But is it better than your O.G. ShackBurger? Definitely. You get everything we love about the burger with some crunch and punch of flavoring from the shallots.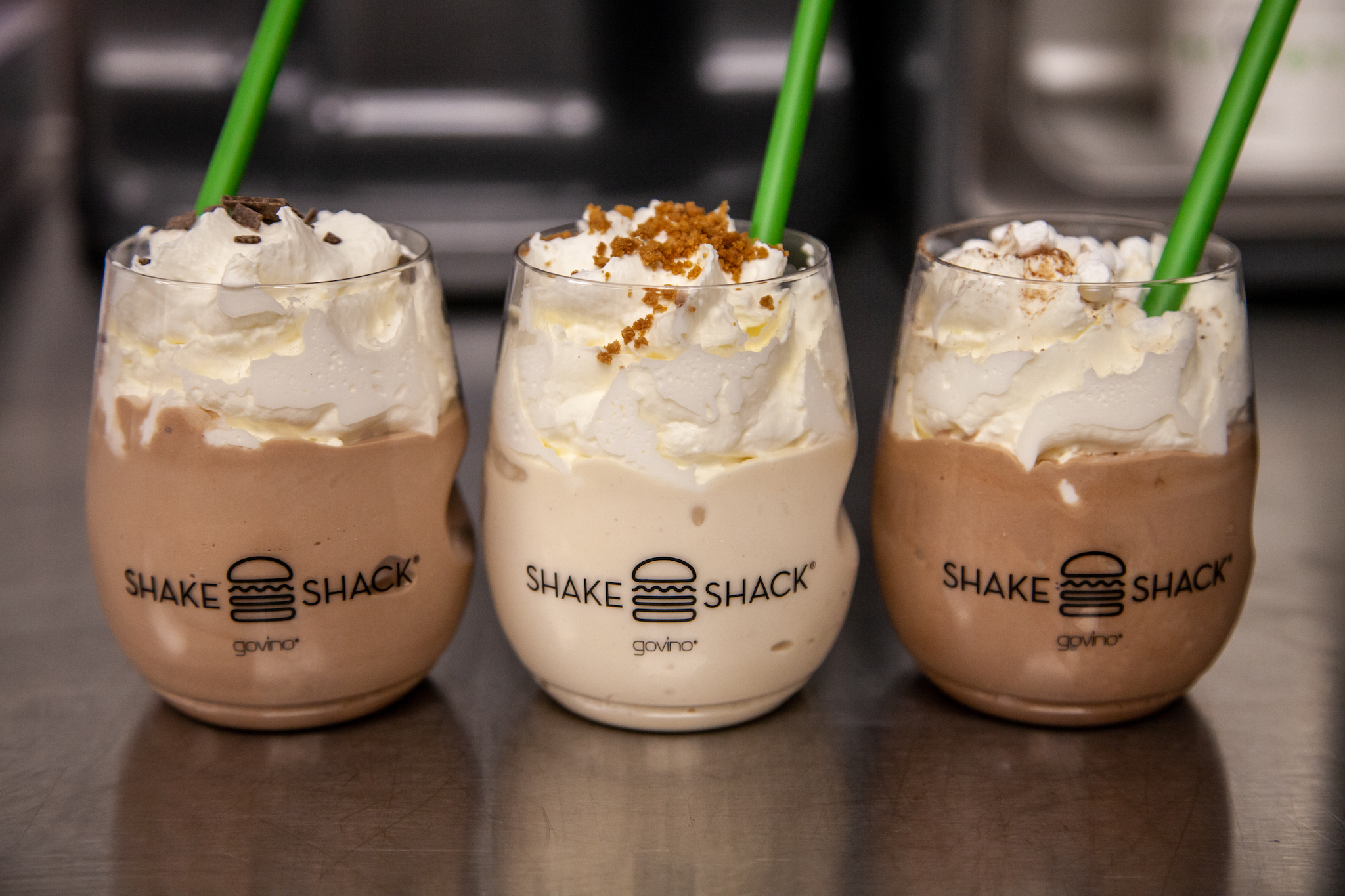 The burger, which starts at $5.99, can also be washed down with a trio of new shakes: Cookie Butter, Malted Milk Chocolate and Frozen Hot Chocolate.
While the limited return isn't exactly being met with the same fervor of McDonald's iconic McRib or the more recent Popeyes chicken sandwich, Shake Shack has an expanding global fan base ever since the business debuted as a Madison Square Park hot-dog cart in 2004.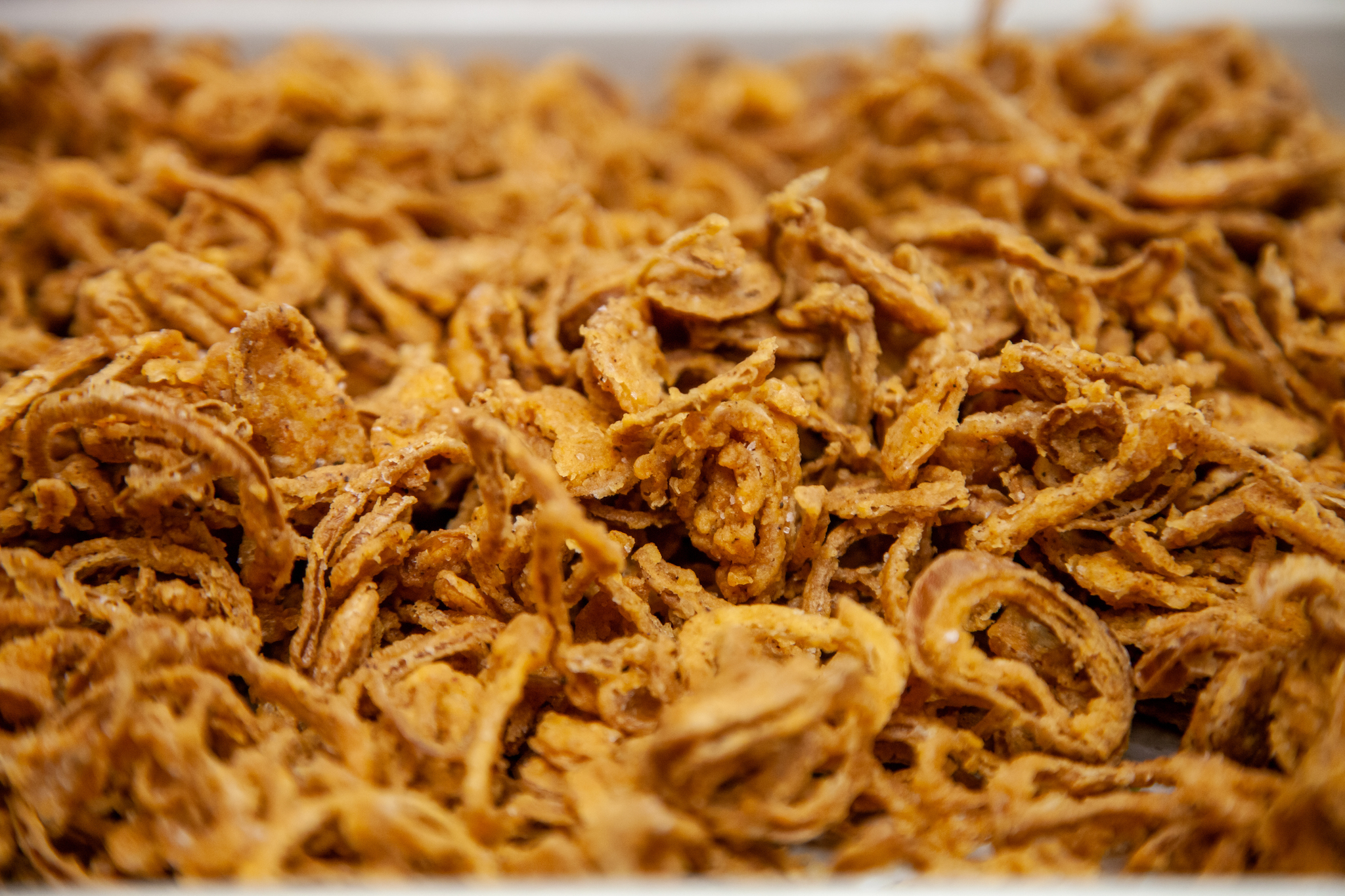 After years of customers asking for onion rings, however, Shake Shack responded in 2014 with the award-winning burger at the 2014 South Beach Wine & Food Festival. The recipe back then did not feature the same coating on the onion (ahem, shallot) rings, which now features the same recipe as what's used on the Chick'n Shack (flour, cayenne and paprika). The shallots are marinated in Brooklyn Brewery-created ShackMeister Ale overnight, strained and deep fried. In 2017, the burger came back for a short period but with a BBQ Shack sauce.
Not every product that's taken off in New York has been met with success elsewhere. In fall 2018, Shake Shack found New Yorkers loved a black sesame-flavored shake but its nationwide debut was not as successful.
Nonetheless, Karangis notes: "We're always looking at: What can we do differently? What's unexpected?"