Pack your bags and get ready to drink, a martini retreat has landed on the Upper East Side.
The Carlyle, a Rosewood Hotel at 76th Street and Madison Avenue and home to the iconic Bemelmans Bar, just announced a new two-day getaway inspired by the iconic cocktail. In fact, 75-year-old Bemelmans serves over 1,000 martinis each night, and you're invited to drink several of them on a cultural tasting tour.
The Martini Retreat includes two nights in The Carlyle's Madison Room or Premier Suite, exquisitely decorated by designers Tony Chi and Thierry Despont. When you check in, a martini kit will await in the room with everything needed to recreate the famous Bemelmans Classic Martini: two martini glasses, a mixing glass, stirrer, strainer, jigger, cocktail picks, a jar of olives, a recipe card and Bemelmans cocktail napkins, plus ice, of course.
The experience continues with a 45-minute Bemelmans Master Martini Class, in which the talented red jacketed team will teach guests how to make variations of the venerable Martini-gin or vodka, dry, shaken, stirred, olives, twisty, dirty, filthy, etc. Students will also learn new and popular iterations such as Madeline's Vesper Martini Lunch served at Dowling's at The Carlyle.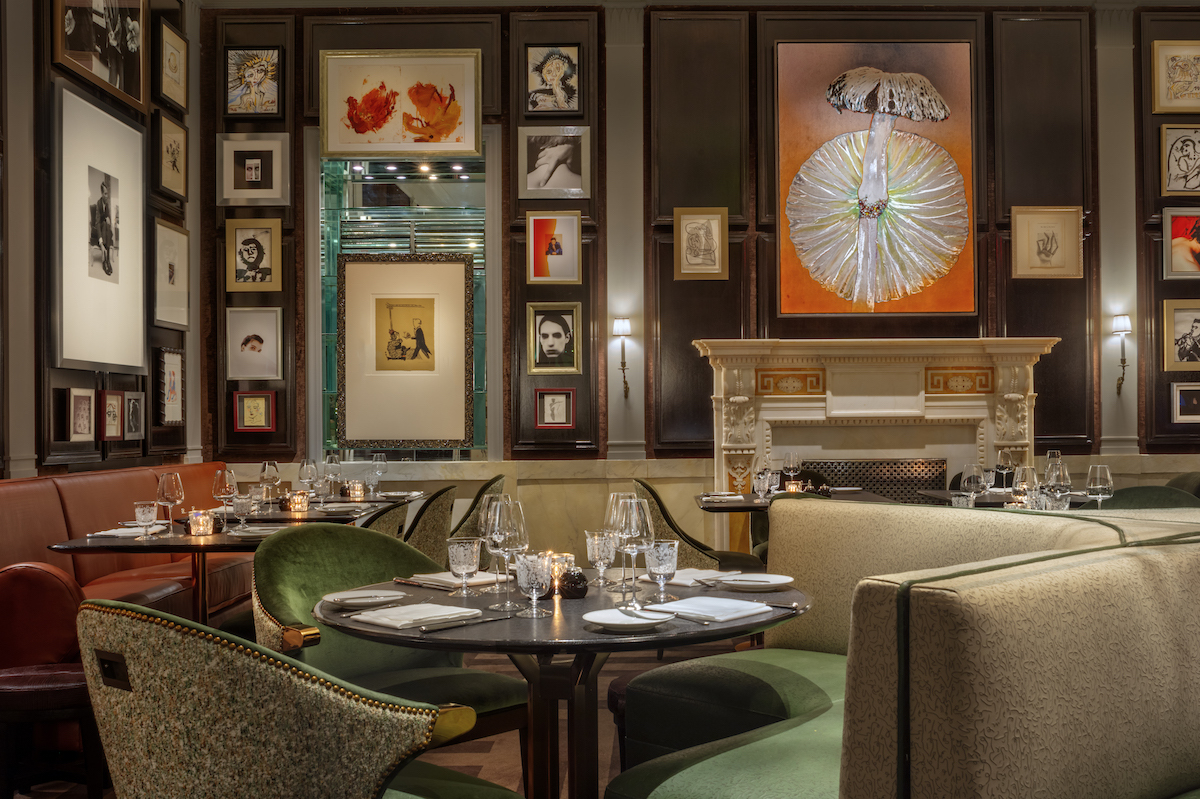 Soak up all that booze with a two-course lunch showcasing chef Sylvain Delpique's new interpretations of classic New York in the charming Dowling's dining room accompanied by miniature versions of contemporary and nostalgic martinis.
Guests will also be gifted a Master Martini Recommendation List, a guide to Manhattan bars serving the city's best martinis curated by Bemelmans Bar Manager, Dimitrios Michalopoulos.
"The martini undoubtedly defines the zeitgeist of cocktail culture and nowhere more so than in our home of New York City," says Marlene Poynder, Managing Director at The Carlyle. "We are thrilled to specially create this exclusive, authentic experience for our guests curated by our talented team and delivered with The Carlyle's renowned and exceptional service."
The Martini Retreat is available to book beginning Tuesday, May 30, starting at $4,895.00 for two people, based on availability. For a more low key experience, Bemelmans Bar Martini Boxes are available for $395 via The Carlyle's online boutique and available for shipping via FedEx.