The NYC Pride 2023 festivities have officially commenced, and The Cathedral of St. John the Divine is getting in on the rainbow-hued celebrations.
To kickstart its monthlong "Iconic Pride" series, the uptown cathedral (located at 1047 Amsterdam Avenue at 112th Street) is honoring the city's vibrant LGBTQ+ community with a fittingly colorful ongoing installation by Mexican-American visual artist Gabriel Garcia Roman. Along with the artist's Queer Icons works, which feature modern-day people seen through the lens of religious iconography, the display will see the cathedral's majestic interior columns illuminated in the colors of the Pride Flag.
RECOMMENDED: NYC Pride 2023 guide to the best events, parades, theme and dates
St. John's will continue the celebration with an all-ages Pride Family Day on Saturday, June 3 from noon to 4pm, complete with an ice cream social, art activities inspired by the Queer Icons artworks and live music from the LBTQ+ marching band, the Queer Big Apple Corps. On Monday, June 5, the cathedral will host a Pride Panel Discussion from 6pm to 7:30pm, welcoming faith leaders across various religious denominations—The Rev. Dr. Charlie Bell, The Rev. James Martin, SJ, The Rev. Dr. Patrick Cheng, and The Rev. Dr. Mary Barber—to join The Very Rev. Patrick Malloy, Dean of the Cathedral, in a sit-down centered on the spiritual lives of LGBTQ+ communities.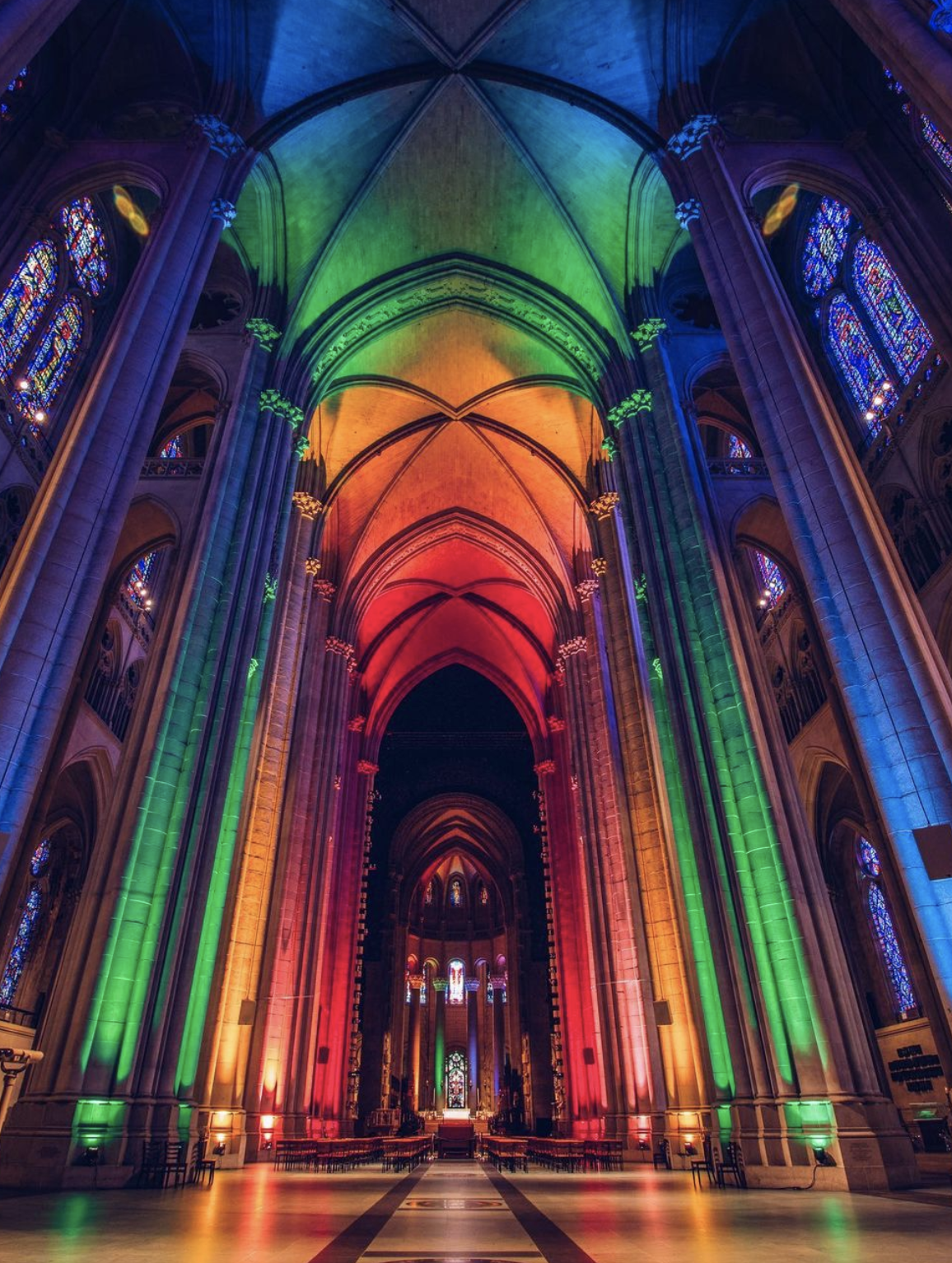 And there's no church without a choir: on Sunday, June 18, a community choir made up of singers from around the city will join the Cathedral Choir for a Pride Evensong Service at 4pm, performing tunes from Ethel Smyth, Daniel Ficarri, Craig Phillips, among others. The Queer Horn Collective, a group of LGBTQ+ local instrumentalists, will also perform at the beginning of the service.
To conclude the monthlong series, the Feast Day of St. Pauli Murray—a sainted gender-nonconforming lesbian and activist who was the first Black woman ordained a priest in The Episcopal Church—will be held on Saturday, July 1. St. John's will honor her memory with a 6pm screening of My Name is Pauli Murray, a documentary about the saint's life and legacy.
Check out the full scope of the "Iconic Pride" series at The Cathedral of St. John the Divine's website.