Along with the repeal of NYC's onerous cabaret law, 2017 brought with it a slate of worthwhile venue openings. Bushwick dance/indie-rock spot Elsewhere welcomed music fans at the end of October—which is around the same time the beloved Market Hotel re-reopened. And Ridgewood boogie mecca Nowadays, previously an outdoor/summertime-only establishment, unveiled an accompanying indoor party space in December. In addition to those, here are three promising new music spots to see bands and DJs in the new year.
RECOMMENDED: Full guide to the best of 2018
If you want to hear…barn-burning country tunes.
Watch out for a few more cowboys swarming Times Square soon. The area's newest addition, Opry City Stage—an outpost of Nashville country-music institution the Grand Ole Opry—is a 28,000-square-foot, four-level veritable chapel of harmony and twang. Its main stage, in view of its Southern-food-focused restaurant and full-service bar, features stained glass windows and a lofted ceiling inspired by its original home, Nashville's Ryman Auditorium, while the fourth-floor room, dubbed the Studio, hosts ticketed shows by national touring acts. Expect a steady stream of up-and-comers alongside CMA-approved acts like Luke Bryan, who already popped by for a quick performance last month. 1604 Broadway (oprycitystage.com)
If you want to hear…mind-expanding jazz and experimental music.
Since 2005, the prolific composer and improviser John Zorn has operated his nonprofit venue, The Stone, with one-of-a-kind curated lineups and a no-beverages-or-merch policy out of an East Village storefront. That space shutters in March, but the music keeps going: The Stone will host concerts five nights a week at the New School's Glass Box Performance Space, a venue it has already broken in with regular weekend shows. The fastidiously organized new spot has penciled in its curators through 2018, and they include such names as Sonic Youth rocker Thurston Moore and jazz-guitar wiz Bill Frisell. 55 W 13th St (thestonenyc.com). Opens in March.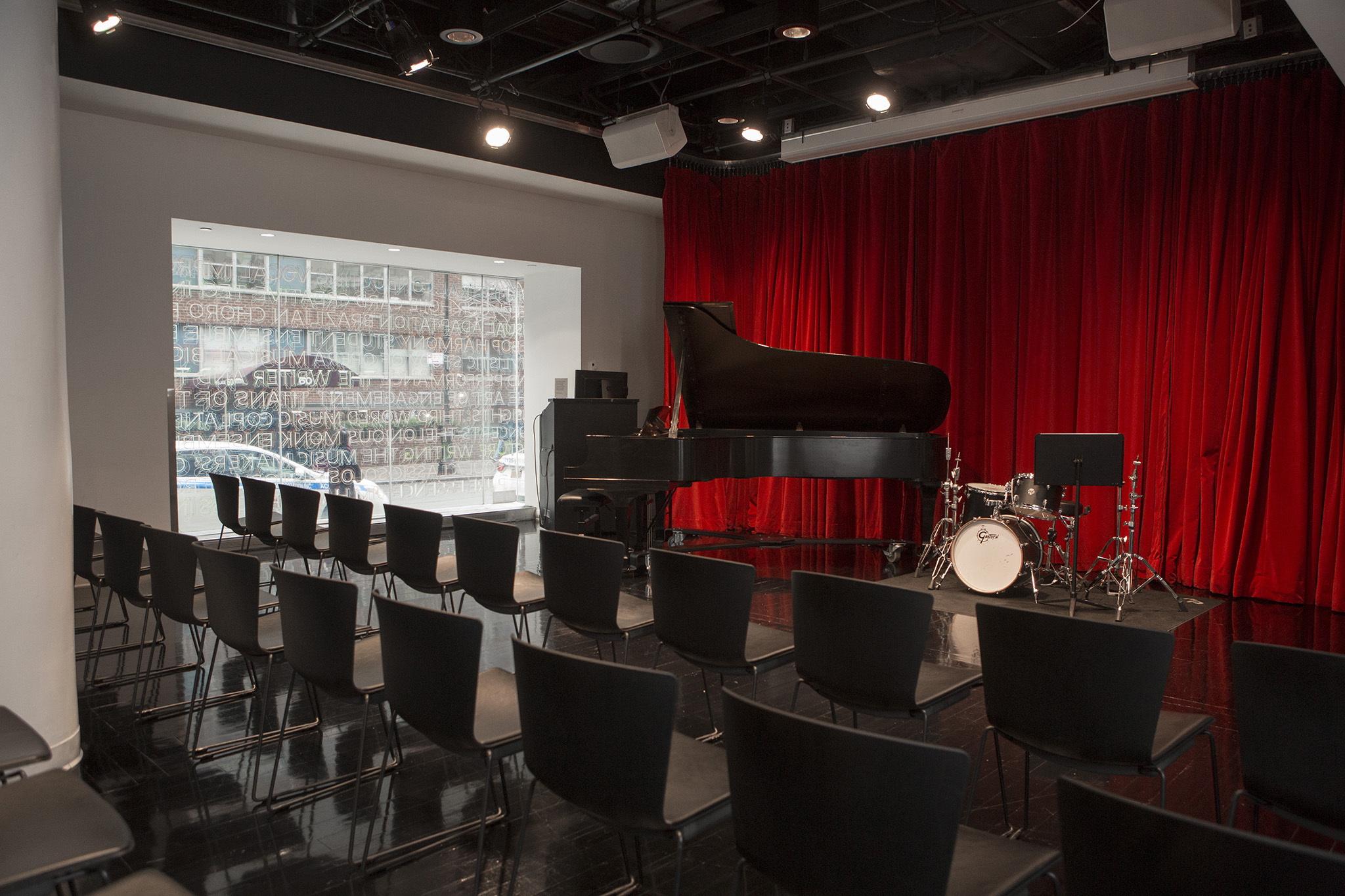 If you want to hear…beats, beats and more beats.
The massive outdoor party space Brooklyn Mirage has been hosting summer bashes off and on for a few years now. Now as part of Avant Gardner, it's joined by a pair of plush interior rooms to keep the party going all year round. Look for the 15,000-square-foot Great Hall, which features three bars and a vibe best described as techno-dungeon–meets–Game of Thrones (large, hanging banners fit the theme). The cozier Kings Hall is still 5,000 square feet and has a more naturalistic bent, with hand-carved wood paneling. 140 Stewart Ave, Brooklyn (avant-gardner.com)