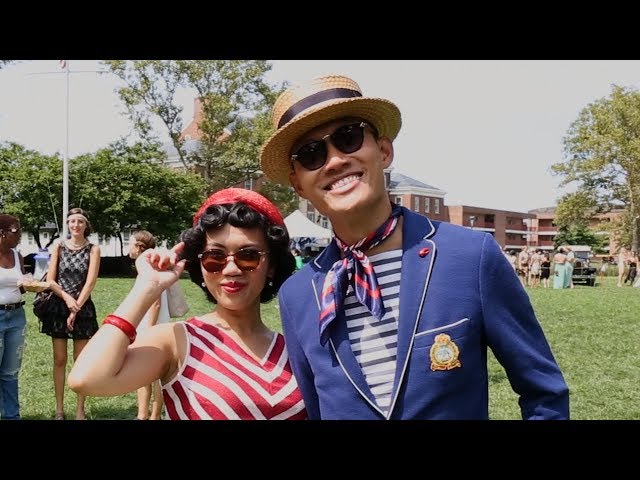 Attn: All shebas and dewdroppers.
This summer, Governors Island will once again be traveling back in time with the return of the popular Jazz Age Lawn Party. Now in its 13th year, the retro shindig will bring together lovers of prohibition era music and clothing to picnic, dance, shop and enjoy live music from Michael Arenella and his Dreamland Orchestra.
You don't even have to be a flour-flusher to attend either one of the weekend-long bashes with general admission ticket prices lowered to just $35. VIP tickets are also available ranging from $50 to $300 depending on how many snacks, swag and giggle water you would like provided.
If you're really in the mood to splurge, up to two private "Sheikh of Araby" tents are available on each day which seat up to 15 guests in plush accommodations right off the dance floor. Not only will you have a great view of all of the day's performances, but there's really nothing more 1920s than conspicuous consumption during a roaring bull market, right?
The year the island will be swinging on June 16th and 17th as well as August 25th and 26th.
Sign up to receive great Time Out deals in your inbox each day.