Whether you've decided to commit to Dry January or you're simply looking to cut back on your drinking for monetary reasons, we've got some awesome news for you: a new booze-free bottle shop in NYC offers delectable zero-proof spirits, bitters, wines and beers that might convince you to give up on getting tipsy for a bit longer than originally planned.
Spirited Away is the brainchild of Douglas Watters, who first opened the store on Ludlow Street in early November 2020. "I thought the [city] needed a place where people could explore and browse through all the great liquor-free options," he explains. "My own habits were changing and I was becoming more conscious and thoughtful of what I was drinking. I wanted to keep the almost daily ritual of making a cocktail but I didn't want to drink alcohol seven days a week."
After growing out of the Lower East Side space, Watters relocated to a bigger store on Mott Street about a month ago, where he now carries 150 different bottles.
The store owner acknowledges that the pandemic has affected his business in more ways than one. On the one hand, he was able to find a larger store for less money. On the other hand—although lockdown measures pushed a lot of New Yorkers into more hard-core drinking habits—the new way of life spurred Watters himself to re-examine his own relationship to alcohol. "I think a lot of people were like me: they were pausing and reconsidering habits that were serving them well and that weren't," he says. "I think some people began to drink a lot more and some others a lot less."
In an effort to understand the appeal of liquor-free spirits, we took it upon ourselves to try out some of Spirited Away's best-sellers—crafting cocktails based on each bottle's flavor profile.
Below, check out some of our creations. As for a general verdict: there's clearly a market for booze-free booze.
1. Mezcal on the rocks with an orange twist made with Mockingbird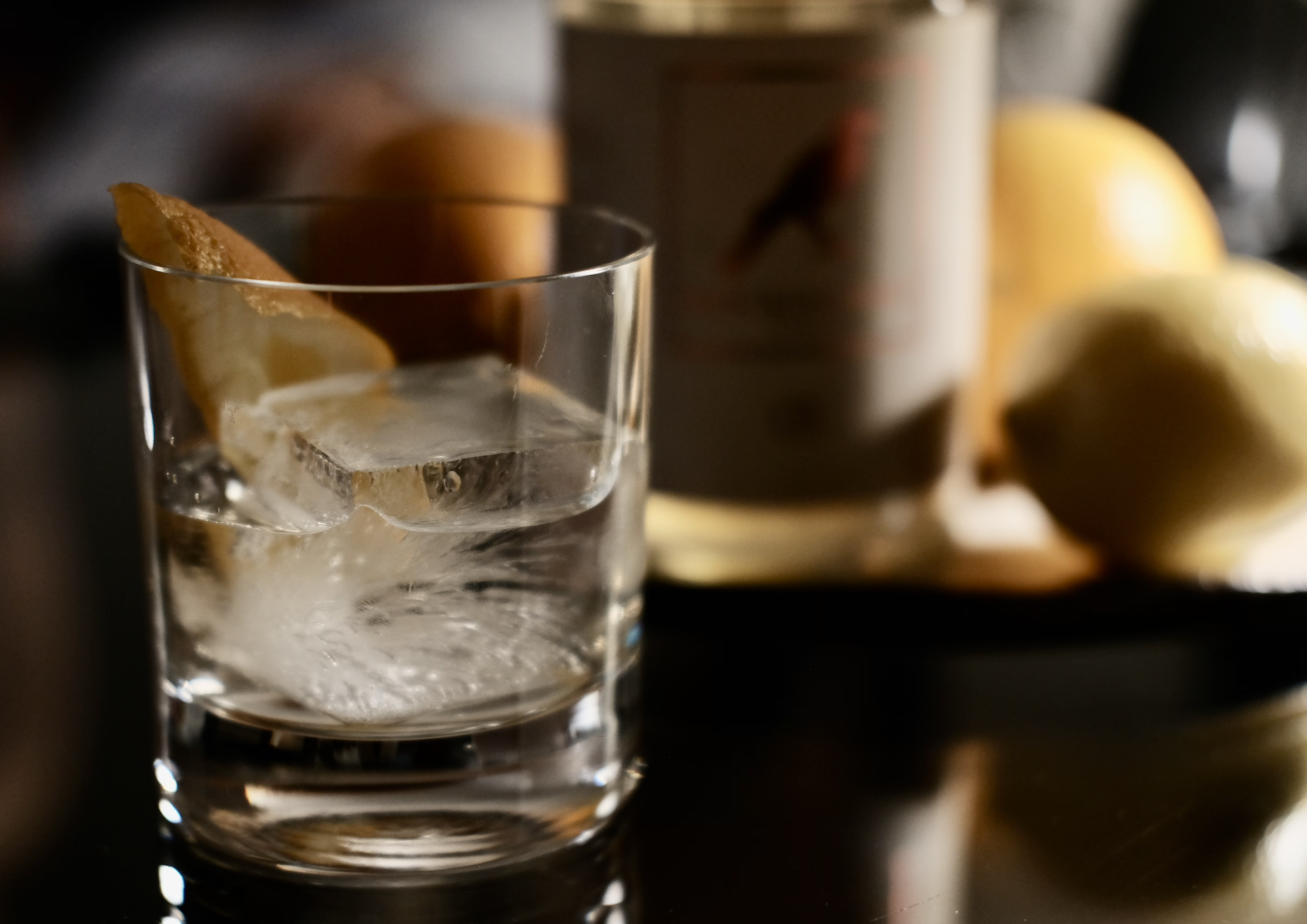 Not as smoky as a mezcal but certainly resembling tequila-like flavors, Mockingbird is a British brand that makes use of natural botanical distillates and extracts (including blue weber agave!) to create its interesting taste.
2. Manhattan made with Gnista's barreled oak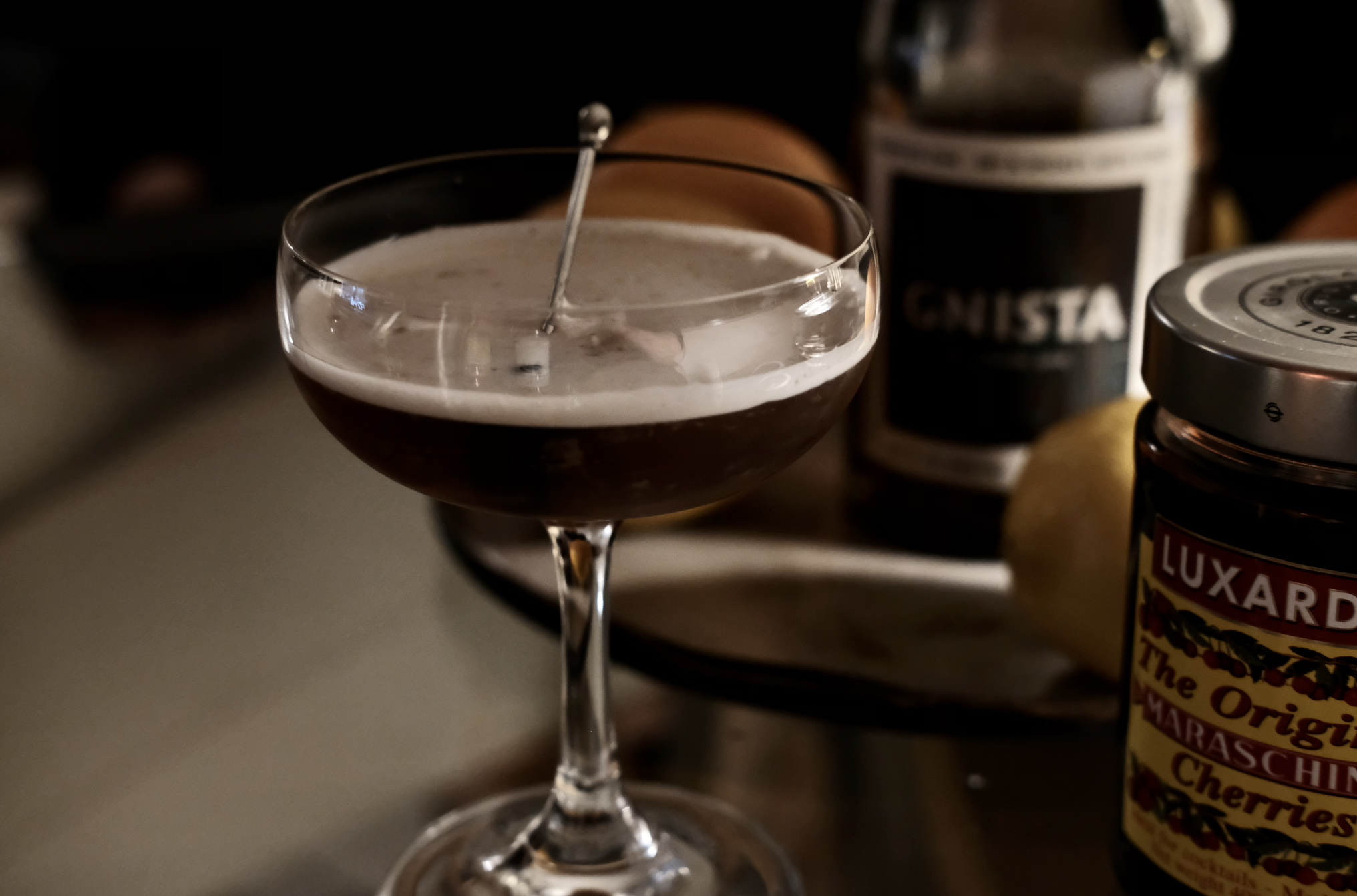 An alternative to your standard whiskey, this Swedish bottle... made sense? A mere sip of the cocktail made the intentions behind the concoction clear—to resemble whiskey, but not necessarily take its place in the drinking canon. A disclaimer: regular vermouth and bitters were used in the preparation of this particular Manhattan.
3. Daiquiri made with Lyre's white cane spirit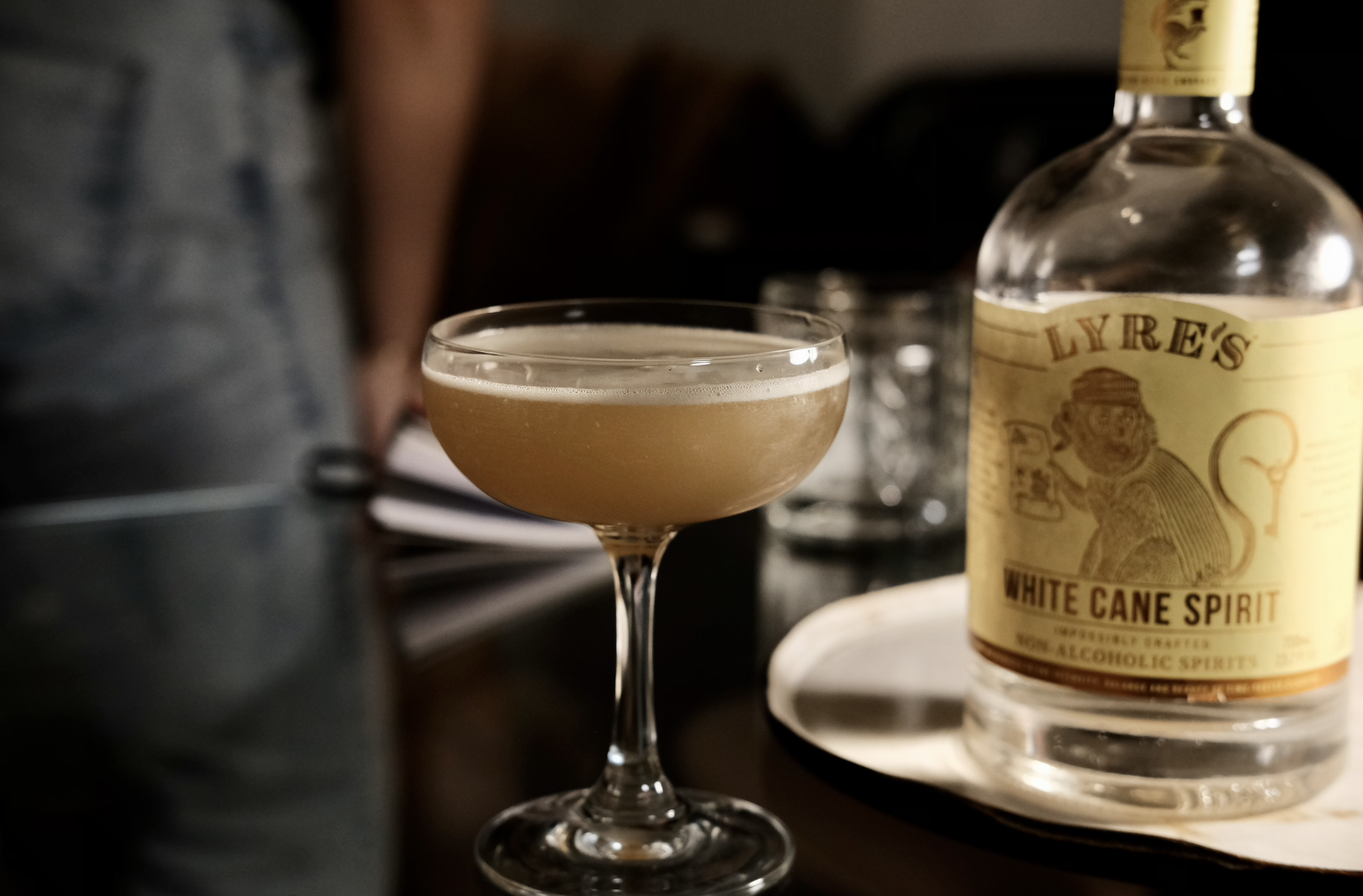 Although the daiquiri looked delicious and smelled like the "real thing," there was something about Lyre's white cane (a rum alternative) that was pretty damn good all on its own. If you're going to get this bottle, we suggest indulging in it on the rocks.
4. Gin martinis made with Monday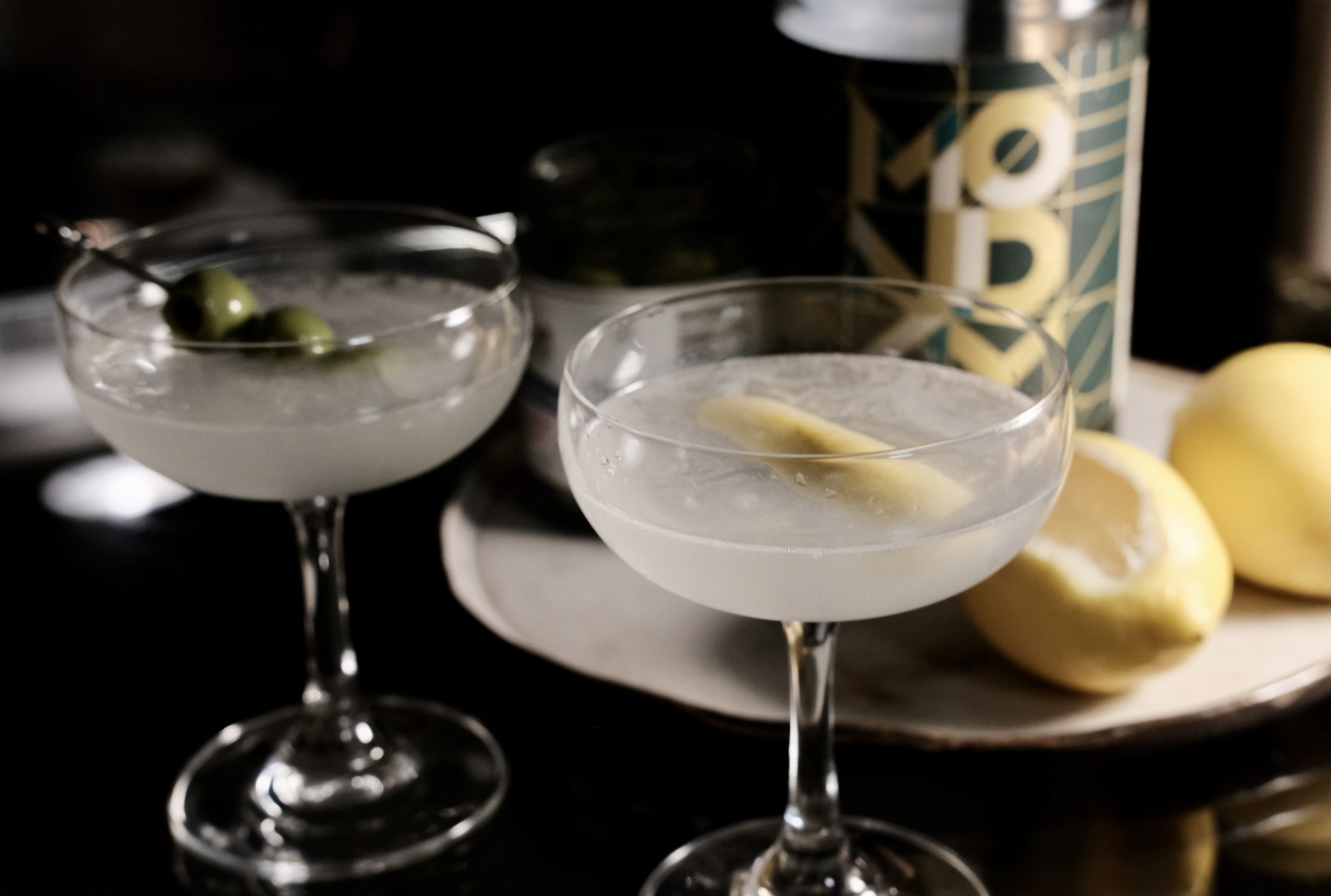 If you're going to have a liquor-free cocktail, this has got to be it. The classic martini always strikes a chord, after all, and this "virgin" one delivered familiar flavors without the bitterness of the liquor (which, granted, is what a lot of people enjoy most about a drink).
5. Margarita made with Ritual tequila alternative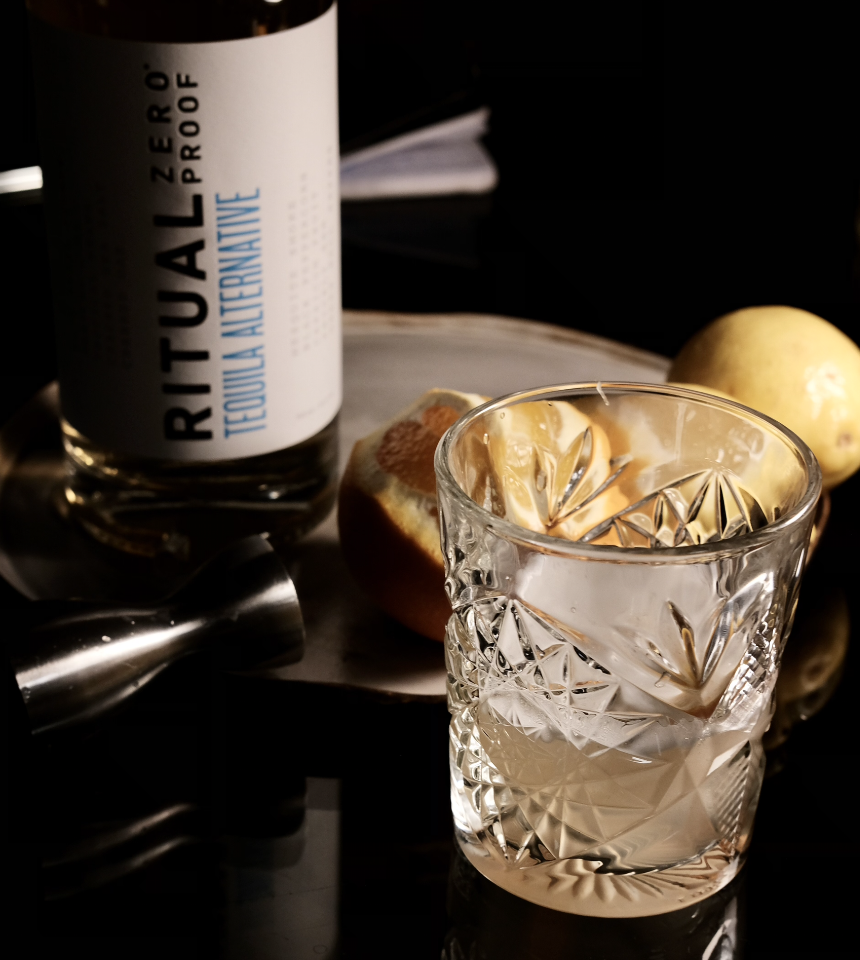 One of the most recognized non-boozy bottles out there, Ritual clearly delivers. A simple margarita totally worked with the spirit, reminiscent of a more standard drink—minus the hangover, of course.