"Well, it is thirsty Thursday!" the woman across the table declared this morning after she spilled her peach bellini on her arm during brunch at Hooters. Yes, that Hooters. The only Hooters.
The Clearwater, Florida-originated, flat-screen-outfitted, chicken-wing-serving, upper-body-focused, 450-location chain restaurant will soon be serving... (drumroll please)...brunch. And listen: it's not bad.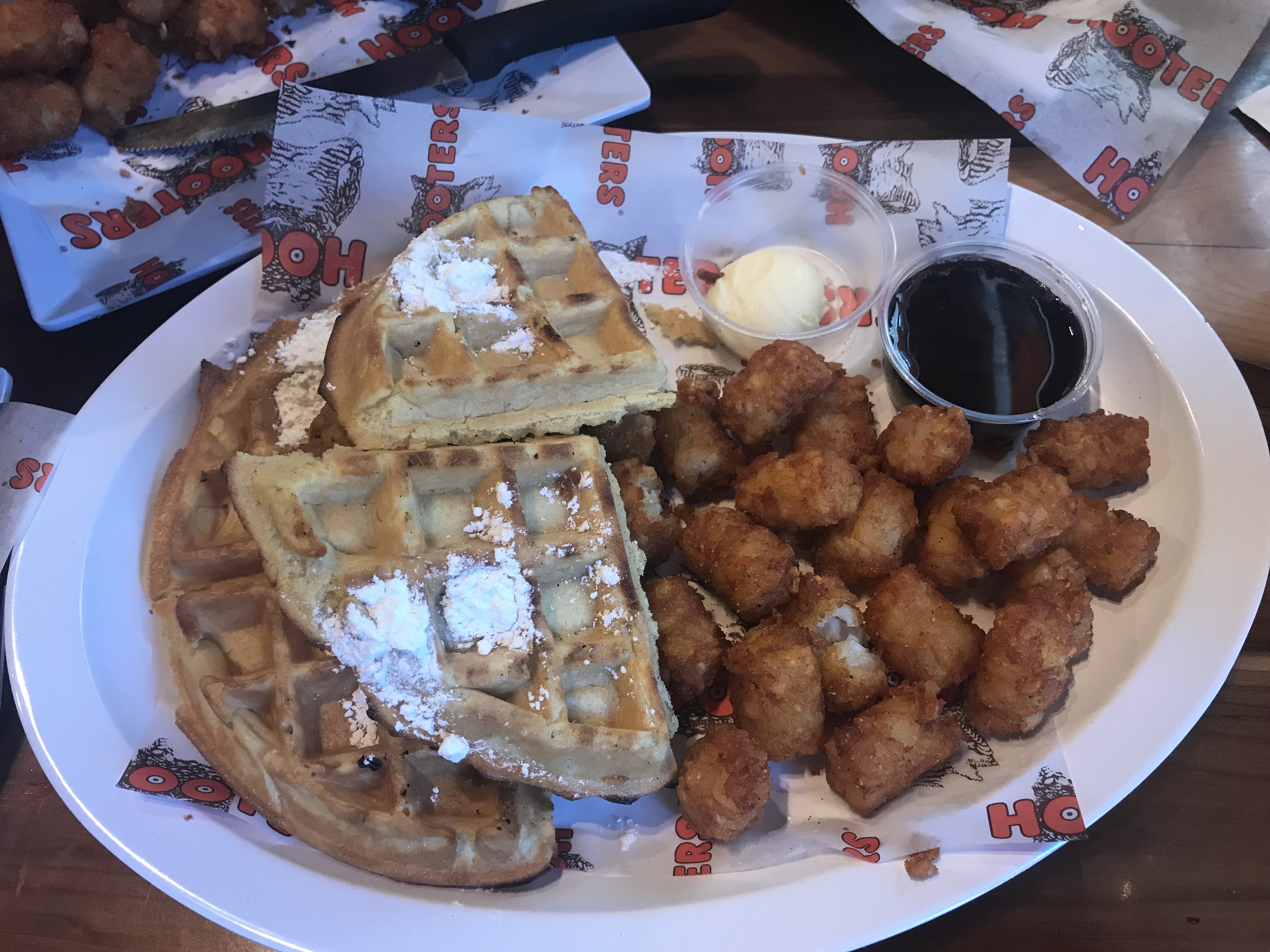 Probably because the menu is kind of a hybrid of brunch and lunch, and lunch is something they're pretty good at. Take the jalapeño grilled cheese—the most brunch-y thing about it is that it's served with hash browns. In fact, everything is served with hash browns. Which is actually great, because the crispy nuggets are very good.
The meals do get a little more on-theme with the fried chicken and waffles, a large, but slightly dry breast sandwiched between airy, powdered sugar-dusted waffles that taste like they're straight from the do-it-yourself skillets in your college cafeteria. But for $13, we certainly aren't complaining (we have fond memories of those waffles). The two biscuit sandwiches are bacon, egg and cheese (heavy on the cheese) and fried-chicken. The latter is served unadorned except for a single sliced pickle toothpicked on top of the biscuit, rendering the top half a bit soggy.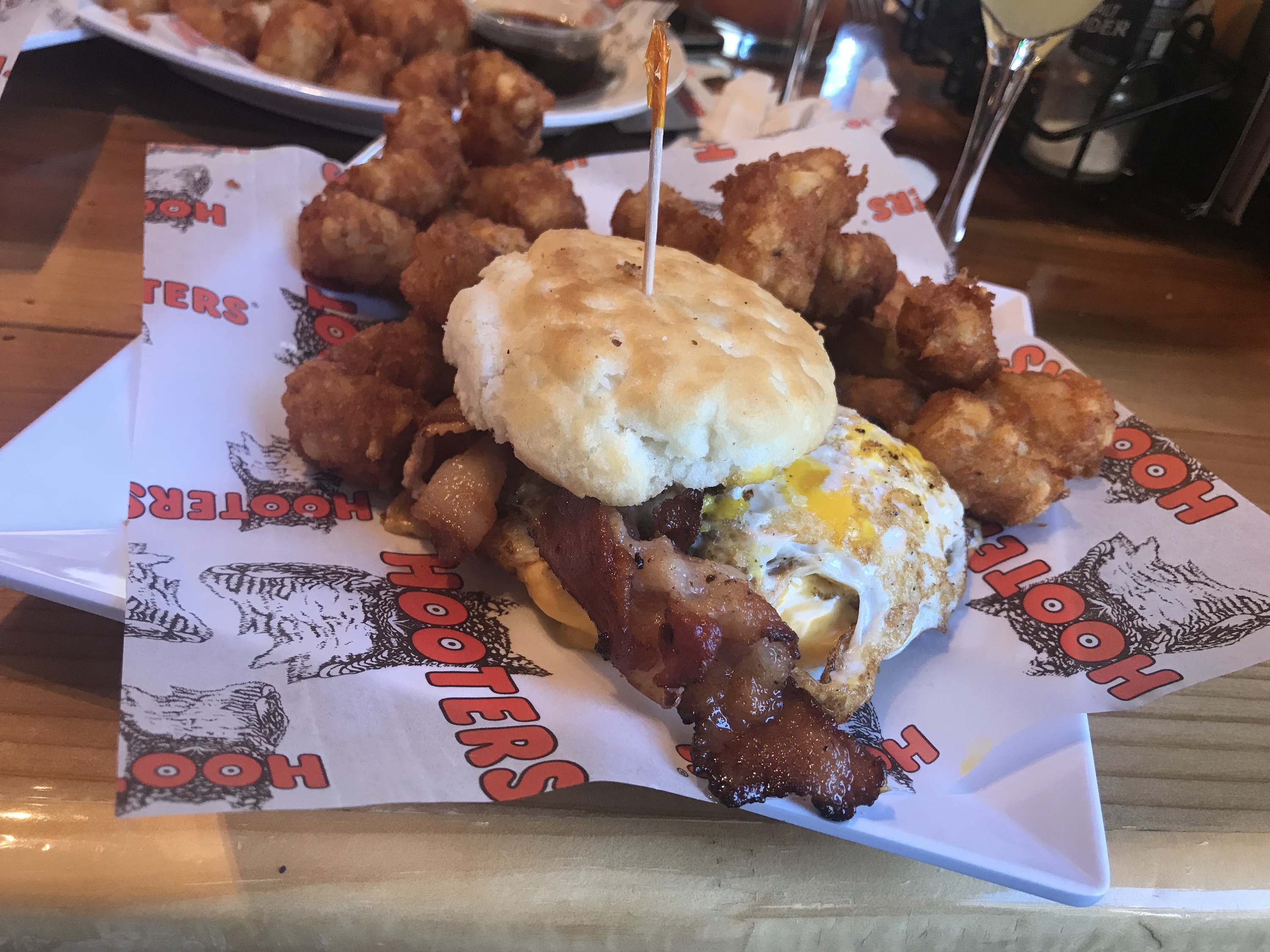 And because it's brunch in New York City, you can wash down all the food calories with even more calories! The morning cocktails include a fruity and bright peach bellini, a savory and brackish Bloody Mary (with a garnish of bacon, olives and a piece of that famous chicken wing) and a citrusy mimosa. I would pit them against any cocktails served at "boozy brunch" spots across the city. Plus, you can get unlimited glasses for two hours for just $25.
The brunch will be available starting June 2 and 3 on Saturday and Sundays for the remainder of the summer.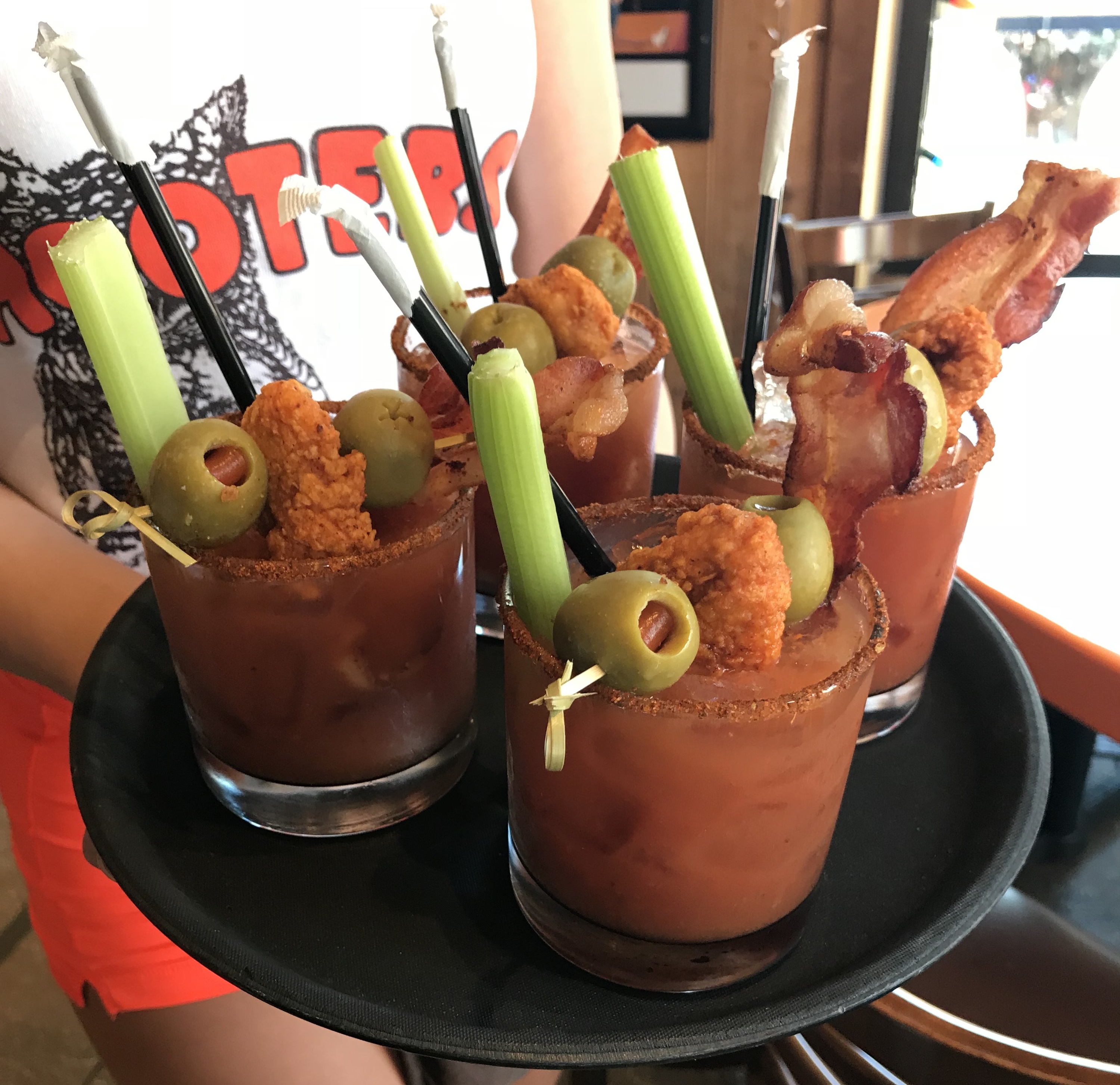 Sign up to receive great Time Out deals in your inbox each day.